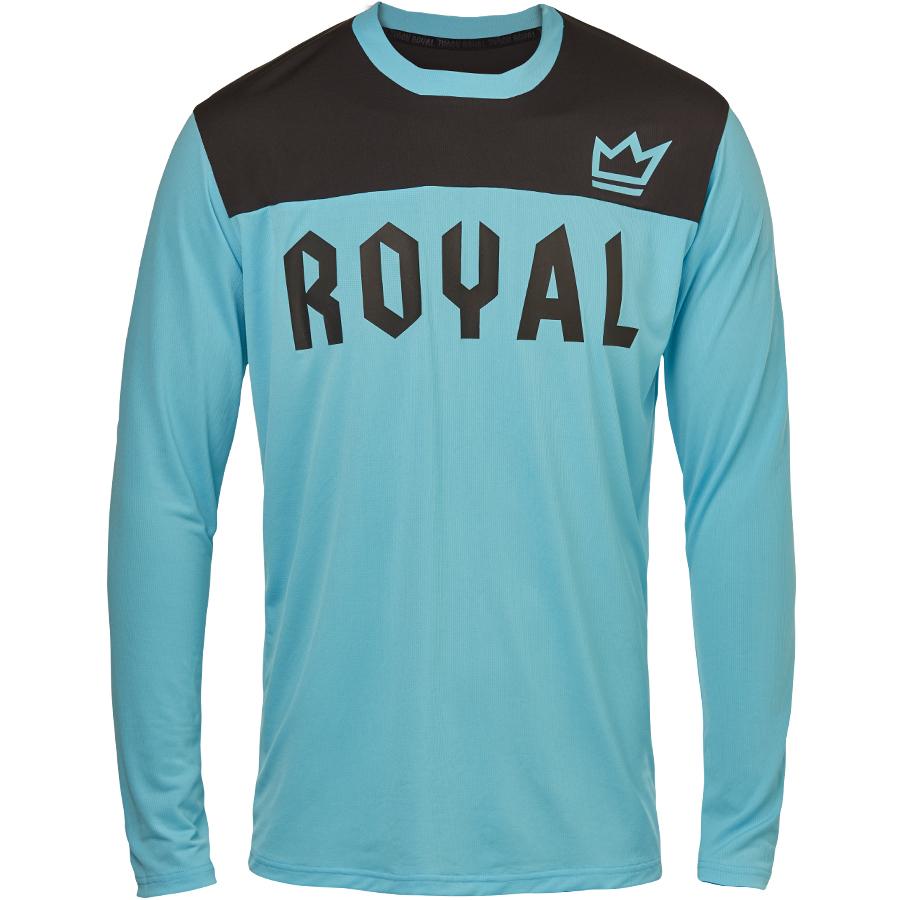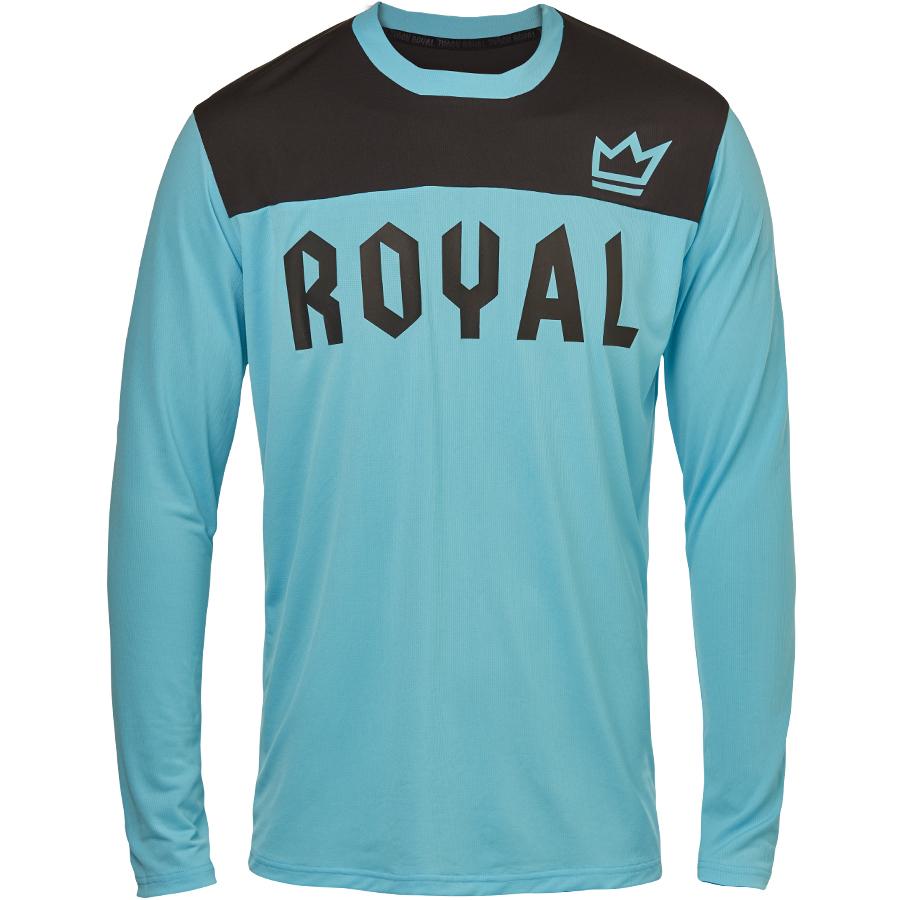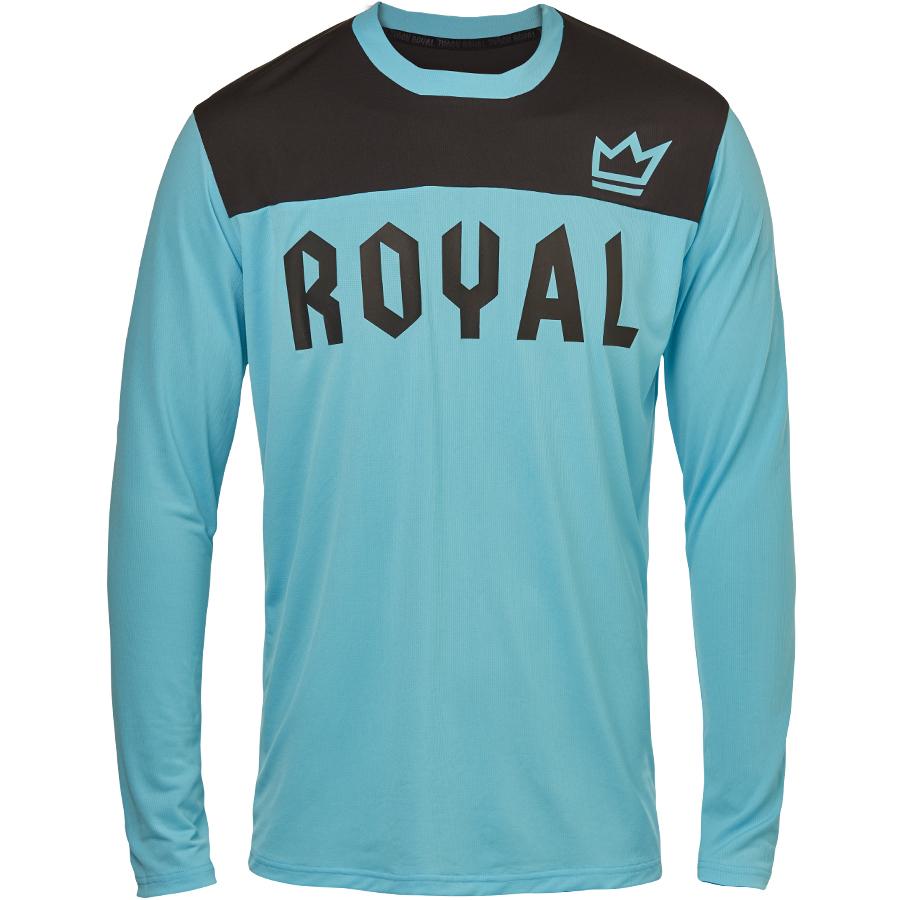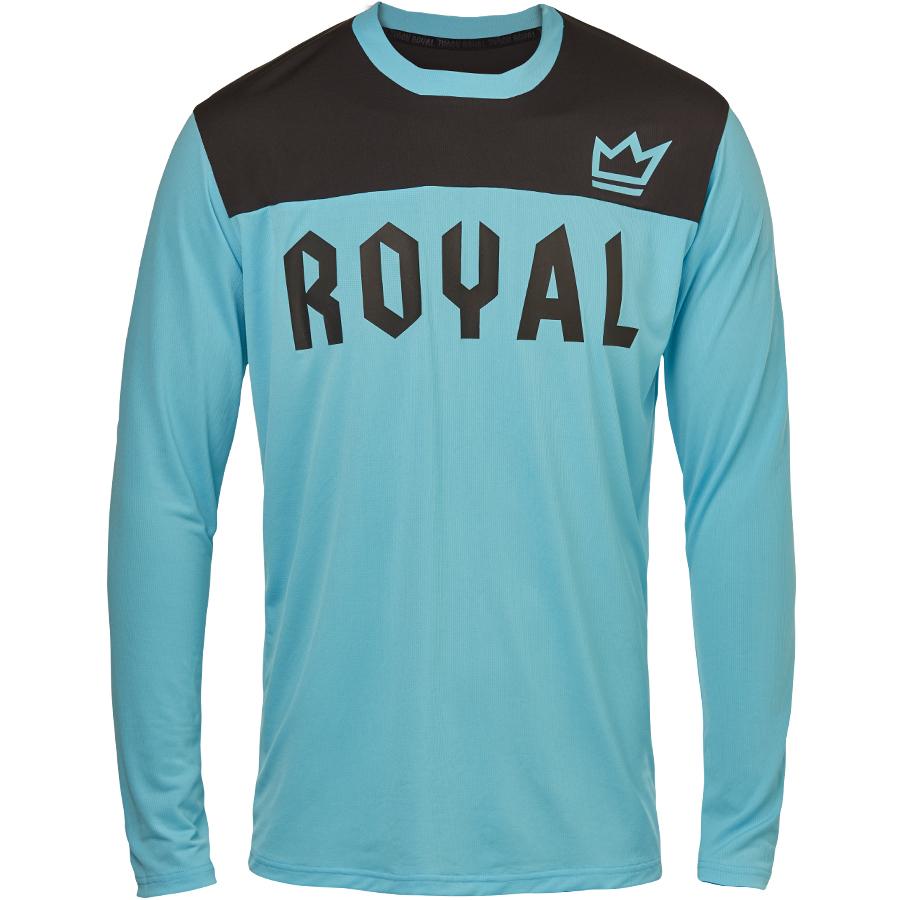 Royal Racing Apex Jersey Long Sleeve Blue/Black
The Royal Racing Apex Jersey is a  100% Recycled Long Sleeve MTB Race Jersey
Designed For: Trail | Enduro | DH
Features: 100% Recycled Fabric | Super Stretch Fabric | Anti Bacterial Treatment | Sweat Wicking

The all-new APEX Jersey is made using technically advanced, 100% recycled, feather-light, micro-mesh fabric. It's designed to wick sweat away from the skin and rapidly disperse the moisture over a larger area, enabling the fabric to dry incredibly fast keeping the jersey feeling dry and comfortable in all conditions. 
Fit

The APEX jersey had super stretch fabric and our tailored ride specific fit means flap free rides but without restricting any freedom of movement regardless of whether you have body protection or pads underneath. 


Anti-Bacterial treatment prevents bacteria from multiplying and infesting your jersey with bad odors. This means you should be able to wear your jerseys for longer between washes, improving the lifespan of your jersey and lightening the environmental impact.
Size Guide
SIZEX-SmallSmallMediumLargeX-LargeXX-LargeChest (inch) | 28-32 | 32-36 | 36-40 | 40-44 | 44-48 | 48-52
Chest (cm) | 71-81 | 81-91 | 91-101 | 101-111 | 111-121 | 121-131
Video