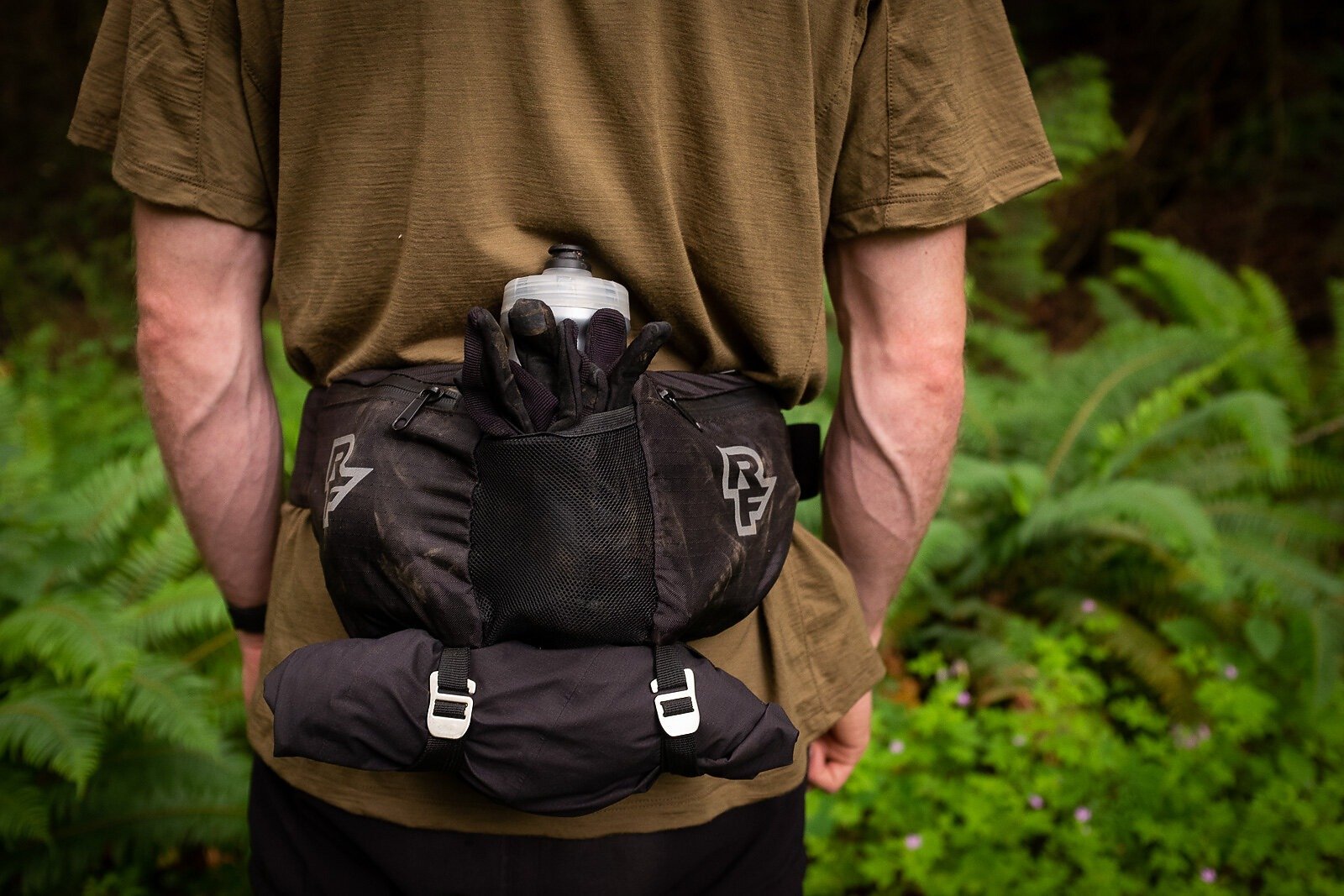 Bags n stuff
Every little bit of weight saving helps when going for the podium, that's why our Race Straps are so popular. Easily enough room for an inner tube, tyre plug, tyre levers, multitools and C02. Just strap it to your bike and forget about it. Don't get bogged down by heavy bags!
Not into racing but love a good session with your mates, a hip pack is what you need! Get plenty of gear in there for a full day of shredding. 

Want a full on riding back pack? give us a call, we dont stock them in store but that doesn't mean we can't get them in…and quickly.