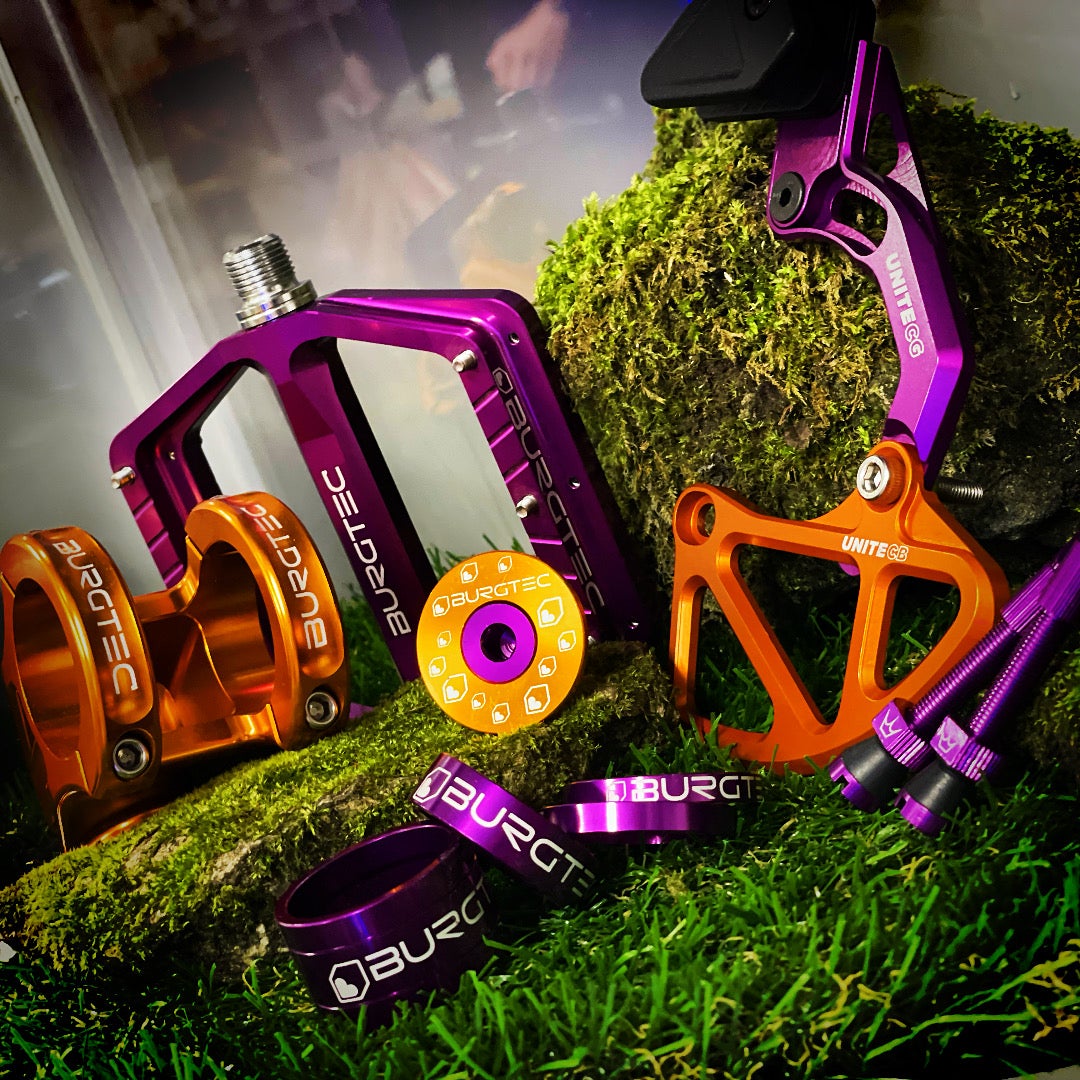 Burgtec Components
Burgtec Components are the epitome of a rider owned Mtb component brand.
Making parts since 2004, they're a humble bunch and are madly passionate about mountain bikes and racing. Bringing handlebars, stems, chainrings, pedals etc that are tested by the best and developed to be the best.
Now partnered up with the Santa Cruz Syndicate race team. Only the most successful downhill racing team in history! If you want solid components that last, Burgtec is exactly what you are looking for.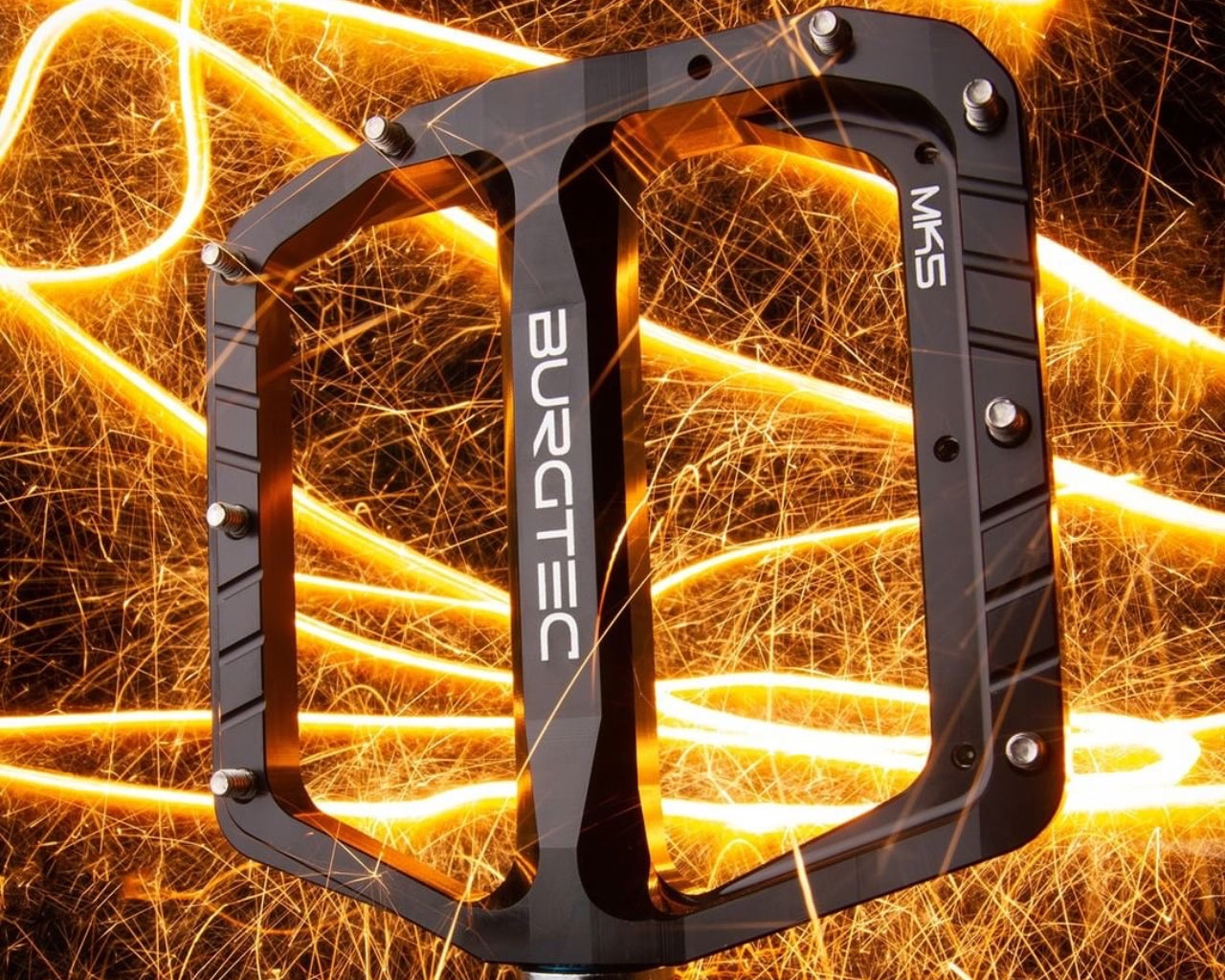 What Makes Burgtec So Good?
Because of their racing roots they are passionate about extracting every technical advantage possible to shave those milliseconds from the clock
All coloured Burgtec components including their amazing Mk5 Penthouse flat pedals are anodised for longevity, never painted.
They also include Igus W300 bushings which are the most weather resistant bushings in existence. Check out our Burgtec pedal review for an in depth look.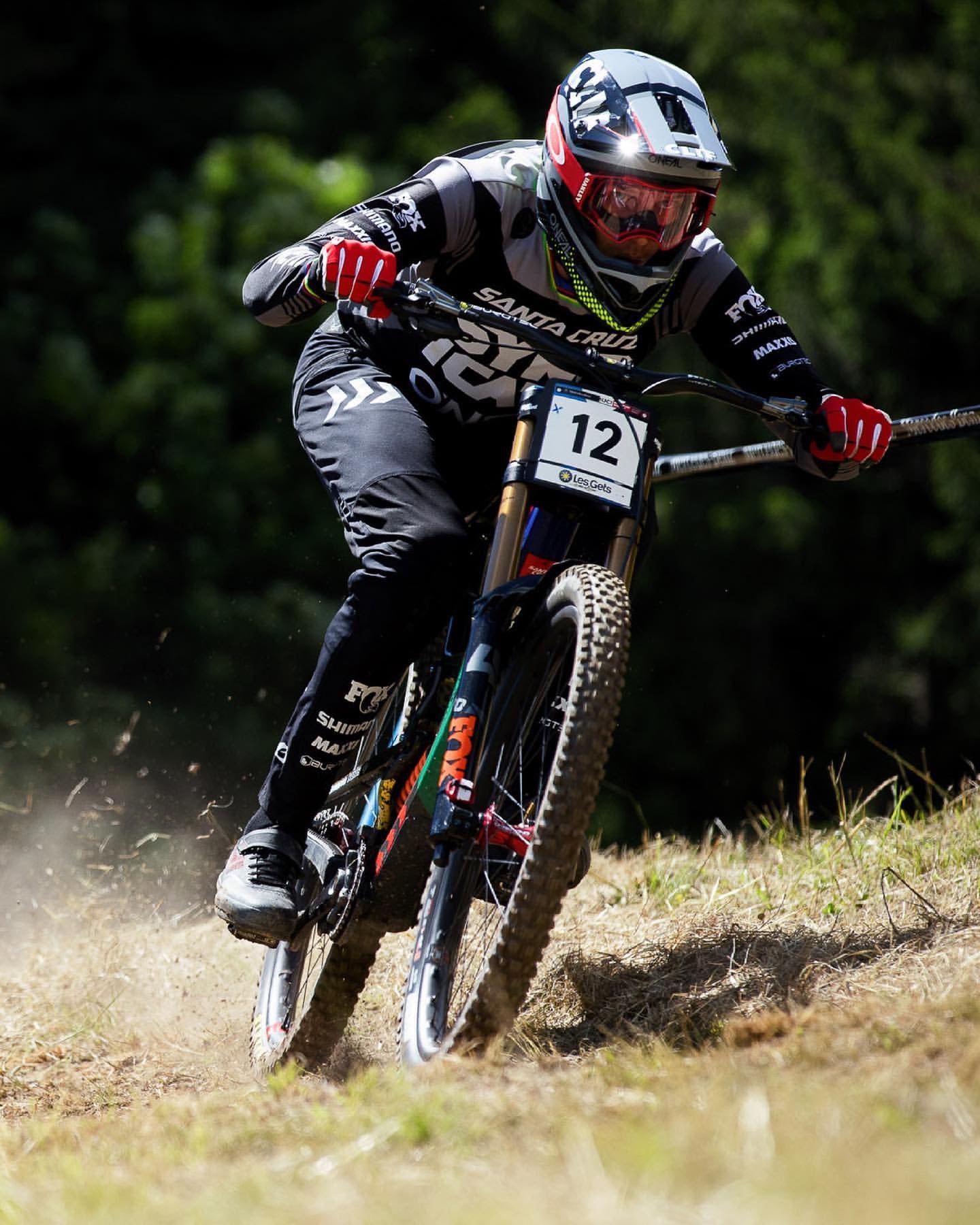 Burgtec secured their place in the downhill world by becoming official partners of the Santa Cruz Syndicate Team. The most decorated team in the history of downhill.
The team ran their bars, stems and seatposts in secret (masked in black tape) during the 2018 World cup. Then in 2019 they decided to run them permanent!
To add to that portfolio Santa Cruz Bikes now come with Burgtec Bars and Stem as standard. You can be confident their products are fantastic when they are trusted by this bunch.