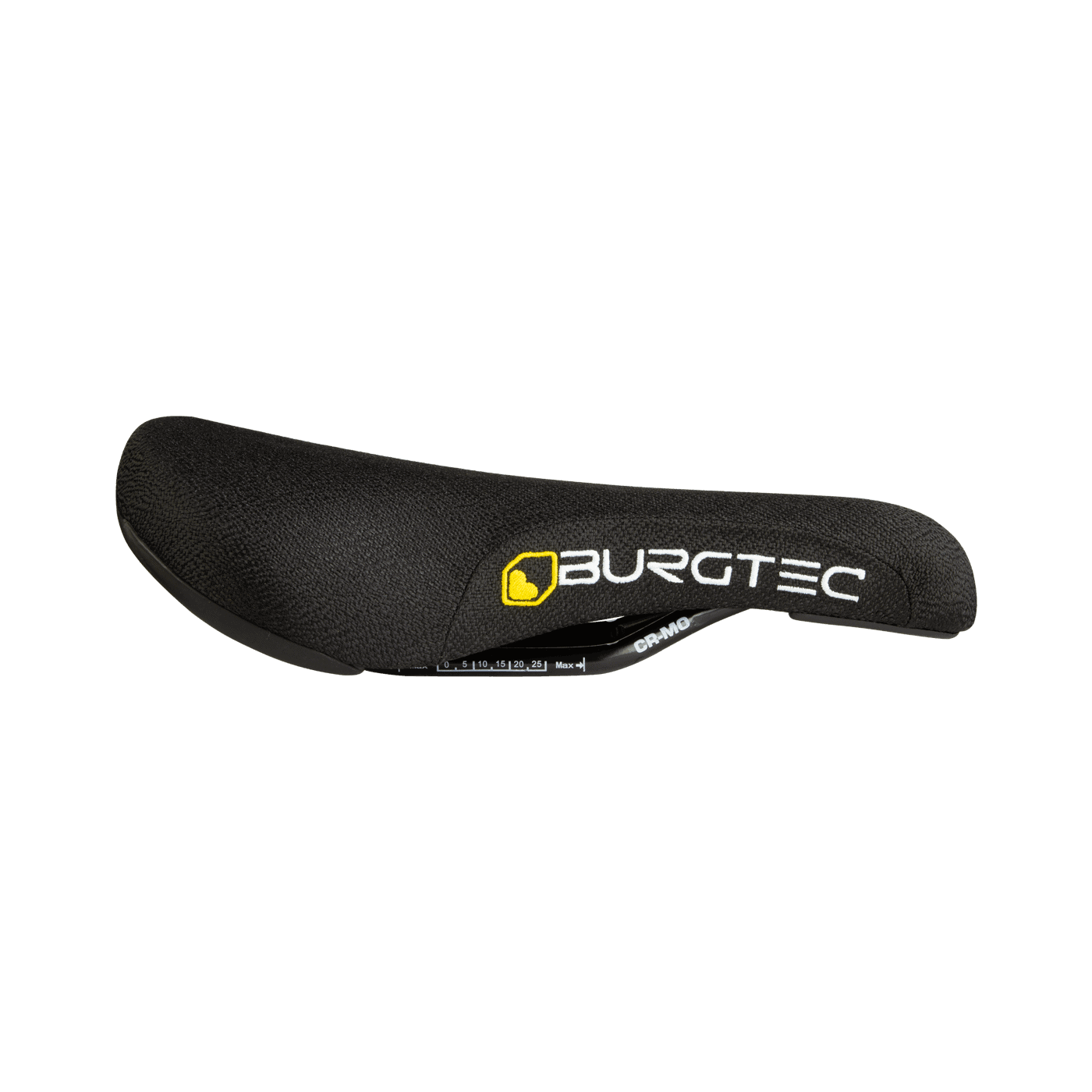 Saddles | DJ & MTB
Saddles are a necessity right? wouldn't be reight comfy on the seat post. 
We have some solutions from the likes of Burgtec and Title.
Need that saddle out the way, but still there for when you bust out a no hander? get yourself a Burgtec Boost or Title JS1.
Climb by day, Jibb by night.