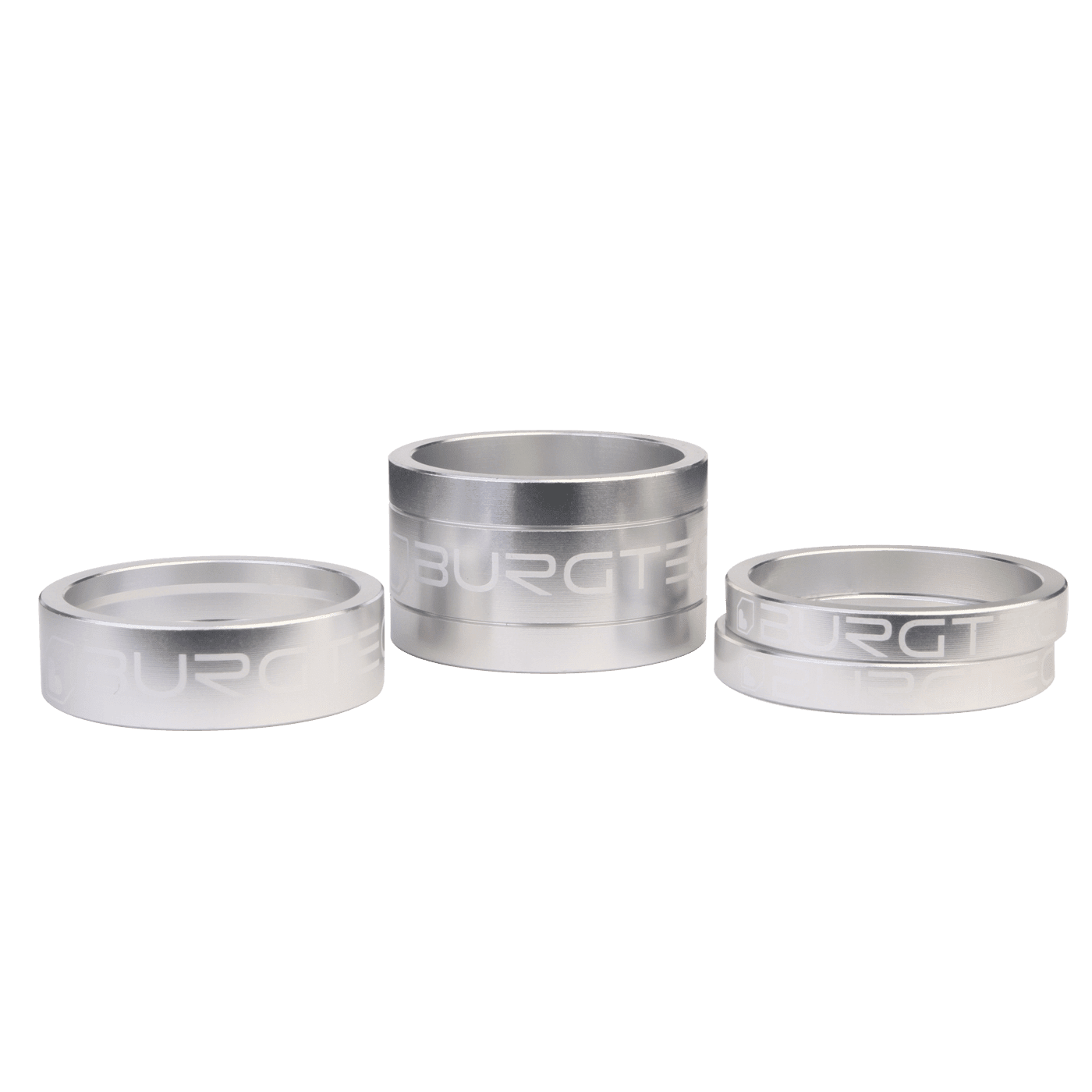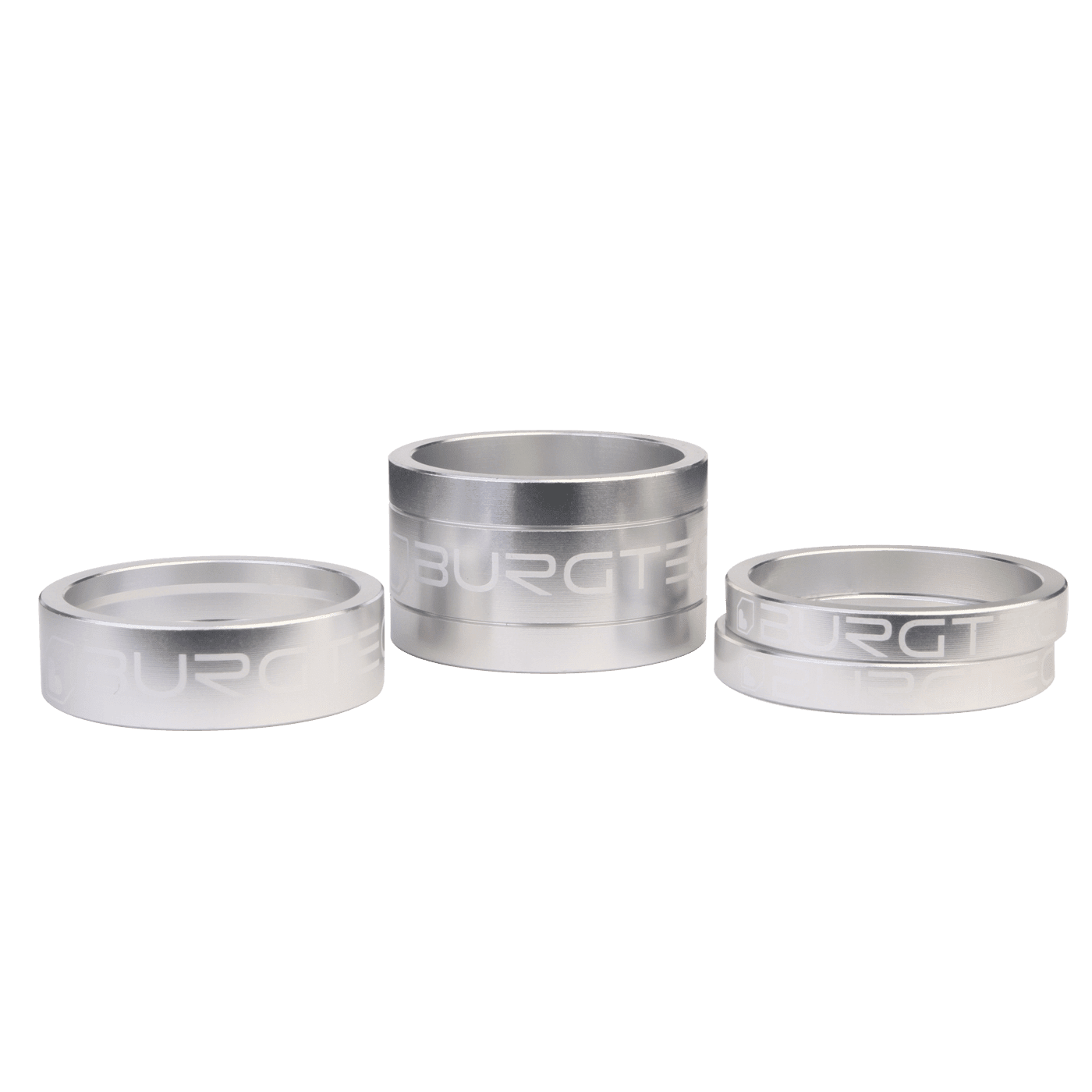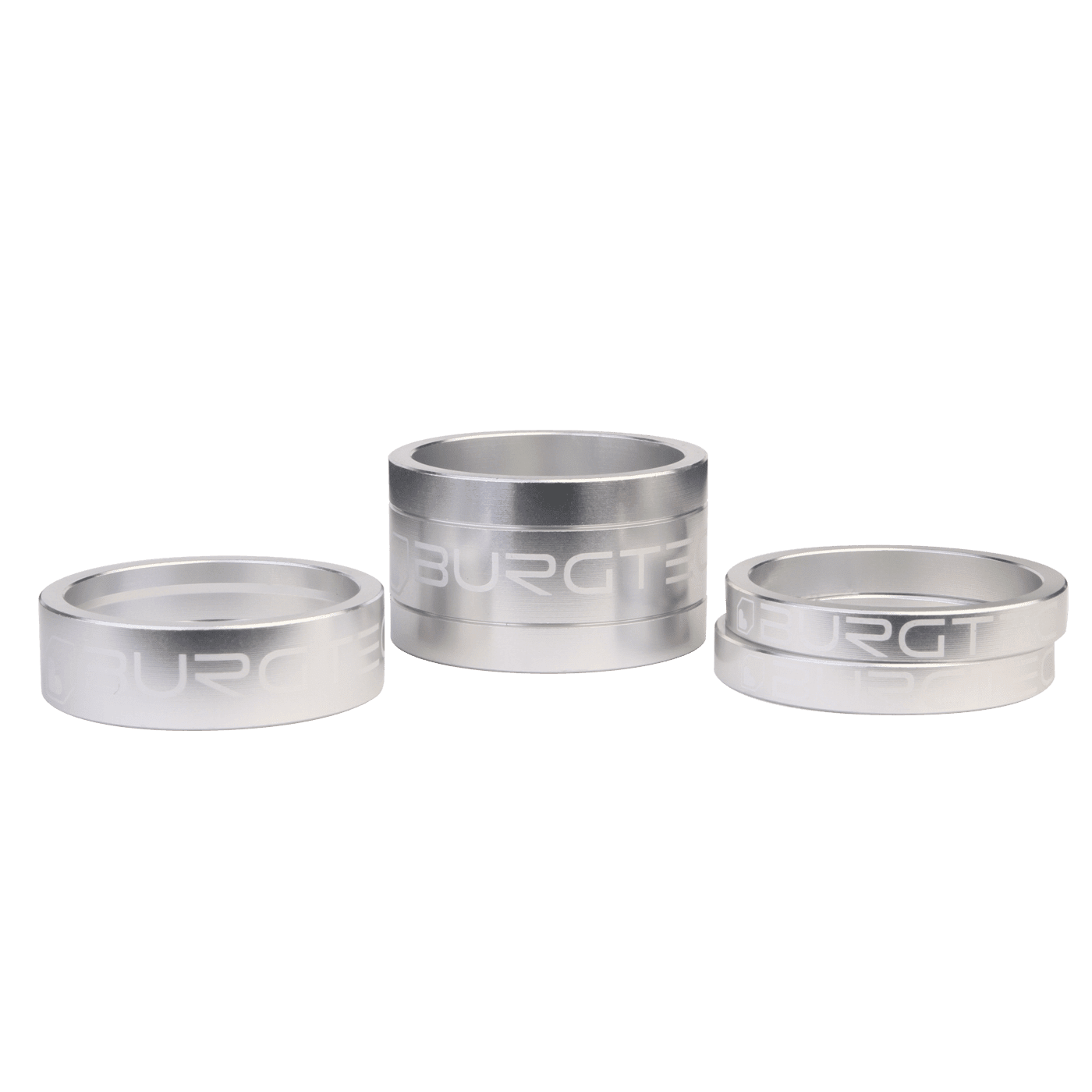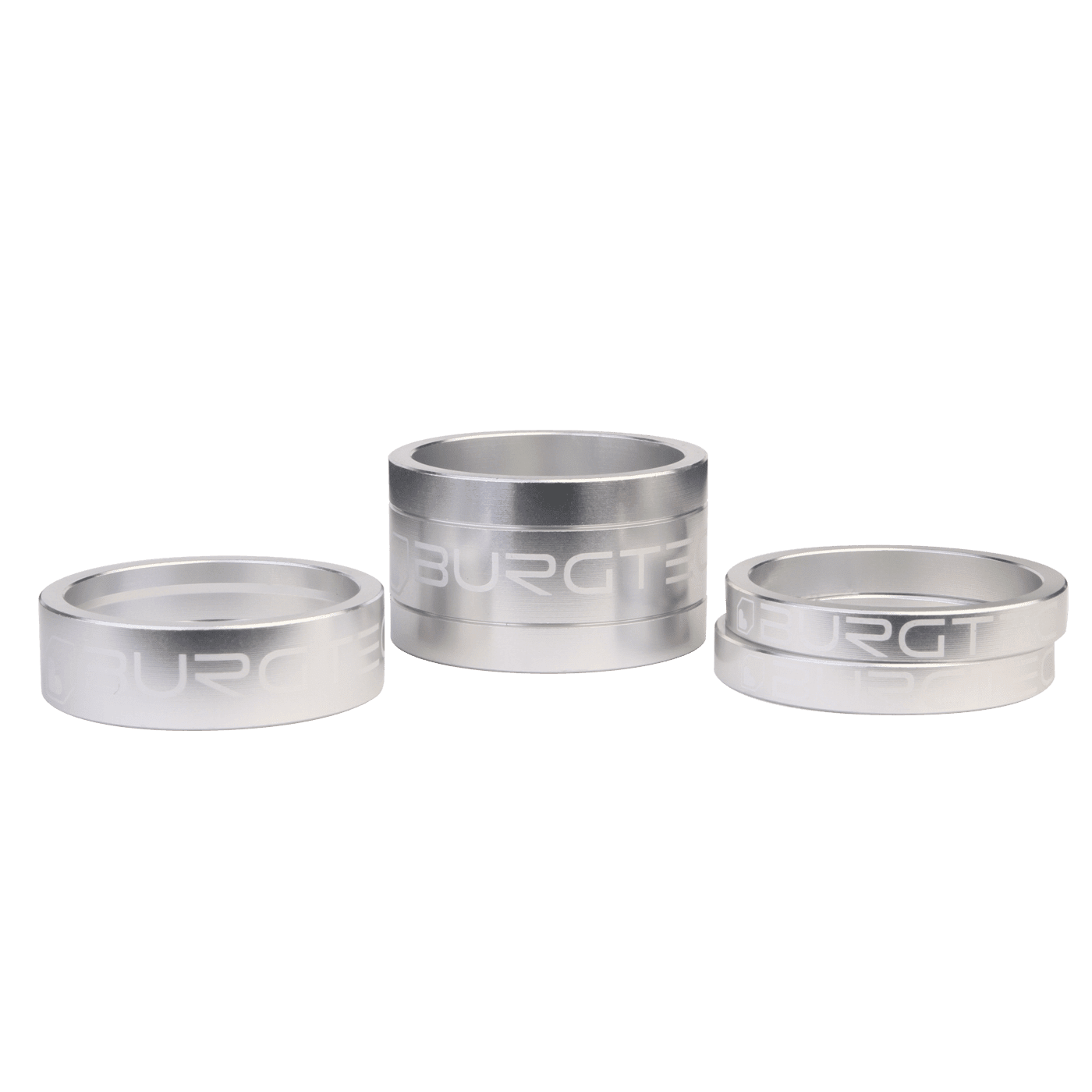 Stem Spacers - Rhodium Silver
When you've got to finish your bike off right. You have to use burgtec stem spacers. Brighten your bike up, finish the colour matching components or go the other way and have every colour under the sun on your ride!

The headset spacers are an ideal way to customise your bike and will match any other Burgtec coloured components you may have.

In the pack you get a 20mm, a 10mm and 2 5mm spacers so you can run them exactly how you want too. Adjust your cockpit to your stye of riding.


Available in 9 colours, Black, Kash Bronze, Toxic Barbie, Iron Bro Orange, Race Red, Deep Blue, Purple Rain, Rhodium Silver, Bullion Gold
Mix and Match to suit your bike.
Top Cap only works with Burgtec Top Cap Bolt.