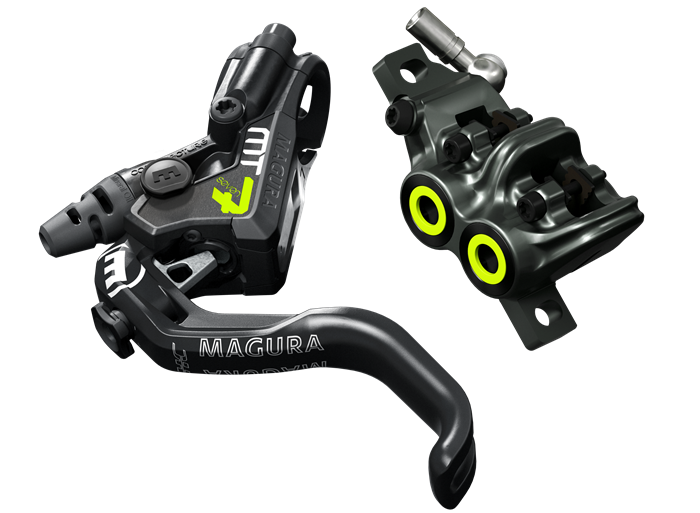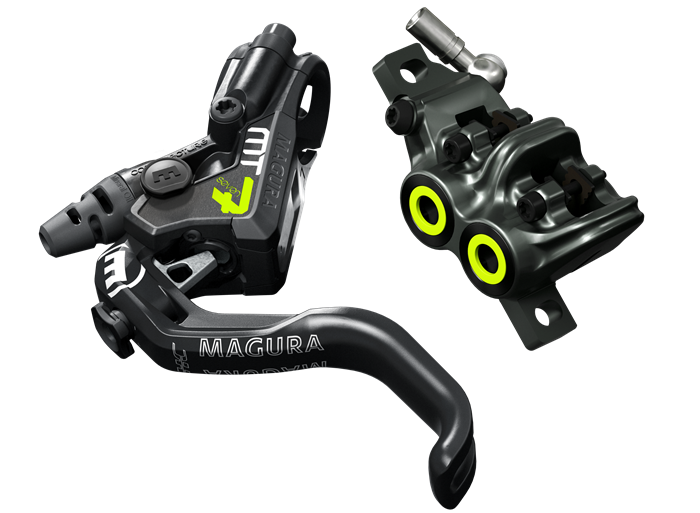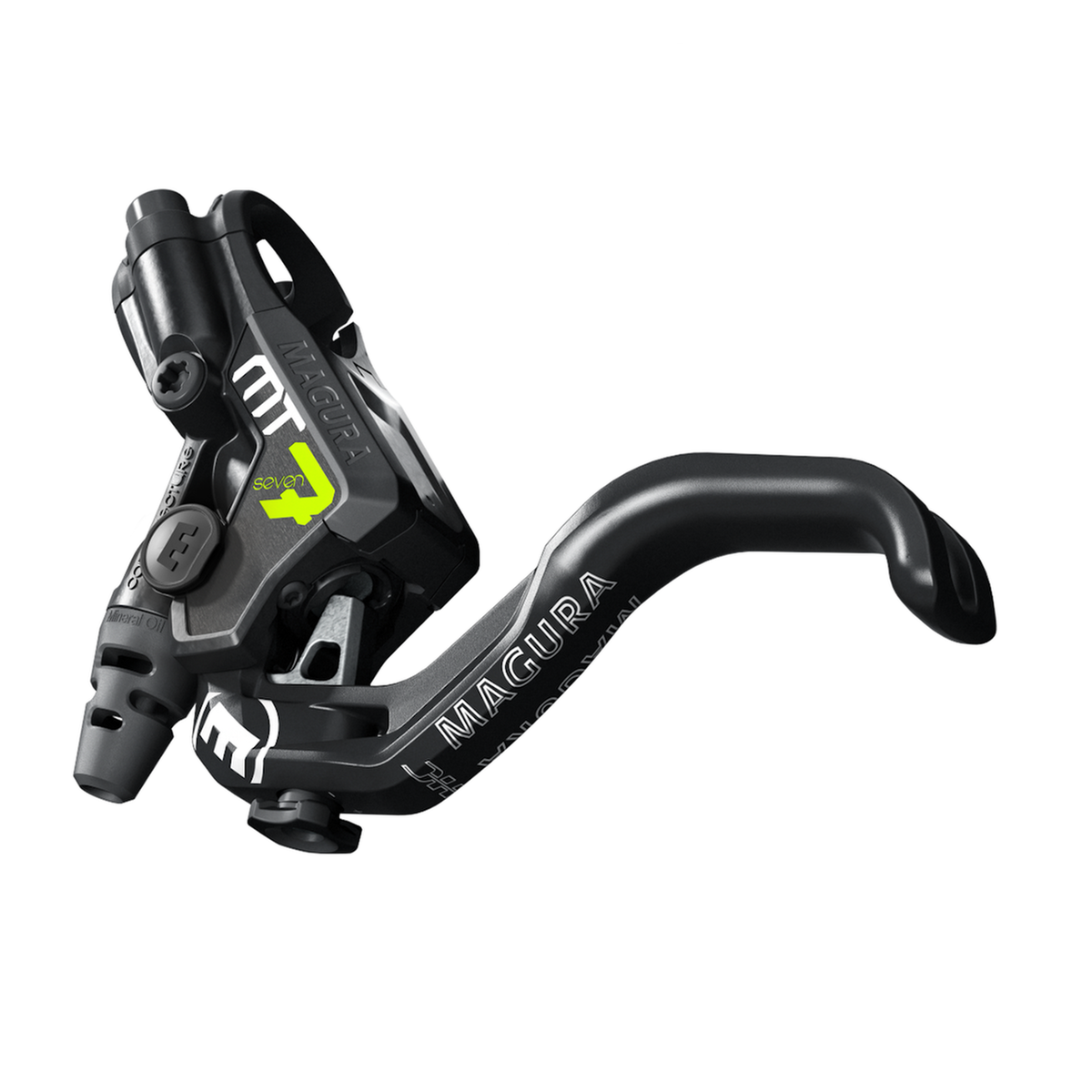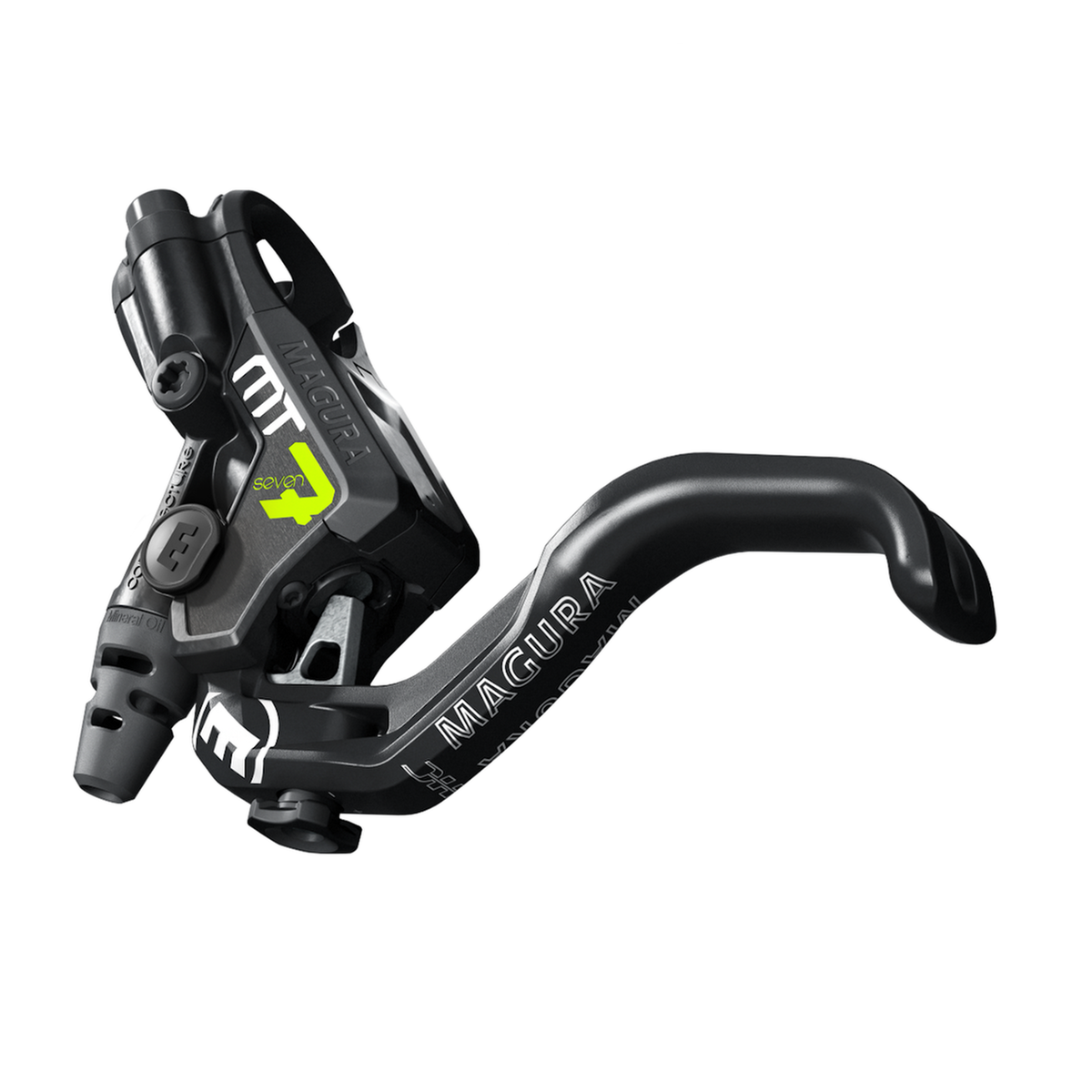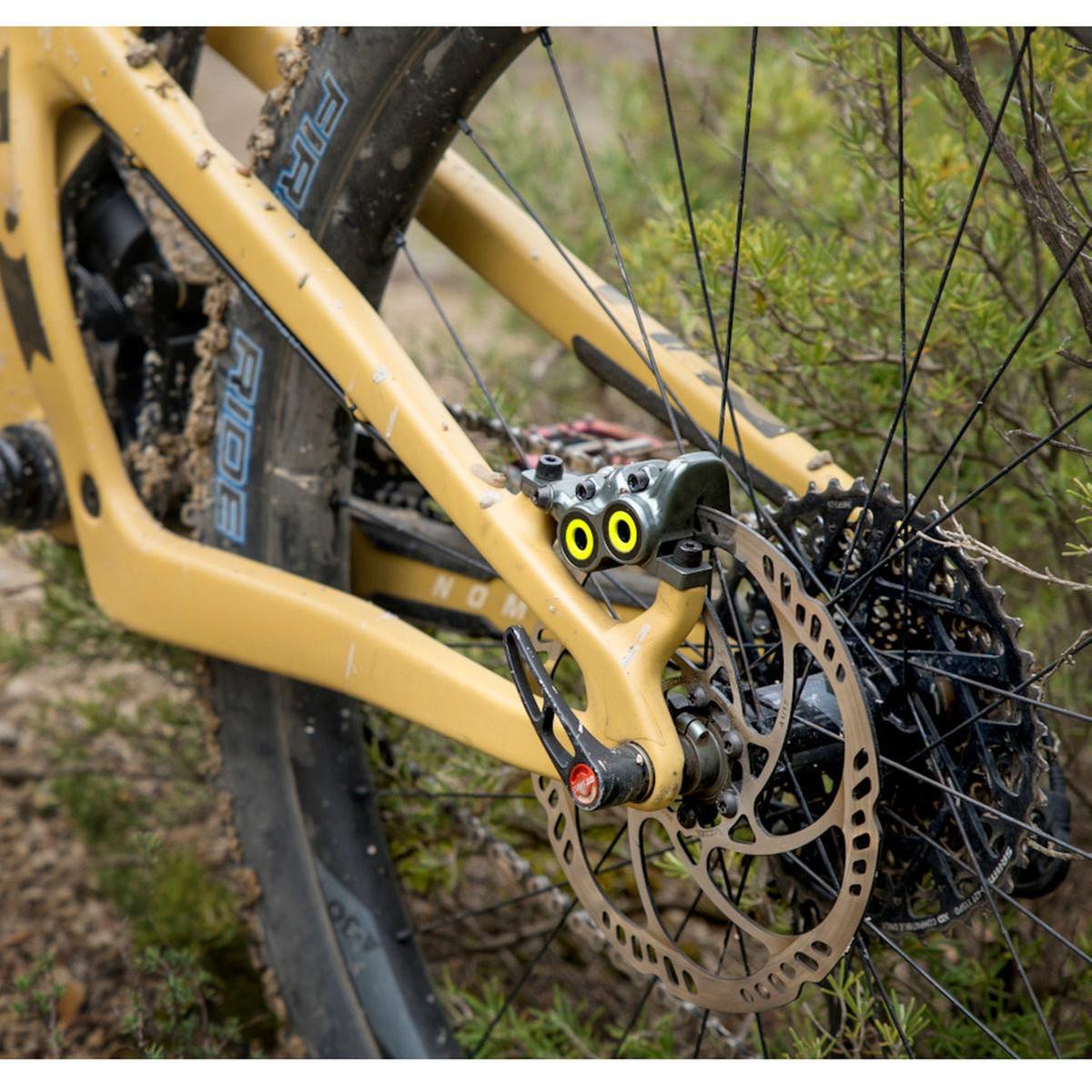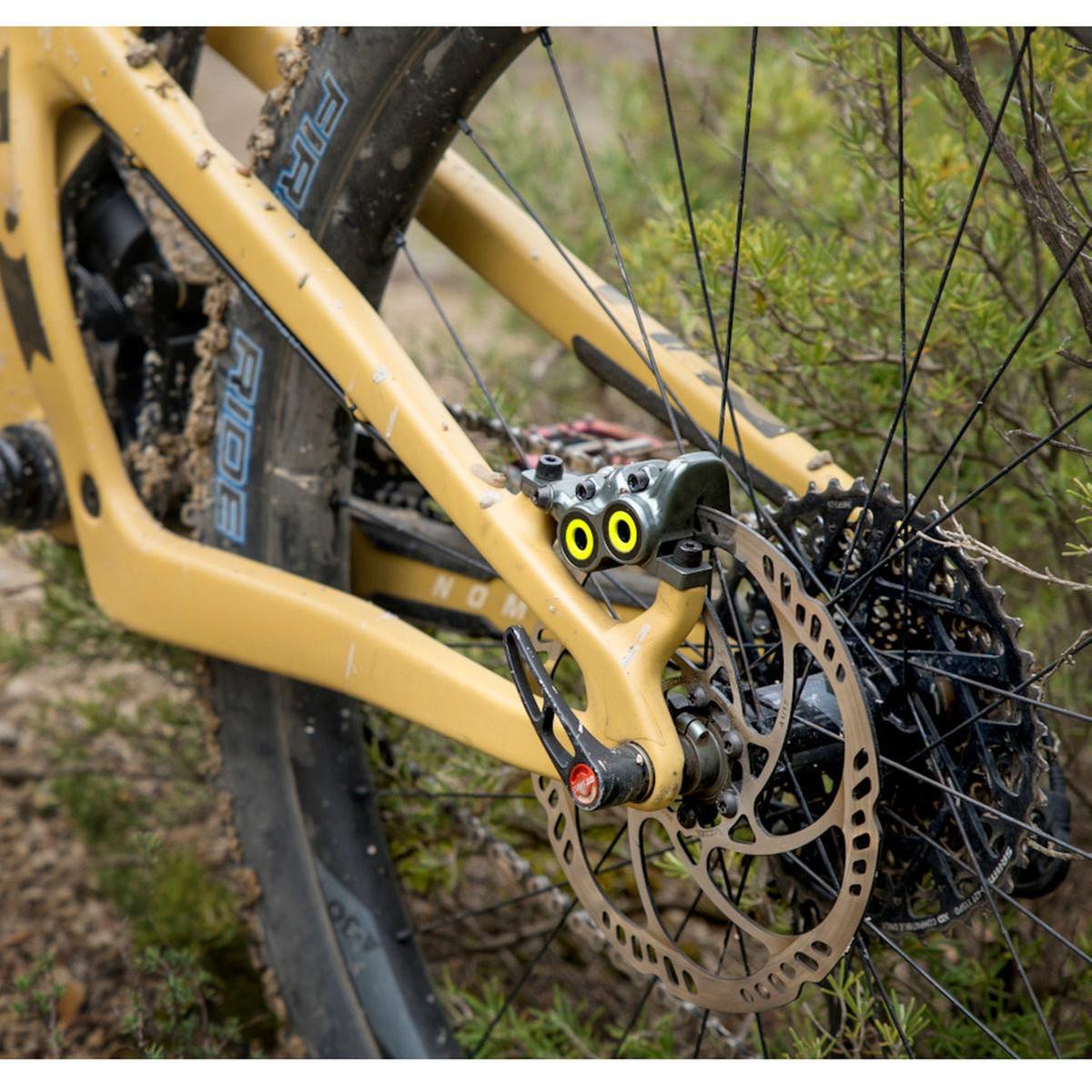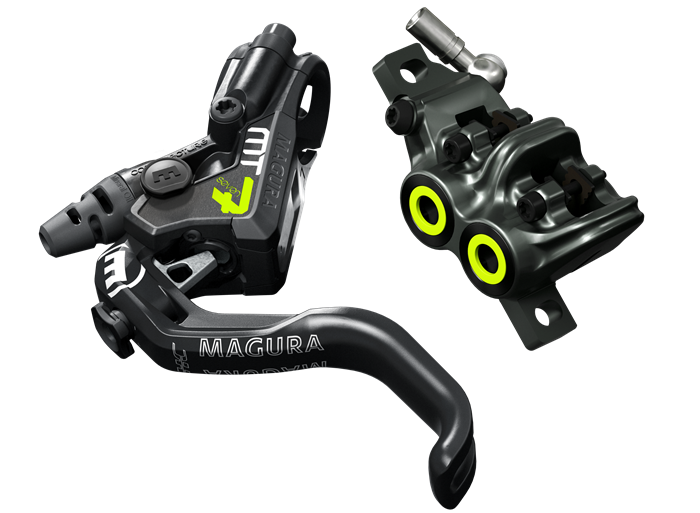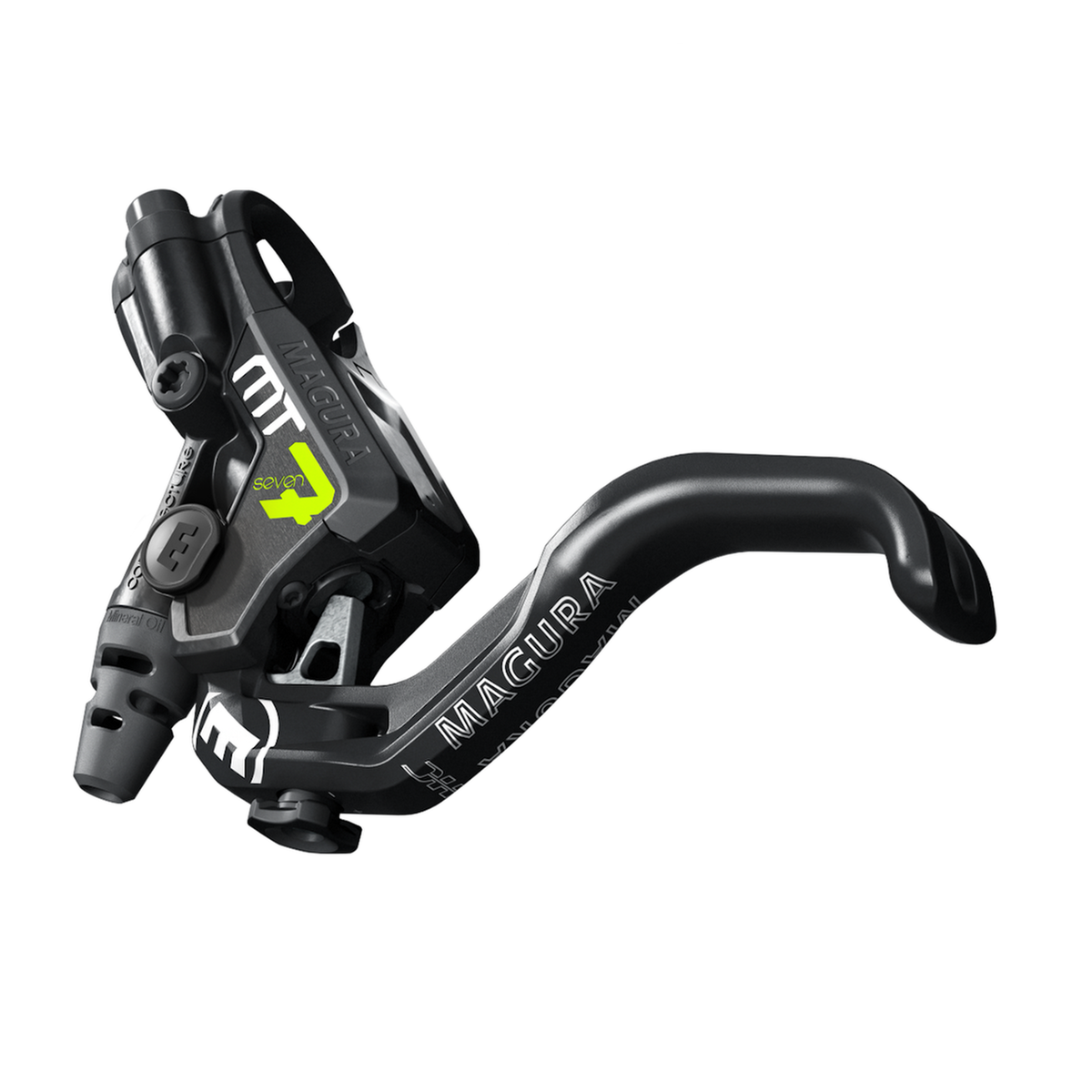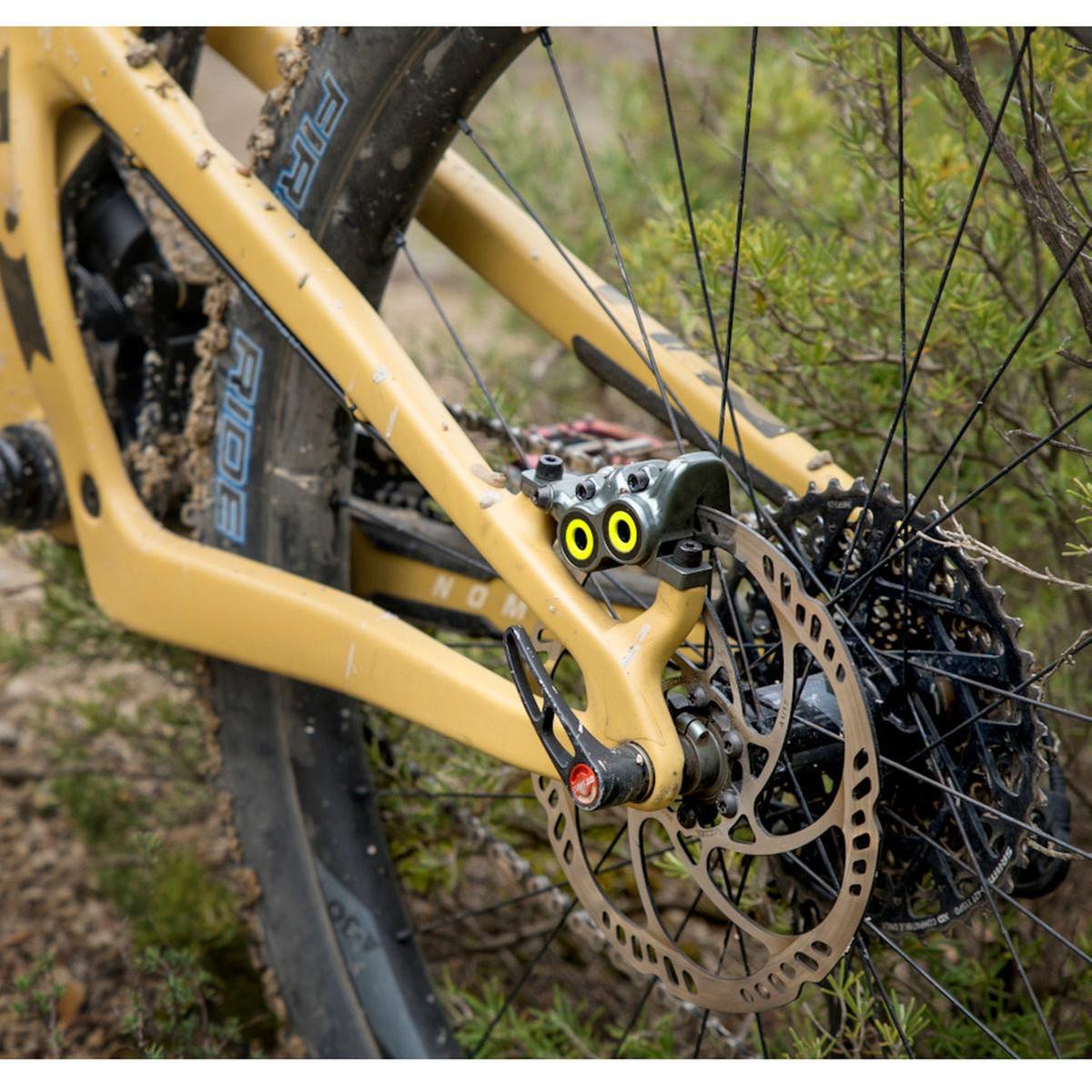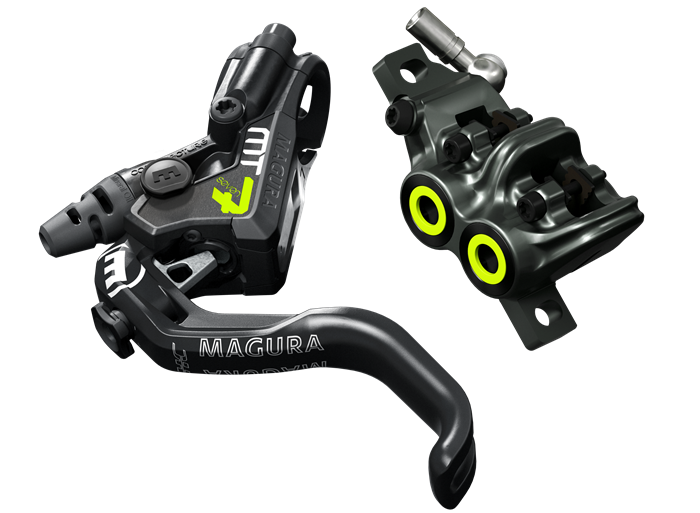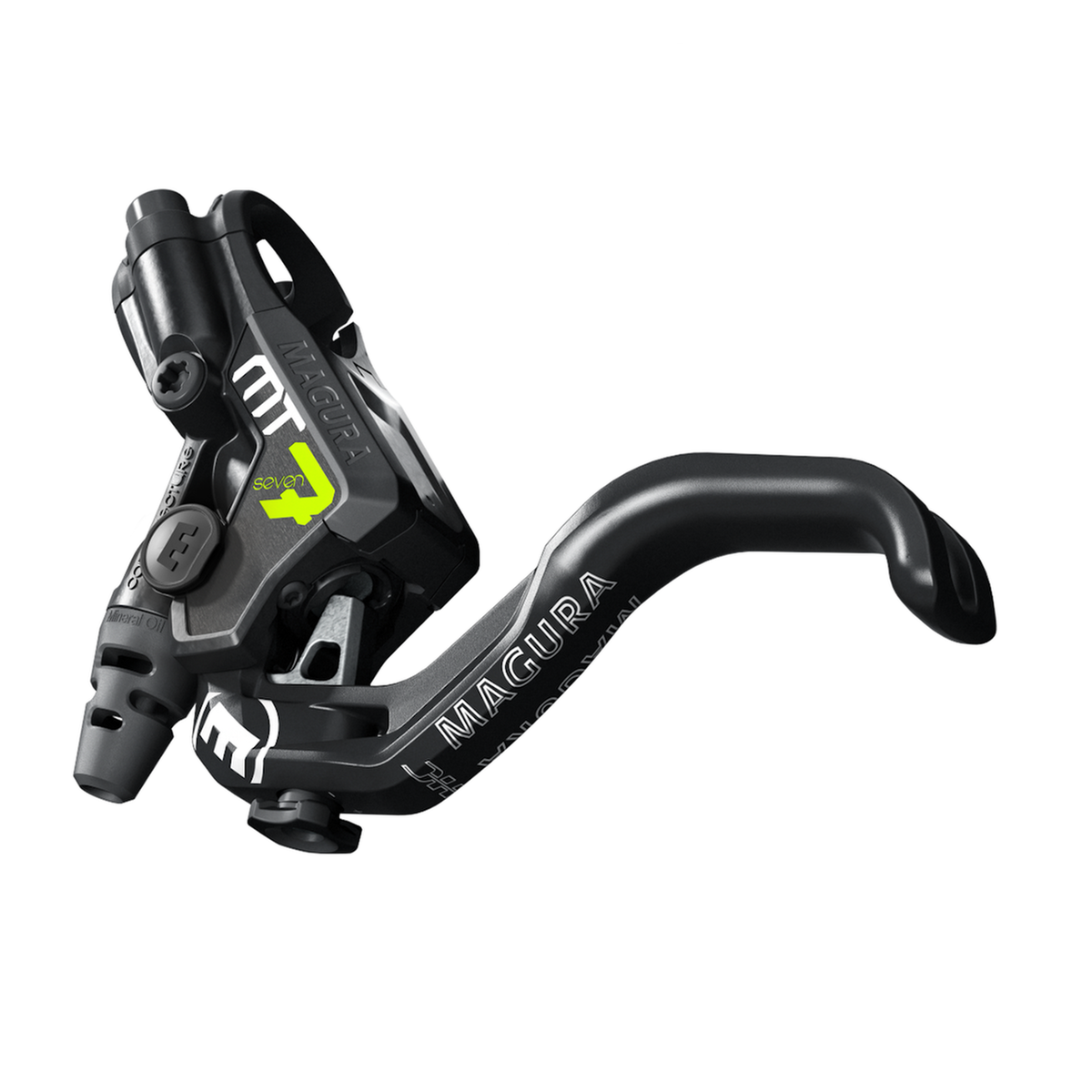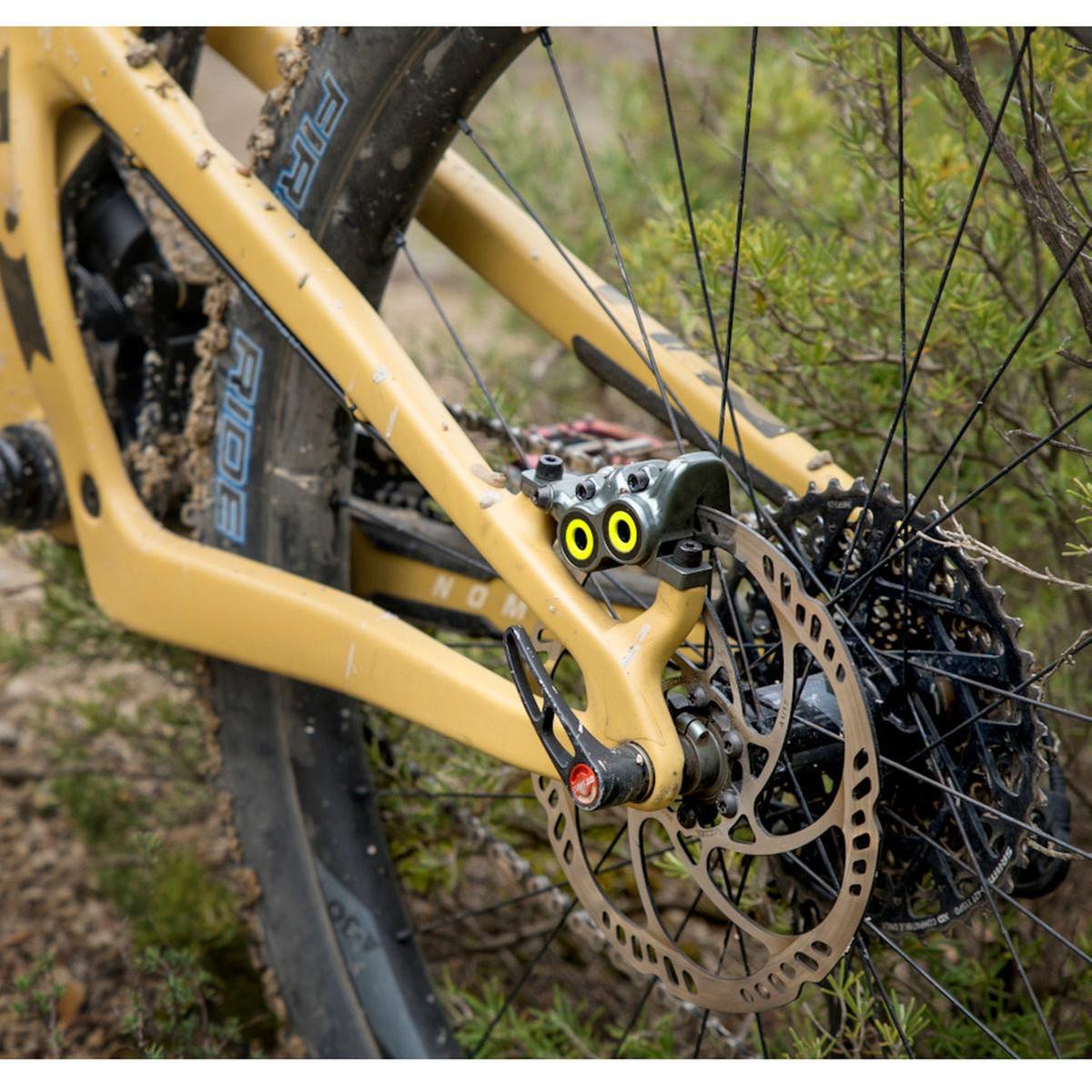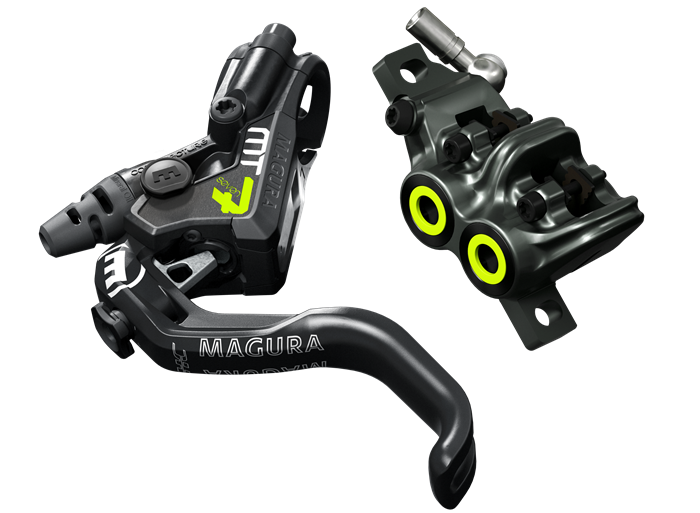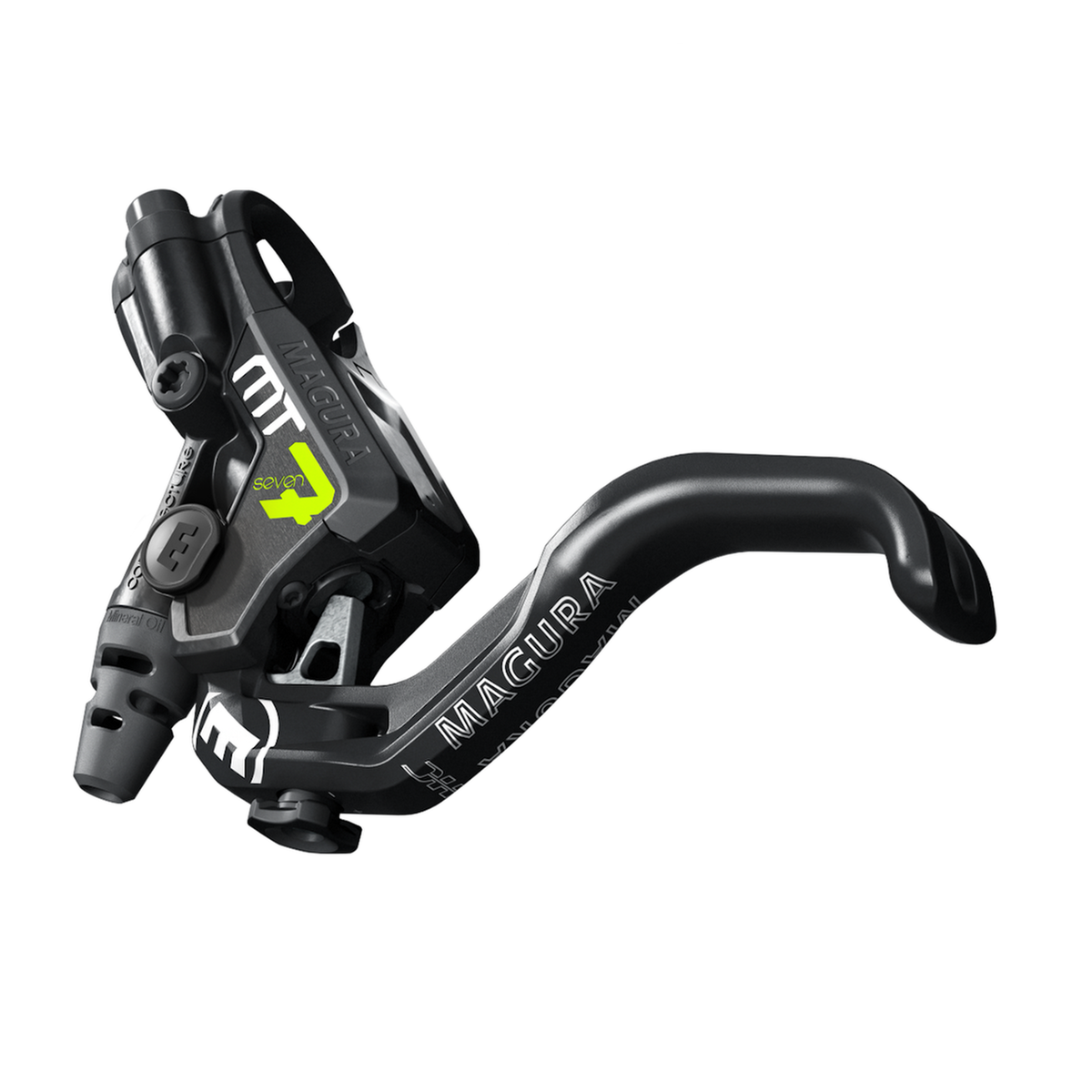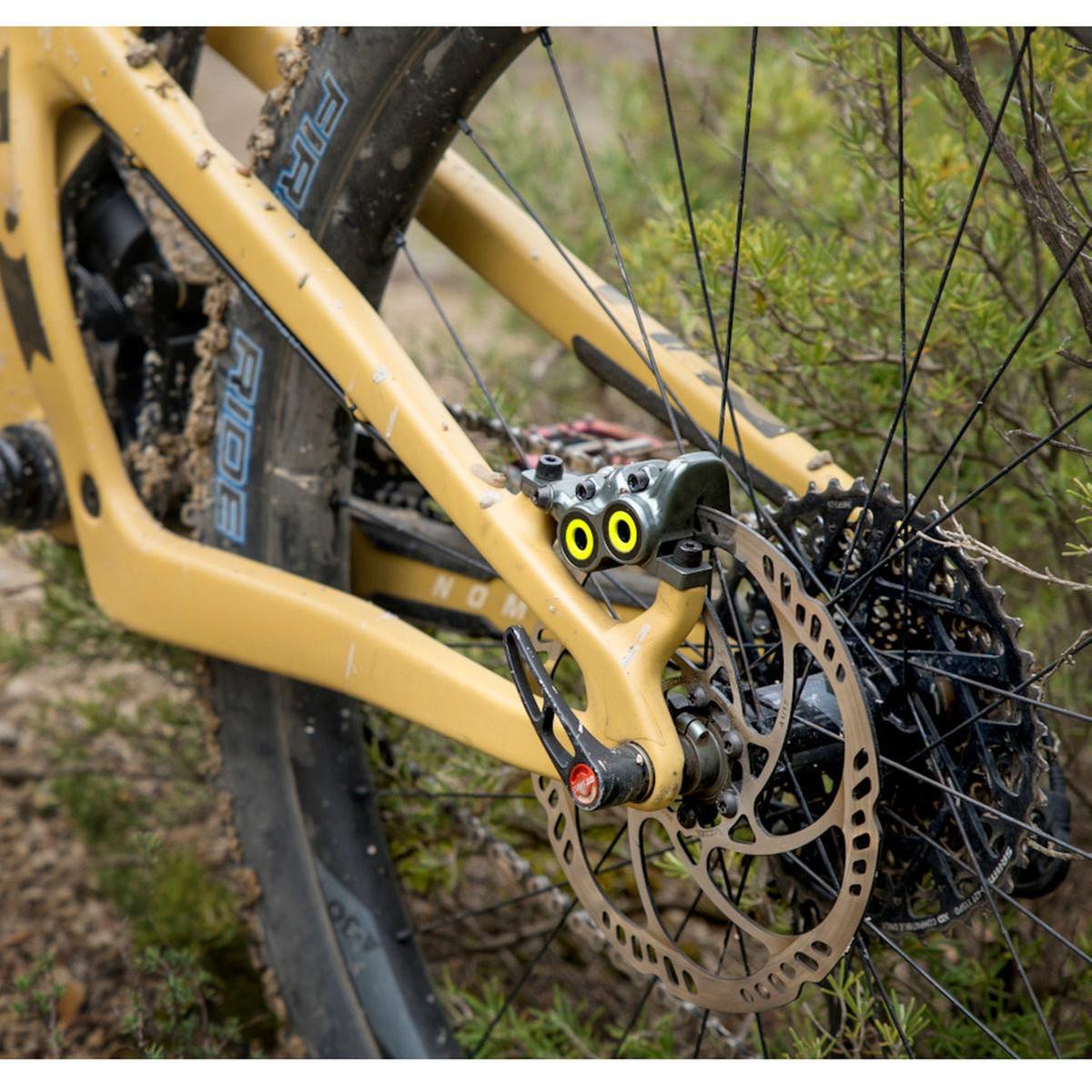 Magura MT7 Pro Hydraulic Disc Brake
MT7 Pro, 1-Finger HC Aluminium Lever Blade, European Customers' Most Popular Gravity Brake!
The largest MTB community in Europe voted the MT7 the MTB-News.de Brake of the Year – five times in a row! With a clearly-defined bite point and huge, four-piston braking power, the MT7 is the first choice for gravity and high-speed riders.

The 1-finger HC lever blade modulates the enormous brake power as desired and ensures comfortable ergonomics to keep the brake safely under control even in the most difficult terrain.
These features make the MT7 so popular:
Carbotecture SL® - The Carbotecture SL® brake master consists of a composite material made of polymers and embedded carbon fibres. This combination makes the brake master light and extremely resistant.
Radial Design - The radial master design reduces friction and enables small/large transmission ratios. This reduces transmission losses and makes the brake more sensitive and easier to modulate
Award-Winning Braking Performance - The MT7 Pro's one-piece 4-piston caliper is made of forged aluminium. This manufacturing method gives the calliper its extraordinary degree of rigidity, making the MT7 Pro one of the strongest and most easily-modulated brakes on the market.
Specifications:
Recommended rotor: Storm HC / MDR-C + CL 160 / 180 / 203 mm; MDR-P 180 / 203 / 220 mm
Lever blade: 1-Finger HC, Hollow Aluminium
Reach Adjust: tool-less
Tubing length: 2,200 mm
Material housing: Carbotecture SL®
Gearshift compatibility: Shimano I-Spec I+II SRAM Trigger
Color: Master Black, Caliper Mystic Grey
Accent color: Neon Yellow
Model year: 2016
Weight: 255 g
Scope of delivery: 1 single brake incl. manual and small parts bag
5 Year Guarantee:
Magura offers a five-year leak proof guarantee for all Magura brake masters and brake calipers / cylinders, provided they are exclusively equipped with original Magura Spare Parts.