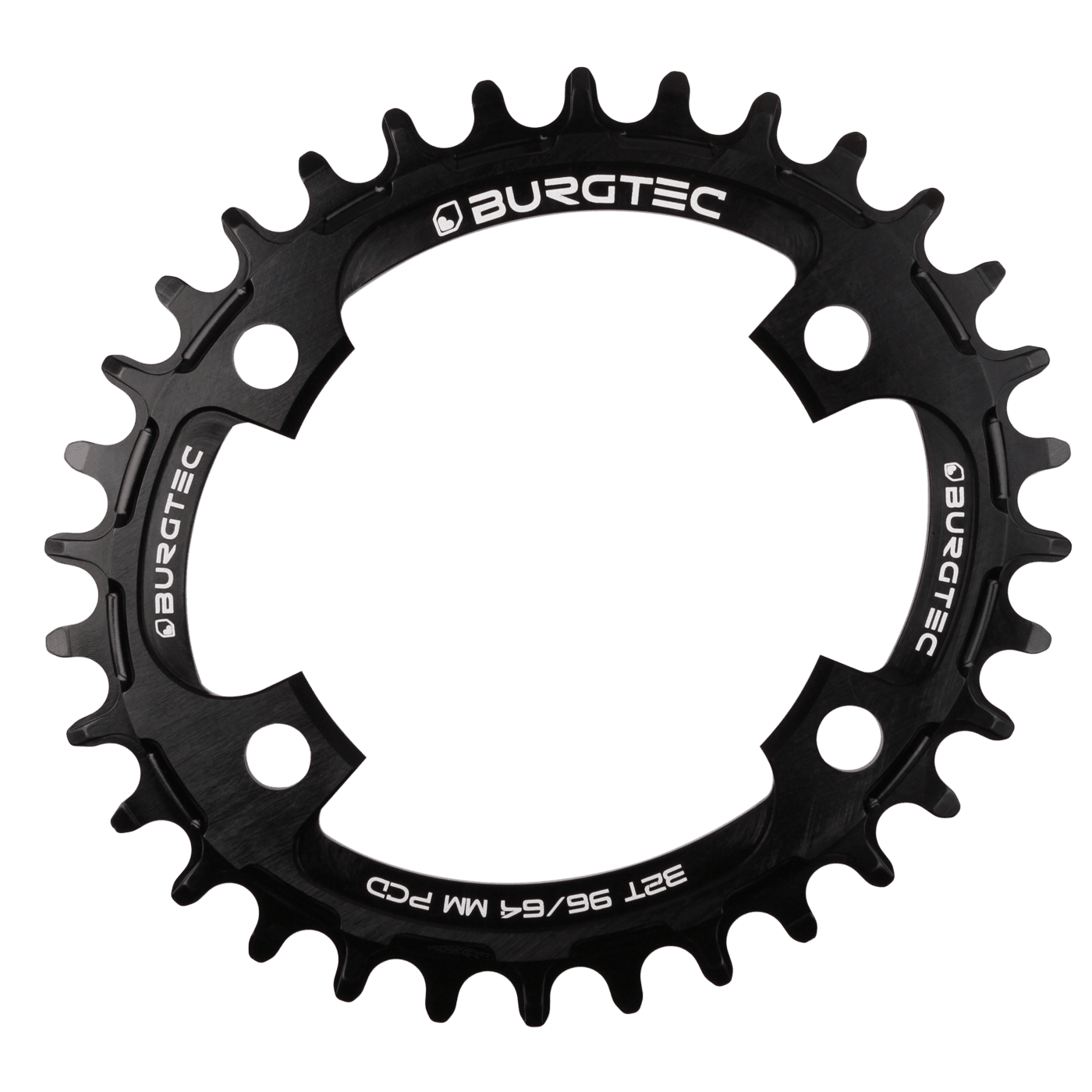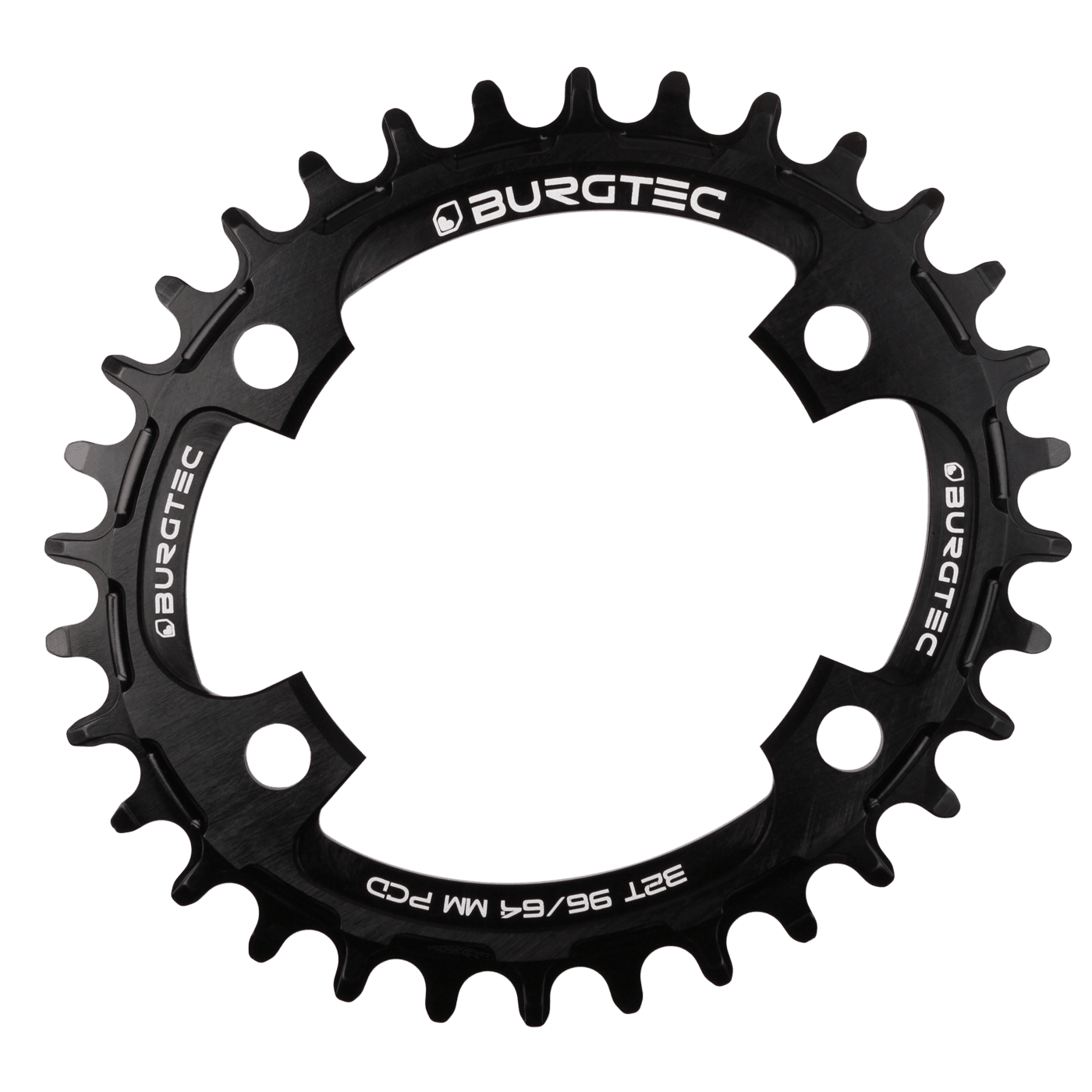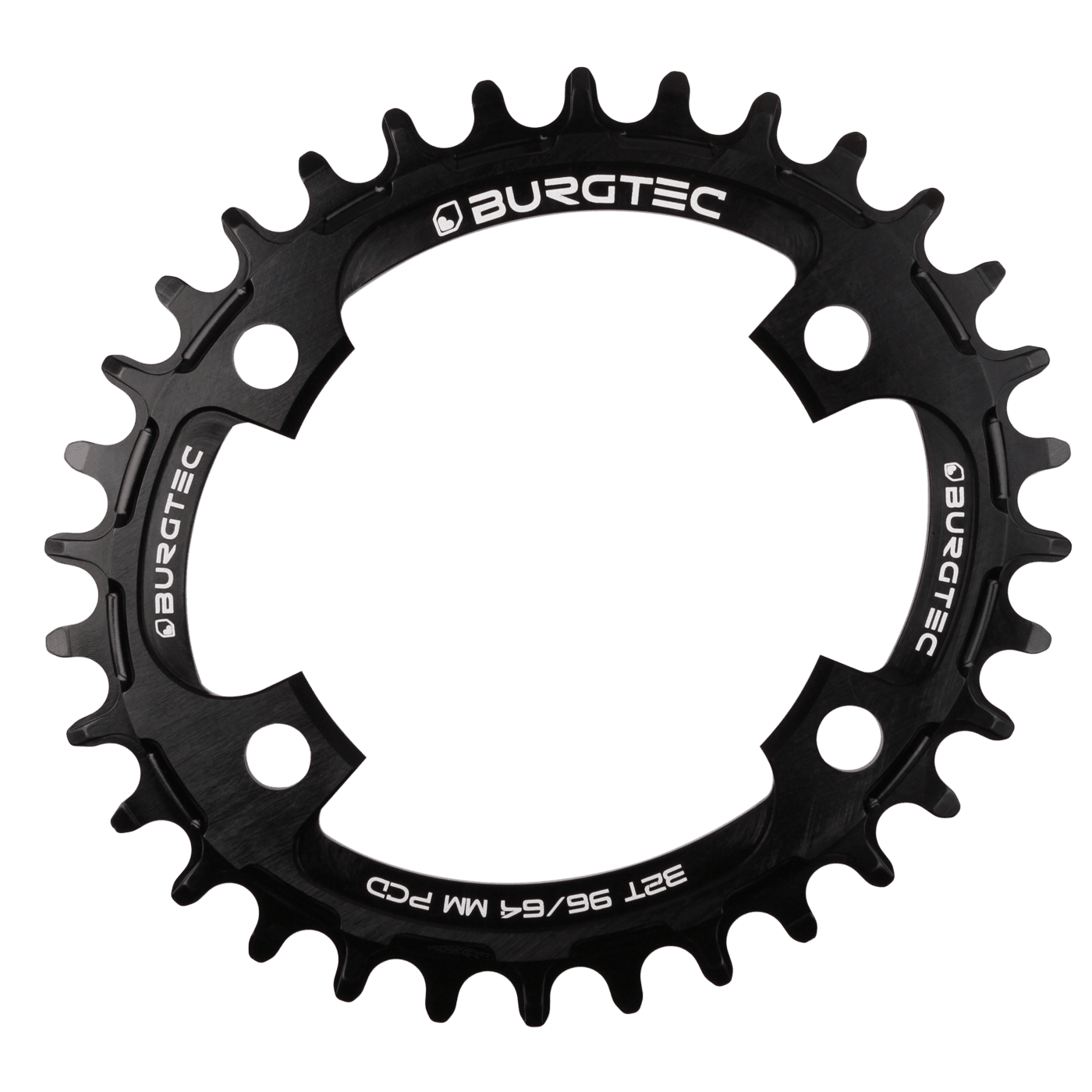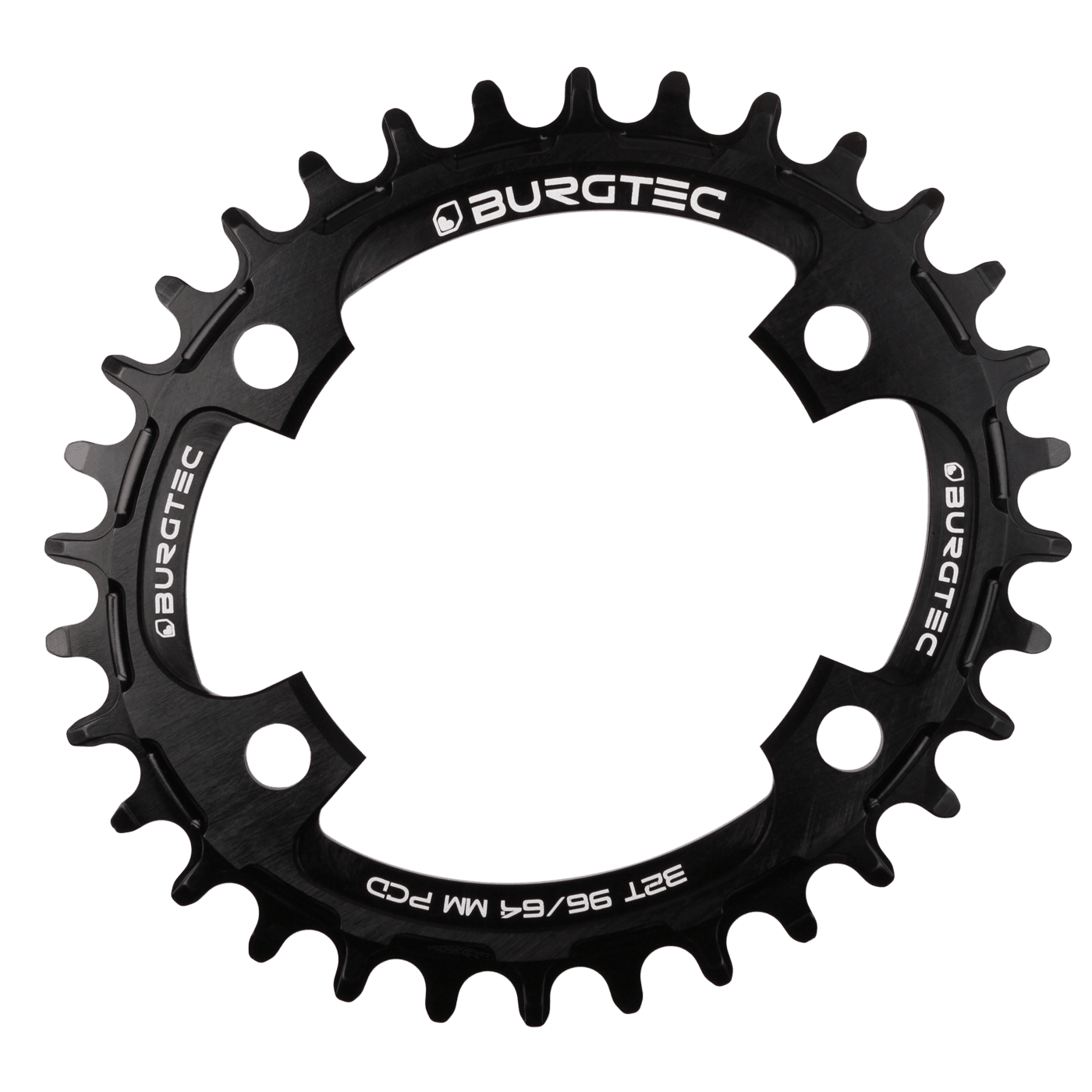 OVAL 96/64 Thick Thin Chainring
"After over a year of testing we are pleased to release our Oval Chain Ring"
Does a mechanical advantage of increased gearing sound Interesting? If so read on.
Through research and testing of many different prototypes with varying amounts of Ovality we found 115% (from the top centre) to be the optimum.
This shrank the dead spot suitably and gave the same flawless chain retention and silence as our round rings.  The shortening of the dead spot on the top and bottom of the power curve allows you to get back into the power phase of your crank rotation sooner.
The benefit of this is twofold; increased gearing on the downward stroke and faster crank speed to get the crank propelled back around into the power phase continually. This is a significant gain because virtually all studies into pedalling performance suggest that a minimum 80% of your power  comes from the down ward motion. Mainly because much larger muscle groups are used for this motion. The physics sorcery essentially adds extra power in the down wards stroke for no extra effort by reducing the dead spot and adds a bigger gear for the now larger power phase in the downward stroke. Win win.
All of our Chain Rings are + / -  2 Teeth so;
30T Has a combination of 32T Increased Power Phase and 28T Dead Spot
32T Has a combination of 34T  Increased Power Phase and 30T Dead Spot
We would recommend sticking to the current sized round ring that you are currently using when selecting your Oval size.
Thick Thin Tooth profile with Mud Bleed
10 11 and 12 Speed Compatible
115 Degree's of Ovality
Fully CNC Machined from 7075 Aluminium