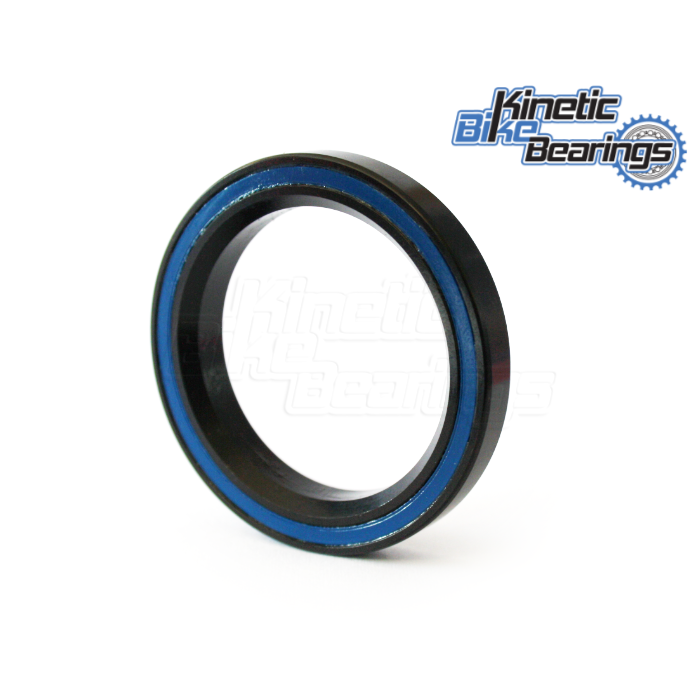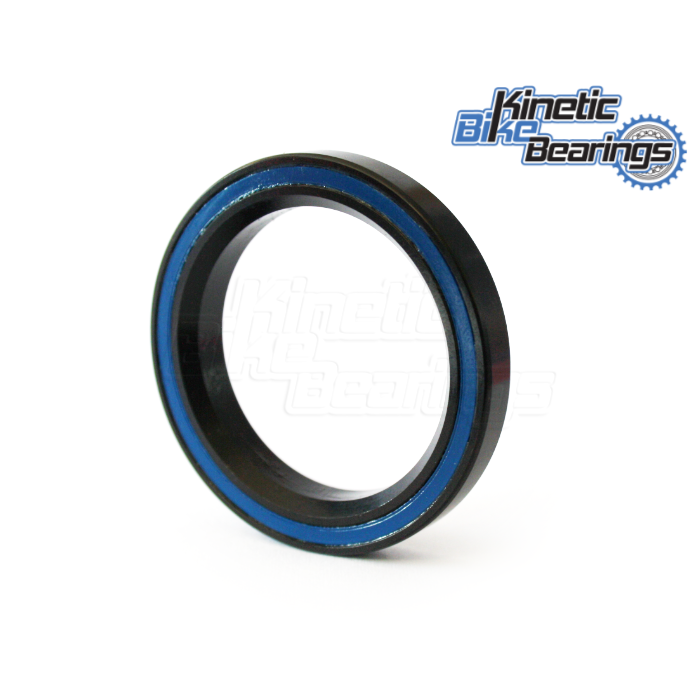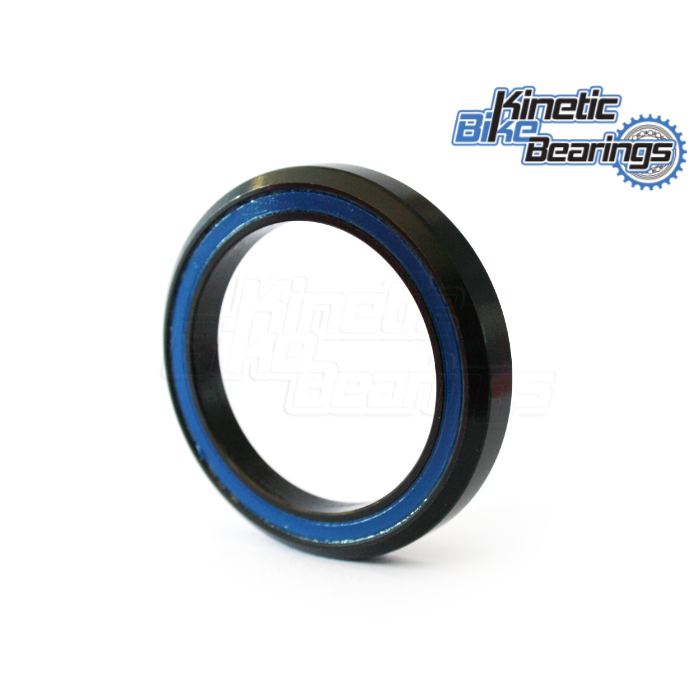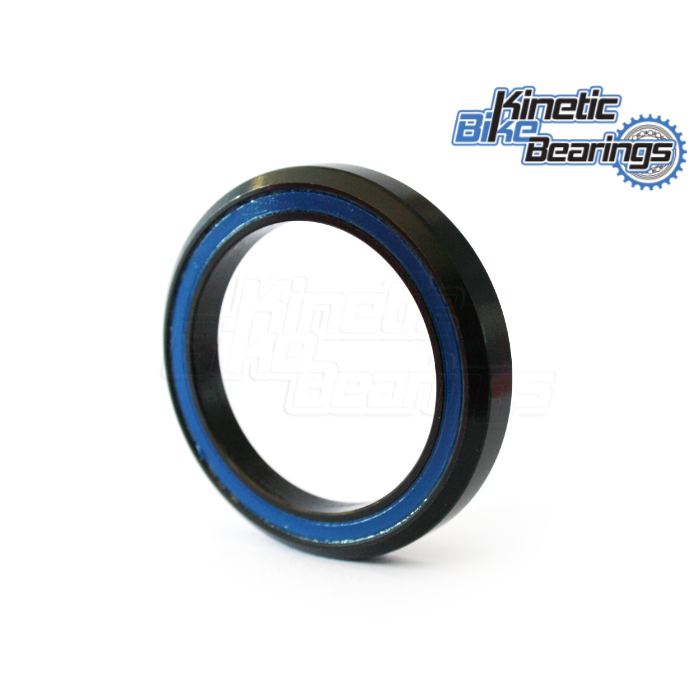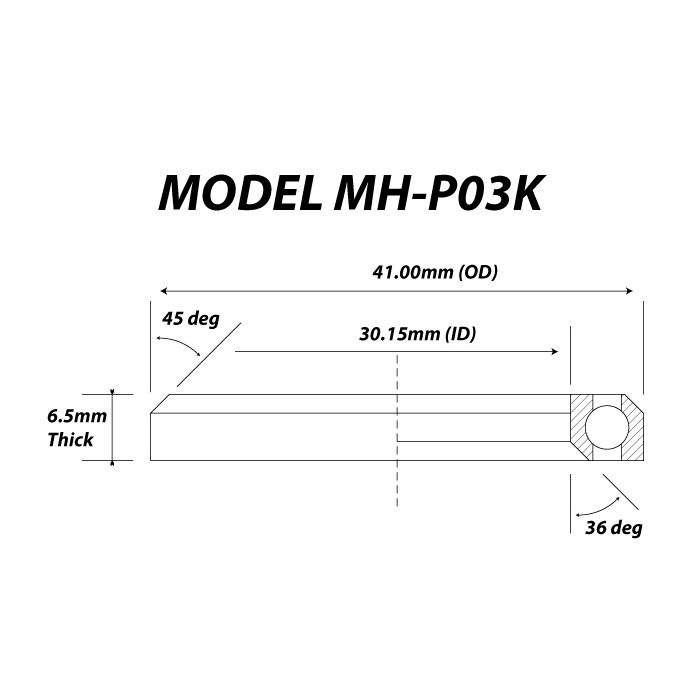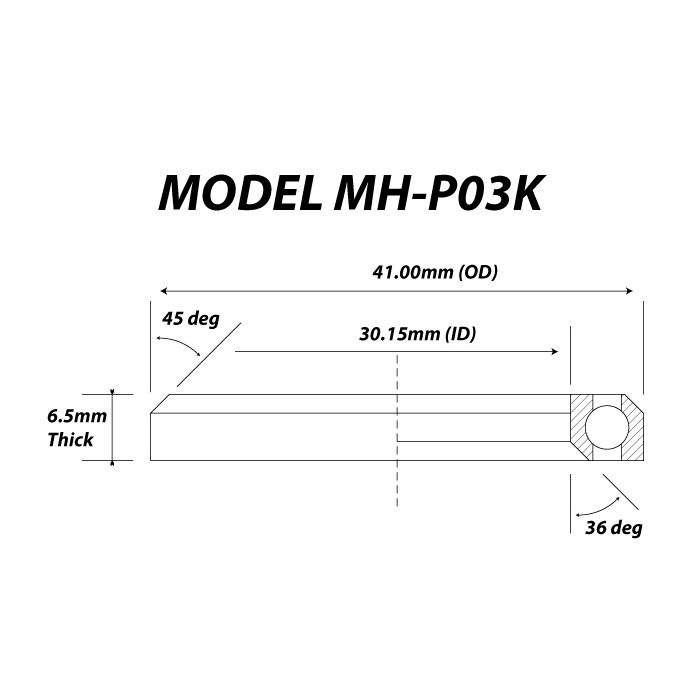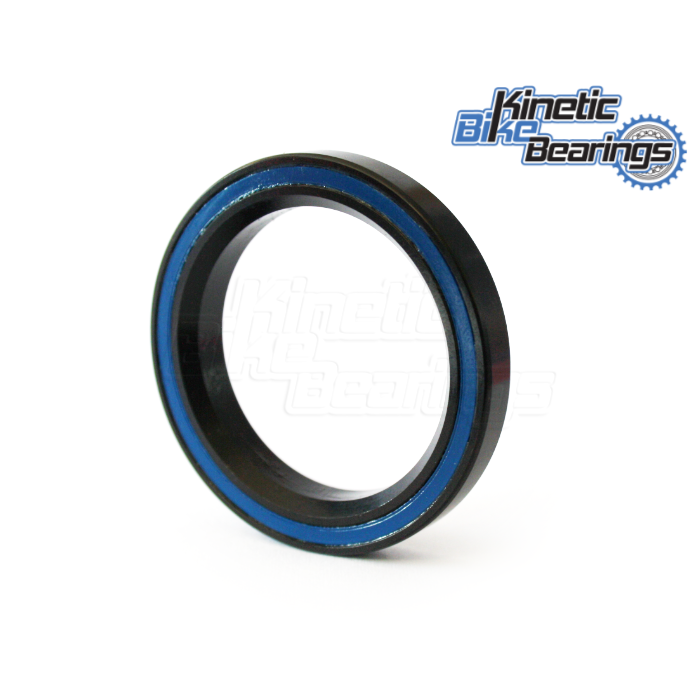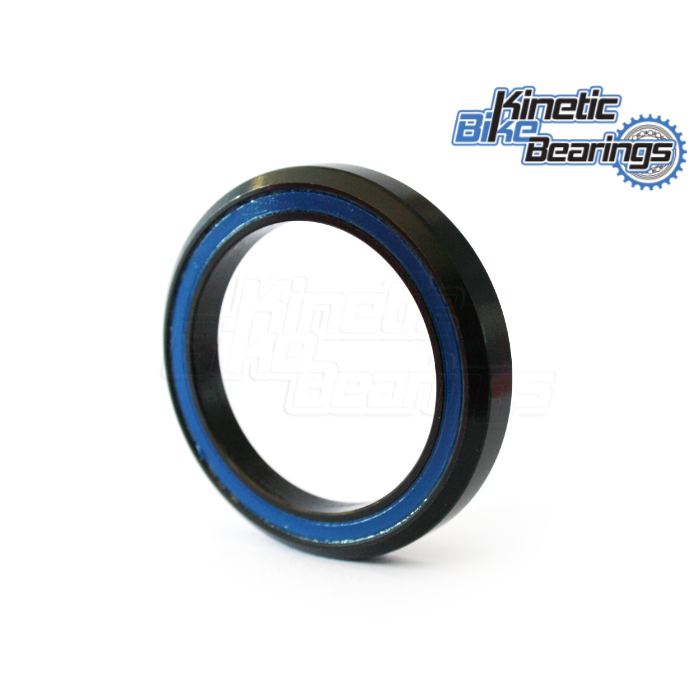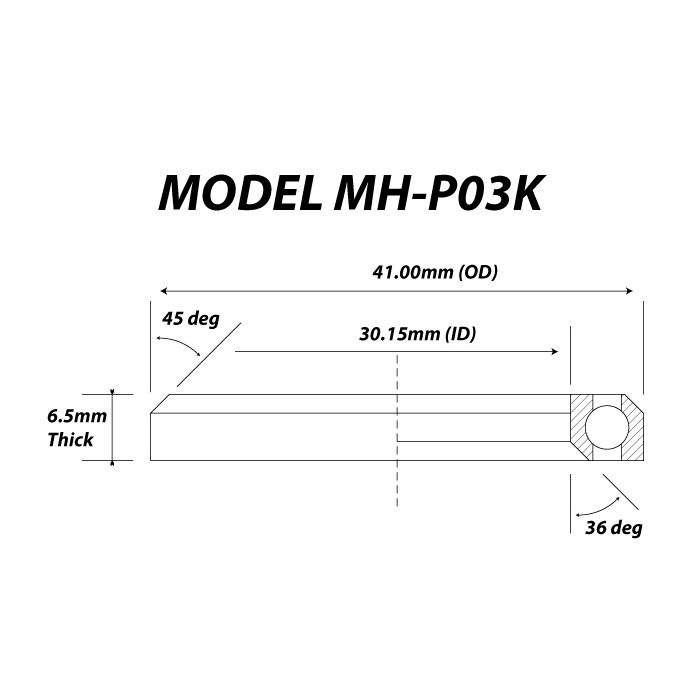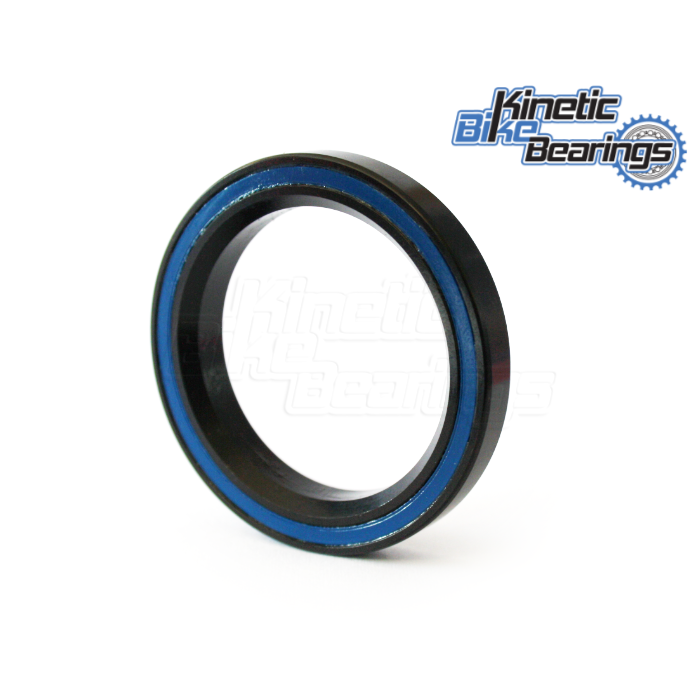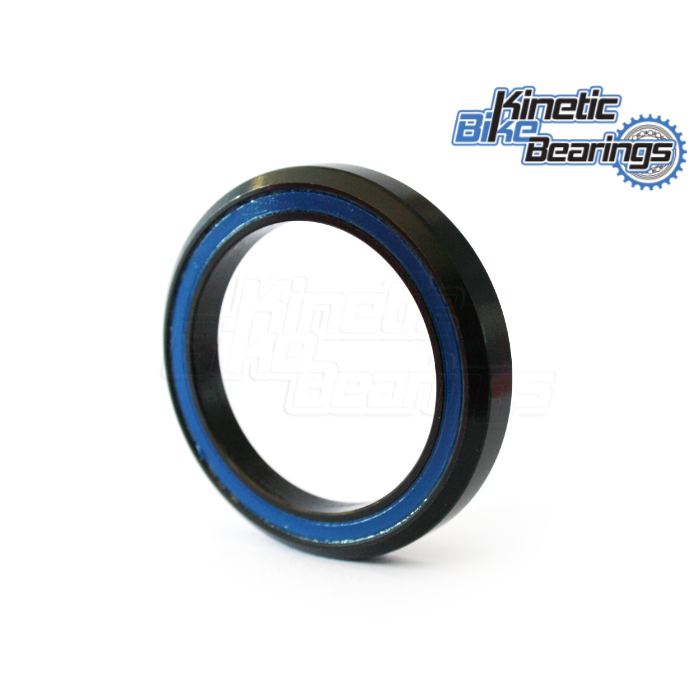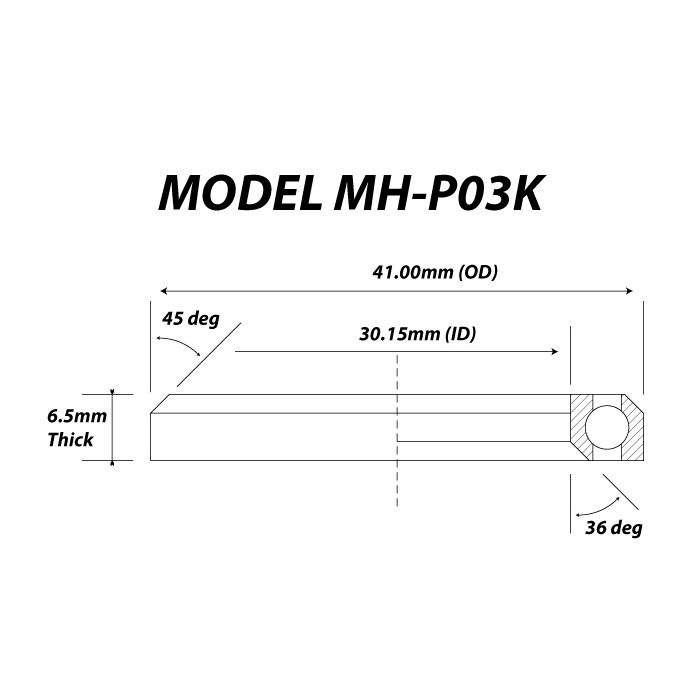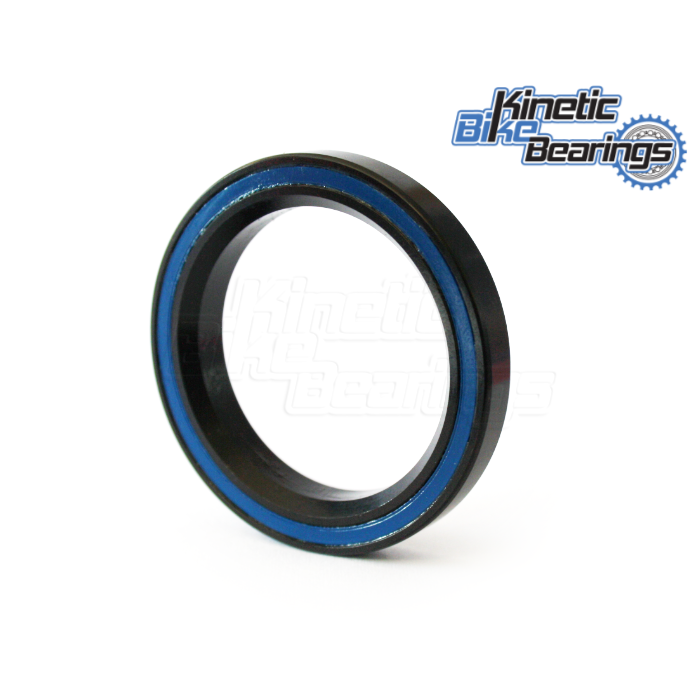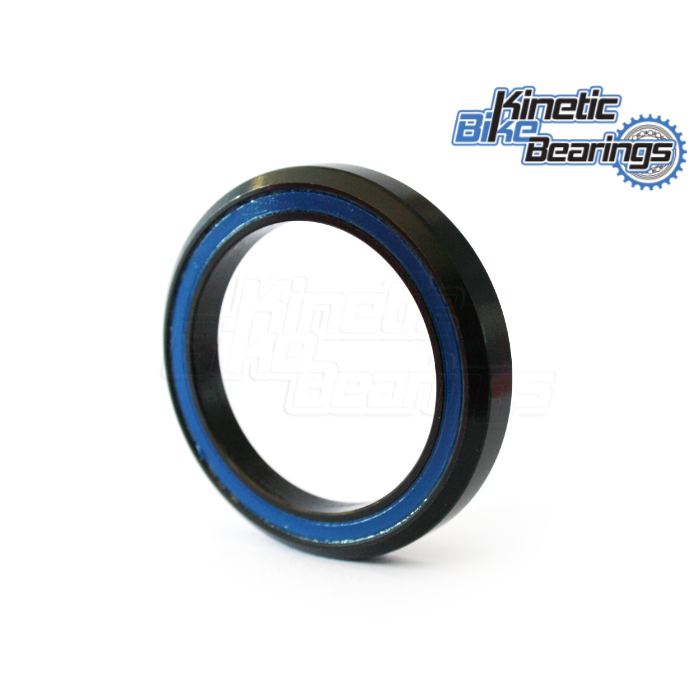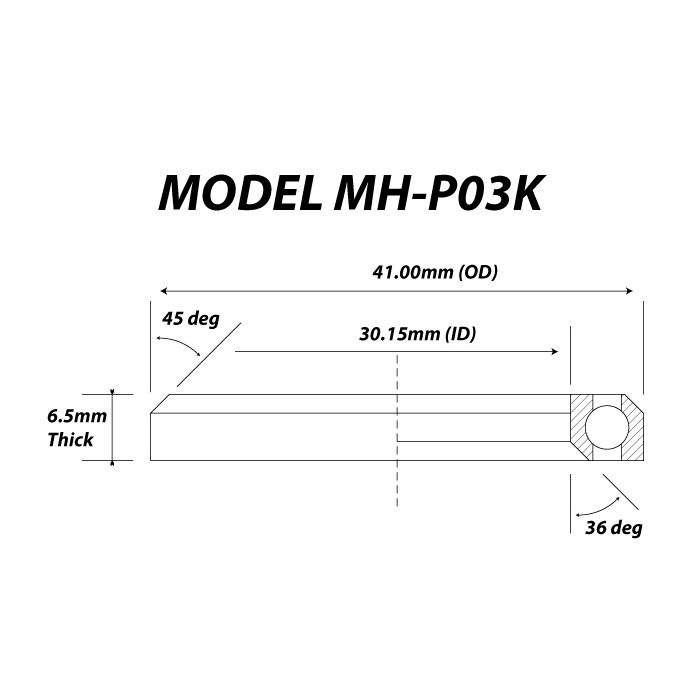 P03K | Headset Bearing | Black
THE MOST POPULAR 1-1/8" BEARING - CANE CREEK FIT
ALTERNATIVE PART NUMBERS: TH873E,  MR122, MR054, MR115, HSS20130K, PT-R401, AC3041 R2
(if out of stock, please see TH873E as FSA direct alternative).
Inner x Outer x Depth (mm):

 

30.15 x 41 x 6.5
Inch Dia:

 

1-1/8"
Angle / Chamfer (Deg): 36 / 45
Bearing ID:

 

30.15mm
Bearing OD:

 

41.0mm
Bearing Thickness:

 

6.5mm
Internal Angle:

 

36 Degrees
External Angle:

 

45 Degrees
Material:

 

Bearing Steel
Grease:

 

Mobil XHP-222 or SINOPEC HTHS Bearing Grease
Seal:

 

Double-sealed 2RS
Material:

 

Chrome Steel 100Cr6 (Race & Balls)
Cage Material:

 

Nylon PA66
Note, the image shows a Bearing with a Black Oxide coating which provides enhanced corrosion resistance. This is now our first choice stock for this size, but if supply becomes a problem, note we may supply this in a silver, non-coated finish.

Some Headsets that use this bearing:

Cane Creek S-3
Cane Creek S-3 Plus 5
Cane Creek IS-3
Cane Creek ZS-3
Cane Creek IS-2
Cane Creek ZS-2
FSA Orbit Z Series
FSA Orbit Z 1.5R (Reducer)
FSA 1 (Upper)
FSA DX (Upper)