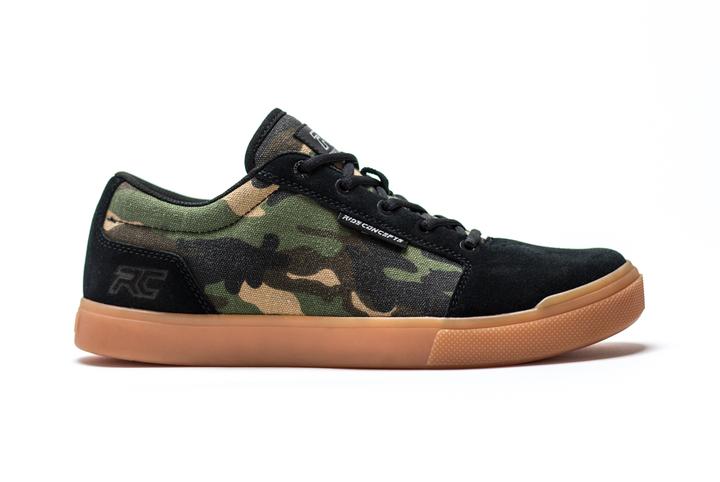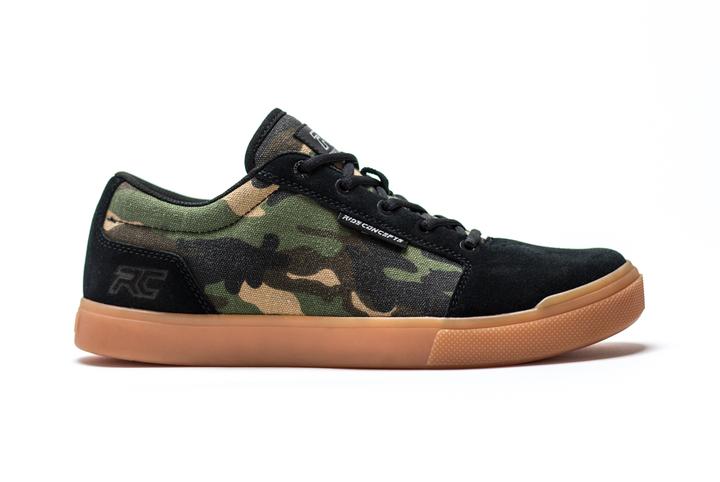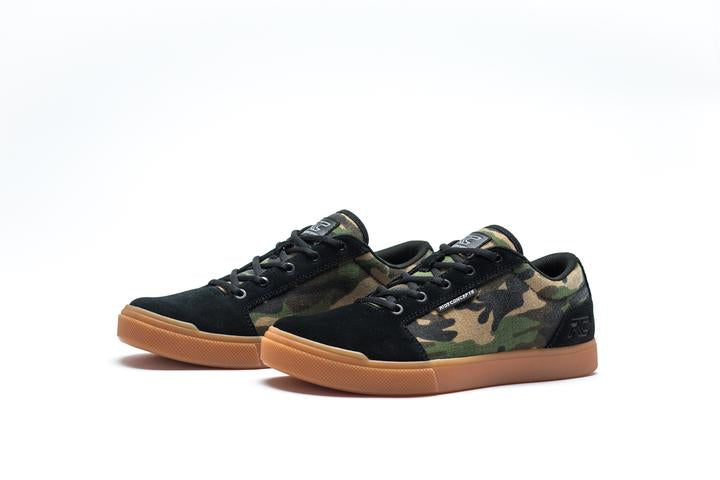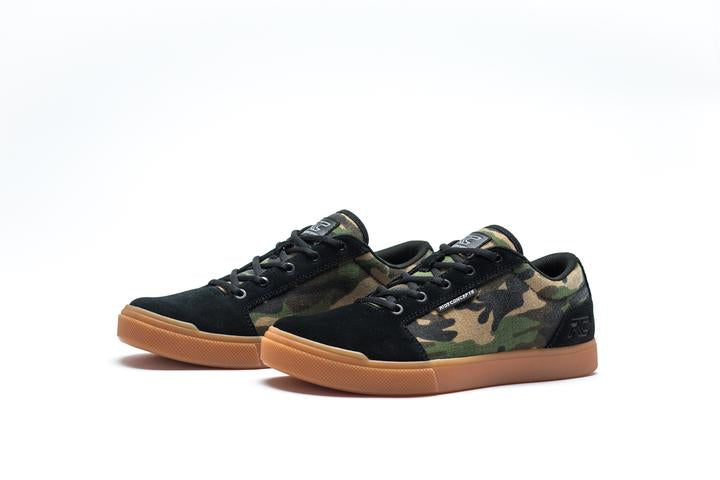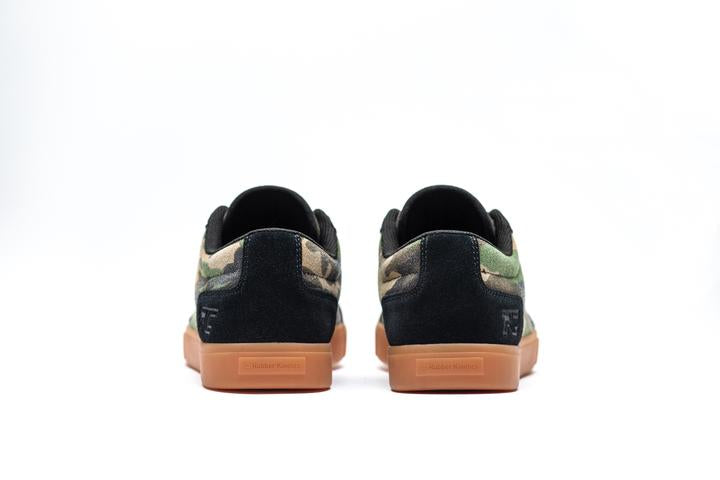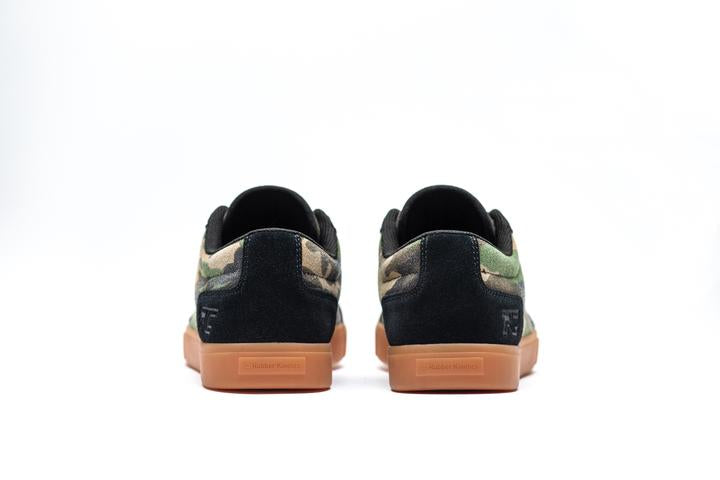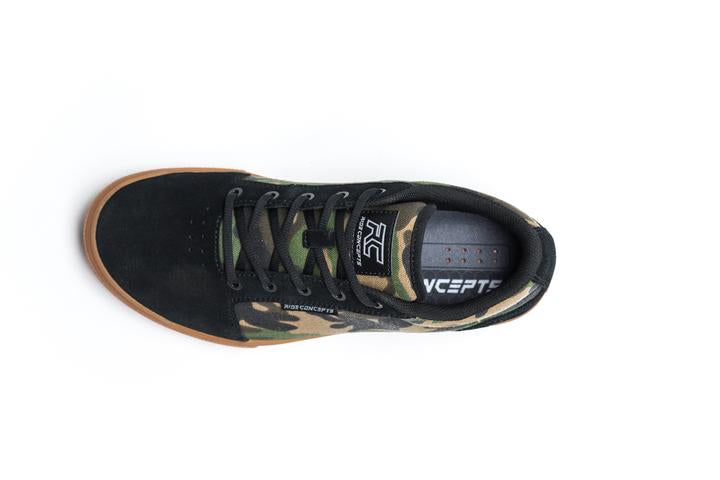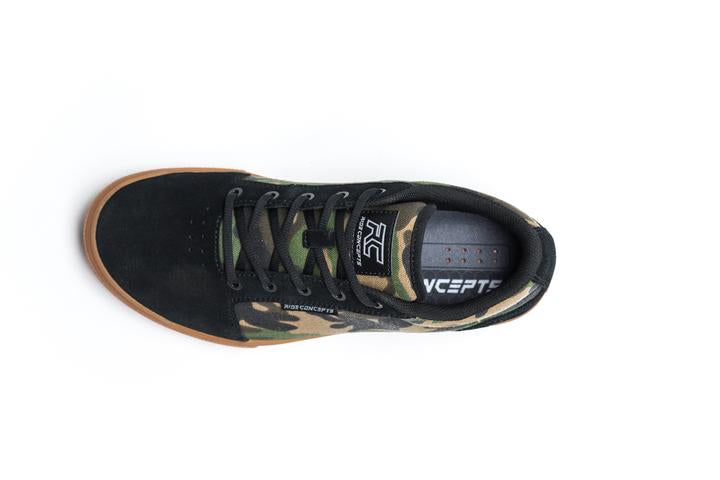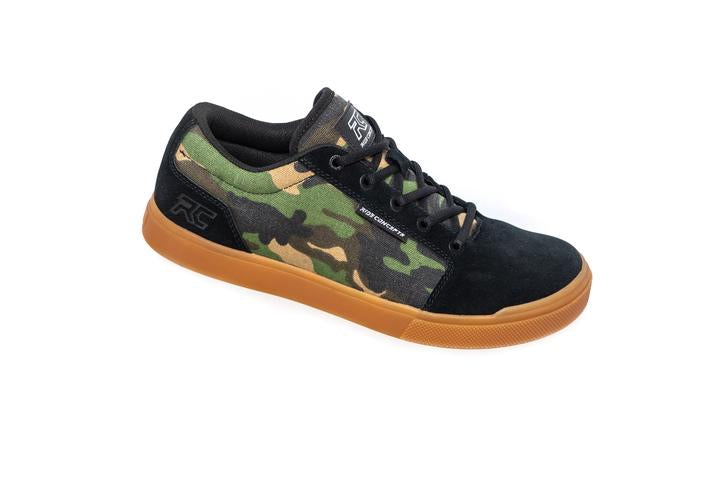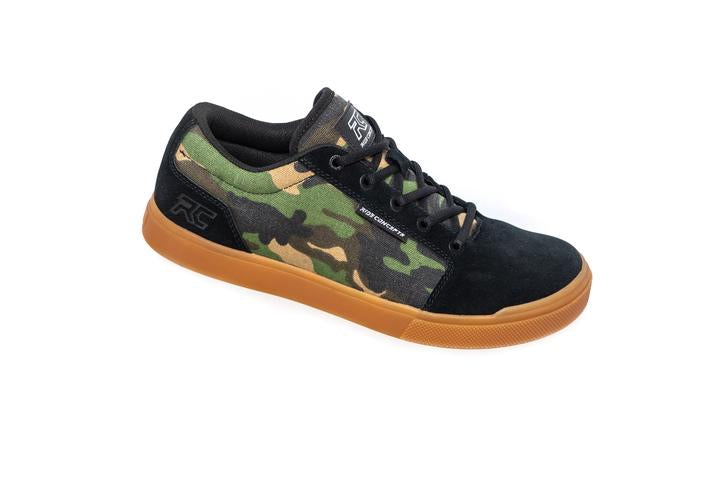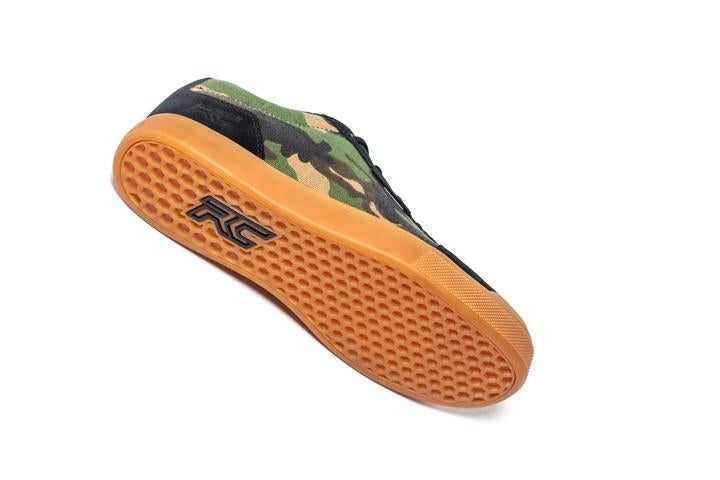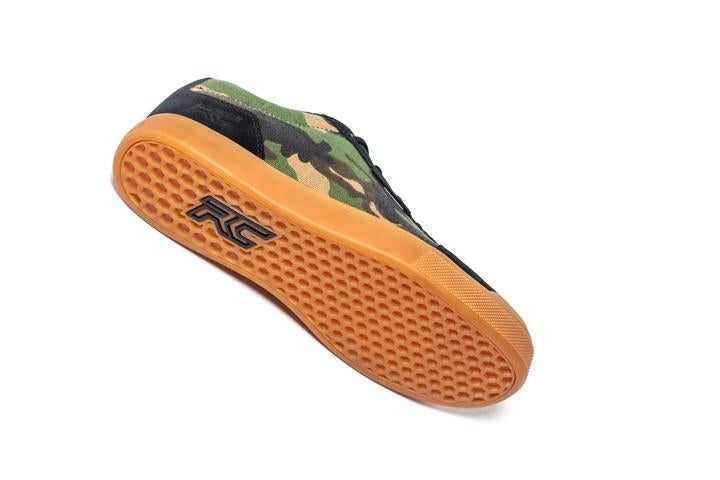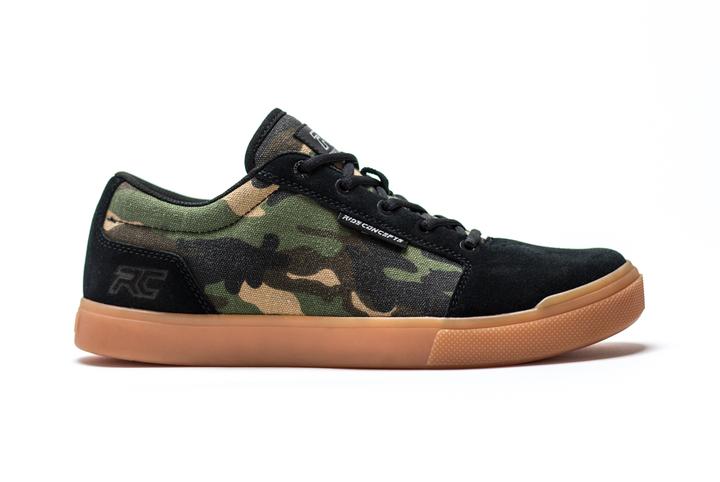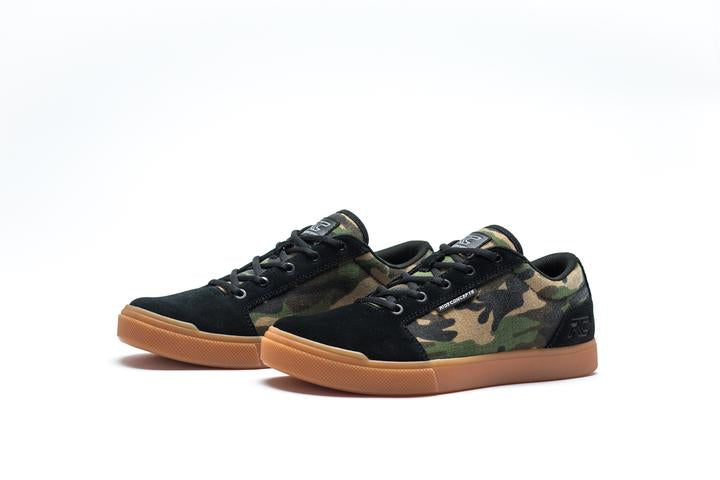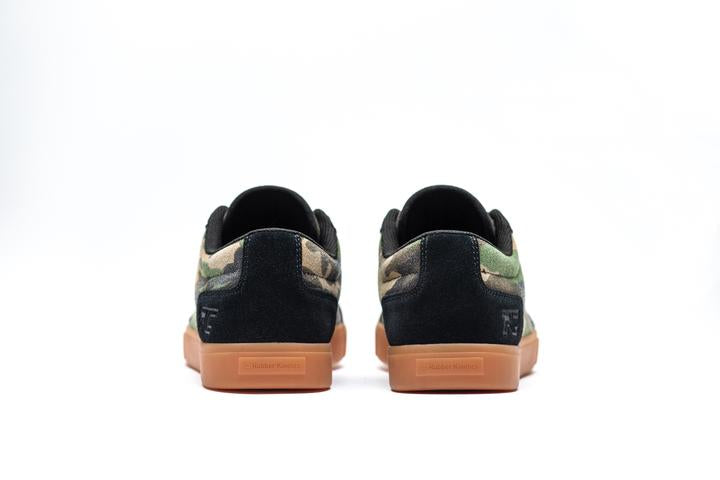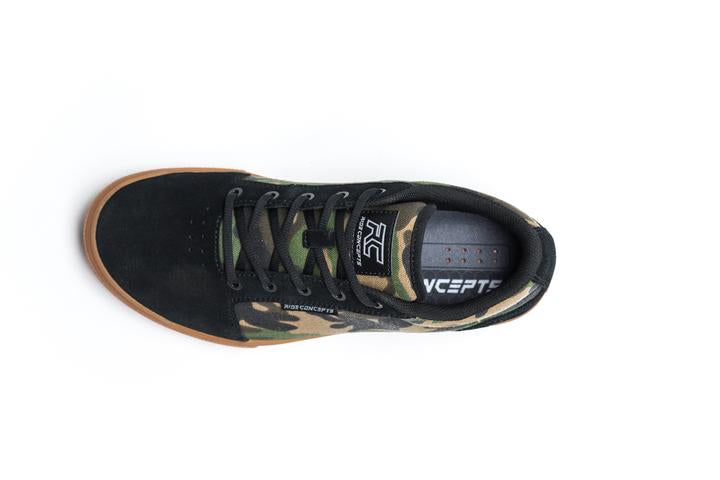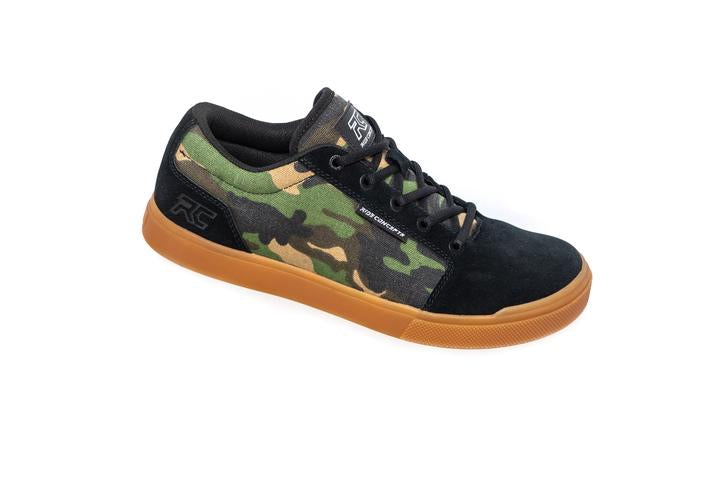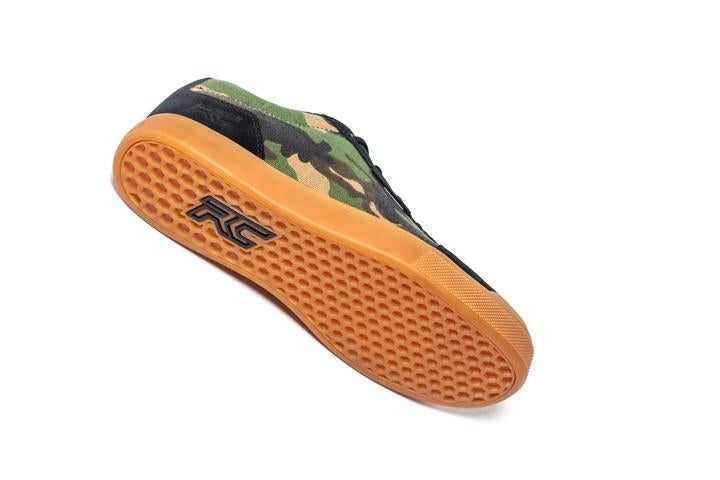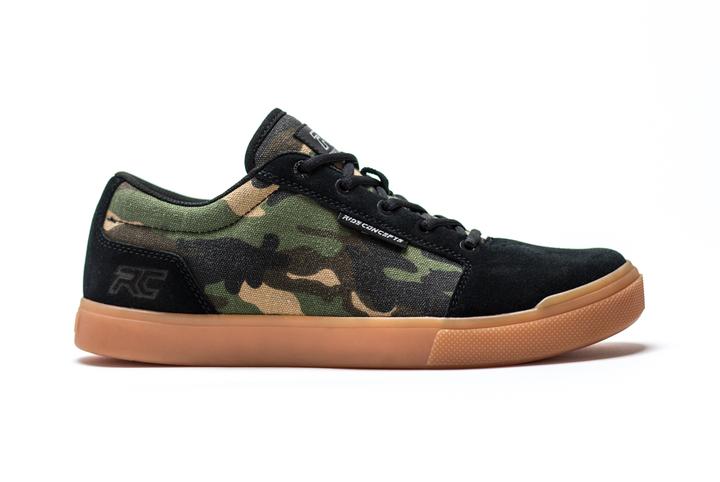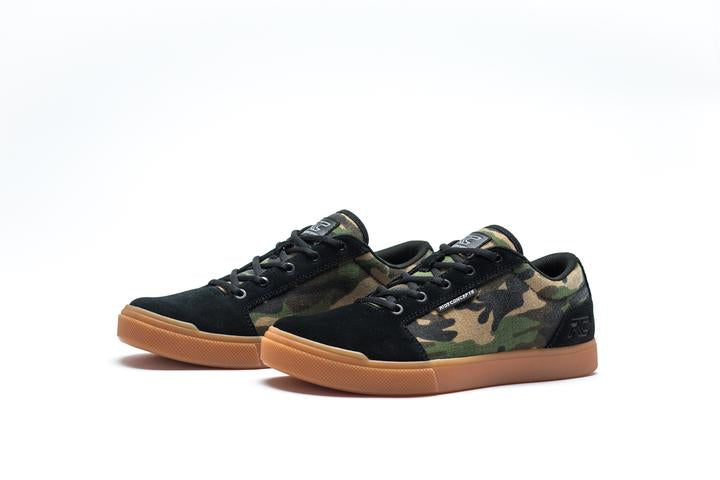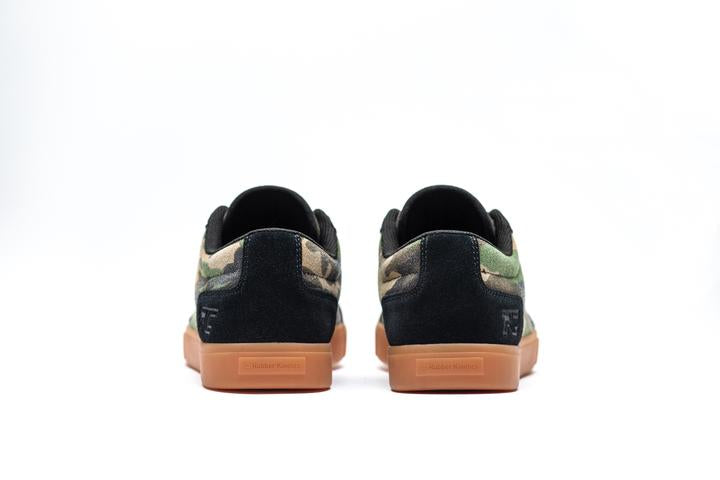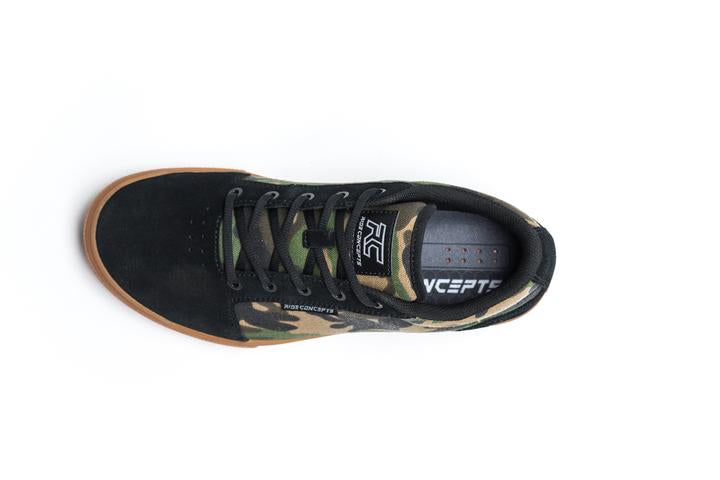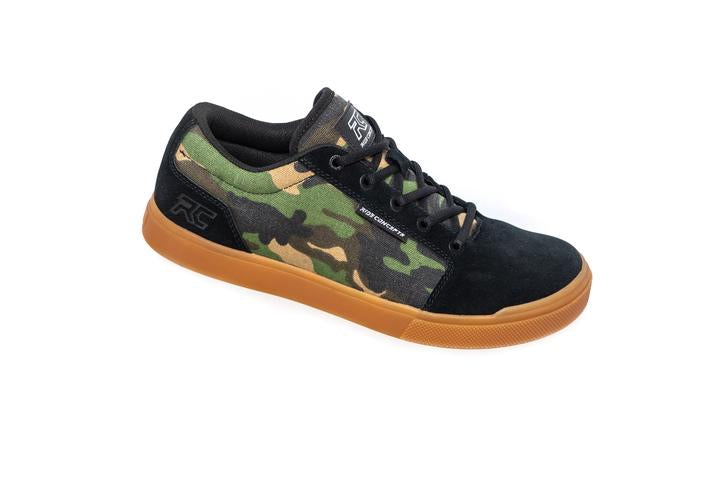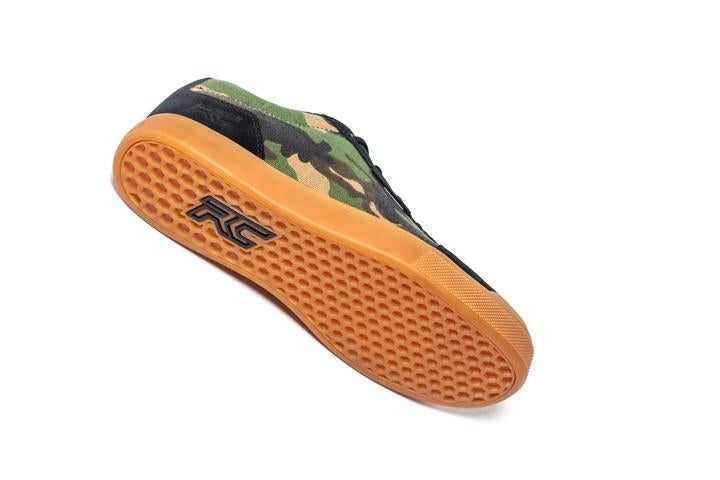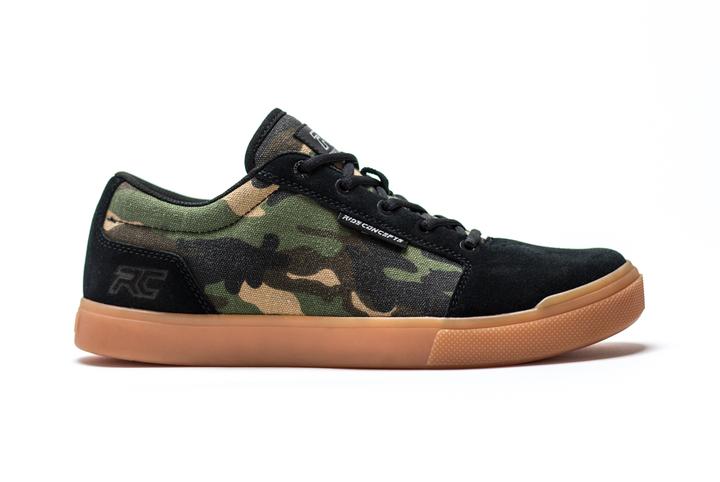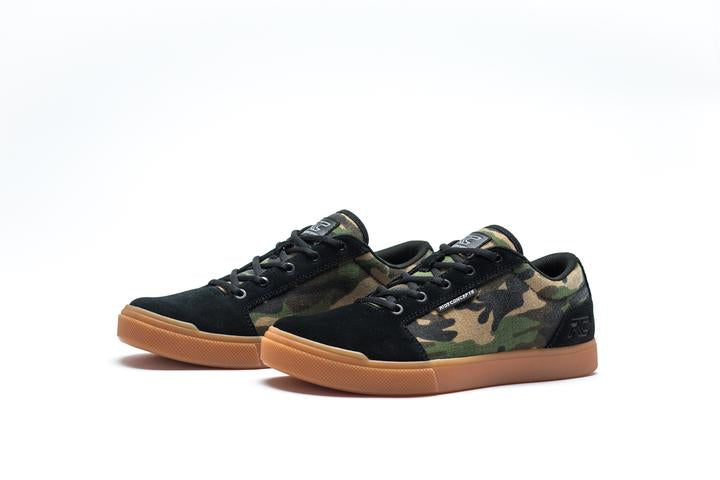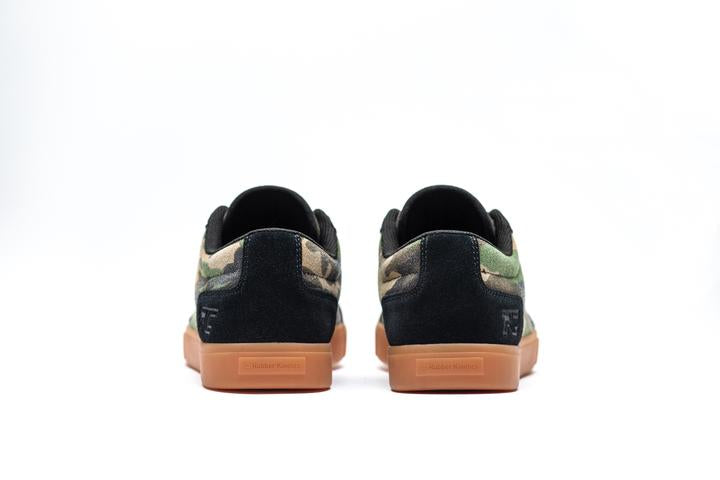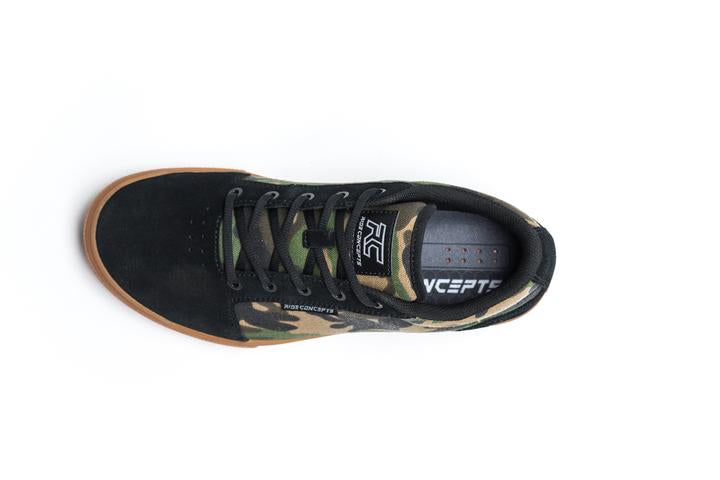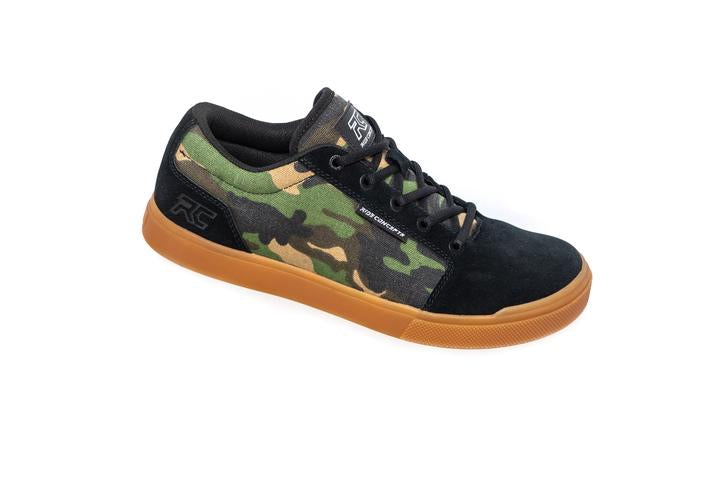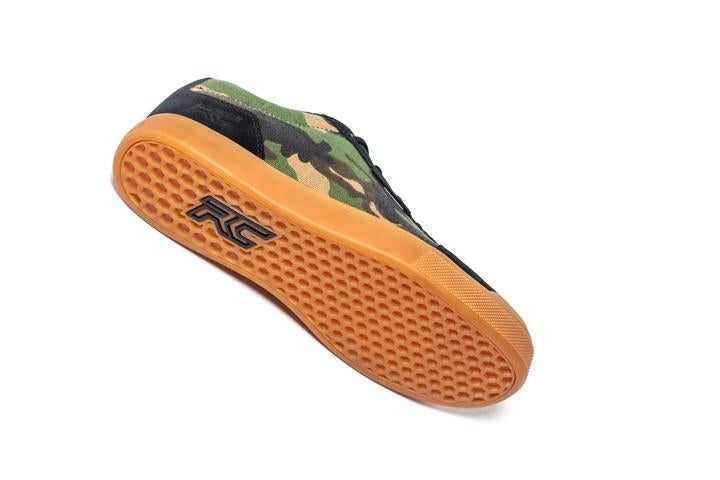 Ride Concepts Men's Vice Camo

DEVELOPED WITH KYLE STRAIT AND OUR DIRT JUMP, SLOPESTYLE AND BMX ATHLETES WHO VALUE PEDAL FEEL AND COMPLIANCE ABOVE ALL ELSE, THE VICE IS OUR LIFESTYLE-INSPIRED ACCOMPLICE TO YOUR OBSESSIONS.

Vice introduces our RC Fuzion outsole - an inverse, gradient diameter hexagon pattern designed to bring the pedal closer to the rider.
Sloped-angle inverse hexagons, varying in diameter from 9mm at the toe and heel to 7mm at the pedal contact area, allow the pedal to "inject" into the outsole for unrivaled sensitivity.
Knowing your vices brings you closer to your obsession. Accepting them makes
 you invincible.

FEATURES:
RC Fuzion outsole features sloped-angle inverse hexagons, varying in diameter from 9mm at the toe and heel to 7mm at the pedal contact area

Rubber Kinetics | DST 6.0 HIGH GRIP rubber outsole
Suede upper is durable and protective

Cup outsole design features 3mm EVA for additional shock absorption and comfort

Perforated ventilation for breathability
TPU toe protection
Fully gusseted tongue prohibits intake of dirt and debris

D3O High Impact Zone Technology insole absorbs impact and reduces fatigue
Video