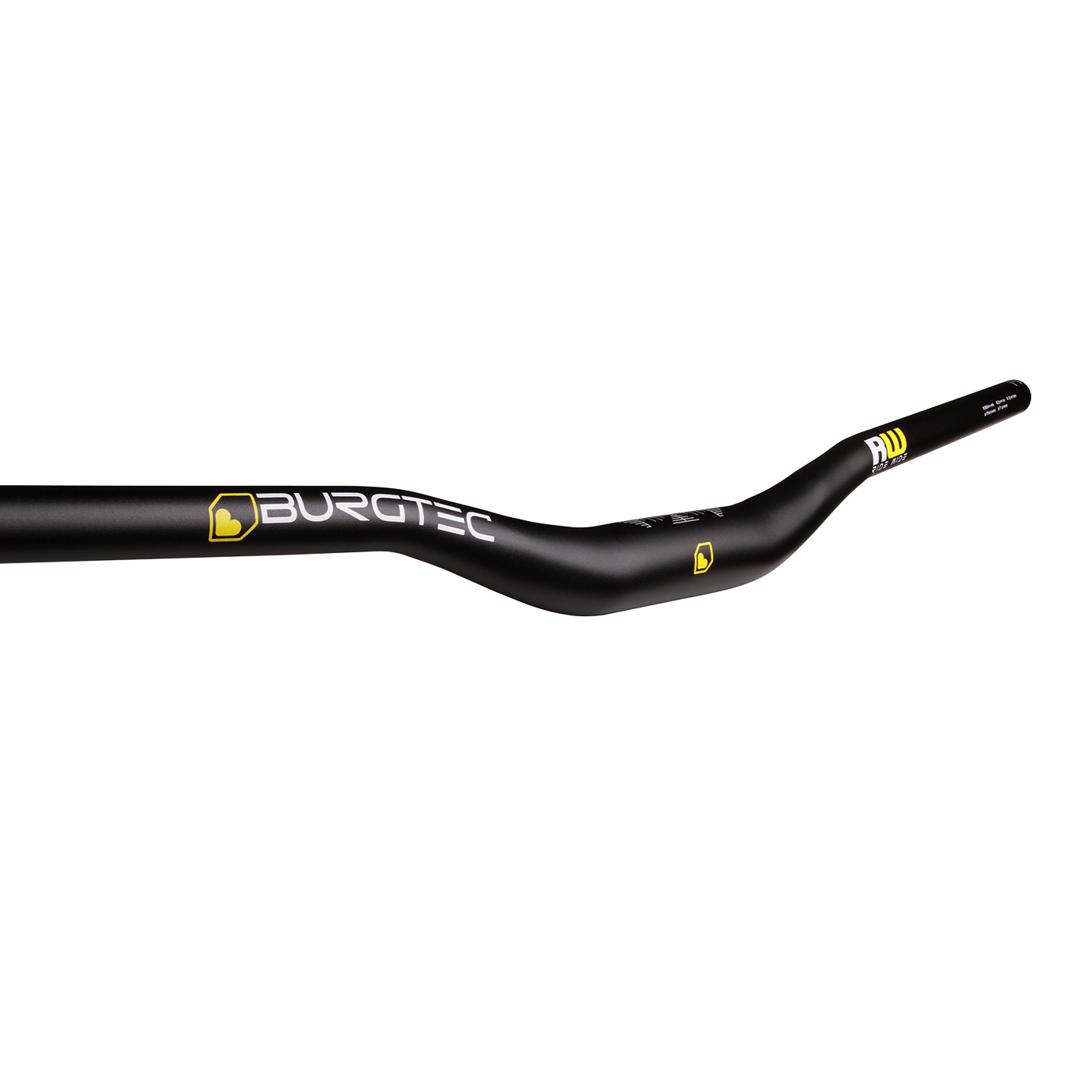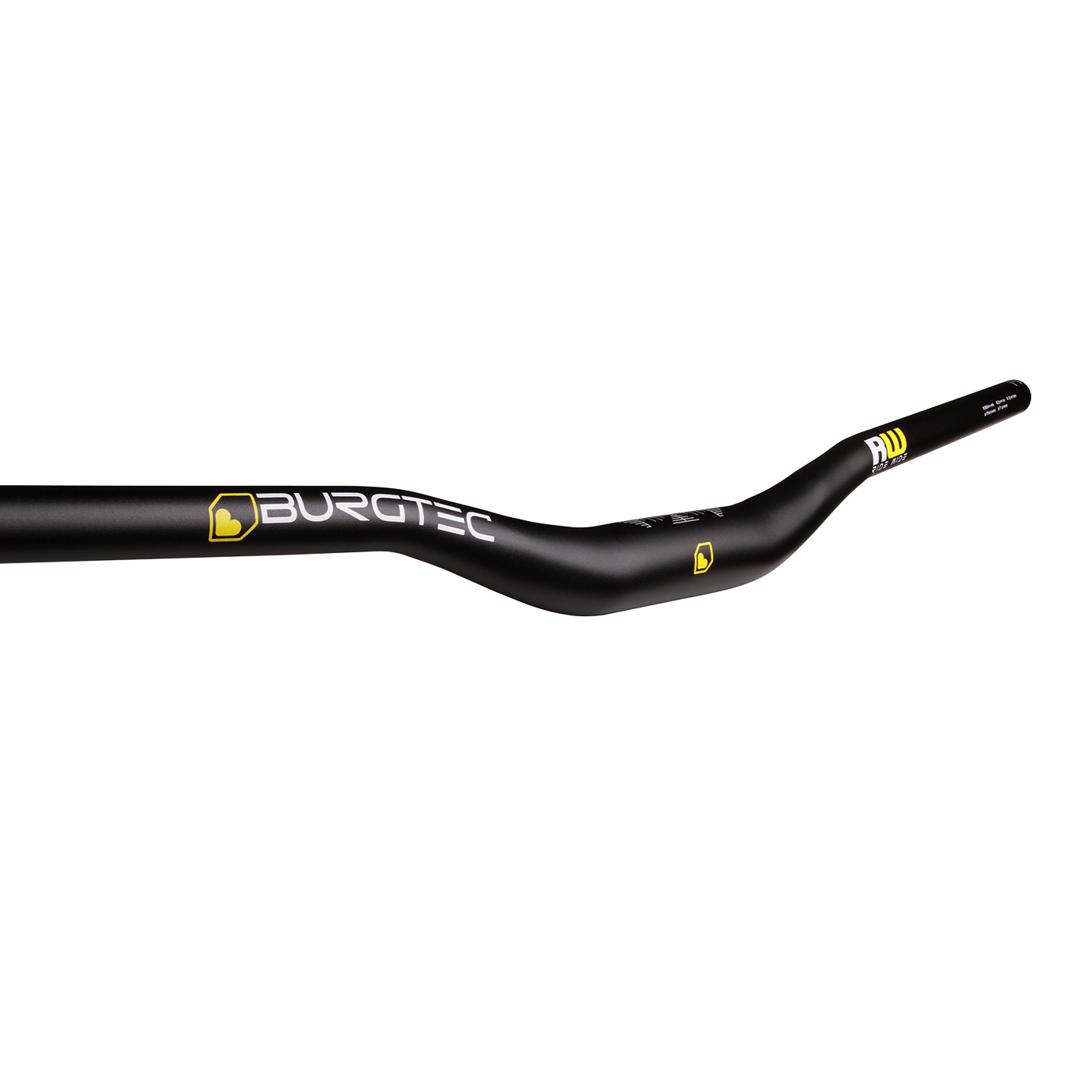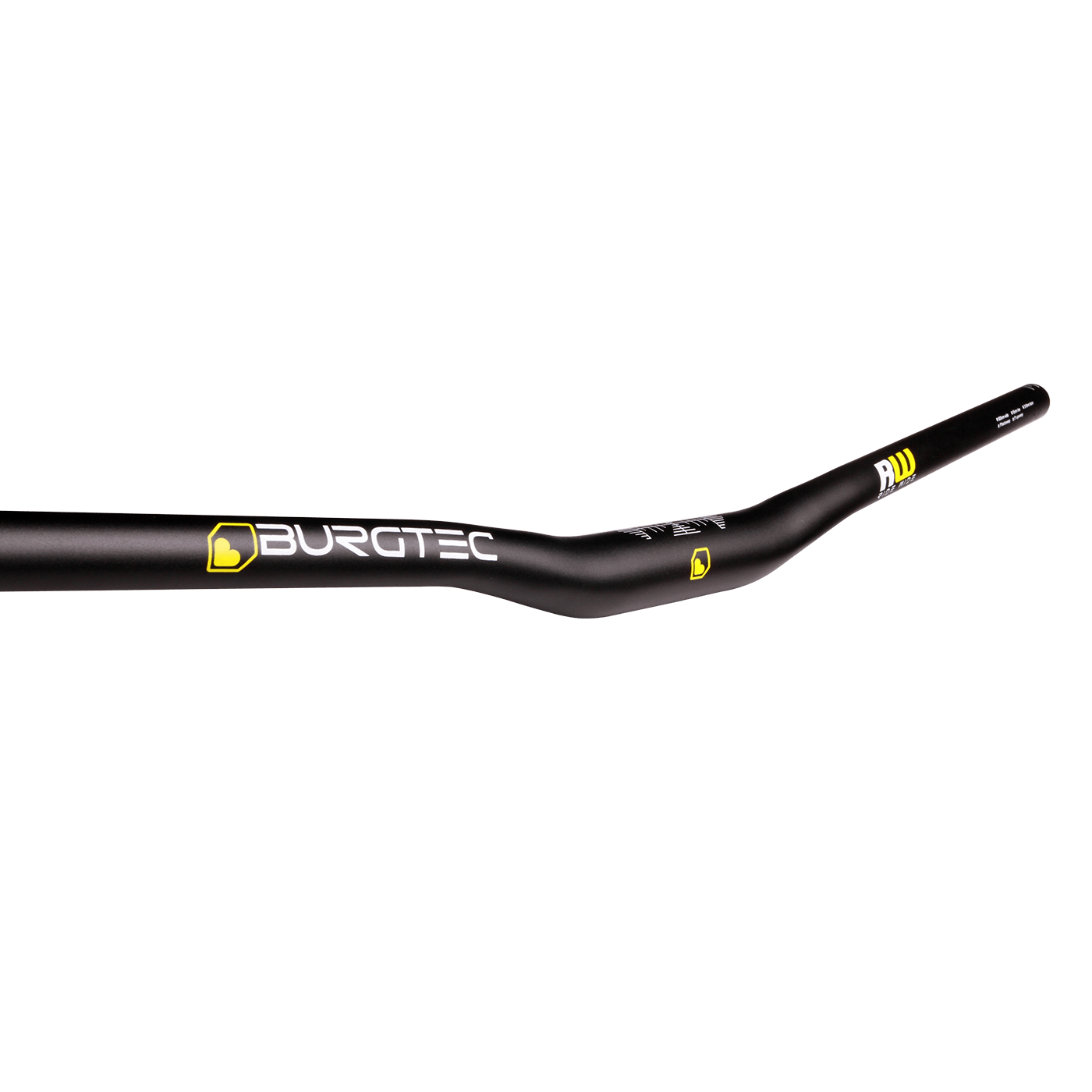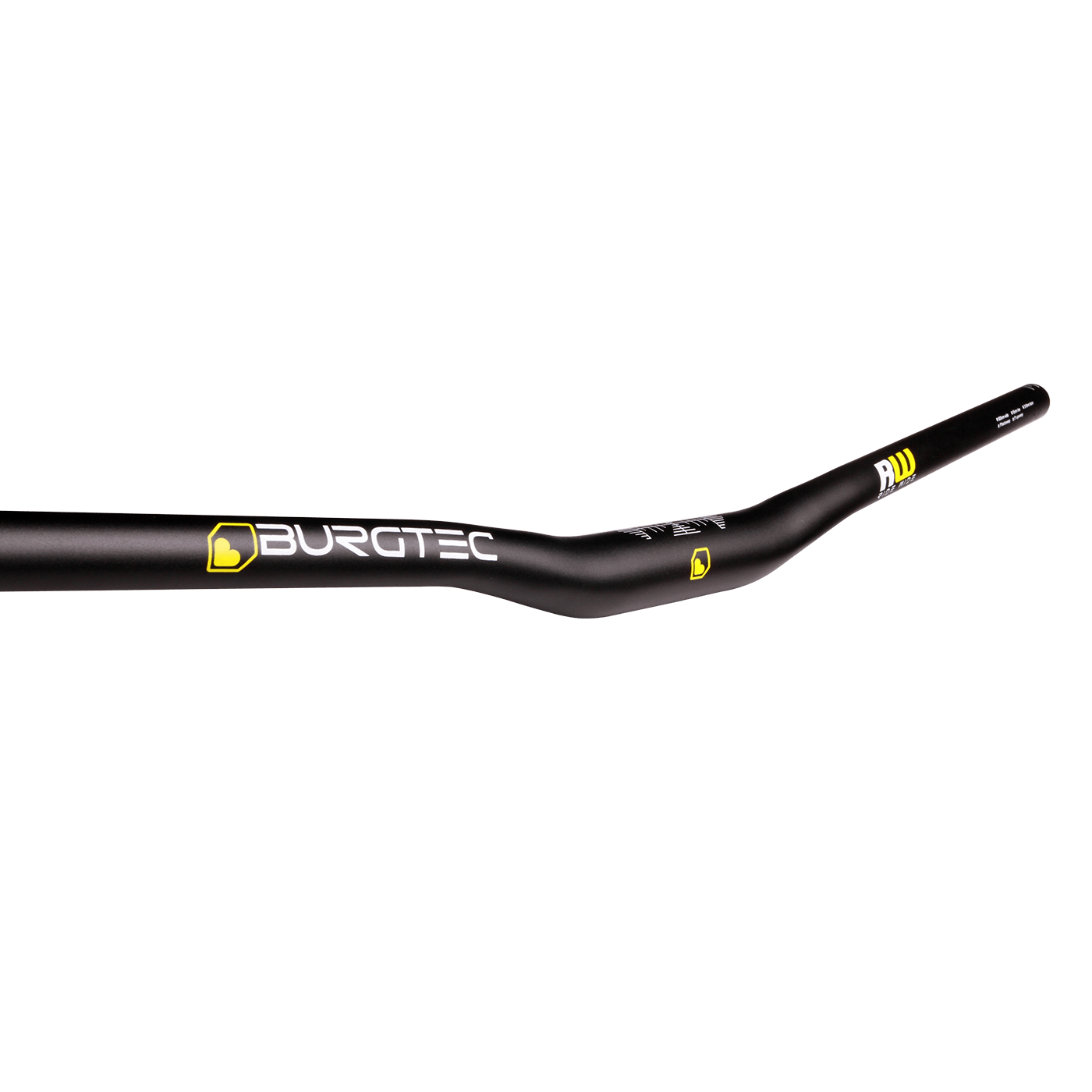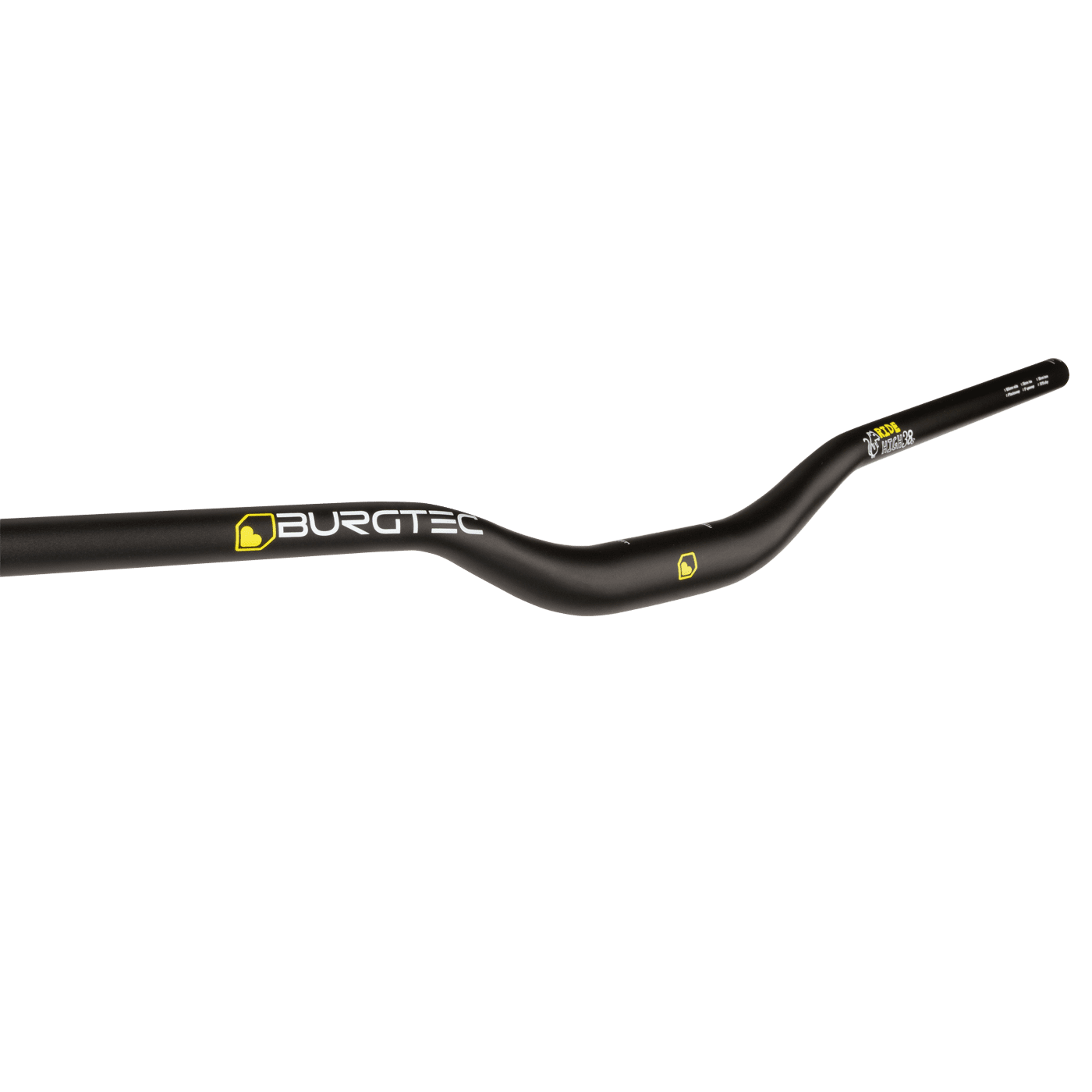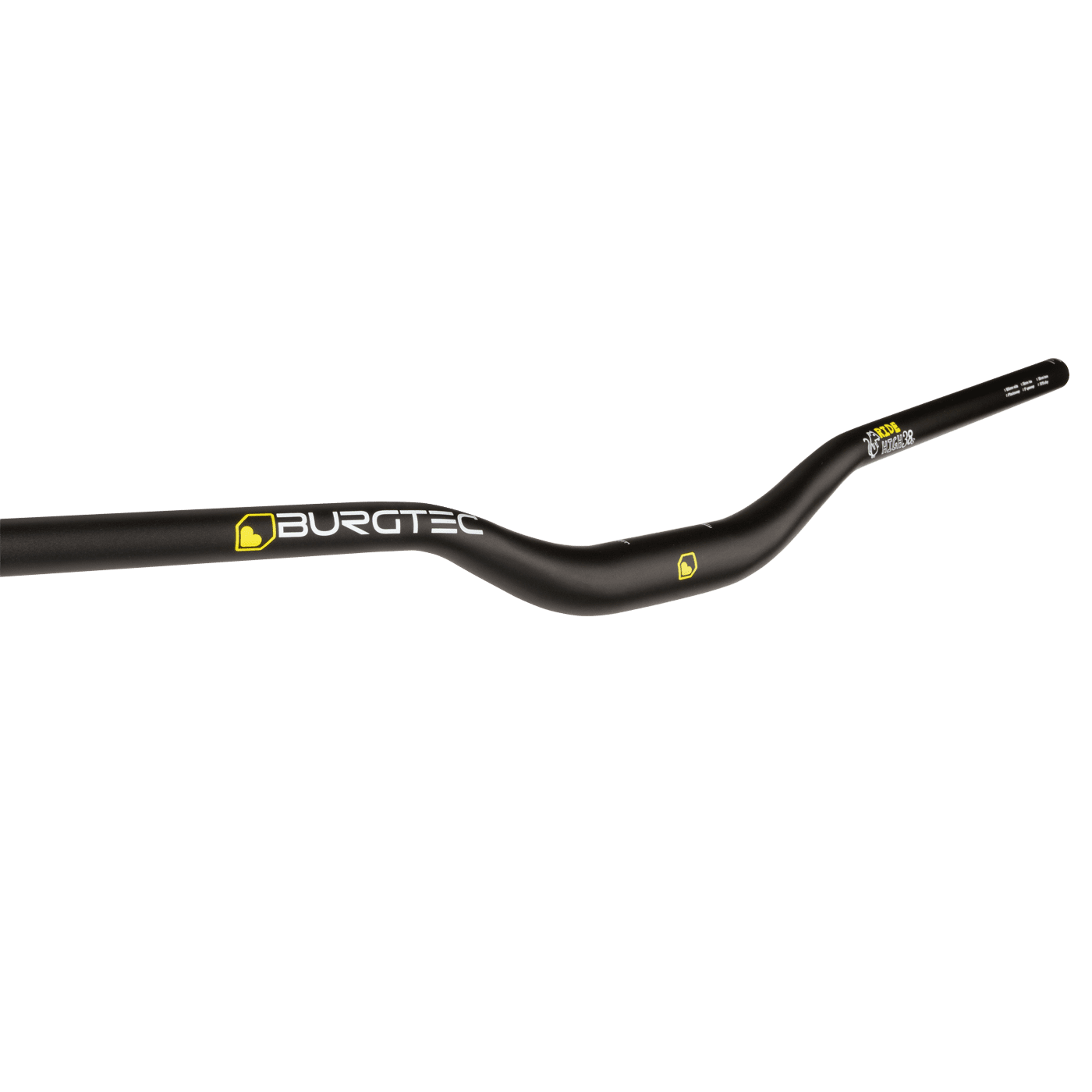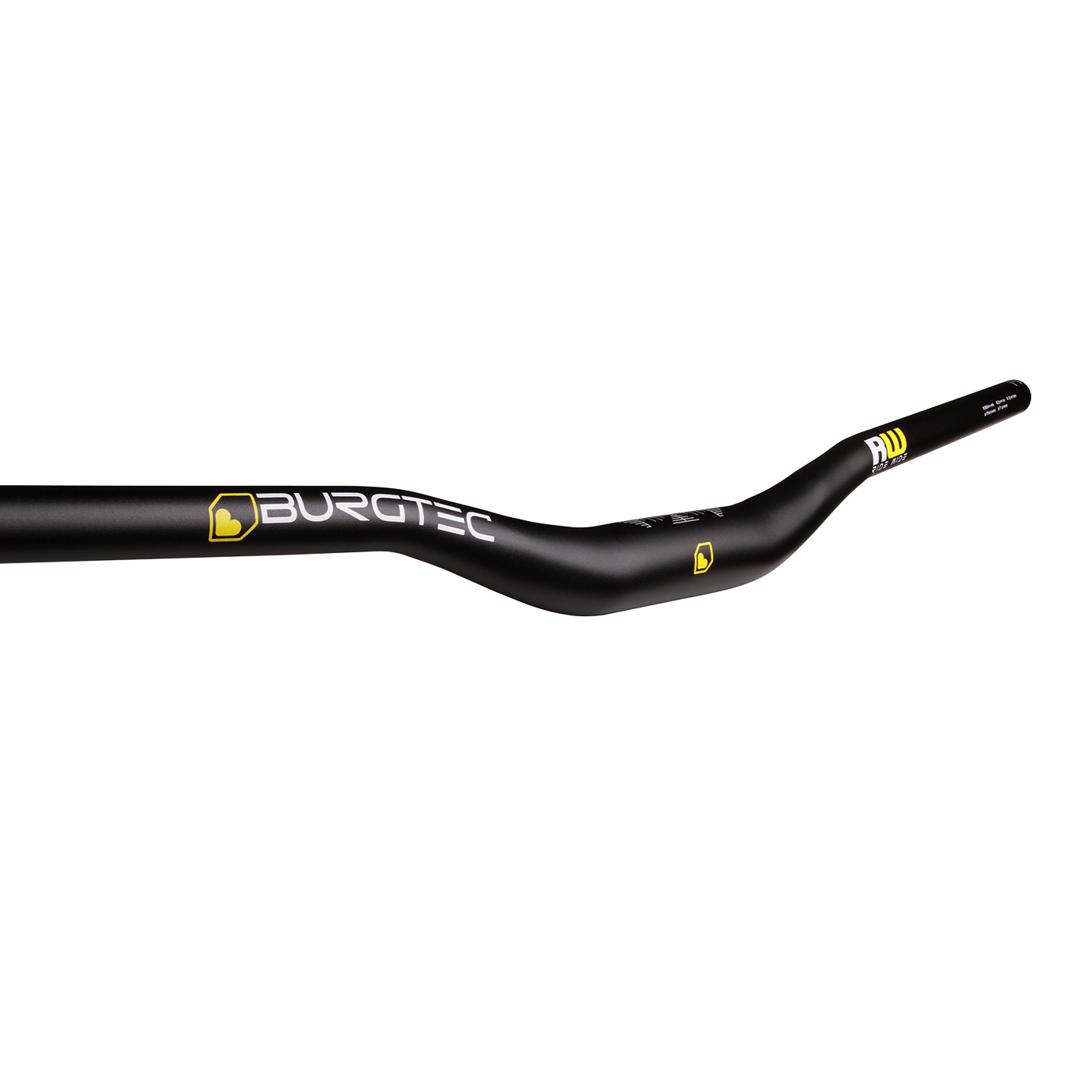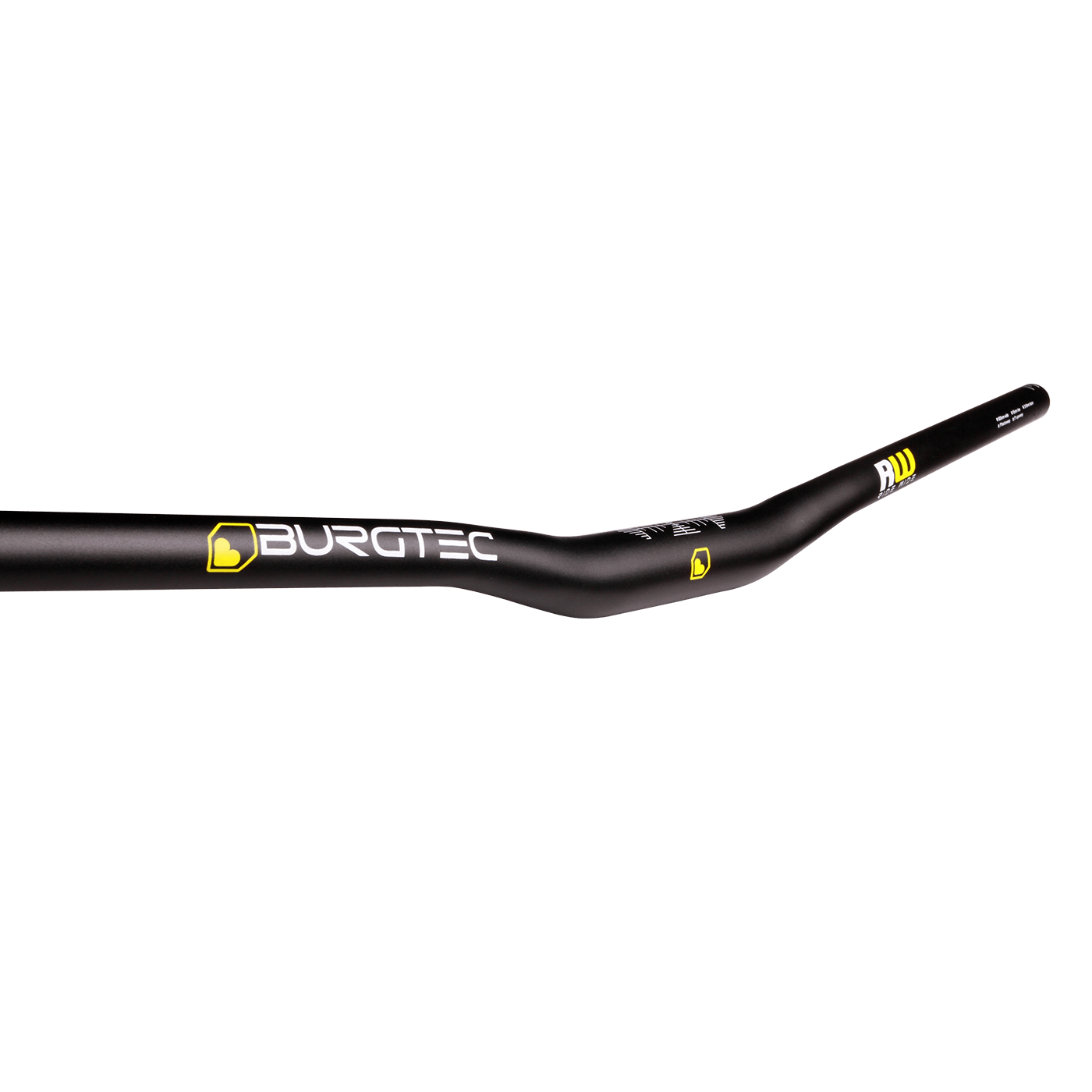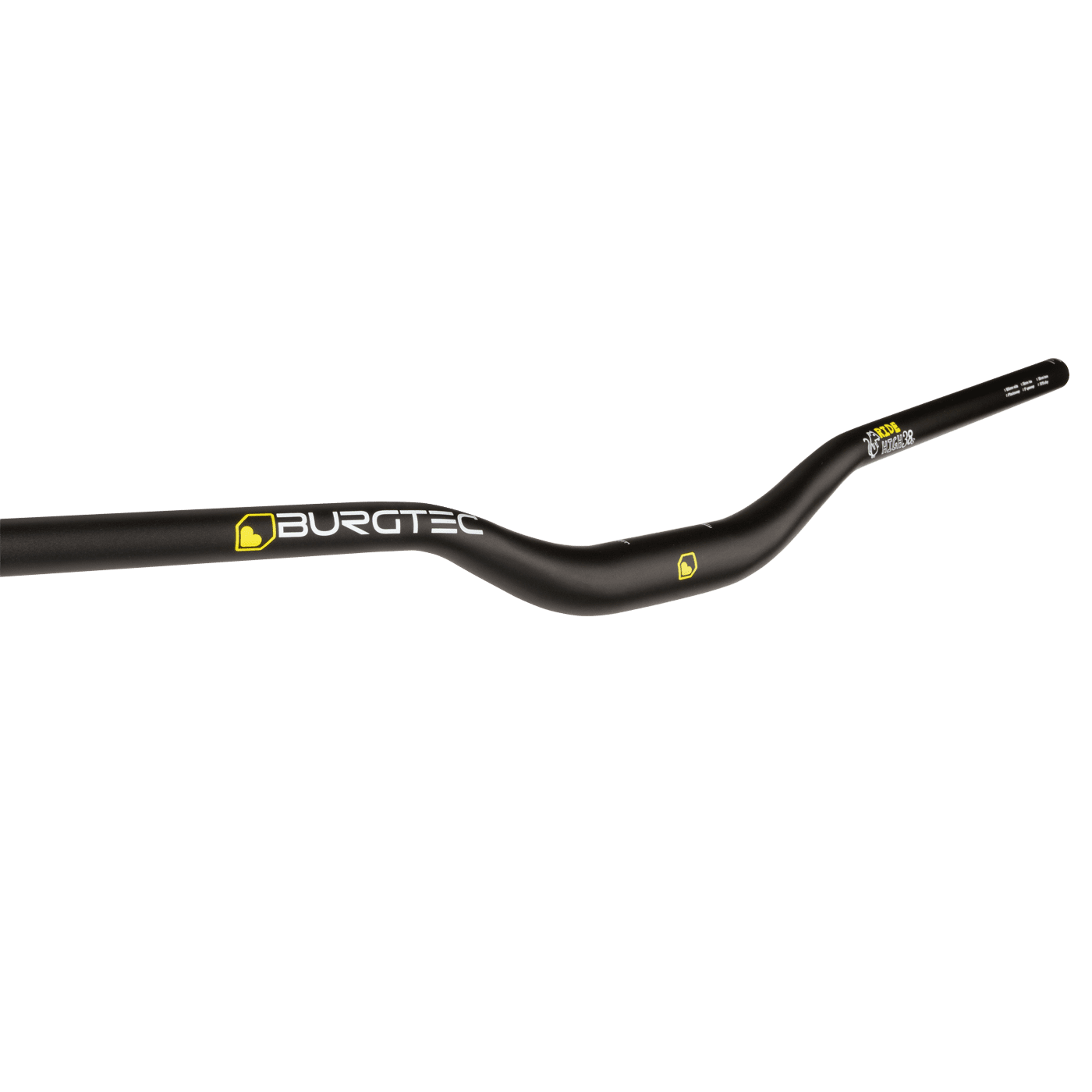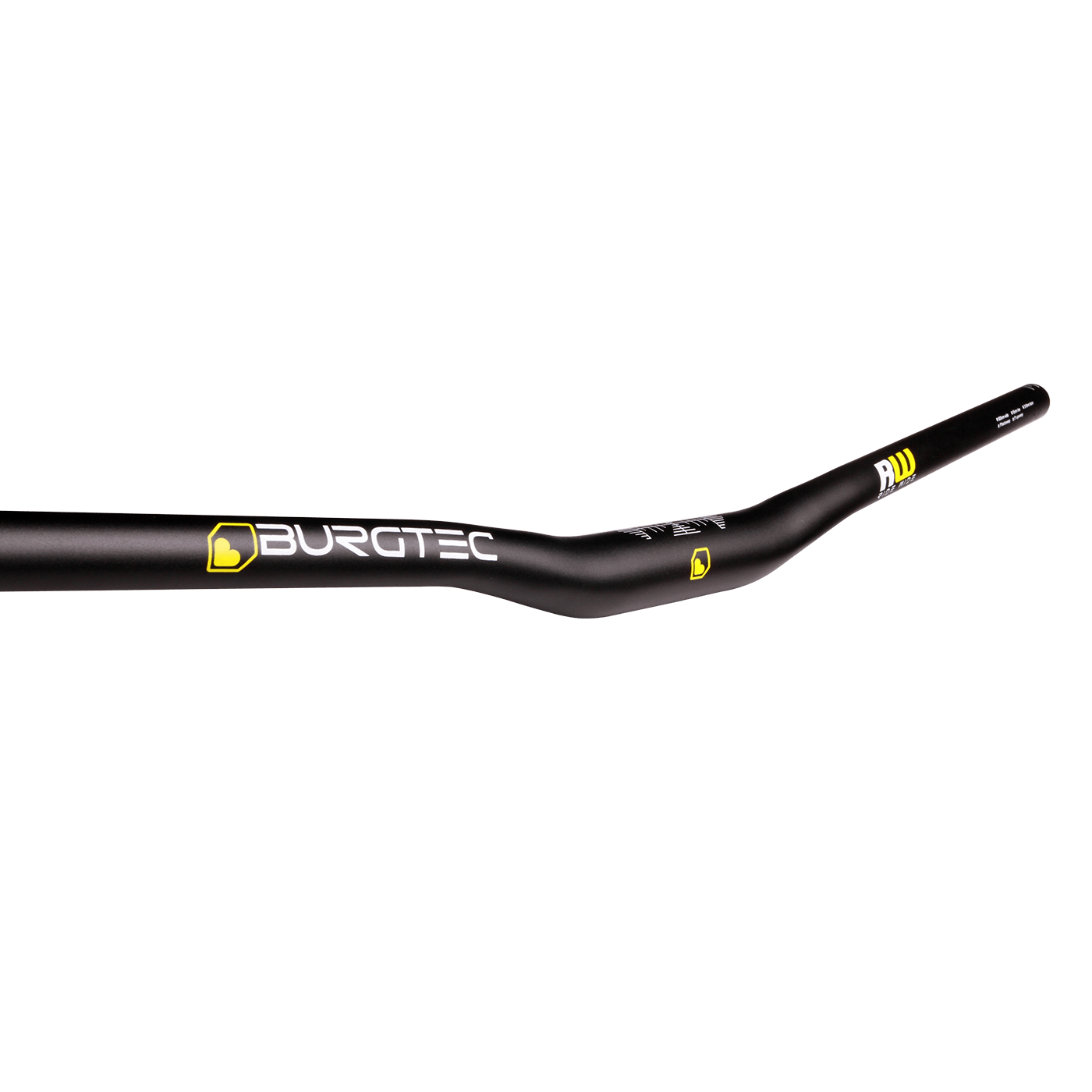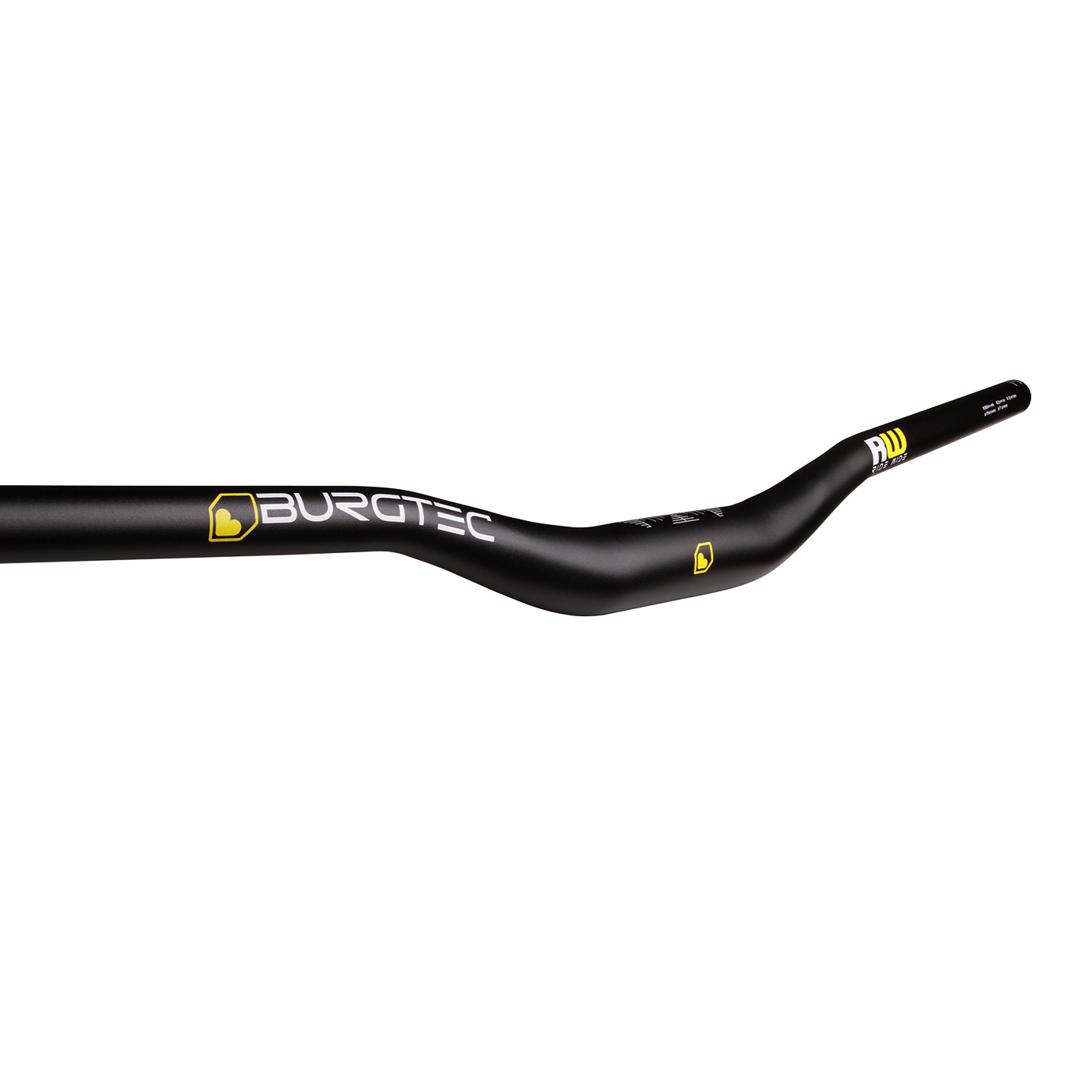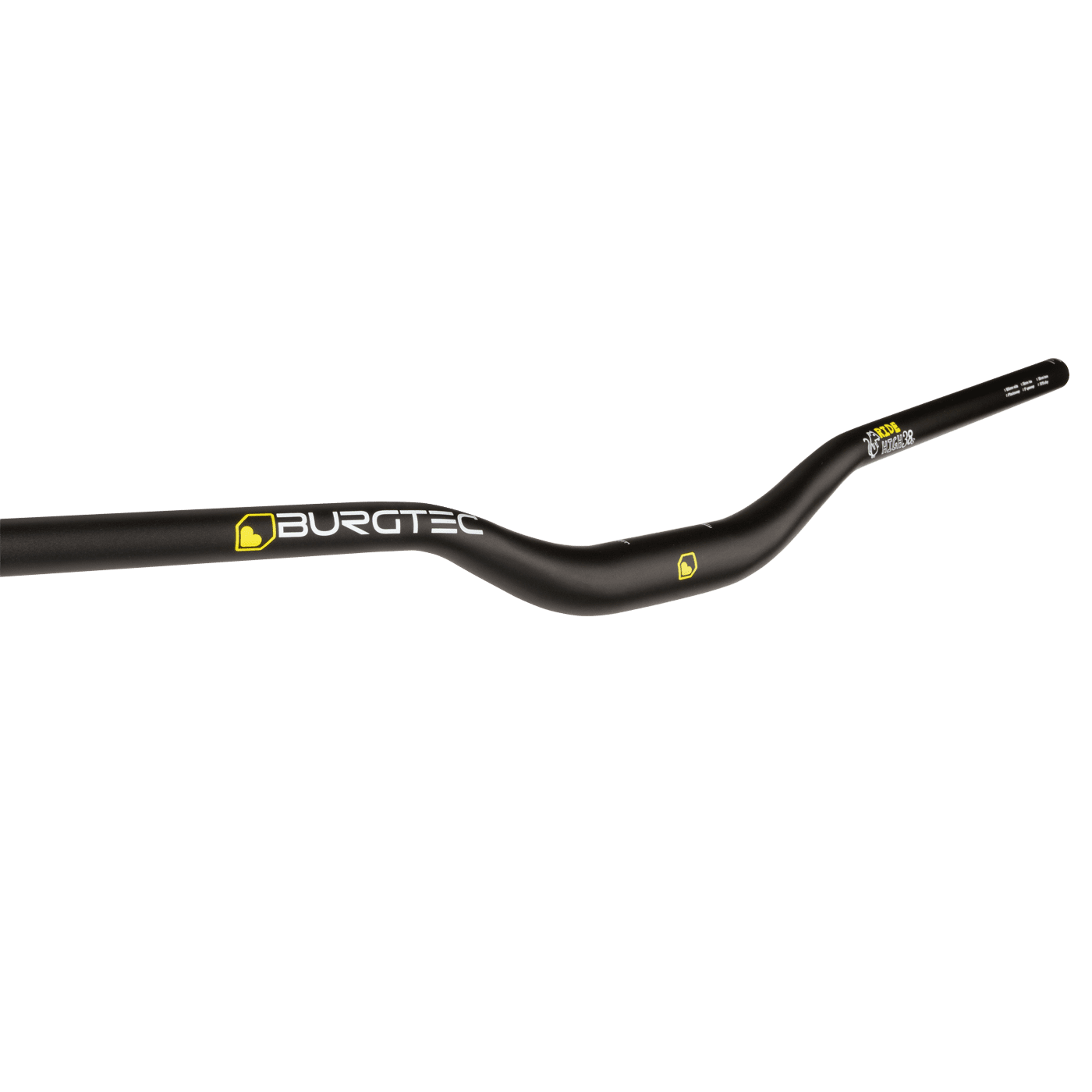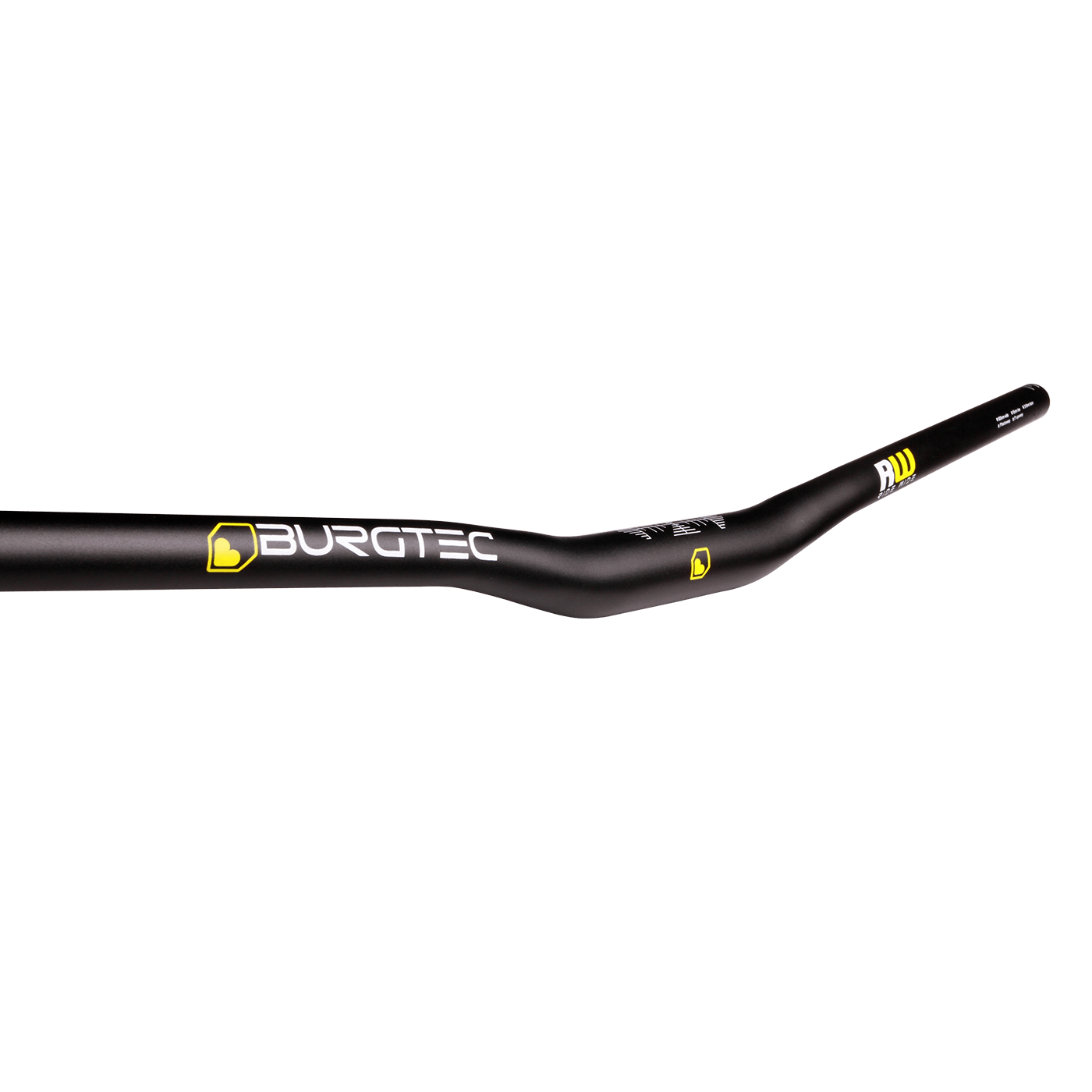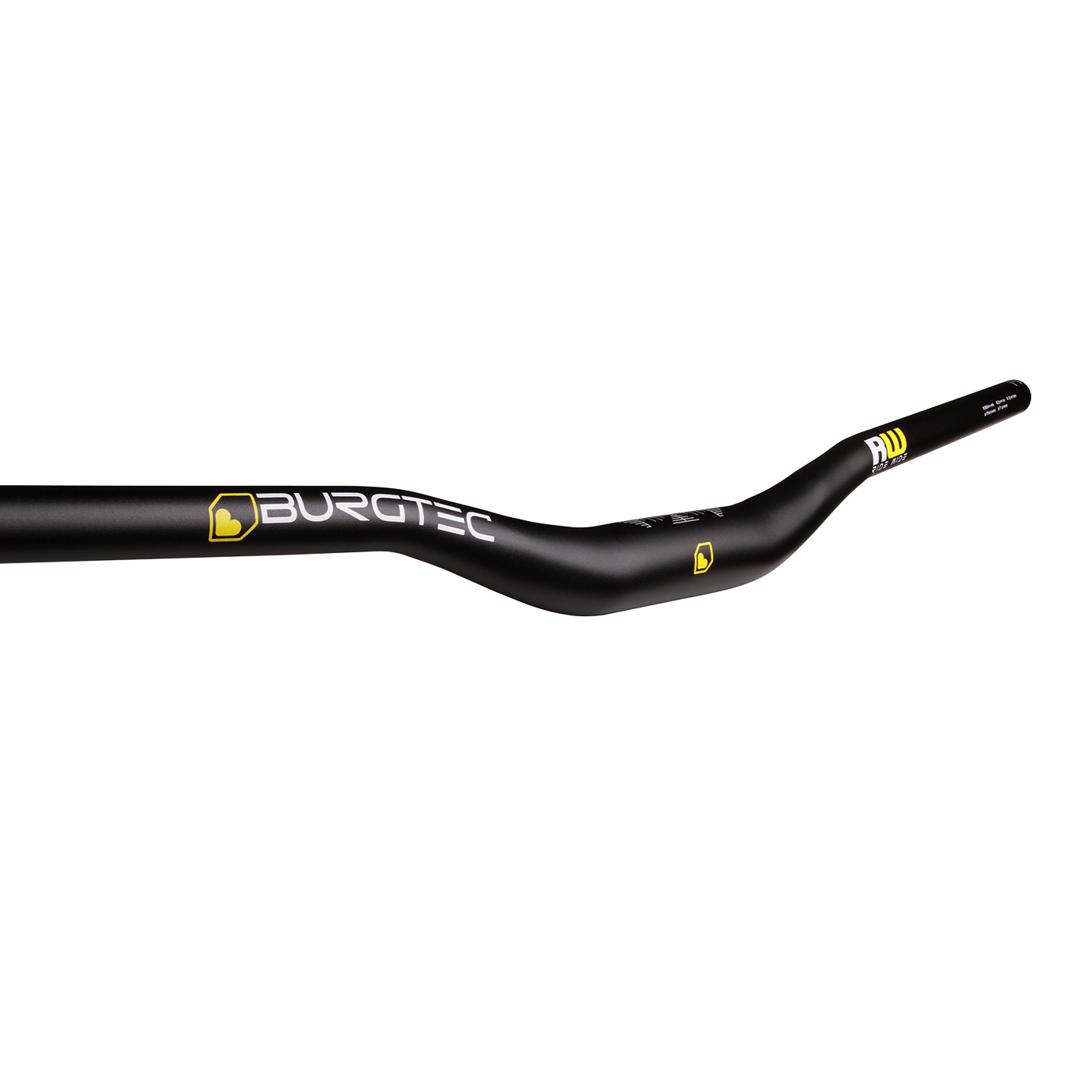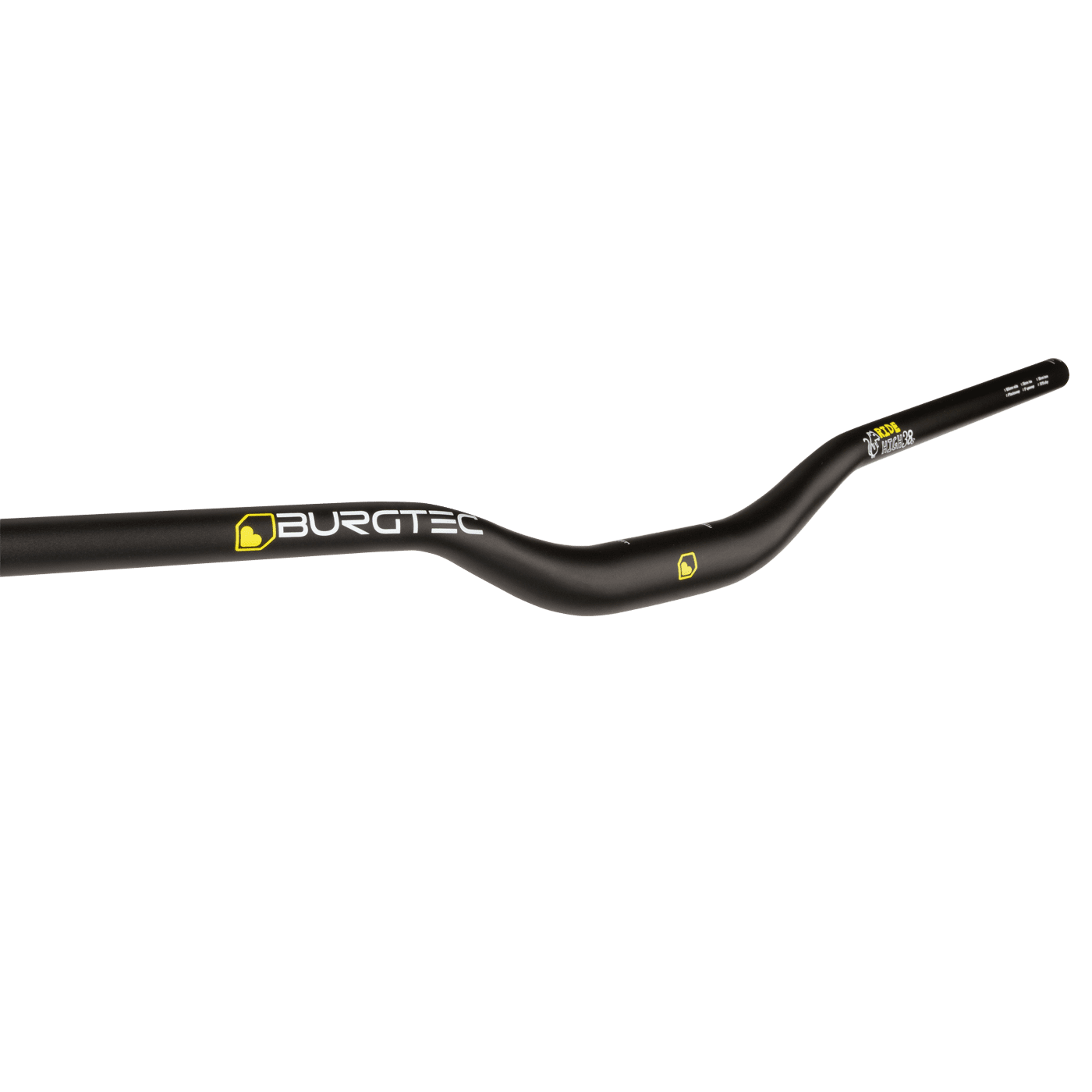 Ride Wide Alloy Enduro Handlebars
The Ride Wide Alloy Enduro Handlebars are the original and best wide bar.
It's the little difference's that make it one of the most comfortable mtb handlebars in its class. The backsweep and upsweep help the bar to the ultimate feel once tried always loved. As used by theSanta Cruz Syndicate  riders Greg Minnaar, Loris Vergier and Luca Shaw.
Finish your cockpit in style and add the bars to an Enduro Mk3 stem.
Dirt 100 2018 "HIT THE SPOT IN TERMS OF FIT AND FEEL"
Features
Colour: Black
800mm wide
Available in 35mm / 31.8mmm bar clamp
Available in 15mm / 30mm rise
9 degree backsweep
5 degree upsweep
Suggested cut down marks
Weight 300g
We also have a Josh Bryceland Bars with 38mm rise if you want to get really high.
Review
Here is what IMB magazine  had to say about our alloy enduro handlebars.
"With a 35mm clamp, the Ride Wide Alloy Enduro Handlebars are stiff and as such give a direct feel.
This kind of stiffness is ideal on a big burly bike with plenty of travel, but those on shorter travel bikes or hardtails may appreciate the thinner 31.8mm bars which are also available.
Strapped onto a long travel ebike, these definitely felt like the ideal bar and stem combo for such duties and hold a line through rough terrain was markedly easier with the Burgtec set up.
If you're planning on some wild riding, then this kind of stiff setup can pay dividends.
Big, burly mtb handlebars and stem for those who need absolute confidence and precision.
The classic back sweep will appeal to many riders and is very comfortable, with options to keep most happy. This package easily adds some style, performance and engineering class to any bike."