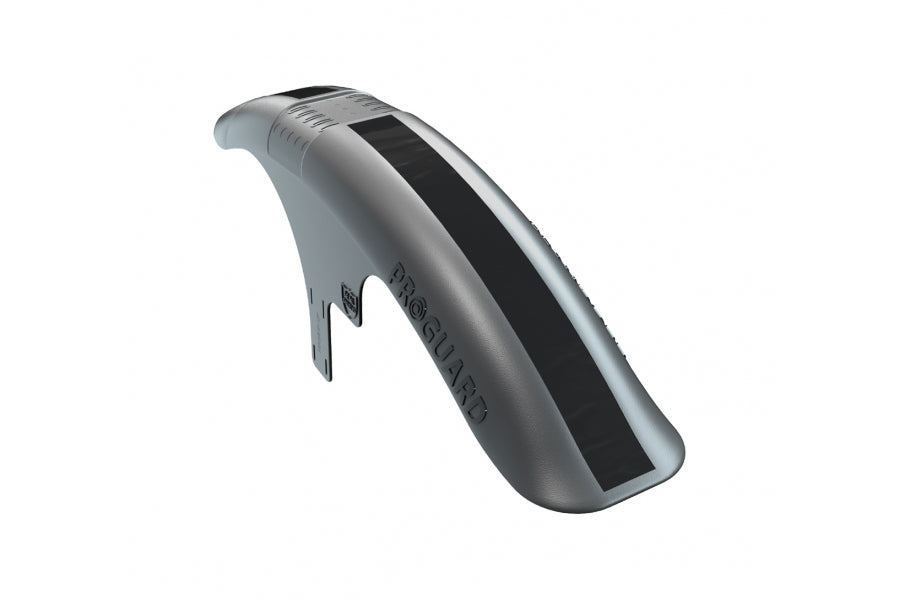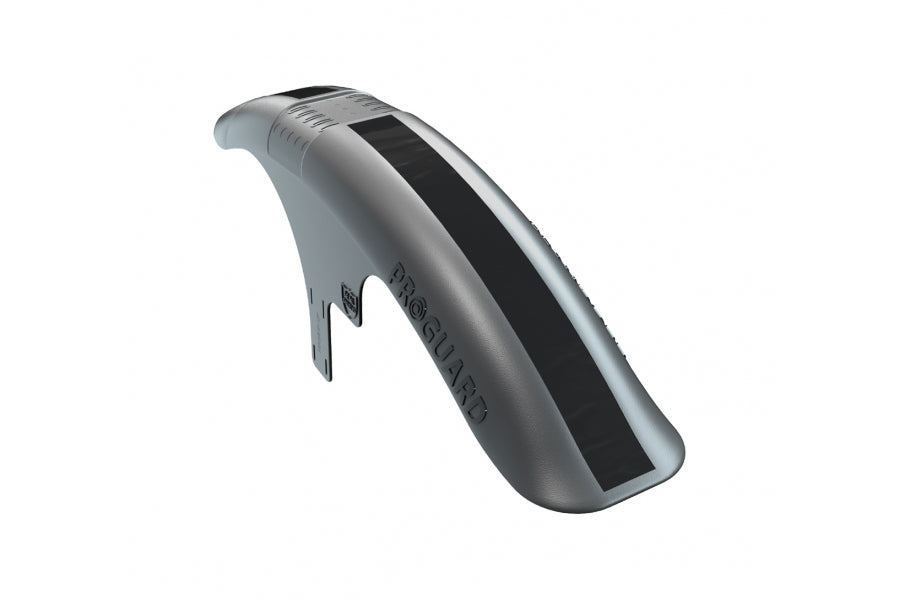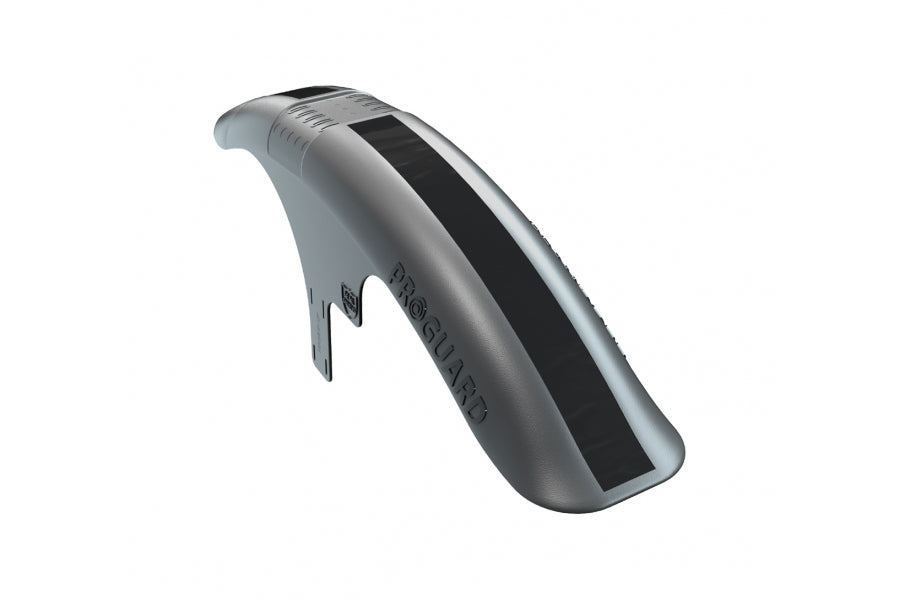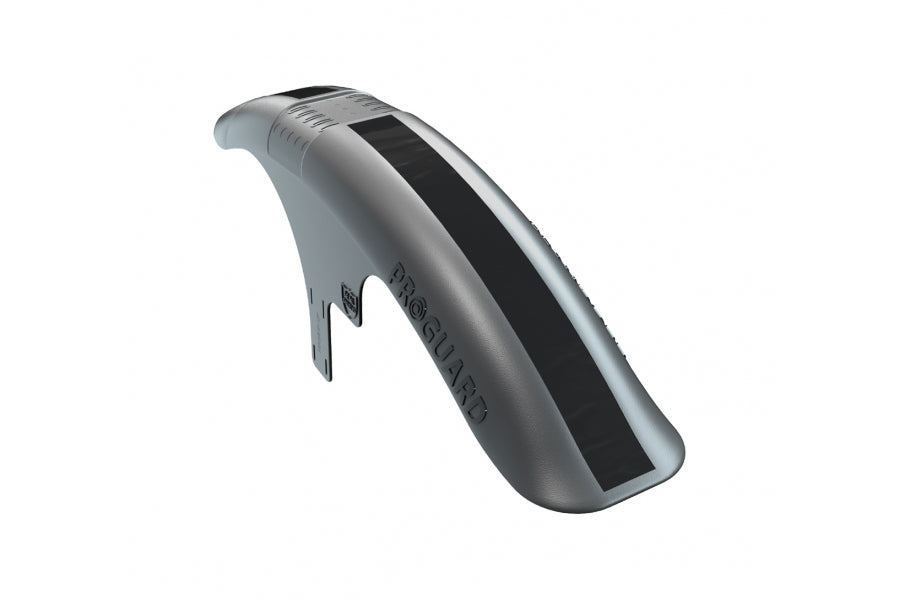 RRP ProGuard V2 MAX Protection Front Mudguard
Unmatched protection from mud and spray. The perfect guard for enduro or downhill racers and essential for weekend warriors seeking the very best protection. ProGuard maximises tyre
clearance and reduces mud clogging unlike other mudguards of this style.
3 sizes:
Mini: Ideal for good all-year-round good protection that's more discreet
Standard: Superb coverage and protection
Max: 21mm longer than the standard at the front and 68mm longer at the
rear. Offers the very best levels of protection
 Specification
Longer front minimises high speed spray
Fork brace indent allows for greater tyre clearance

Slots and holes for easy installation with cable ties (included) or velcro straps (sold separately)

Rear flick offers even more protection especially whilst cornering
Seal protection increased with our acclaimed Seal Shield design
Compatible with 26", 27.5" and 29" forks (reverse arch not compatible) with tyres up to 3"
Made with RRP's unique polypropylene mix which gives great flexibility, durability and strength
Matte textured finish with gloss highlights, plus sticker recess for easy fit and sticker protection
Designed, manufactured and packed in the UK
Mini: 100g, Standard: 119g, Max: 133g.