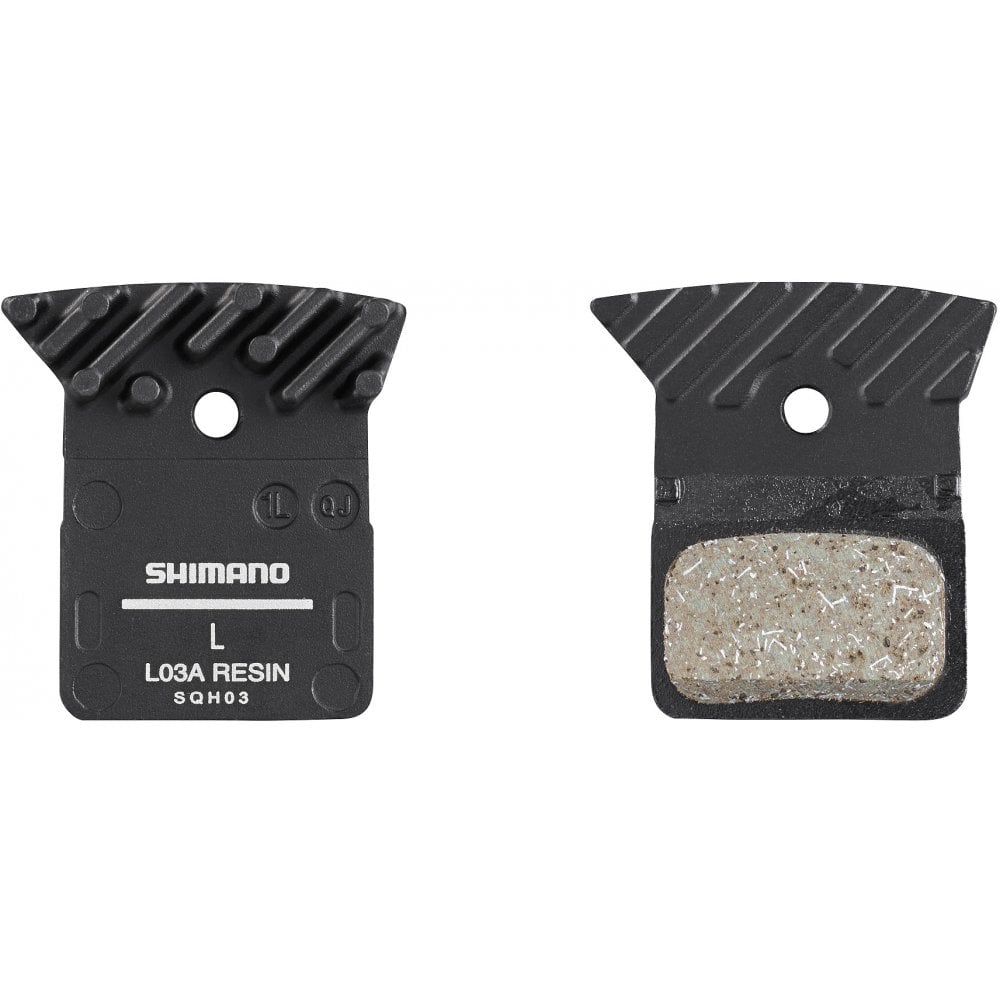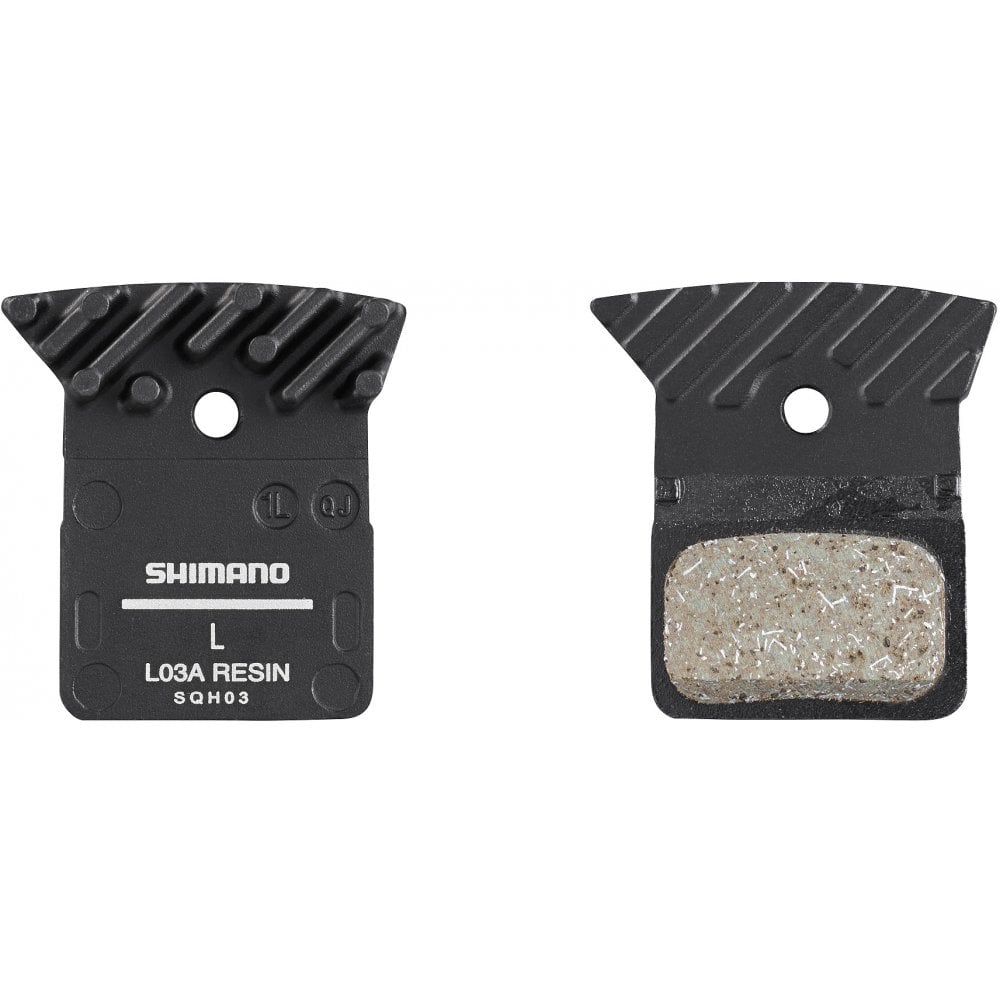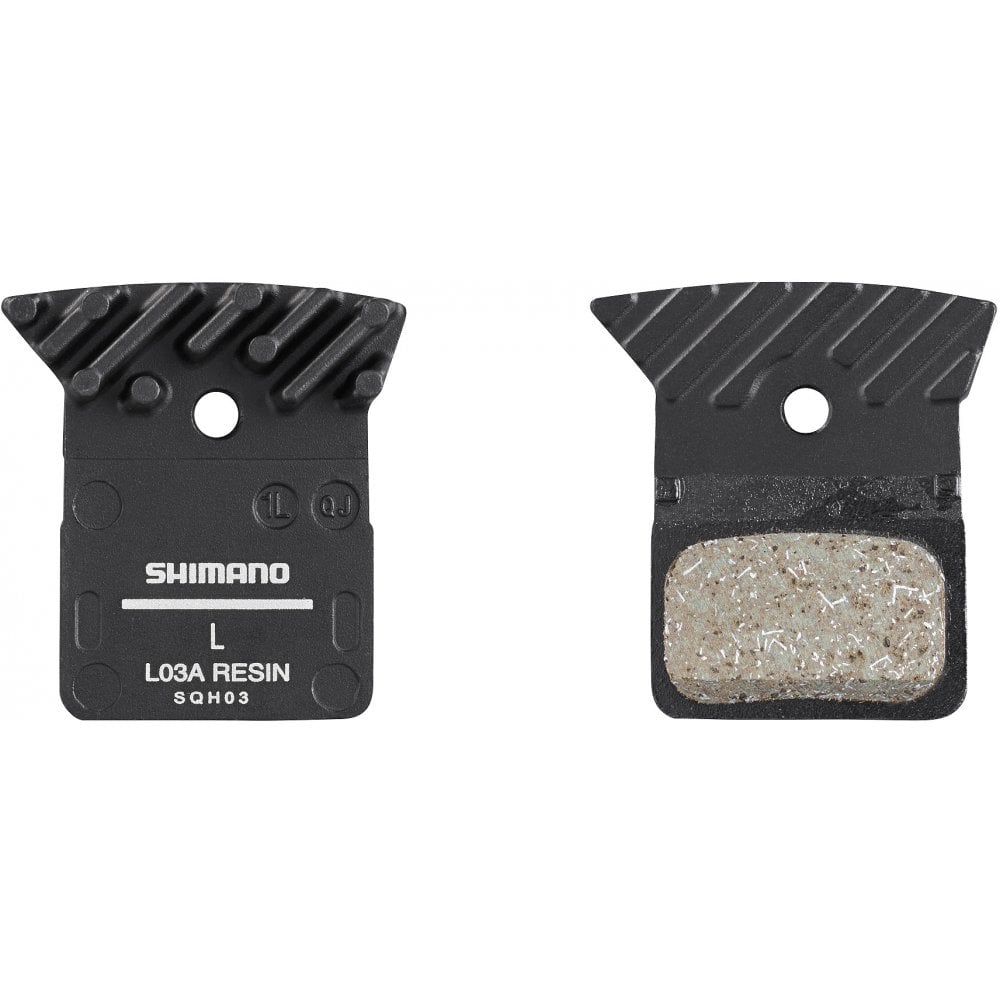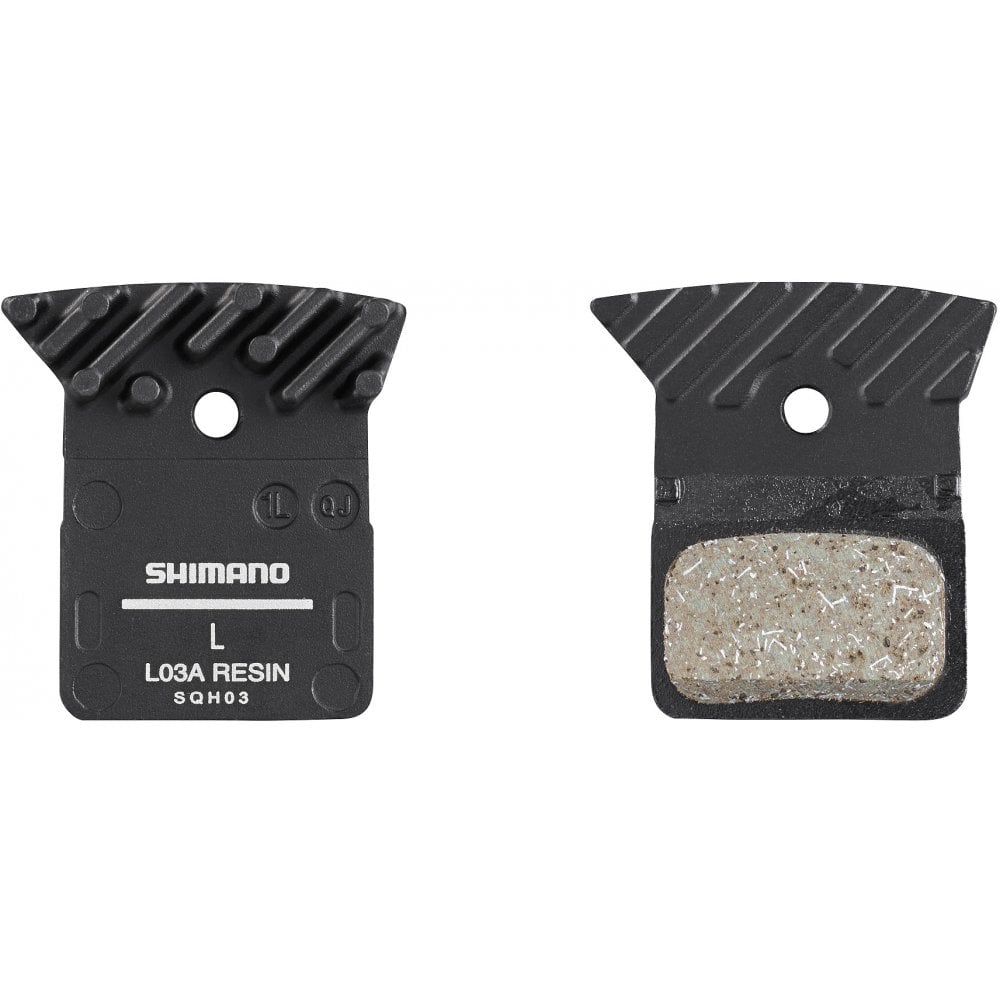 Shimano L05A (L03A) Disc Brake Pads - Alloy Backed With Cooling Fins - Resin
Pair of genuine Shimano replacement pads, resin braking compound with alloy and steel back plate using Ice-Technologies heat radiation cooling fins. 

Fits - BR-R9170, BR-R8070, BR-R7070, BR-RS805, BR-RS505, BR-RS405, BR-RS305, BR-U5000. 
Equal to L03A (Previous generation)  pads.