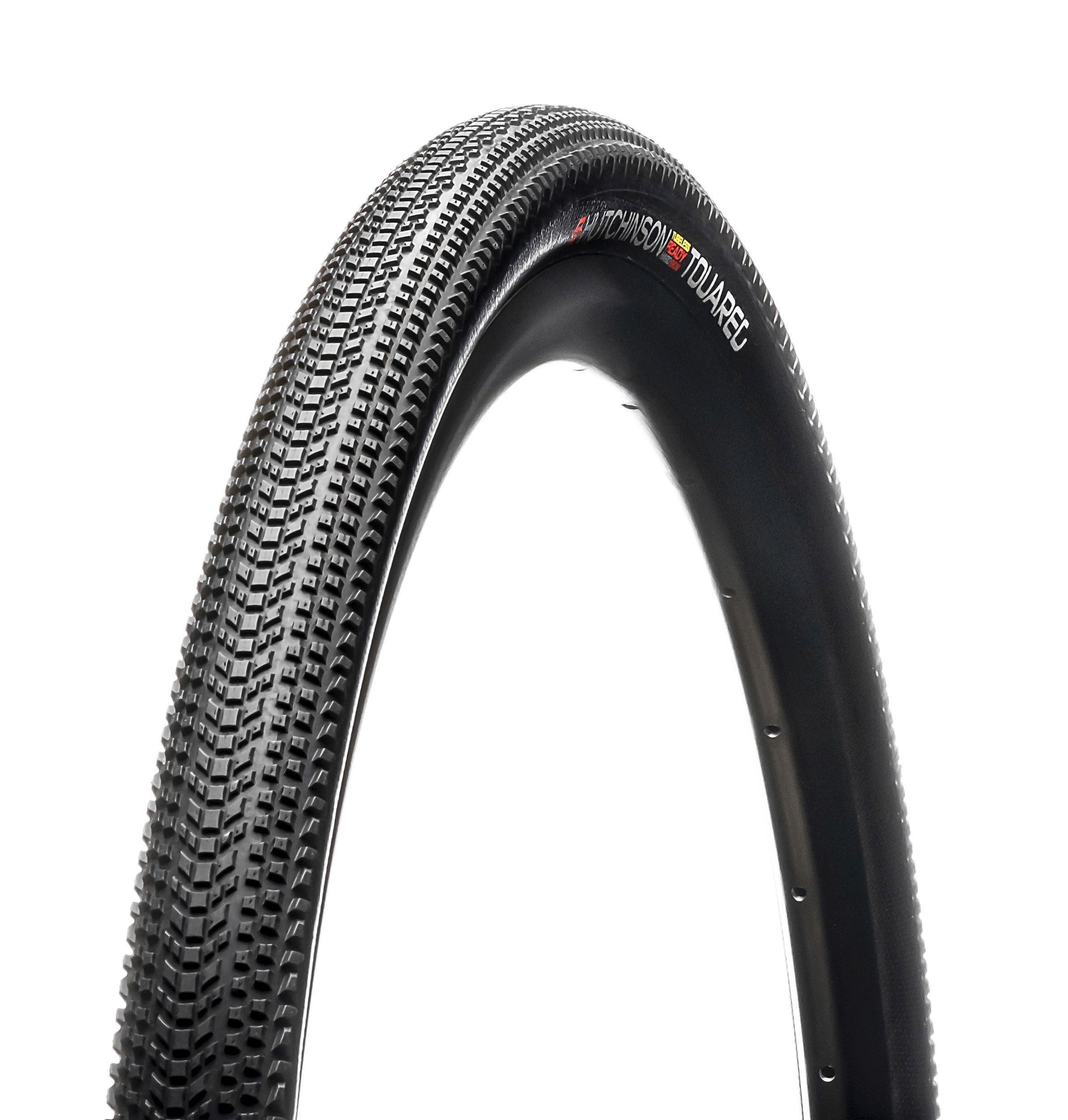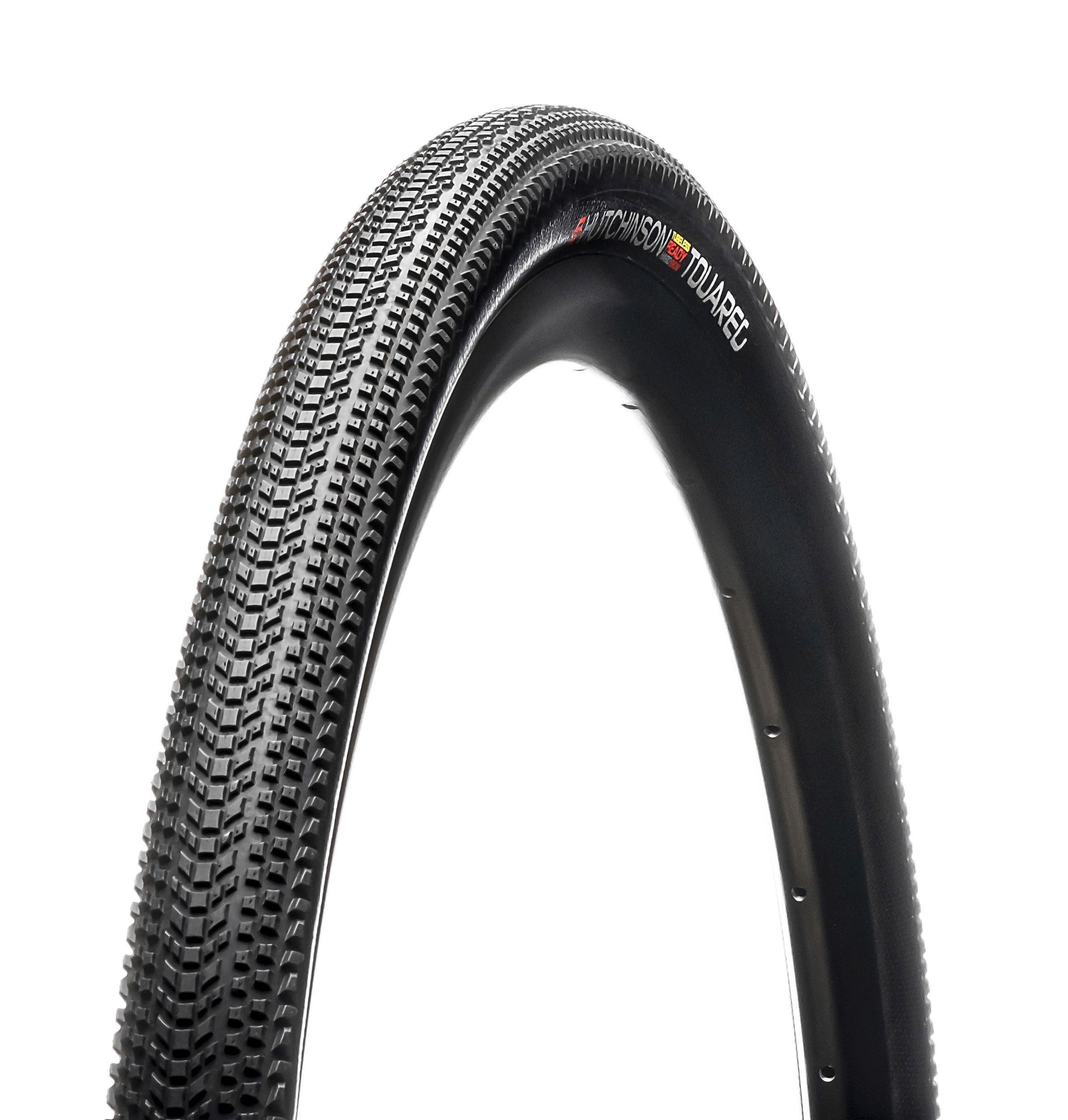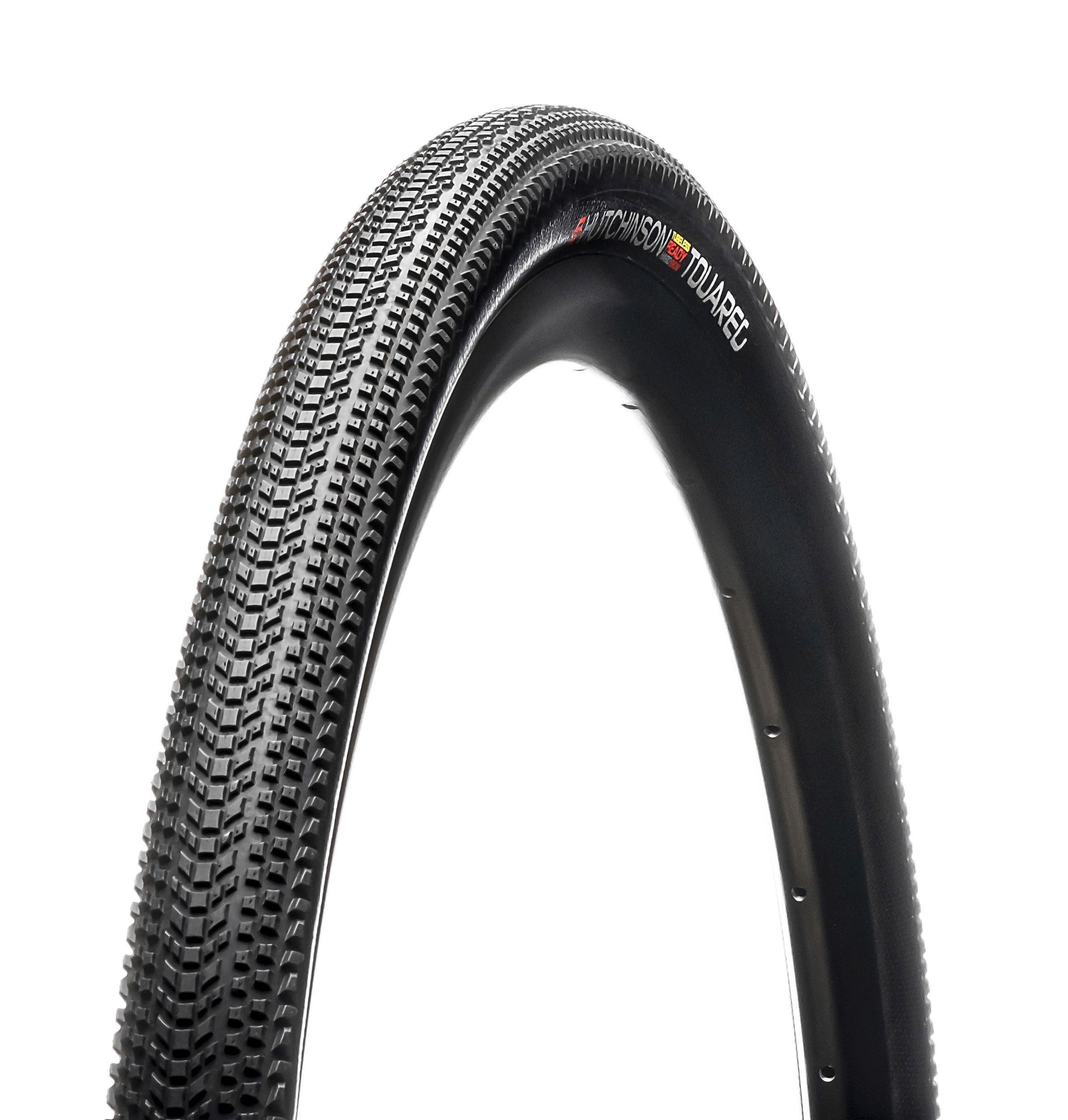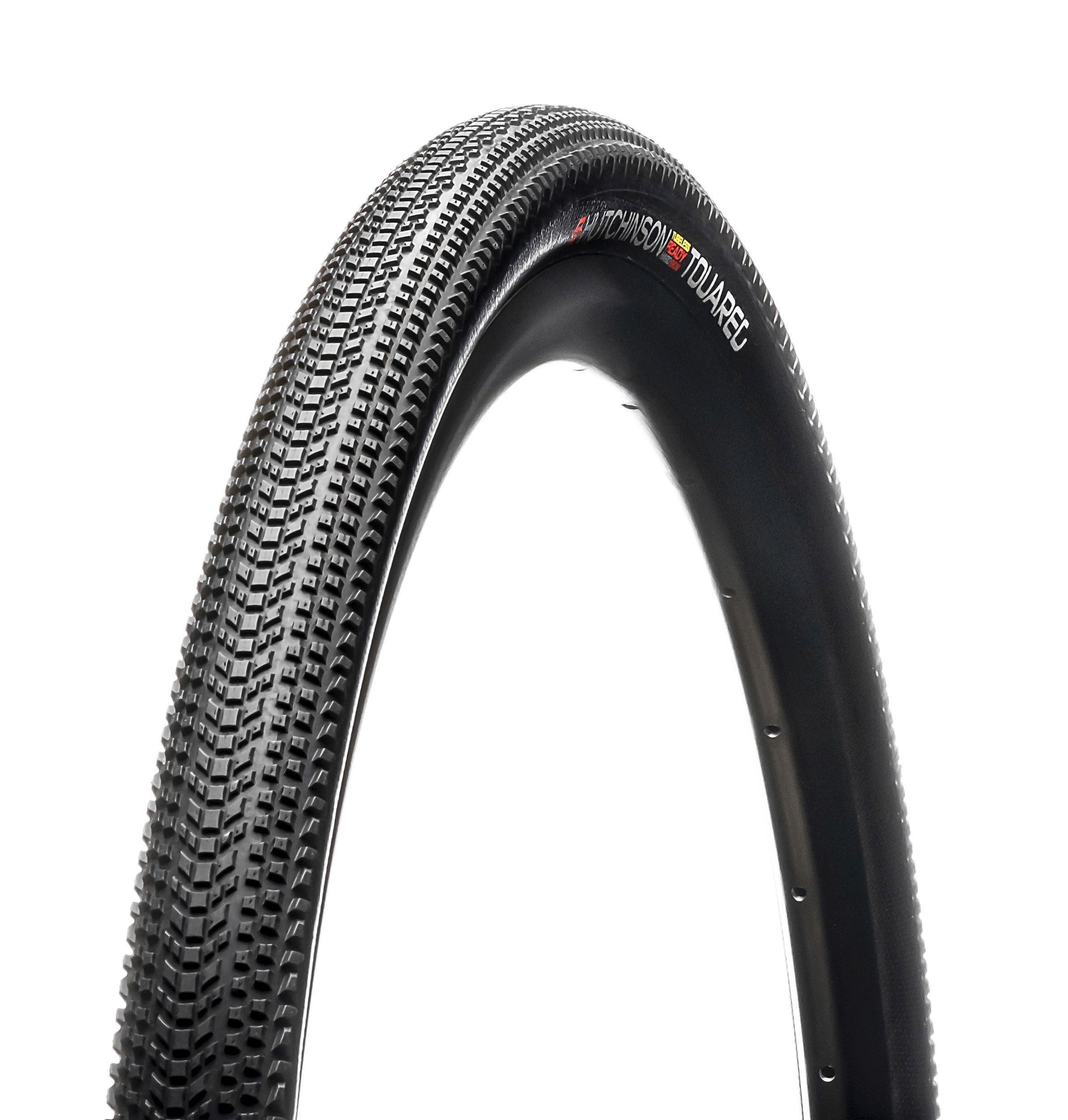 Touareg FR Gravel Tyre | Black
The Touareg beats the Hutchinson Overide when it comes to riding over rougher terrain. The Touareg's studs are more pronounced, bulkier, and spread over a wider cross-section. This guarantees protection and grip even on the most rugged terrain.
The Touareg is designed to make the most of every moment off the beaten track while maintaining excellent performance on the road-for an extreme outing in terms of feeling and comfort.

Why Touareg?
Its versatile tread ensures safe riding on uneven roads while maintaining necessary performance on asphalt sections.
Its high side studs provide grip on the wettest corners.
127 TPI construction combined with hardkskin mountain bike technology, bead-to-bead reinforcement under the tread.
2 x 700 cross-sections that will delight users looking for performance as well as those looking for comfort.
Usage ranging from gravel to bike-packing.
Features
Colour: Black
Tubeless Ready (TR), fits tubeless rims with no inner tube and also standard rims with inner tube.
Bead: Folding
Hardskin (HS), textile grid reinforcement.
Bi-compound
Video