Maxxis Minion DHF 27.5 x 2.50WT 20 Years Of Shred
The Maxxis Minion DHF WT 3C Maxx Terra EXO TR Folding Tyre celebrates 20 years of the Minion! Over the last two decades, the Minion has been ridden by the biggest names in mountain biking and has claimed more wins and podiums than we can count.

To mark this milestone, Maxxis is offering the Minion DHF with throwback graphics. The Minion DHF is the standard by which all other aggressive mountain tyres are measured. The DHF incorporates ramped knobs for low rolling resistance and channel-cut knobs to increase gripping edges, giving straight-line control and precise cornering 
Looking for 29" version? its Here
Features 
The standard by which all tires are judged!
Best for: Loose, Loose/Hard, Medium, Wet
Cornering Control: 1 2

 

3

 

4
Rolling Efficiency: 1 2 3

 

4
Compound: 3C MaxxTerra Compound Technology
Breaker: EXO Puncture Protection
Max PSI: 60
Bead Type: Folding
Specification 
TPI: 60
Weight: 1015g

Colour: Black

Wheel Diameter: 27.5" inches
3C MaxxTerra

An intermediate compound configuration that's used in select mountain tyres. 3C MaxxTerra is softer and offers more traction than 3C MaxxSpeed, yet provides better treadwear and less rolling resistance than MaxxGrip.
Exo
An extremely cut-resistant and abrasion-resistant material was added to the sidewalls of select mountain tires. This densely woven fabric is also lightweight and highly flexible, ensuring that the performance of the tyre remains unaffected. Choose EXO Protection for exceptionally rocky, treacherous trails where the chance of sidewall cuts and abrasions is high.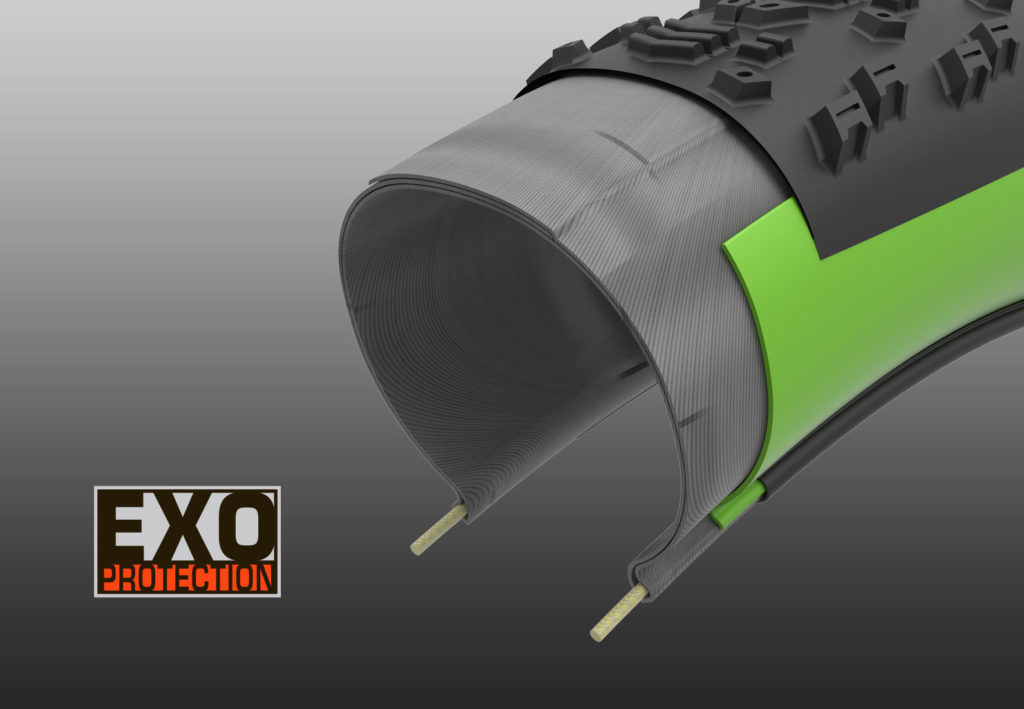 Wide Trail
Wide Trail (WT) construction optimizes the tyre's tread layout and profile on today's modern, wider rims. Traditional tyres are designed around older, narrower rims and can create an overly square tyre profile, leading to less than optimal performance. WT tires are optimized for a 35mm inner rim width but are proven to work over a range from 30-35mm inner rim widths, depending on the rider's preference.
Tubeless Ready
Tubeless tyres provide the rider with many benefits: the ability to run lower air pressures, which improves traction; lower rolling resistance when compared to a tube-type tyre; and less chance of flatting since there is no tube. Liquid sealants should only be used in the following types of tires: Tubeless Road, Tubular, and Tubeless Ready. The use of liquid sealants in any other Maxxis tyre will void the warranty.