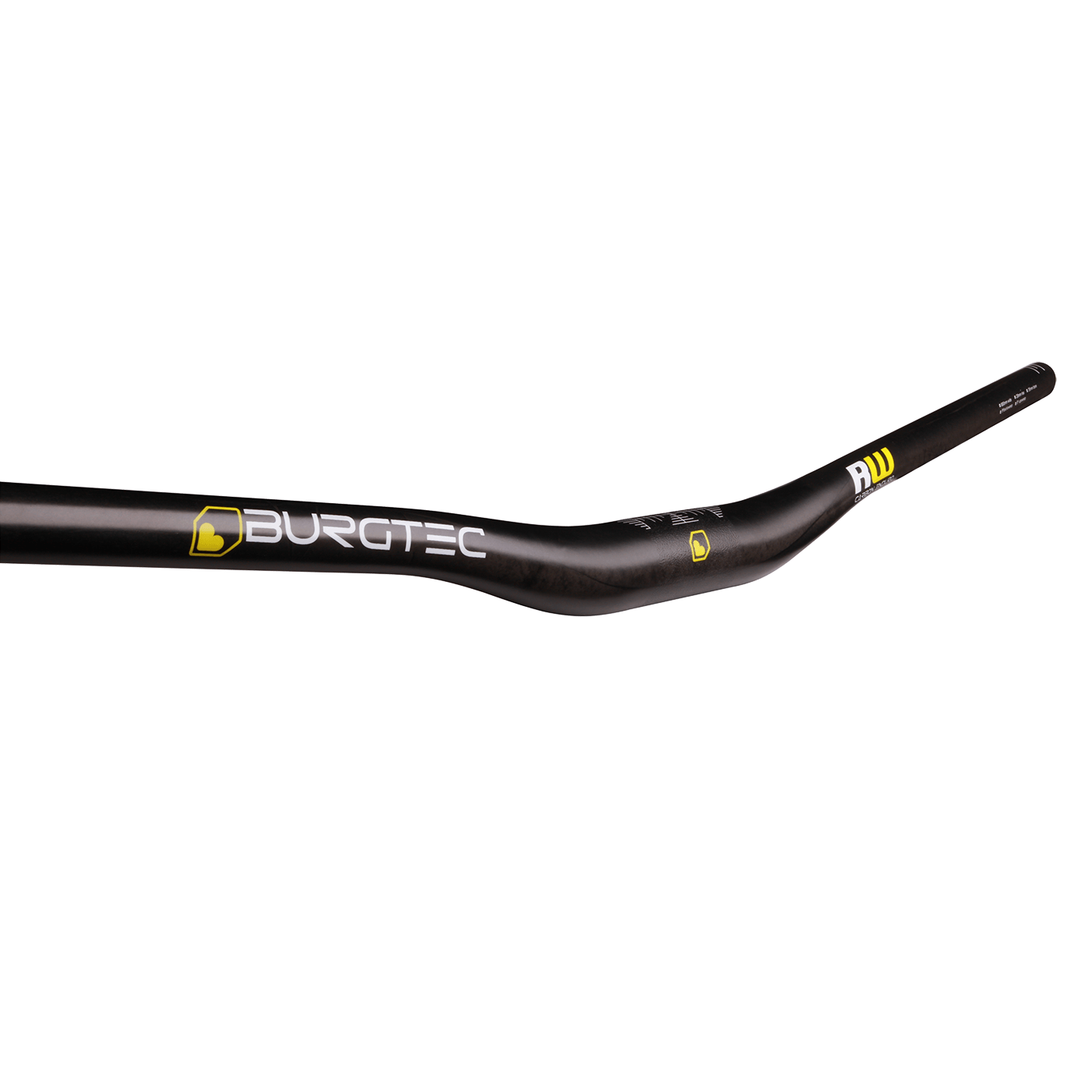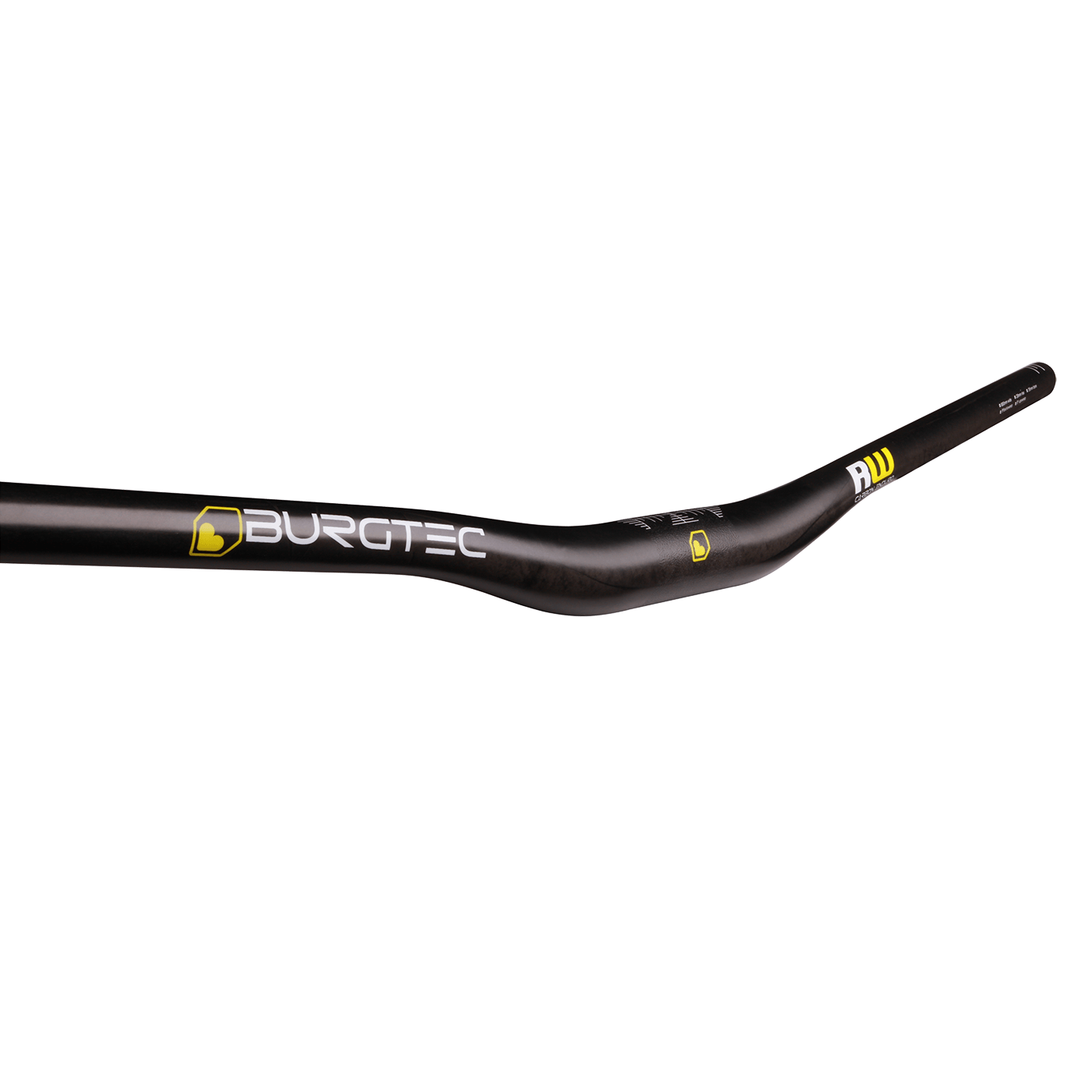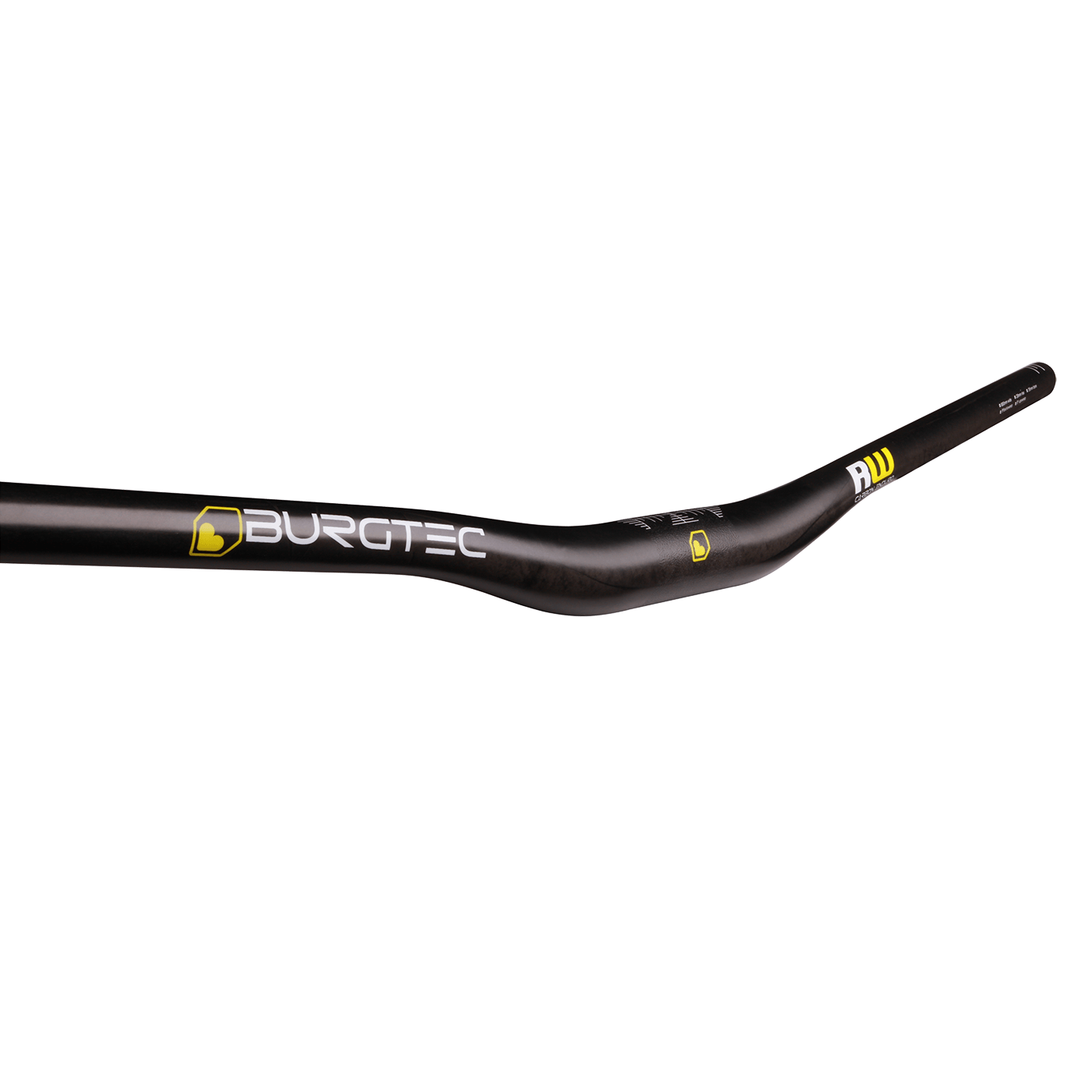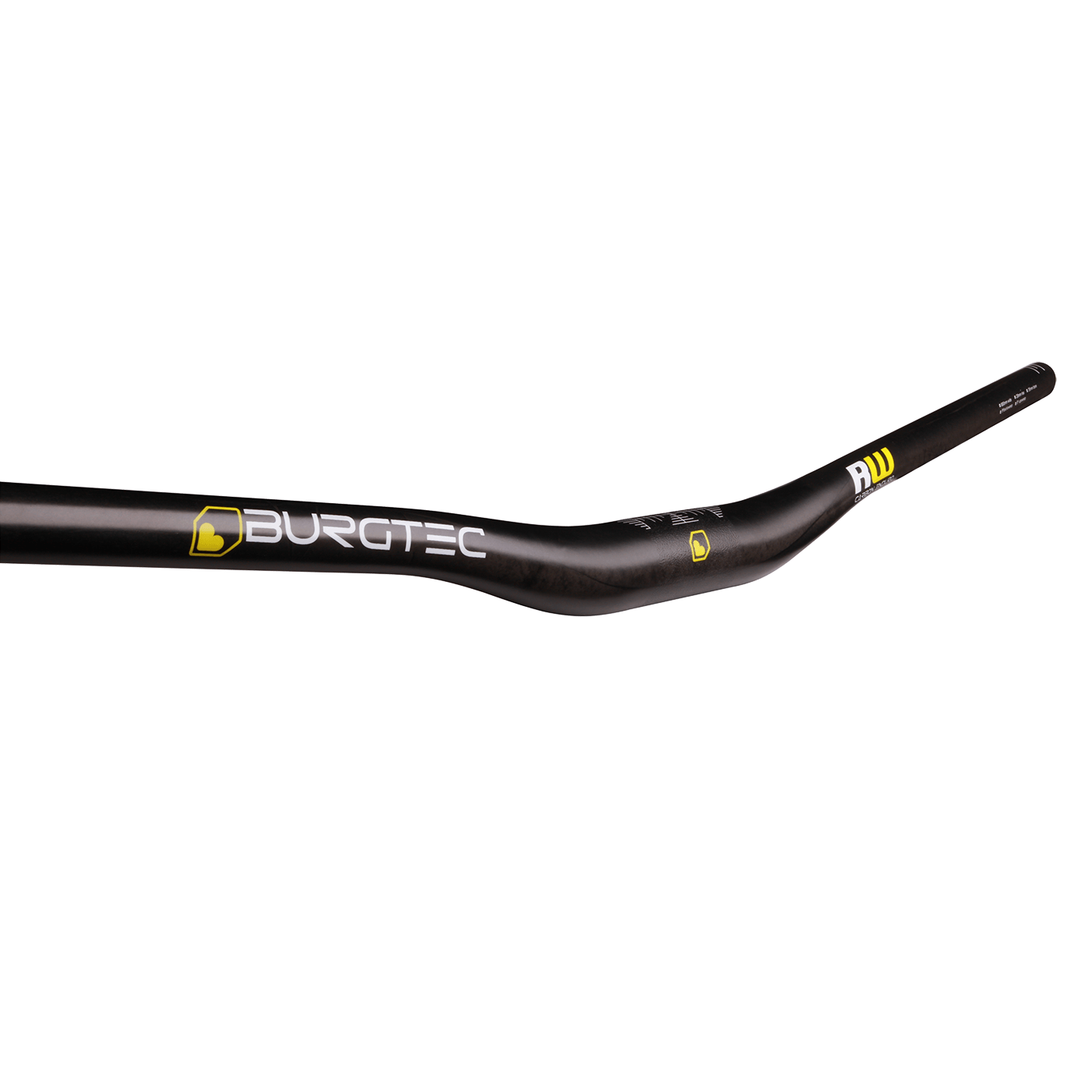 Ride Wide Carbon Enduro Handlebars
Burgtec Ride Wide Carbon Enduro Handlebars. Unmatched comfort and unquestionably superior vibration dampening properties.
Our MTB handlebars are made out of unidirectional Carbon fibre. They feature a 35mm bar clamp with 20mm rise, 9 degrees backsweep and 5 degrees upsweep.
How wide?
Featuring a width of 800mm means that these Carbon Enduro Handlebars offer huge control. Perfect for those who feel comfortable with a grip as spread out as possible. What's more it's simple enough to cut down the bars to your personal liking. Suggested cut down marks and bolt torque for grips, levers and stem are imprinted underneath the grip clamping area.
Together with the 35mm Enduro MK3 stem, the Ride Wide Carbon Enduro Handlebars can translate every move and weight shift directly onto the trail.
Without a doubt, the Burgtec Ride Wide Carbon Enduro Handlebars are built to take some beating.
Features
Uni-Directional Carbon
800mm Wide
35mm Bar Clamp
30mm Rise
9º Backsweep
5º Upsweep
258g
Built to take some beating
Here is what Pinkbike had to say about our handlebars.
"While it will always come down to personal choice how wide you want to space out your hands on your handlebar, Burgtec's 800mm wide enduro-specific Ride Wide Carbon Handlebars unquestionably offer a no-nonsense setup that gives you the option of going that route.
With a 35mm diameter and a balanced strength-to-weight ratio that is designed to not compromise its durability. The Ride Wide Carbon Enduro Bar is very stiff with only a limited amount of vibration damping capabilities, delivering very precise and direct steering.
Together with the short Enduro MK3 Stem, it's a cockpit setup that undeniably allows you to go faster with confidence."