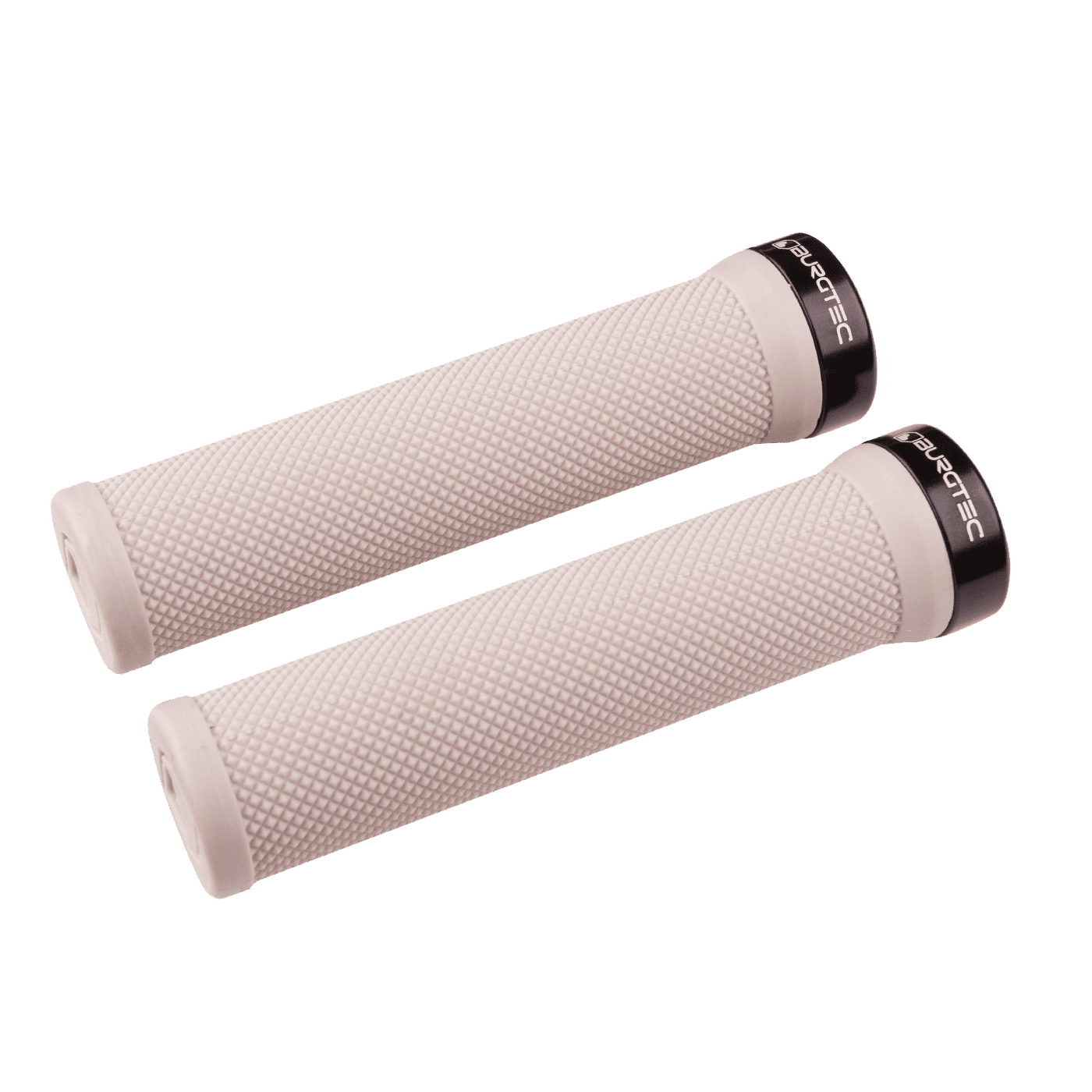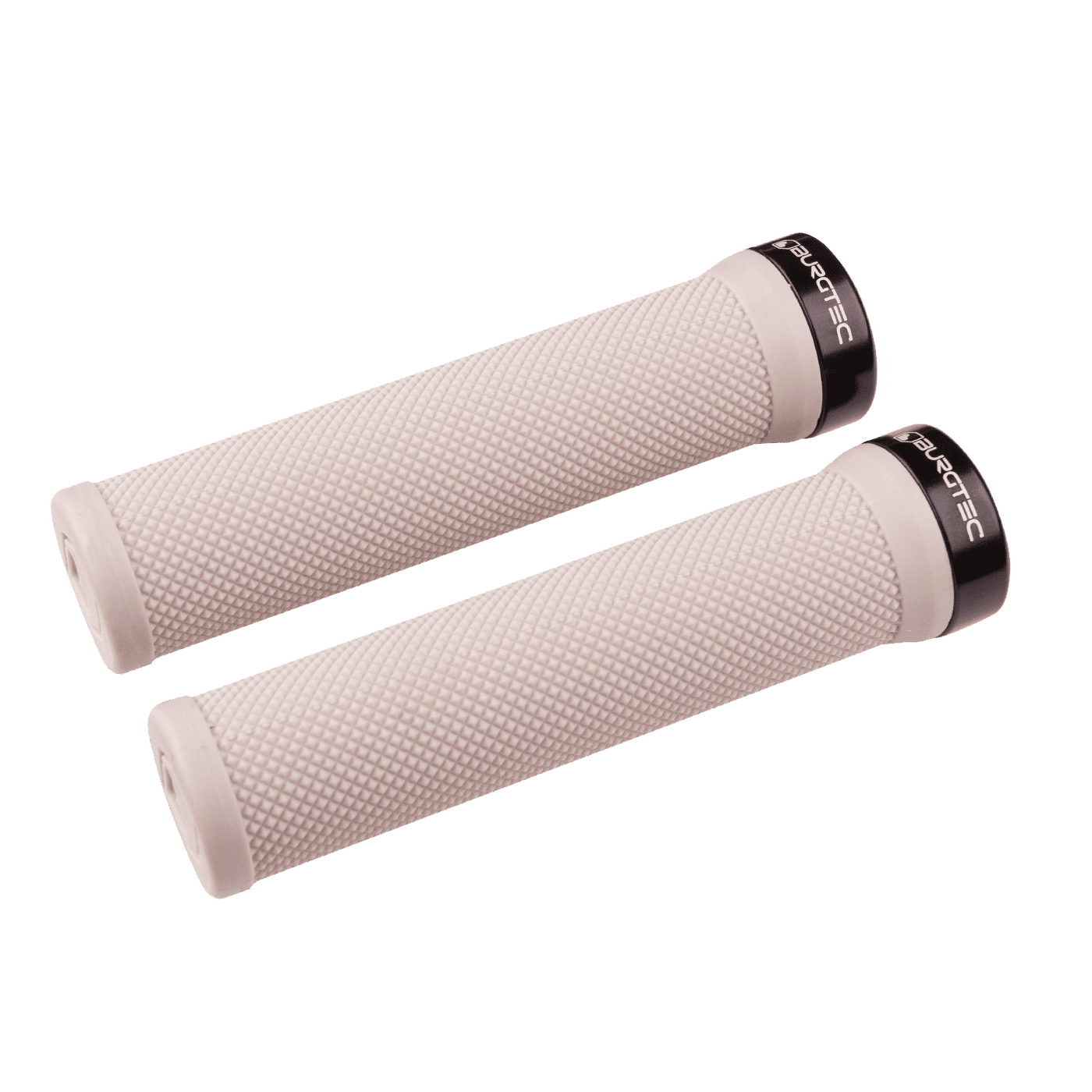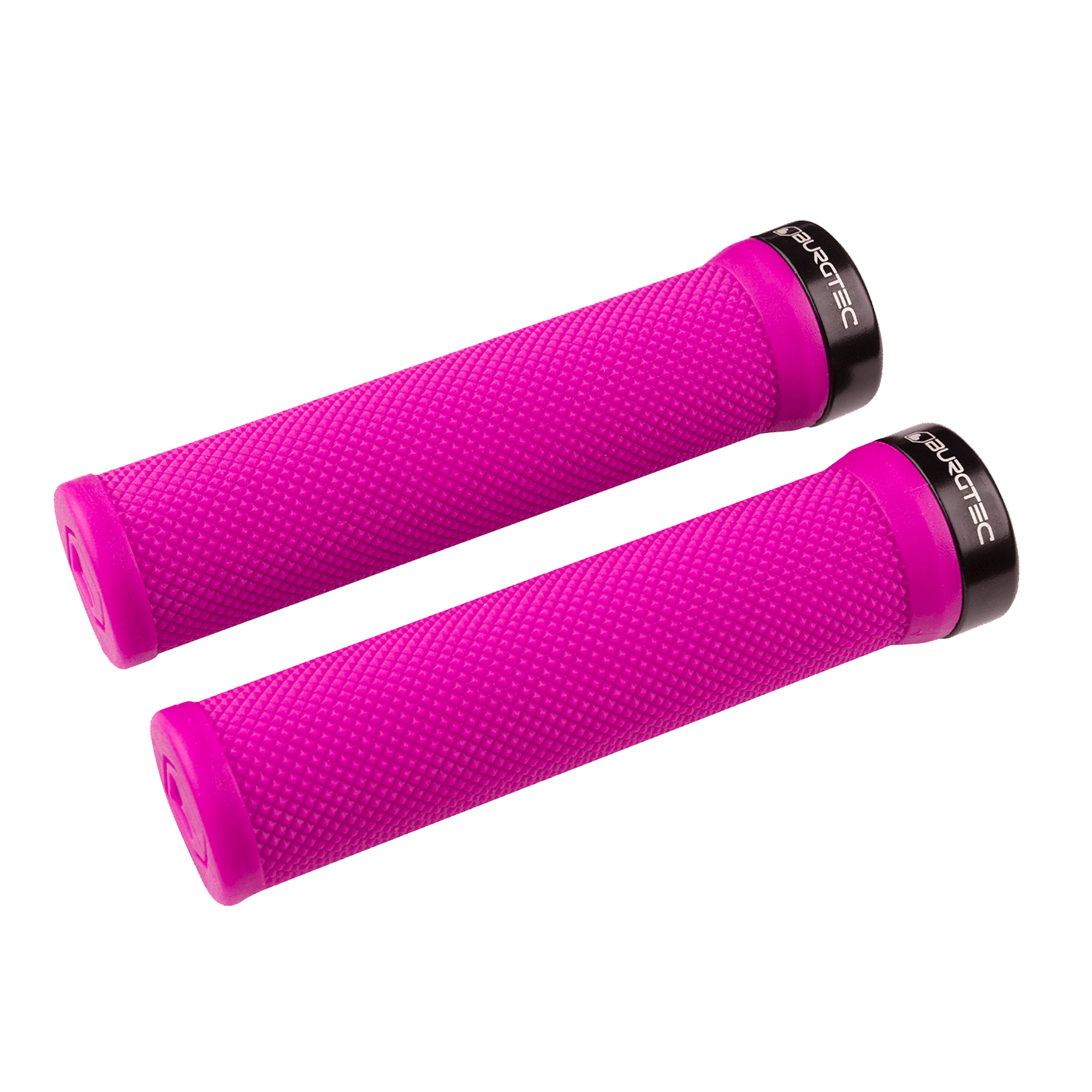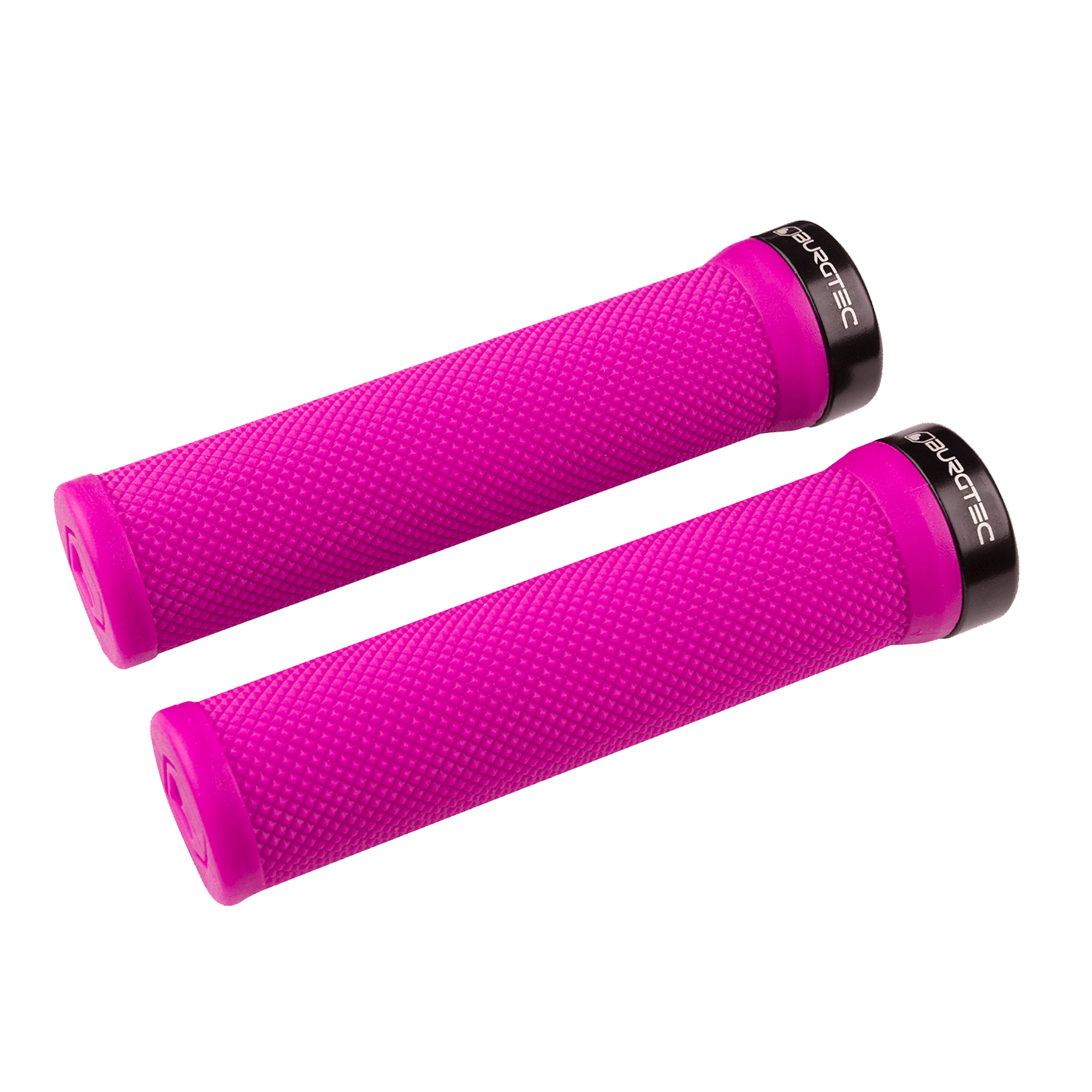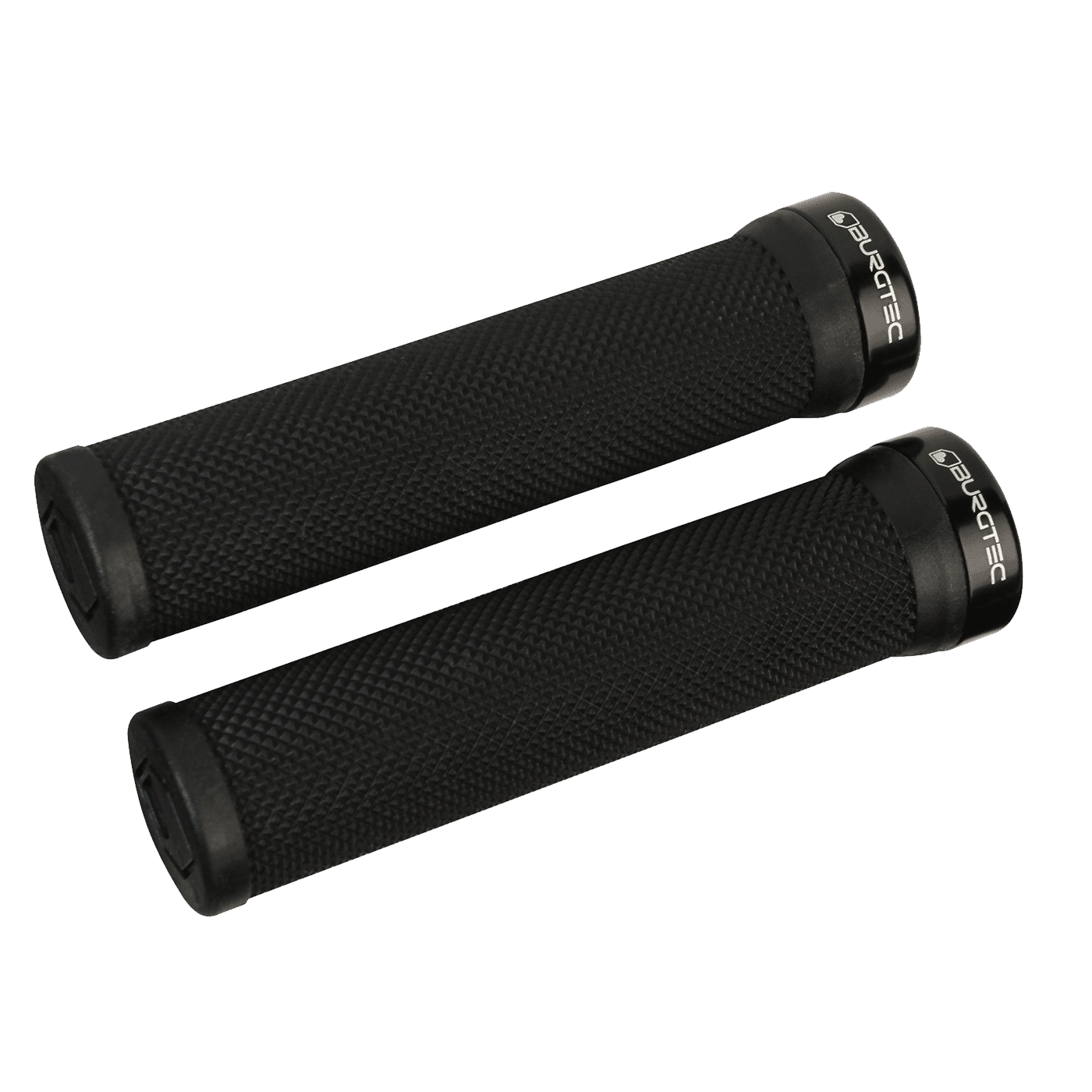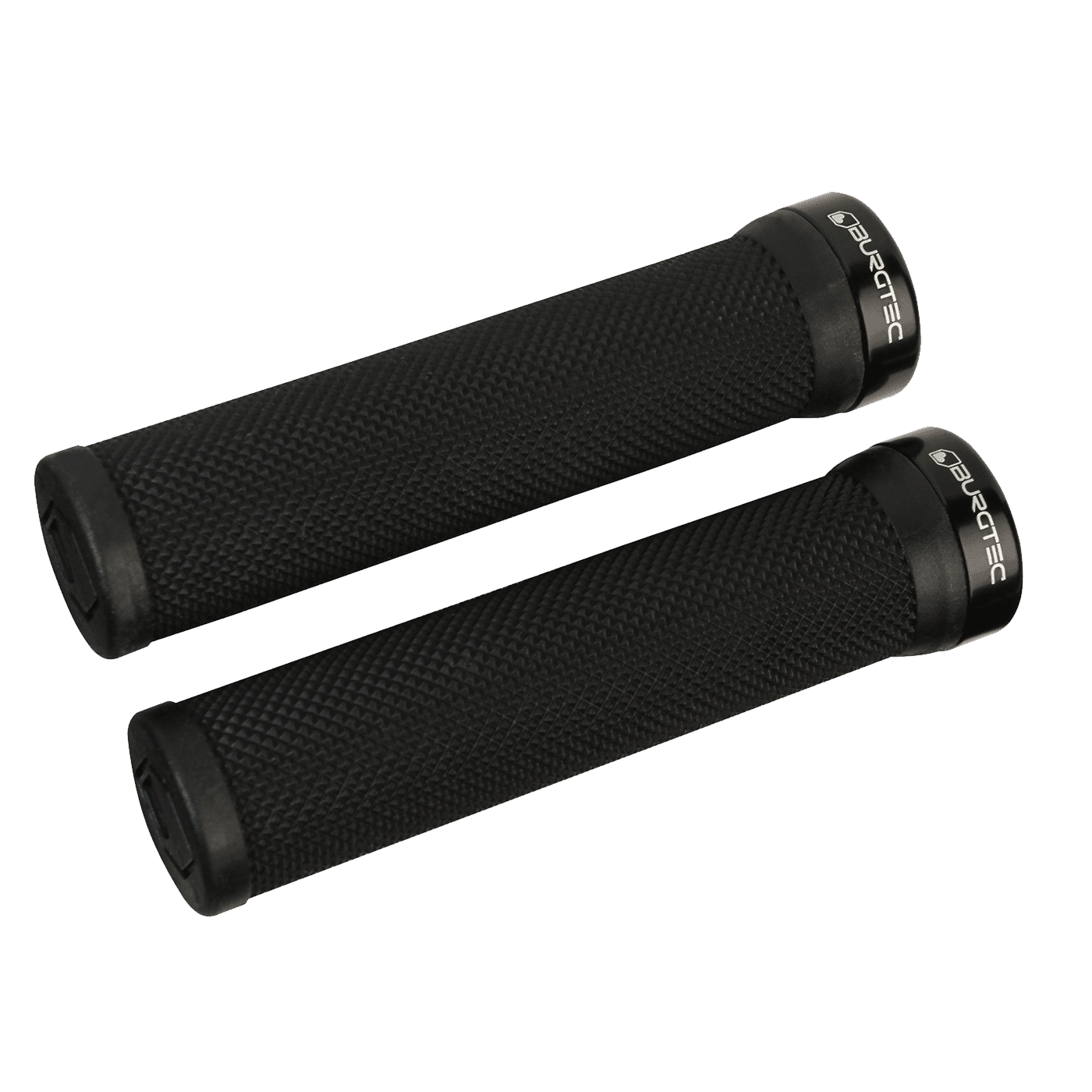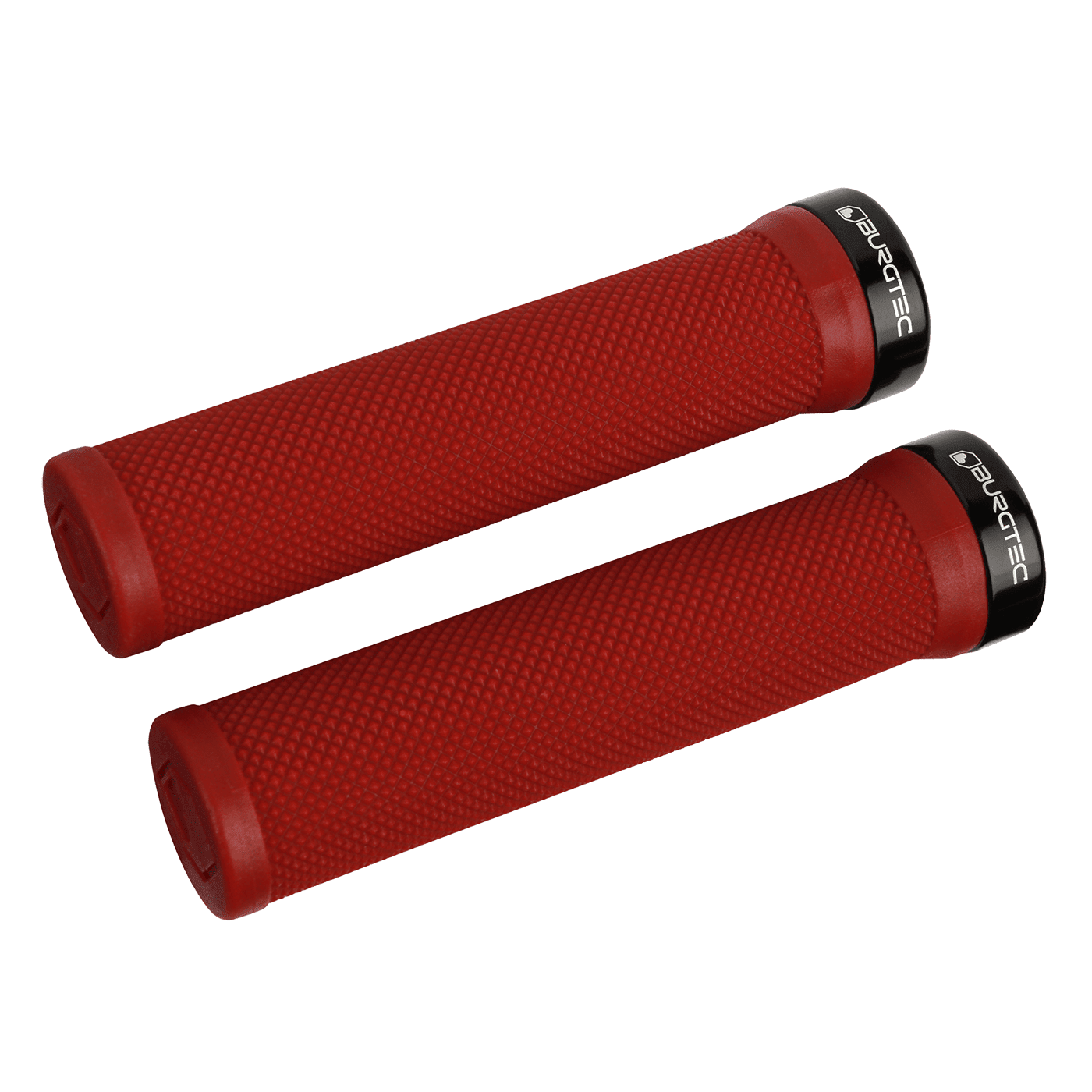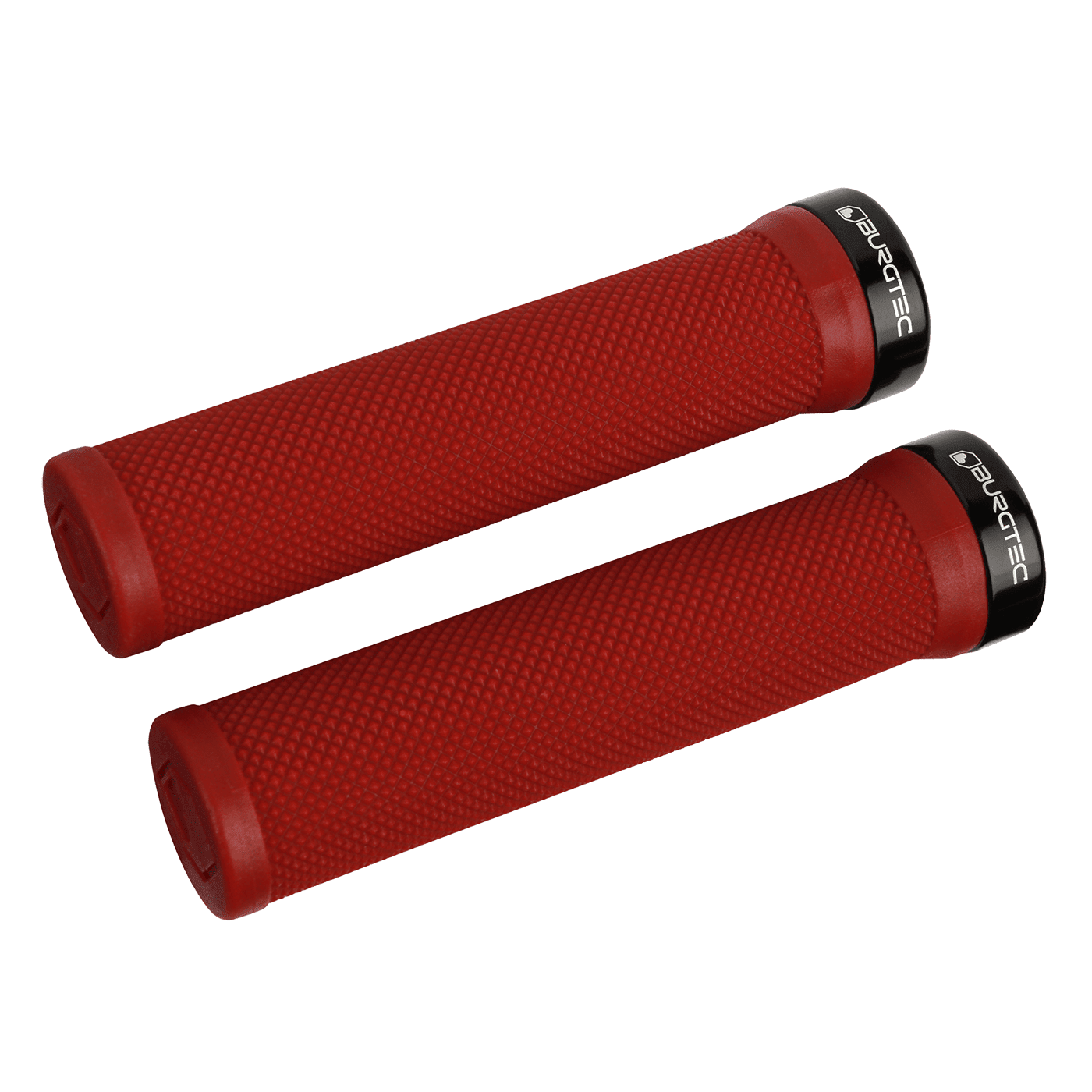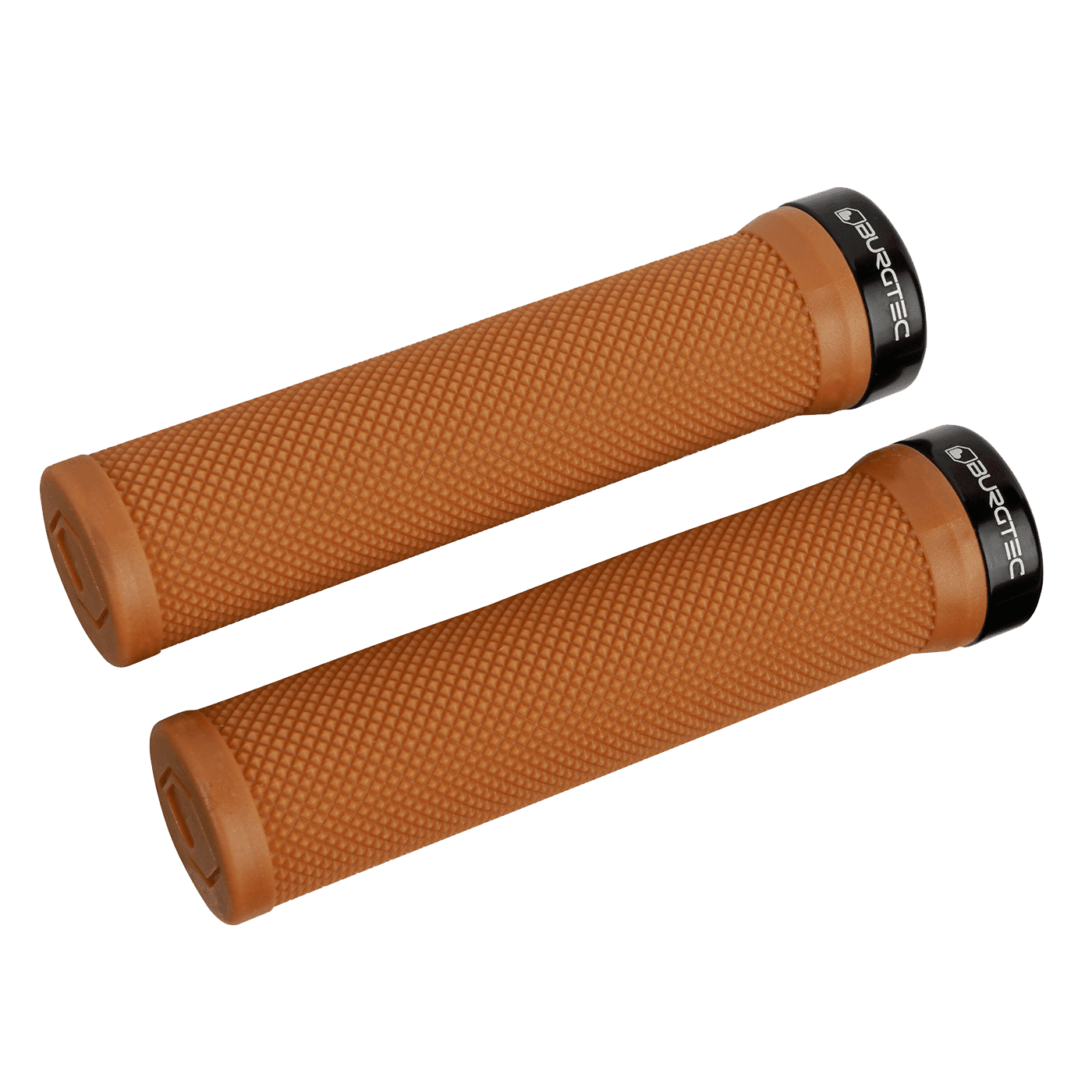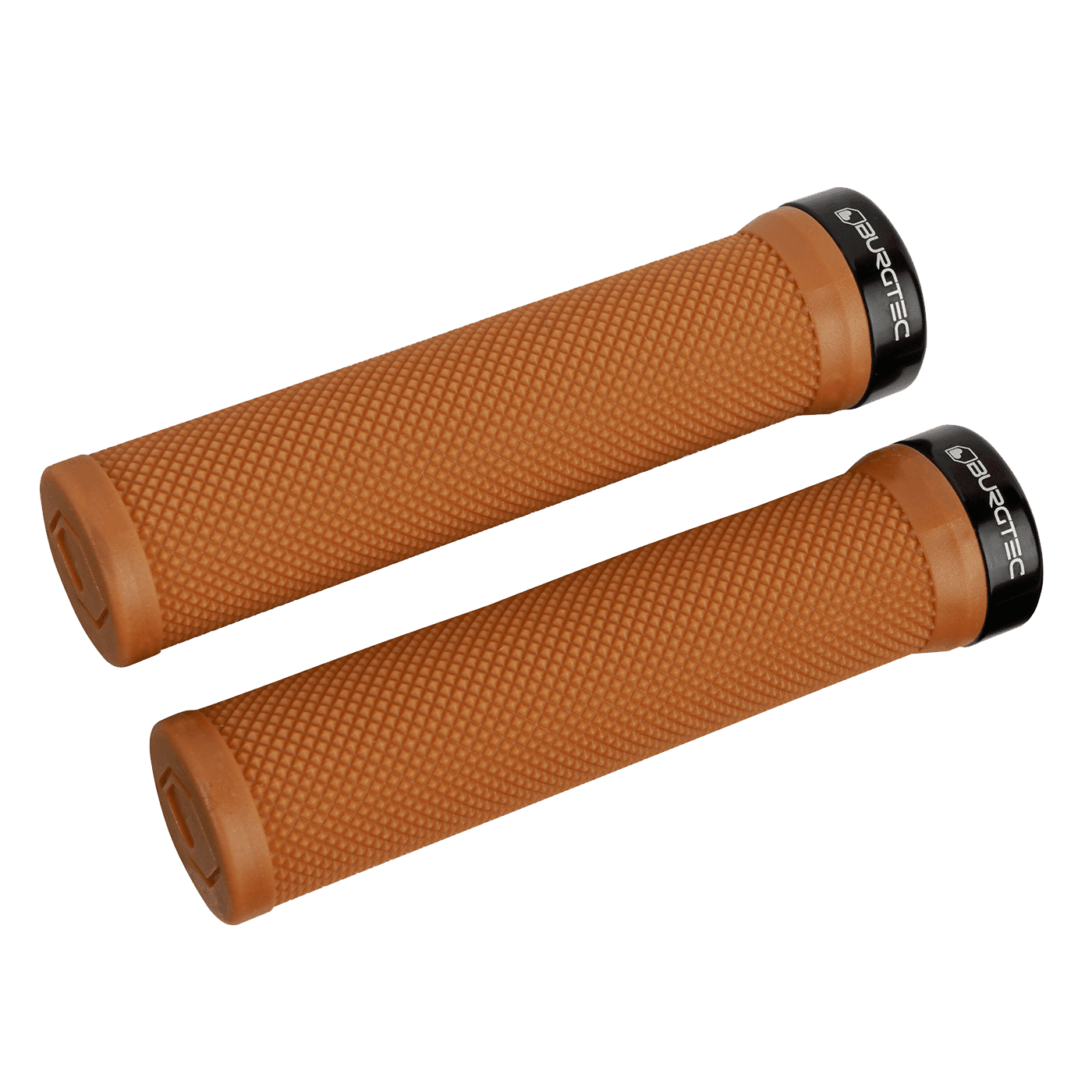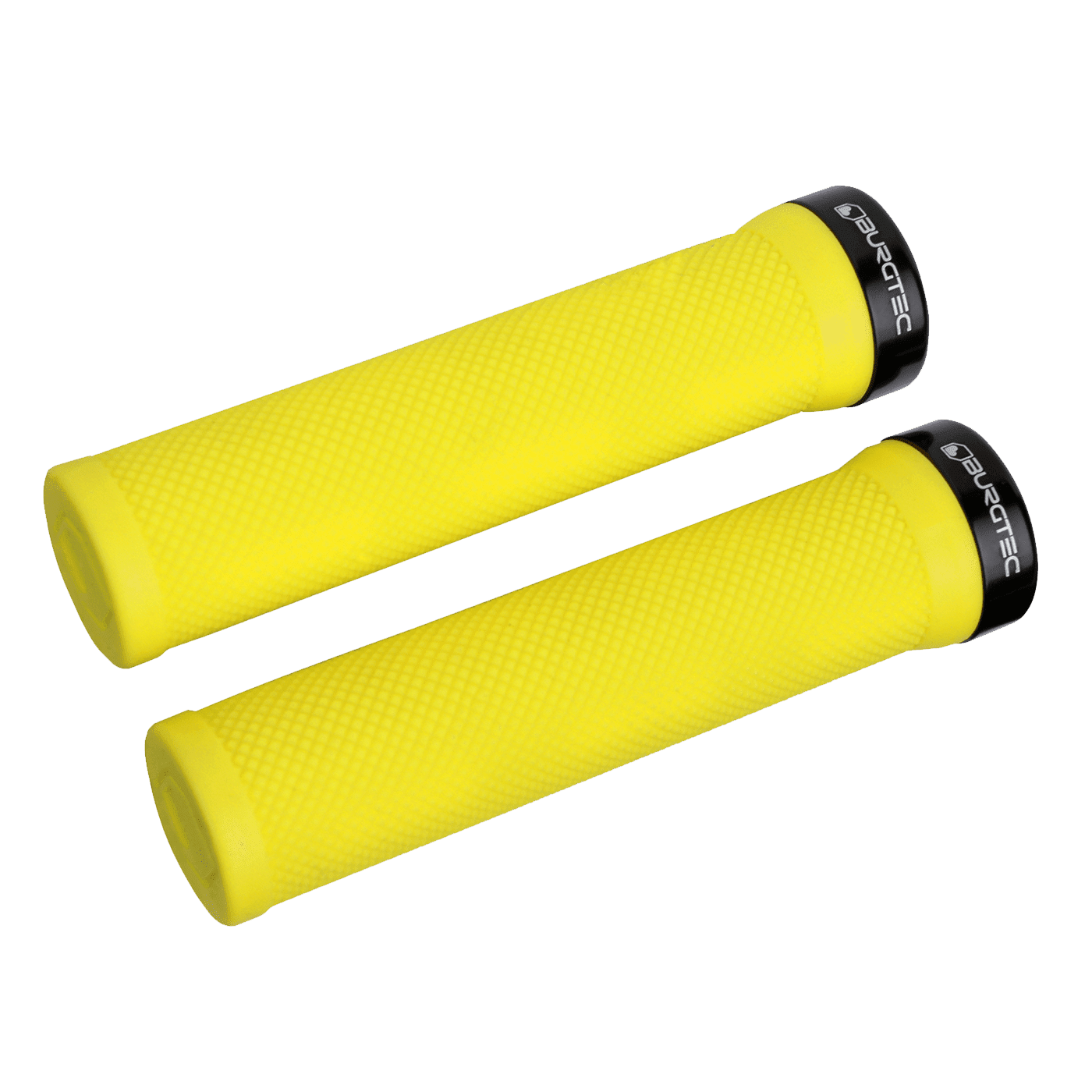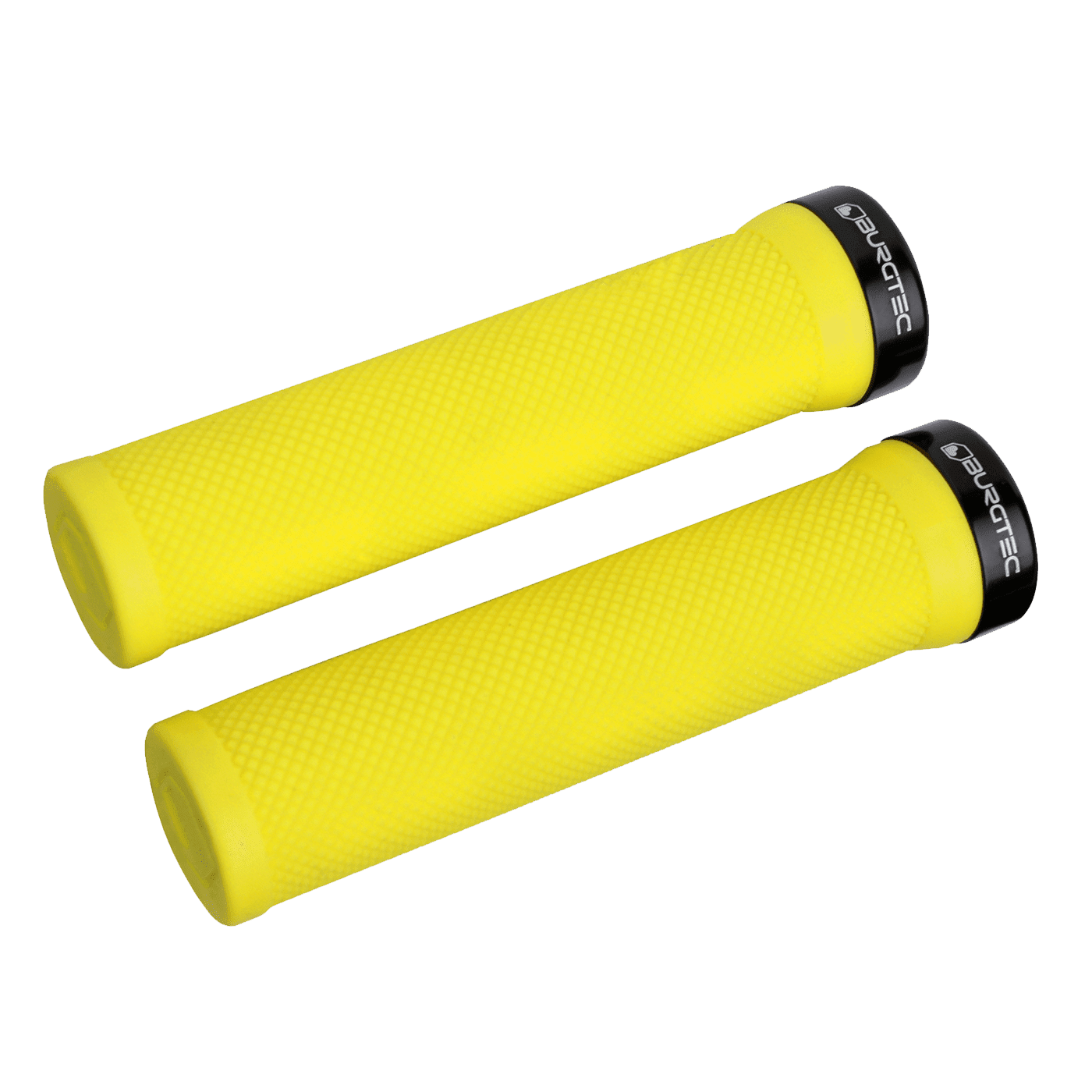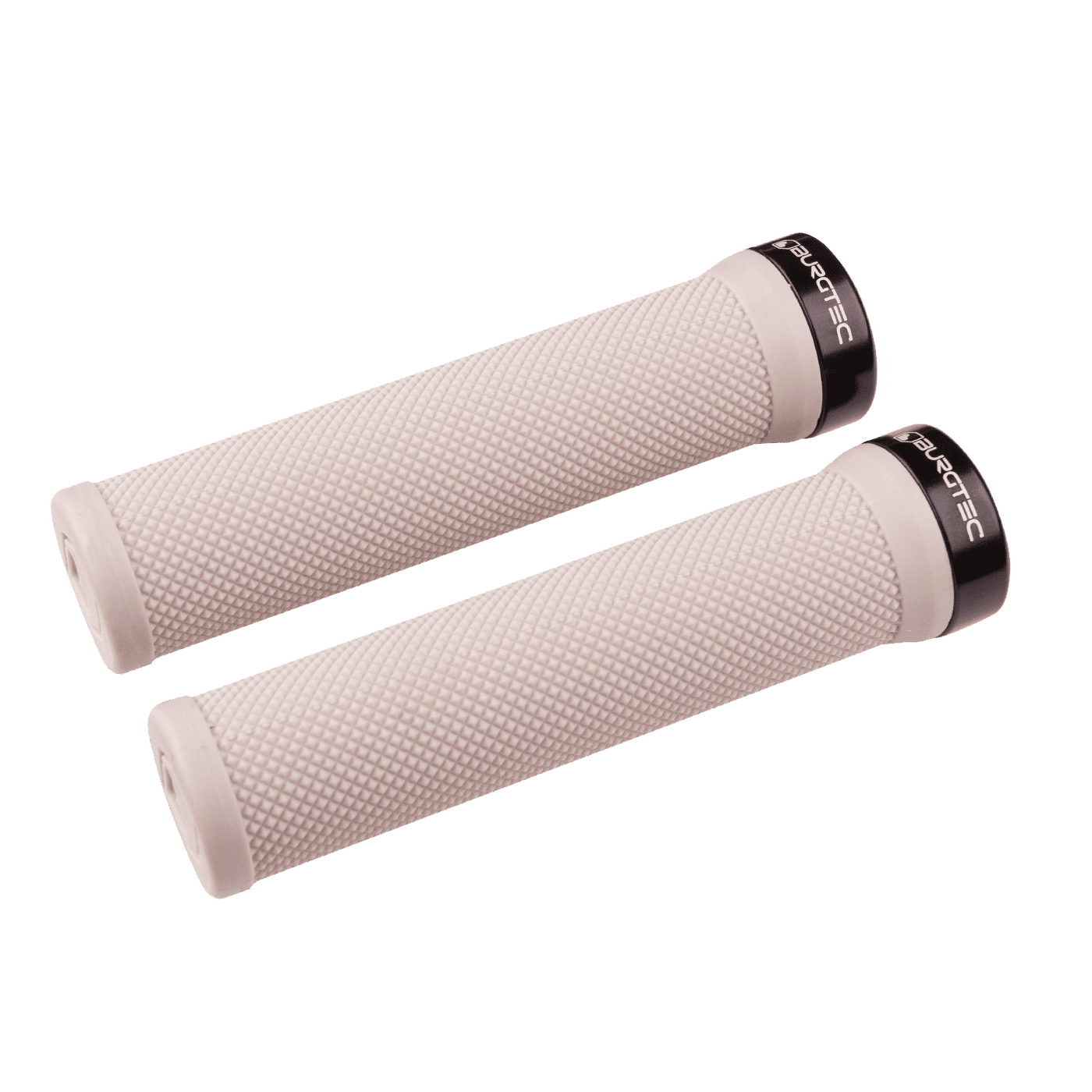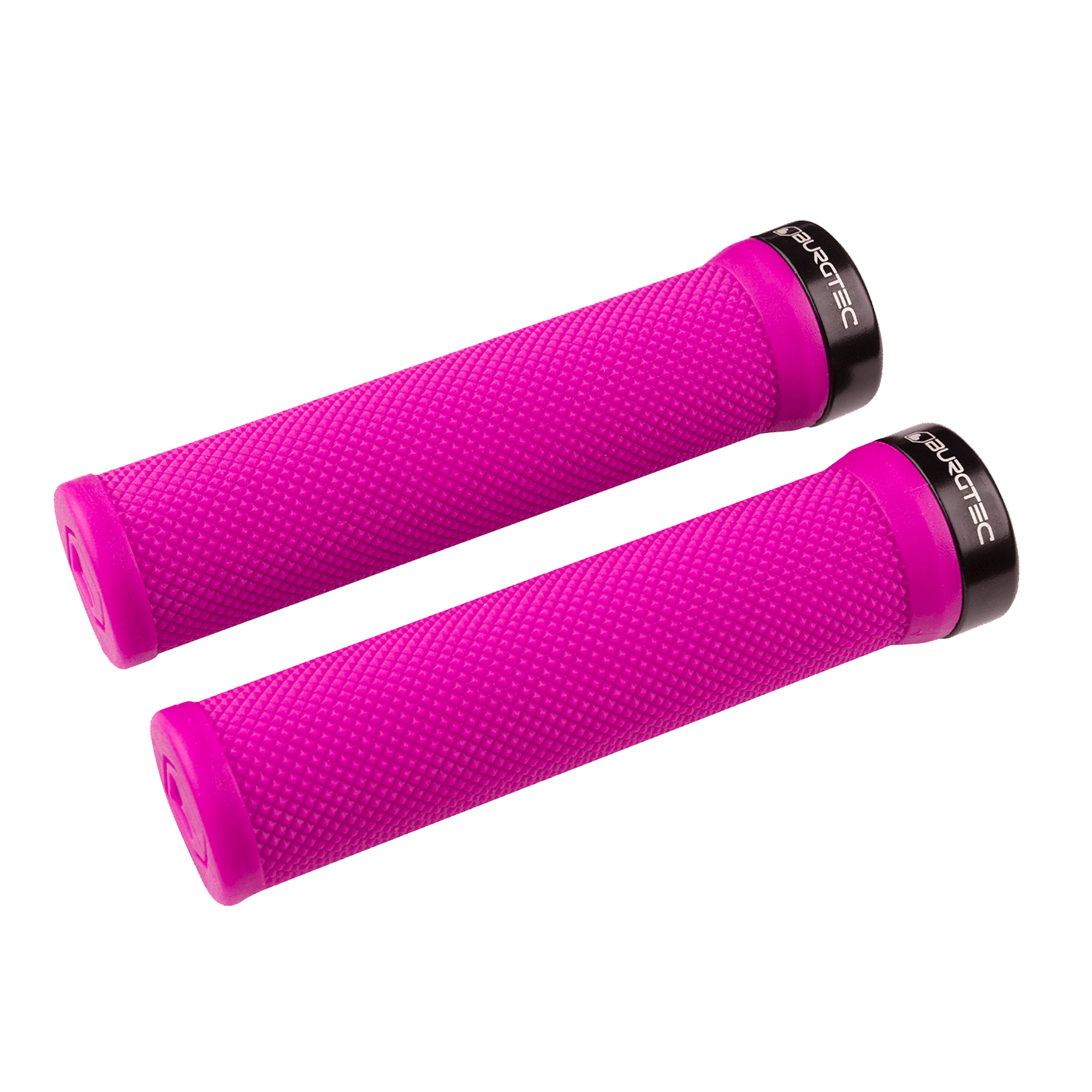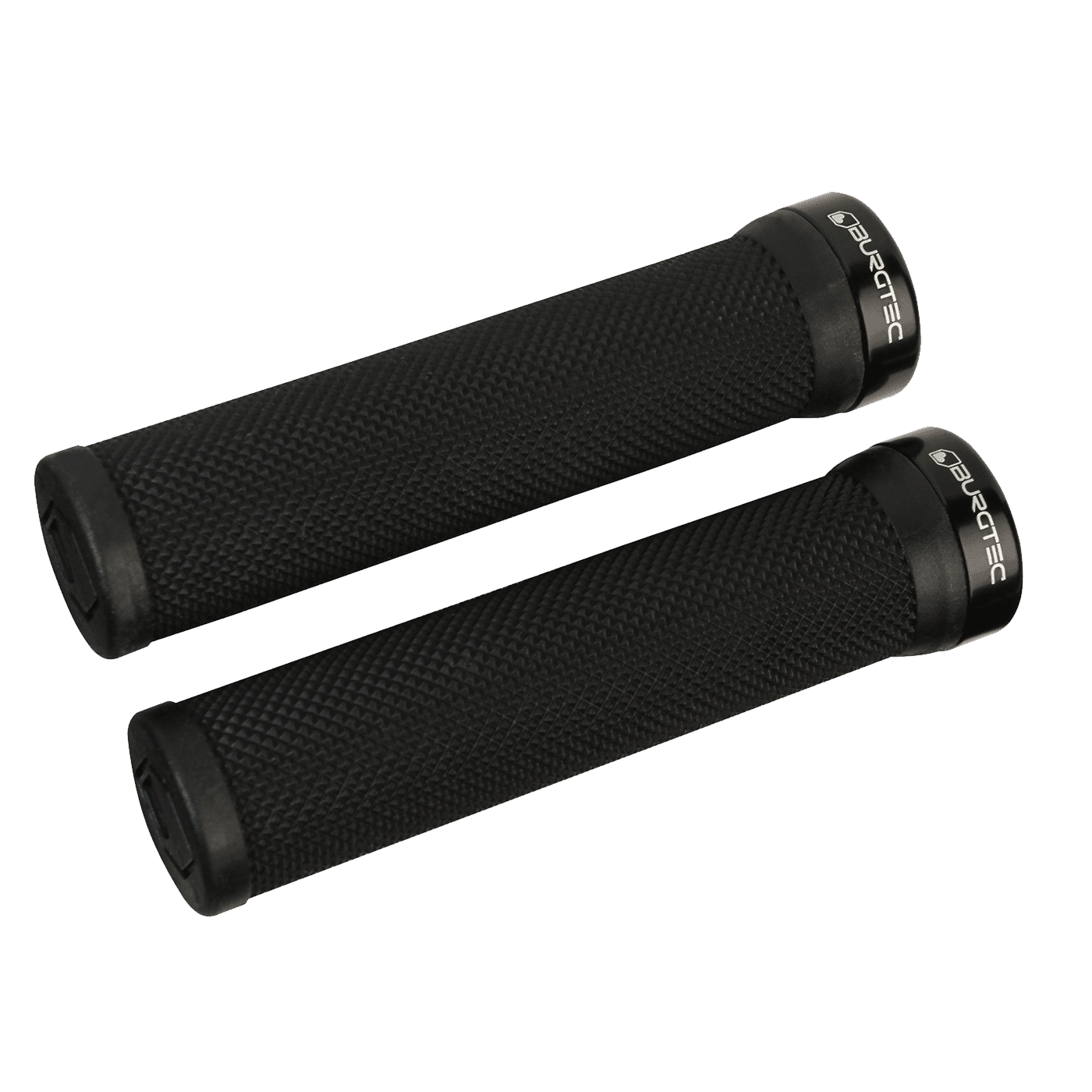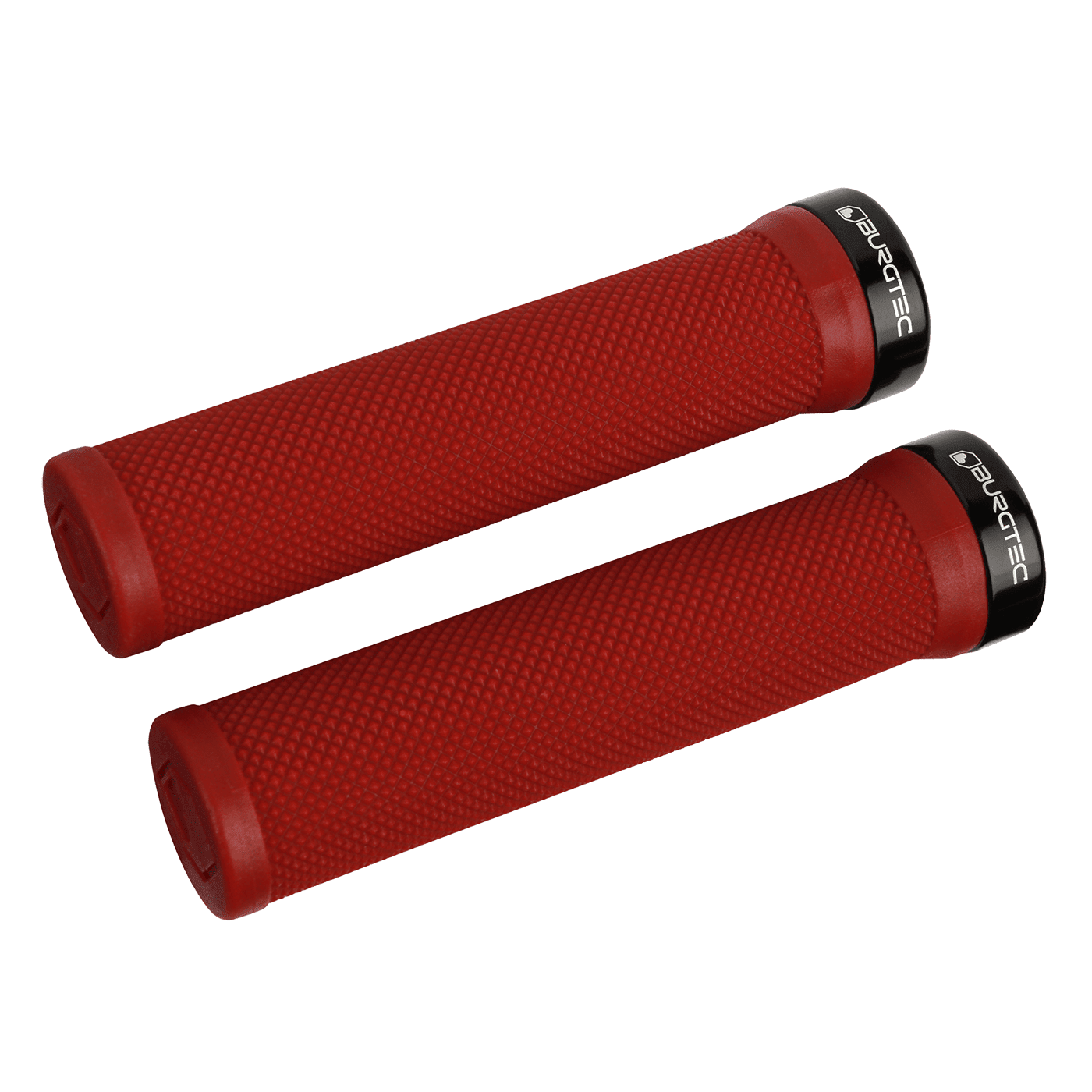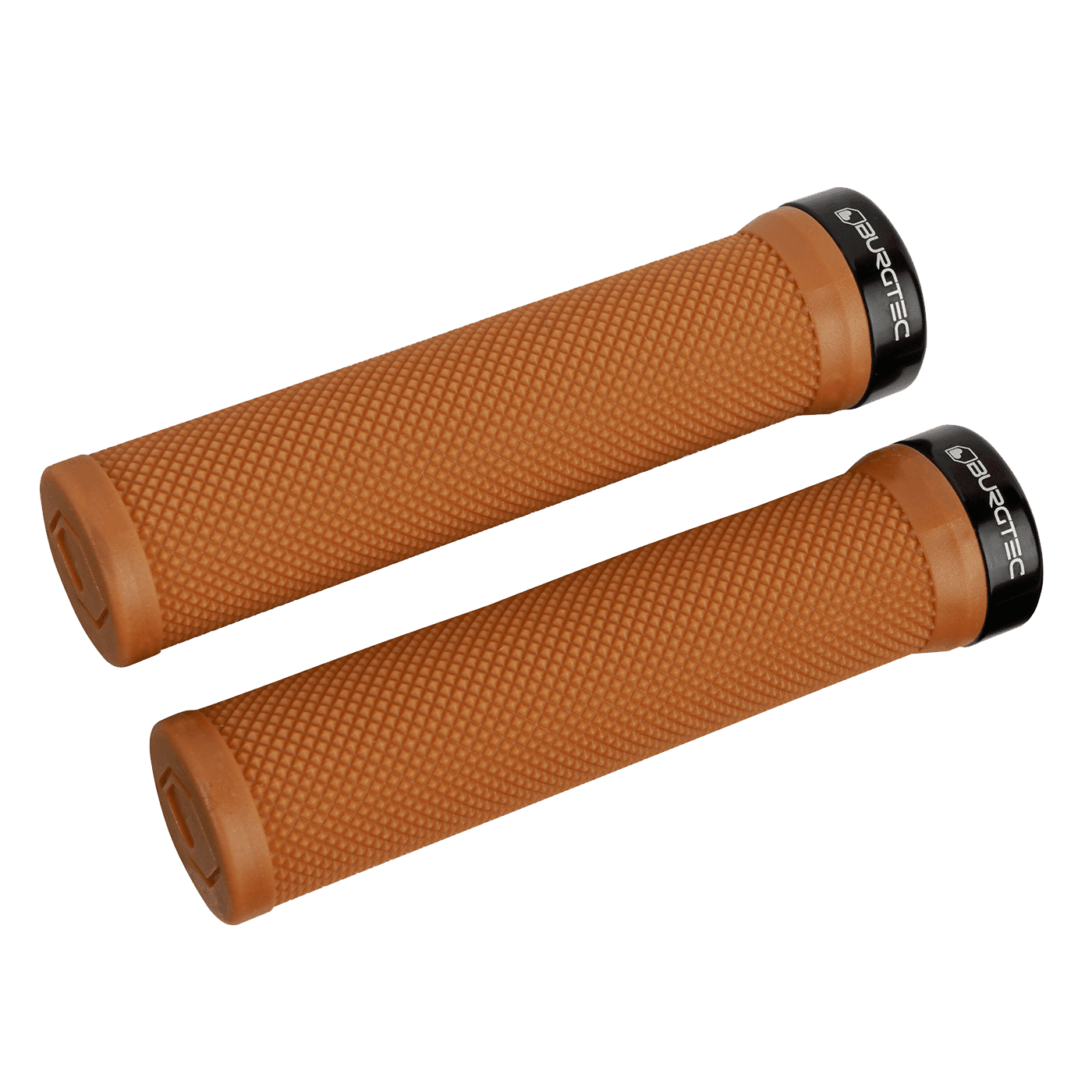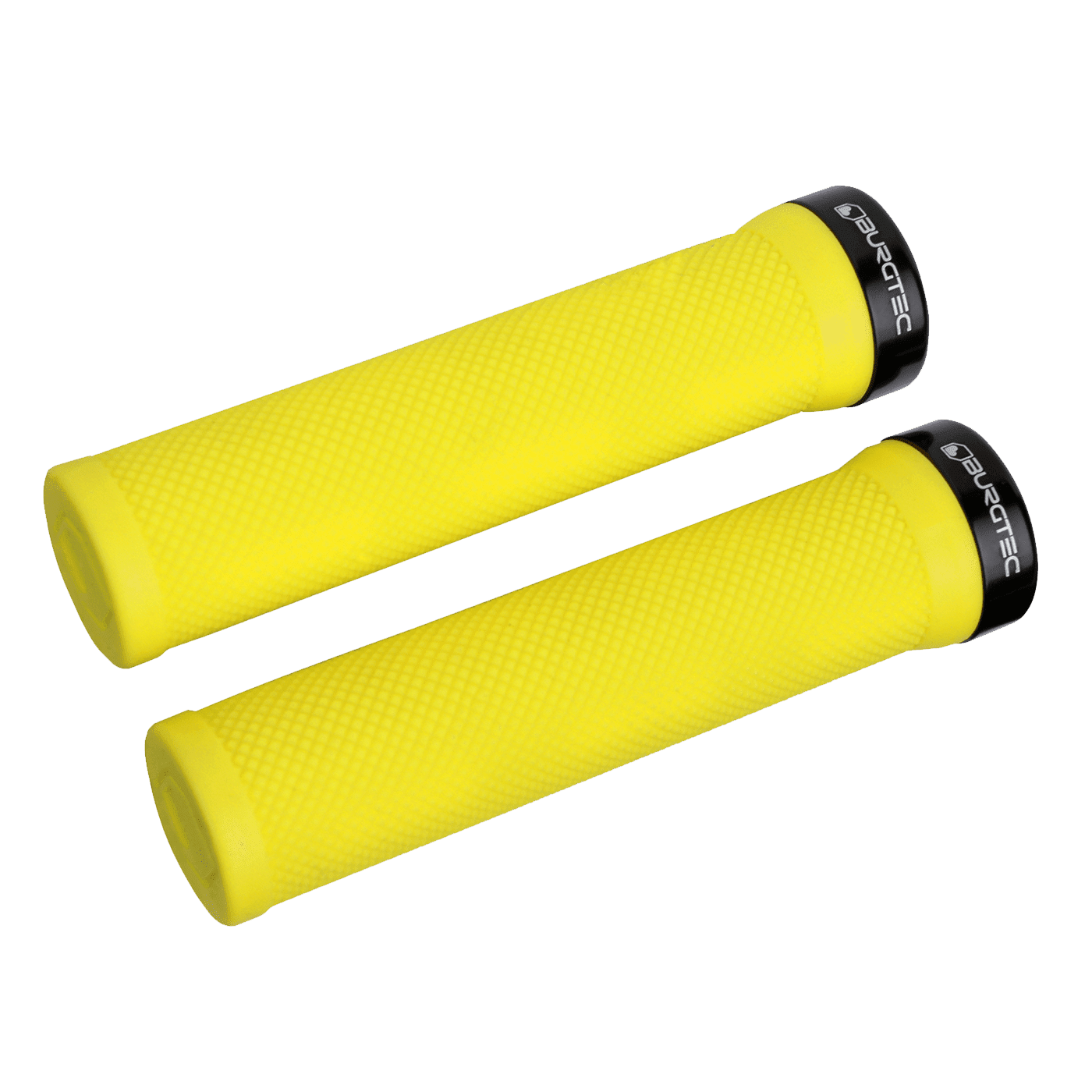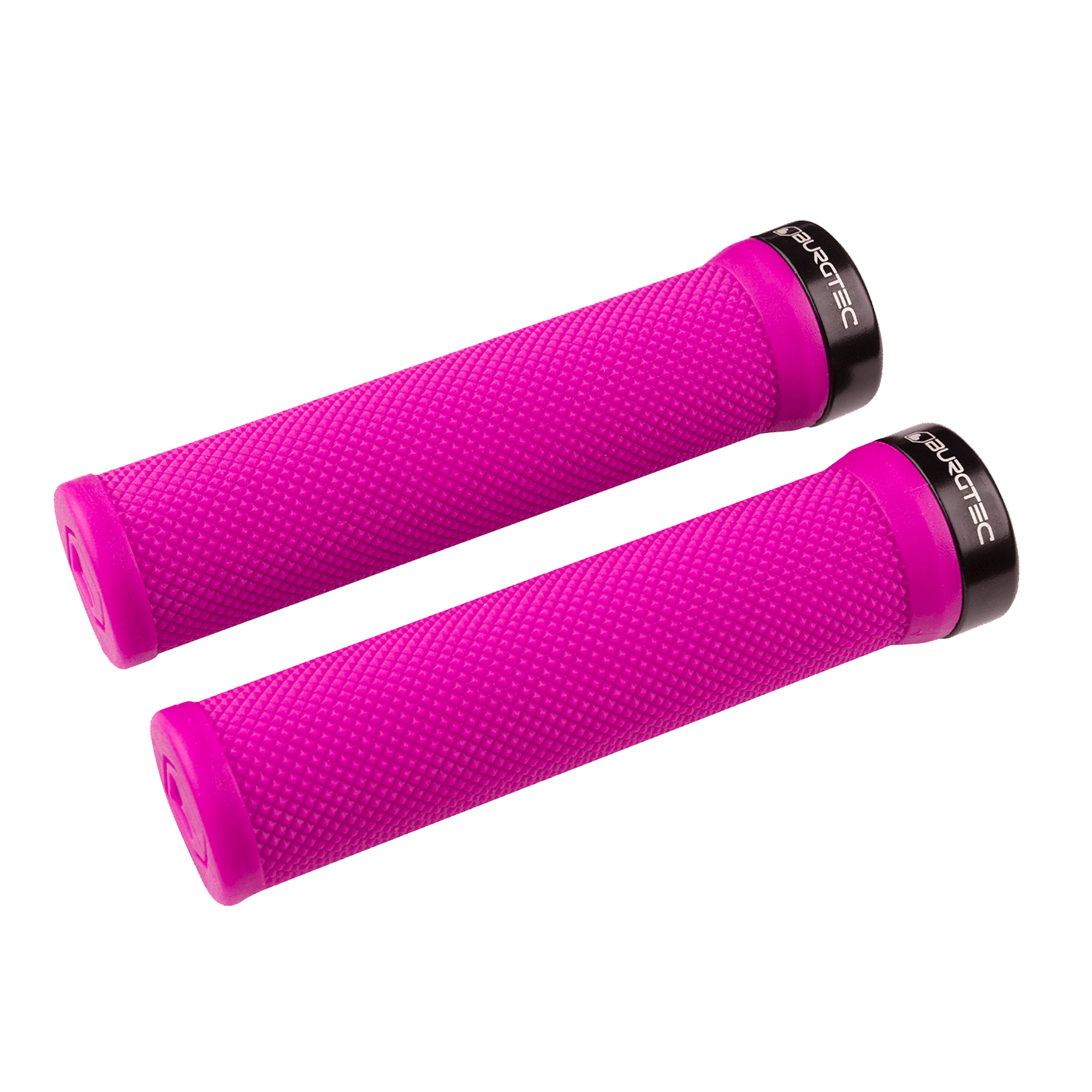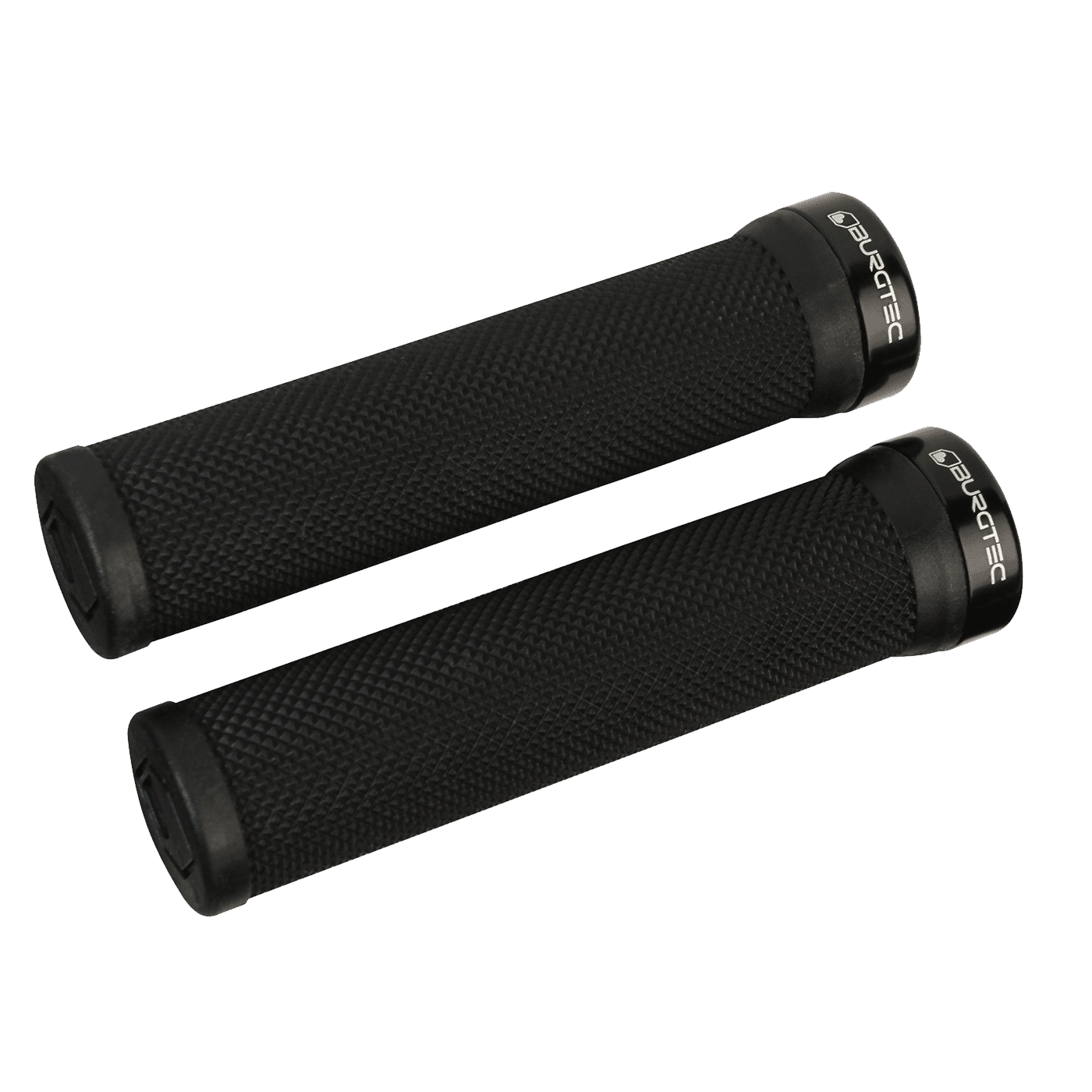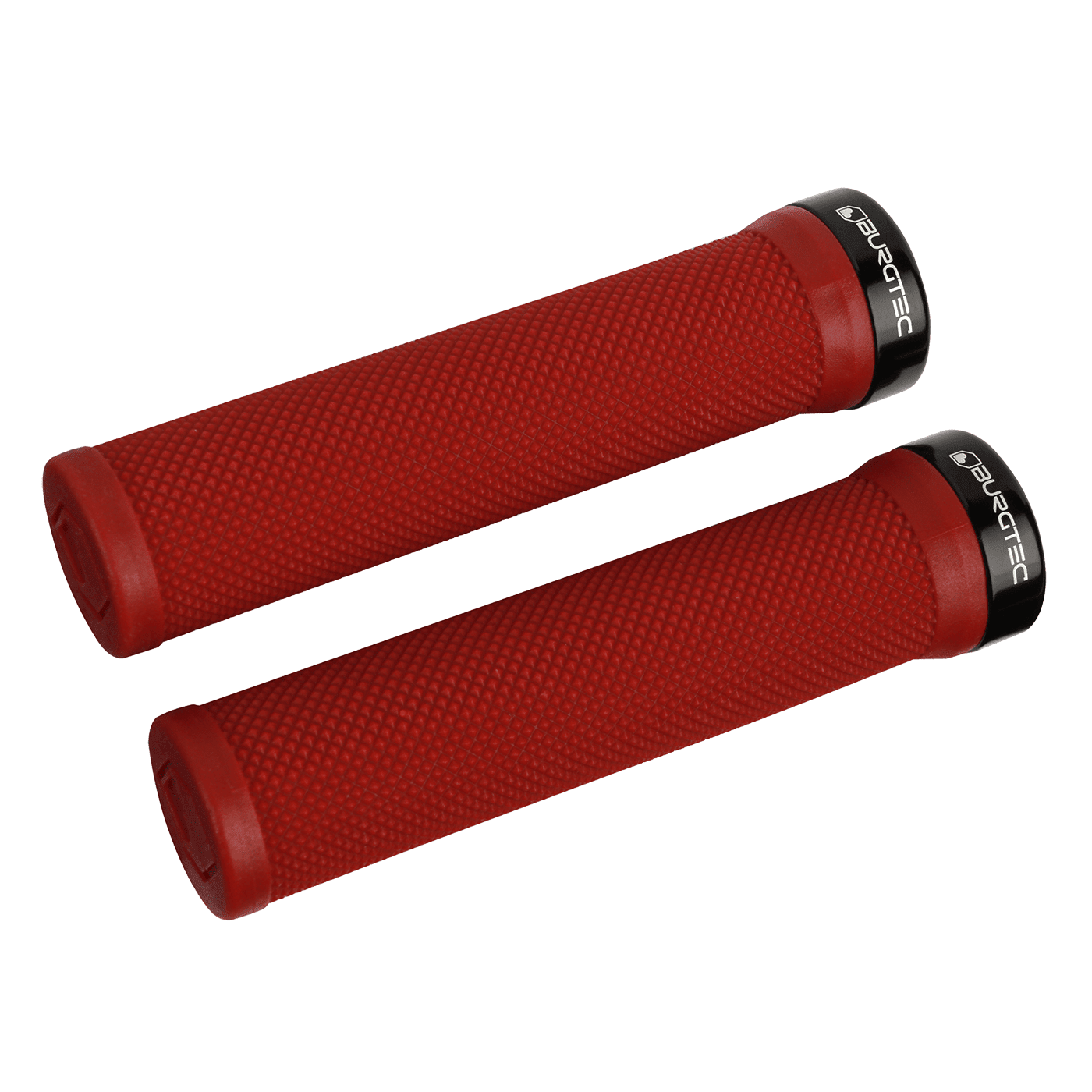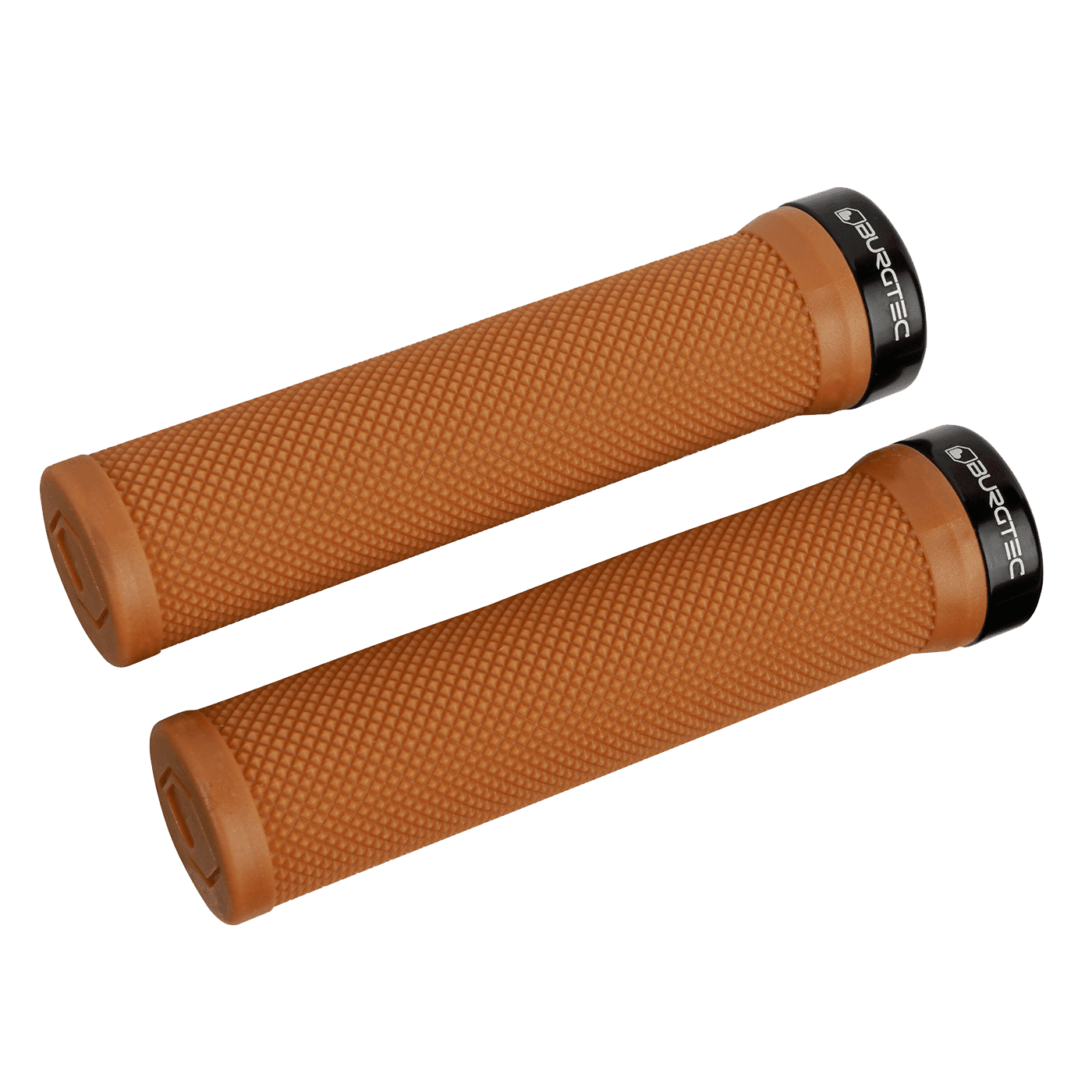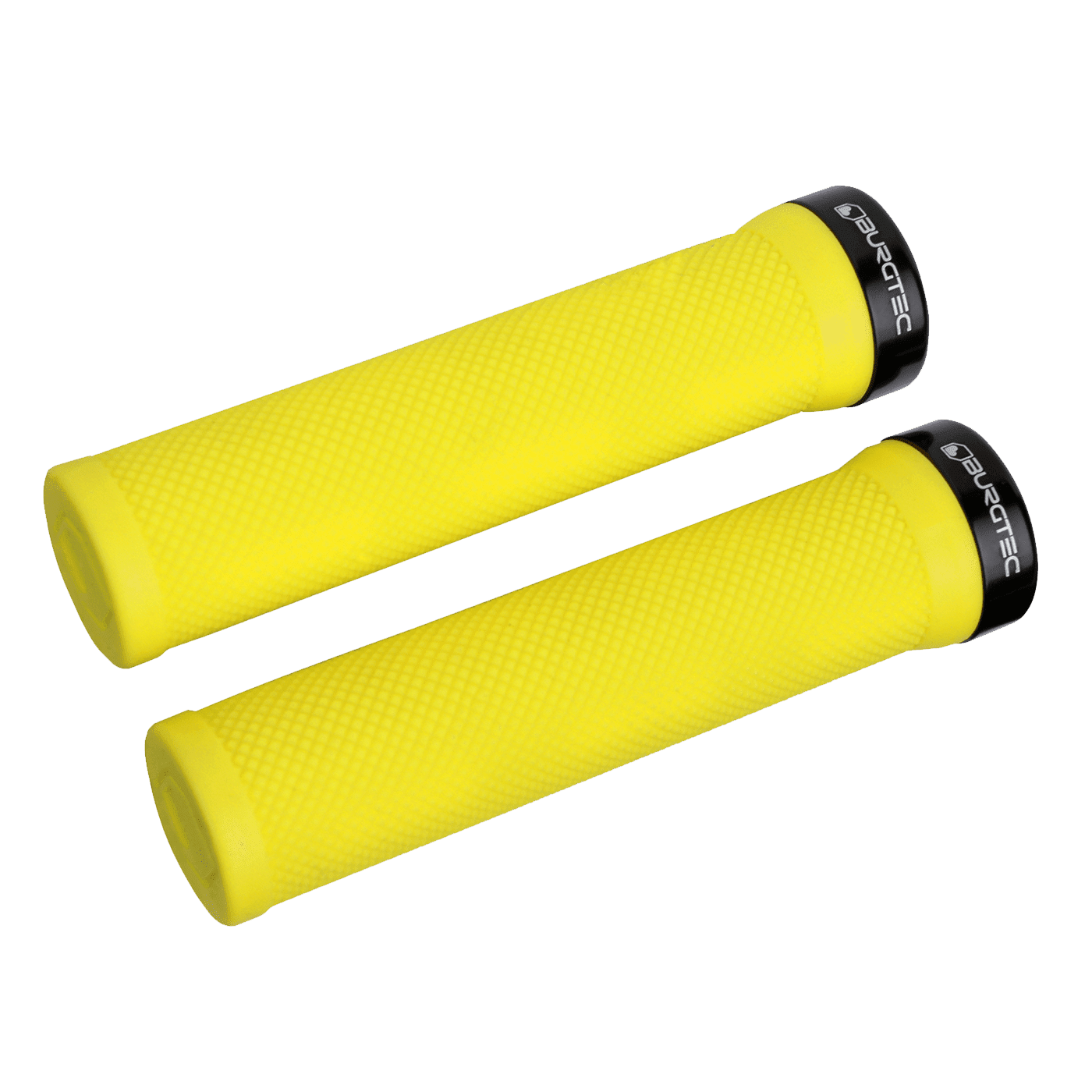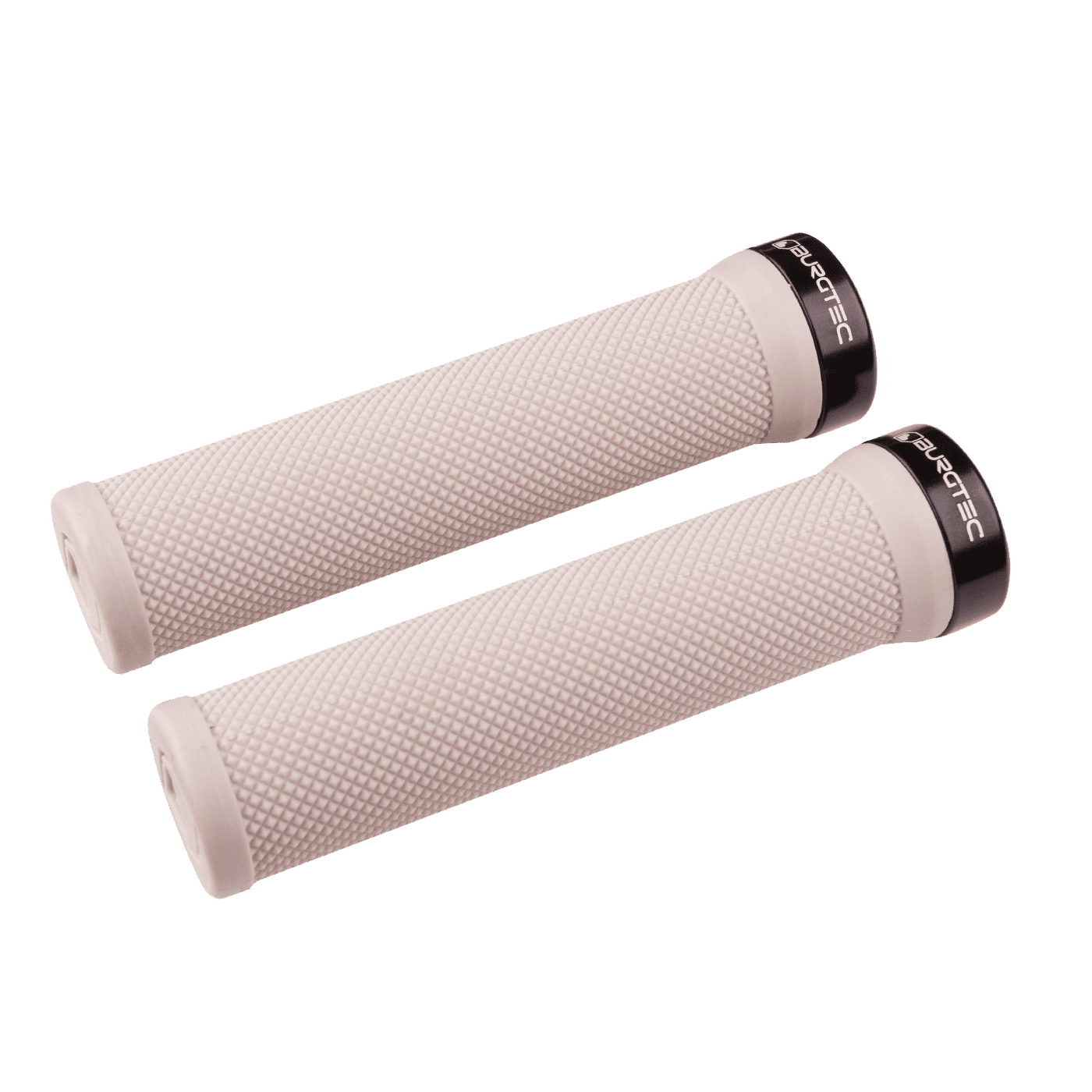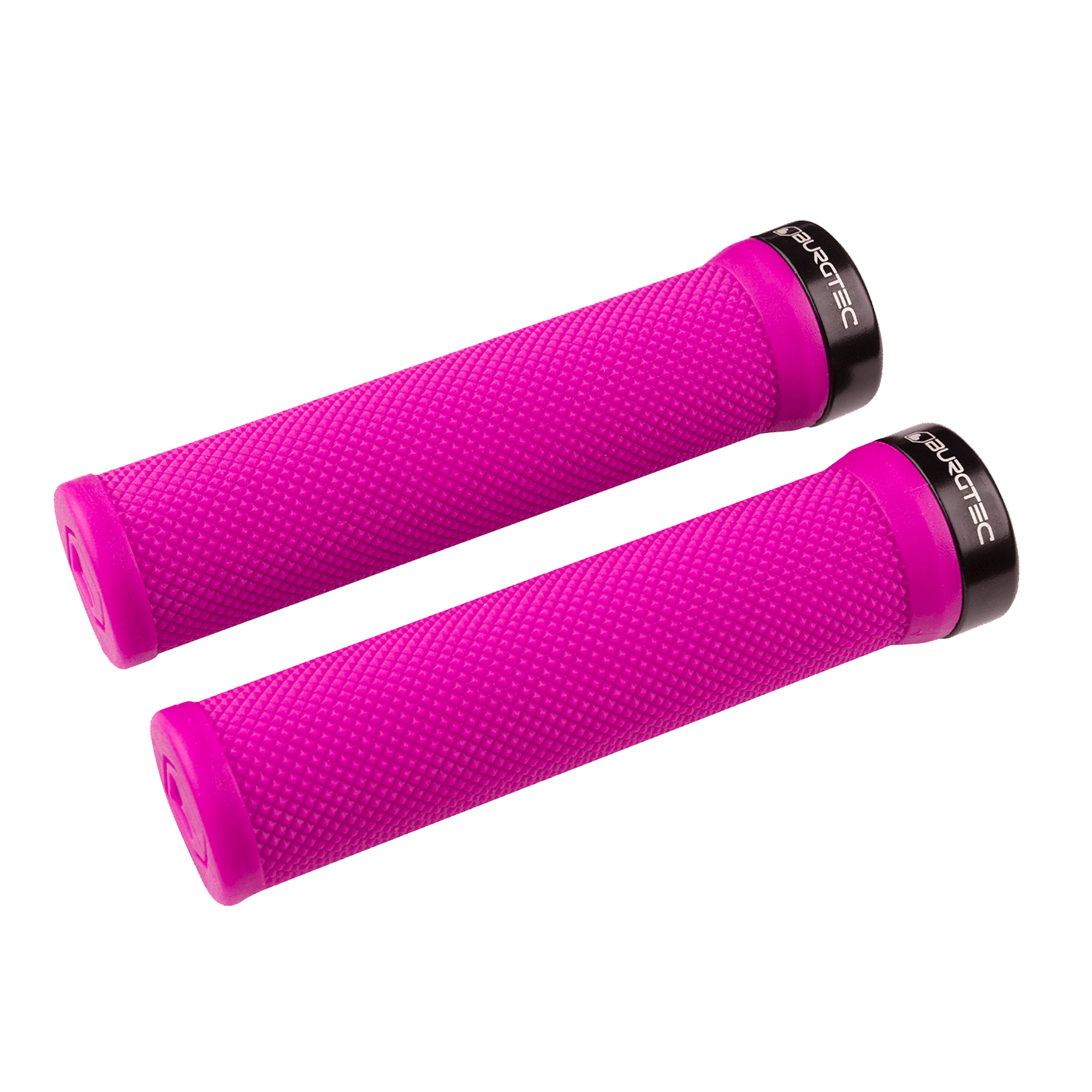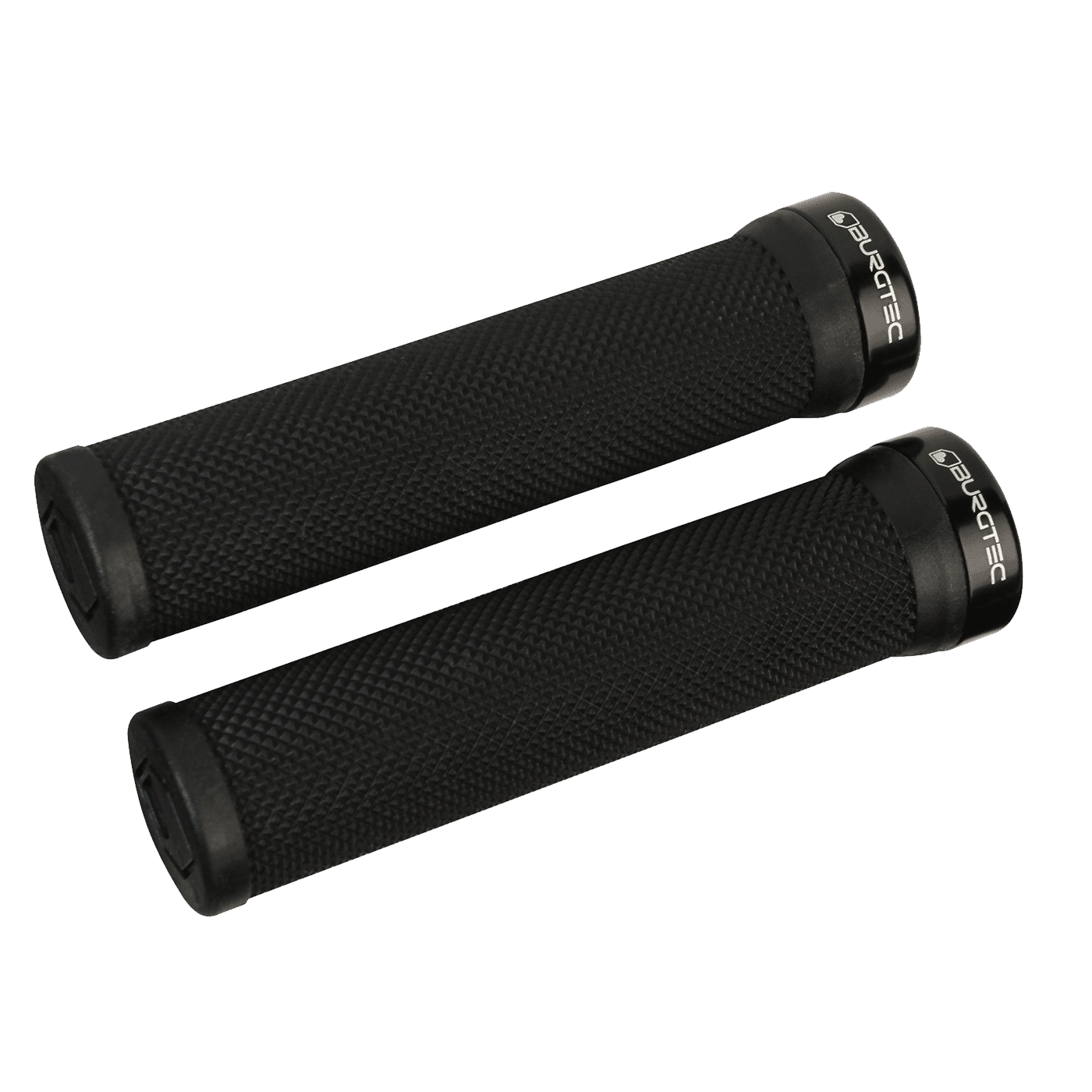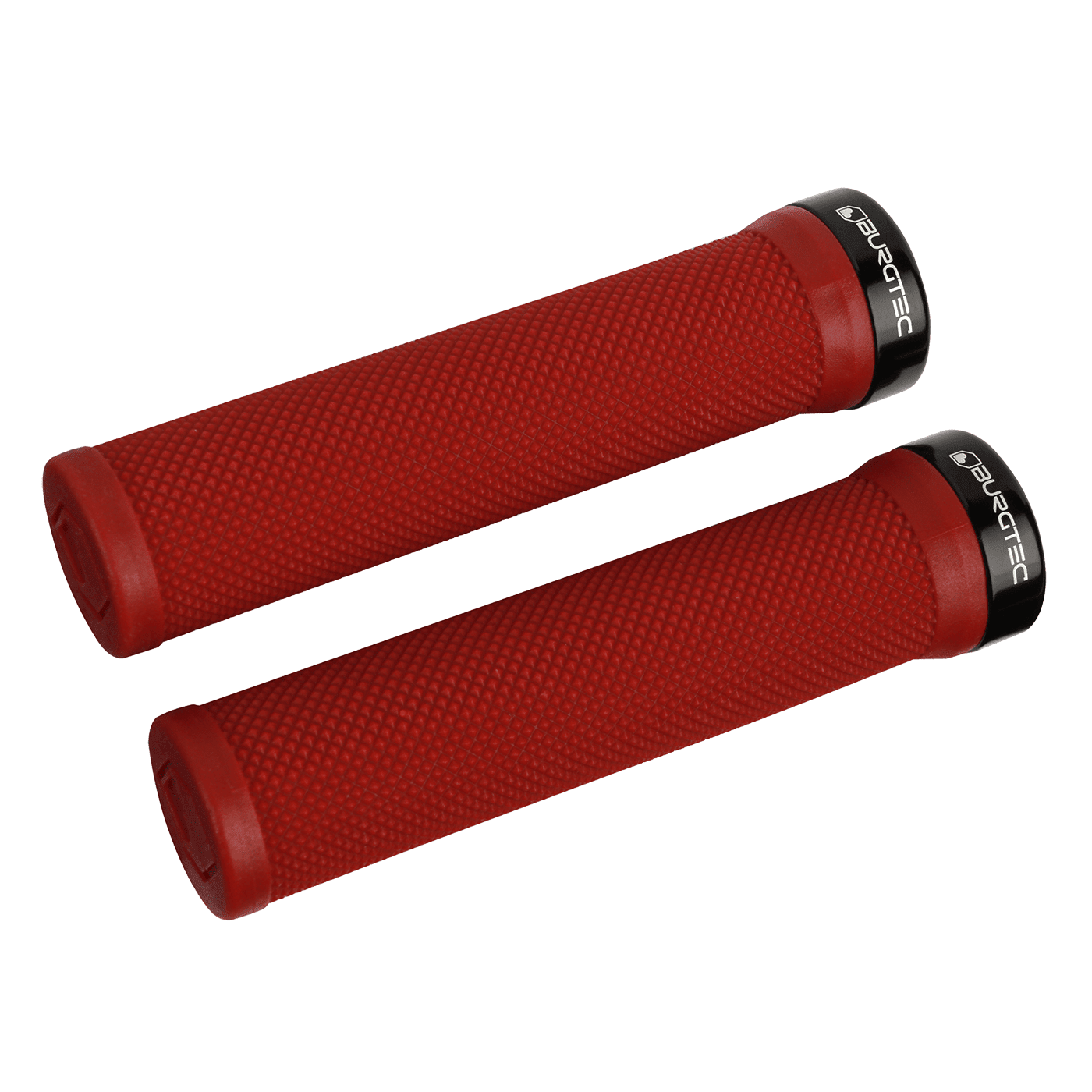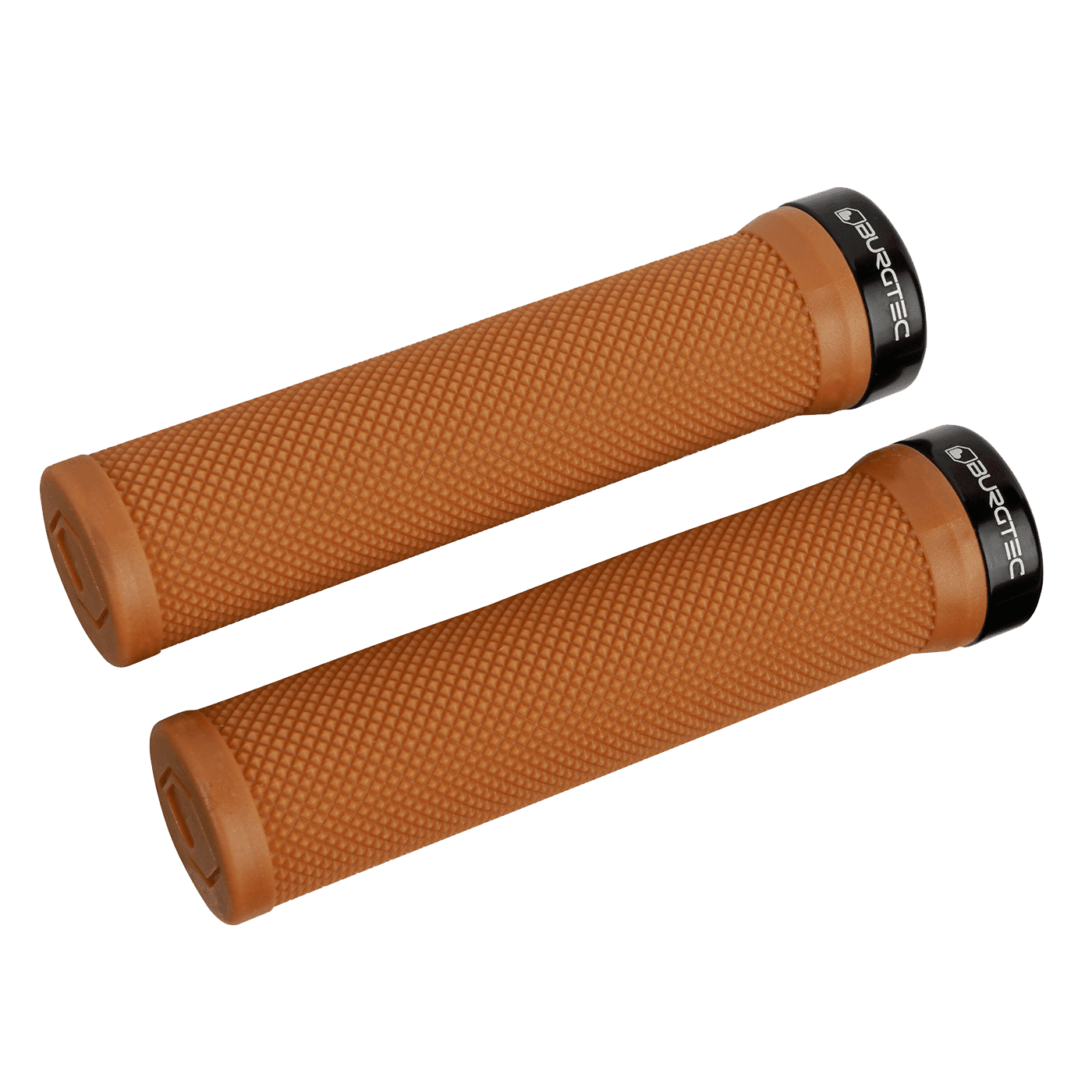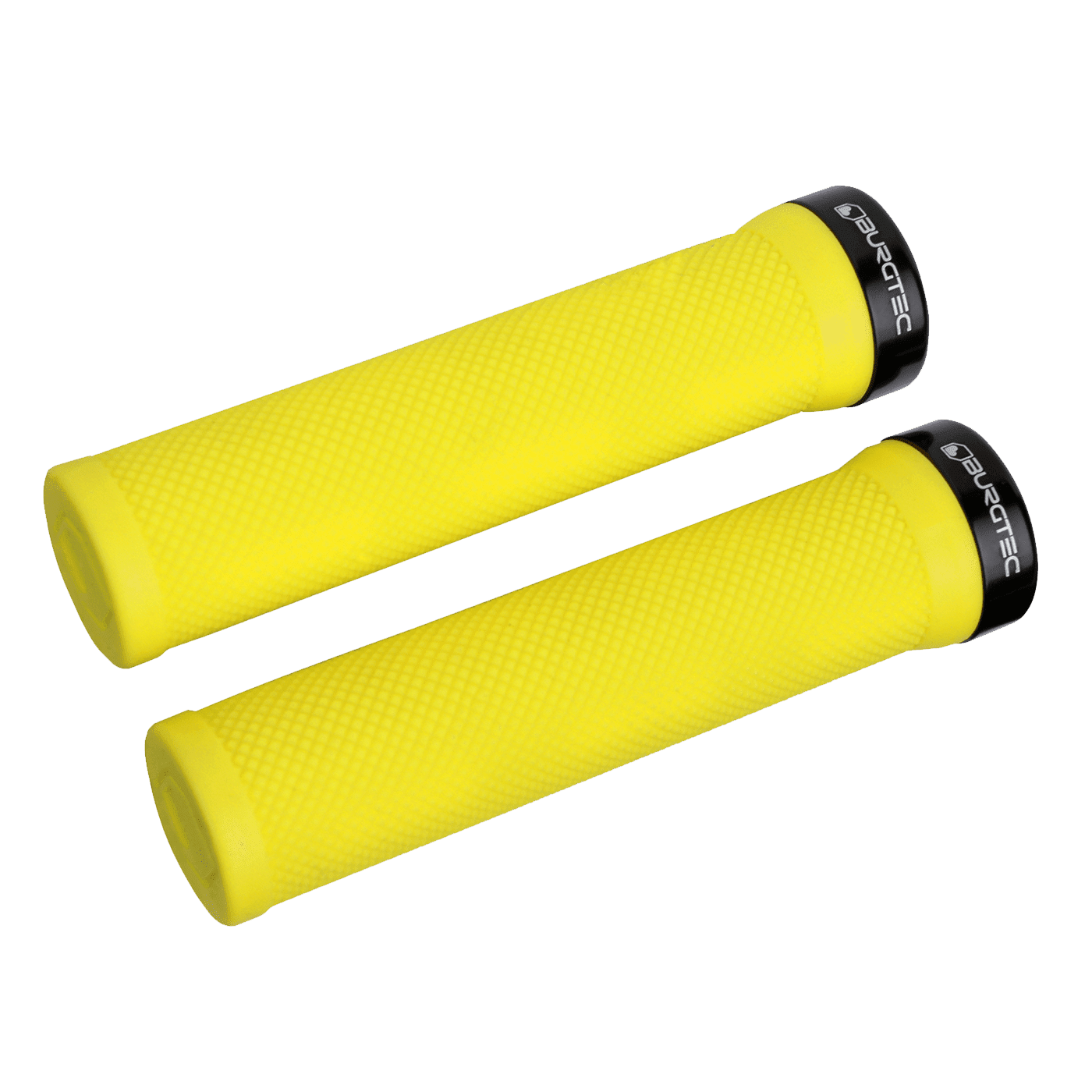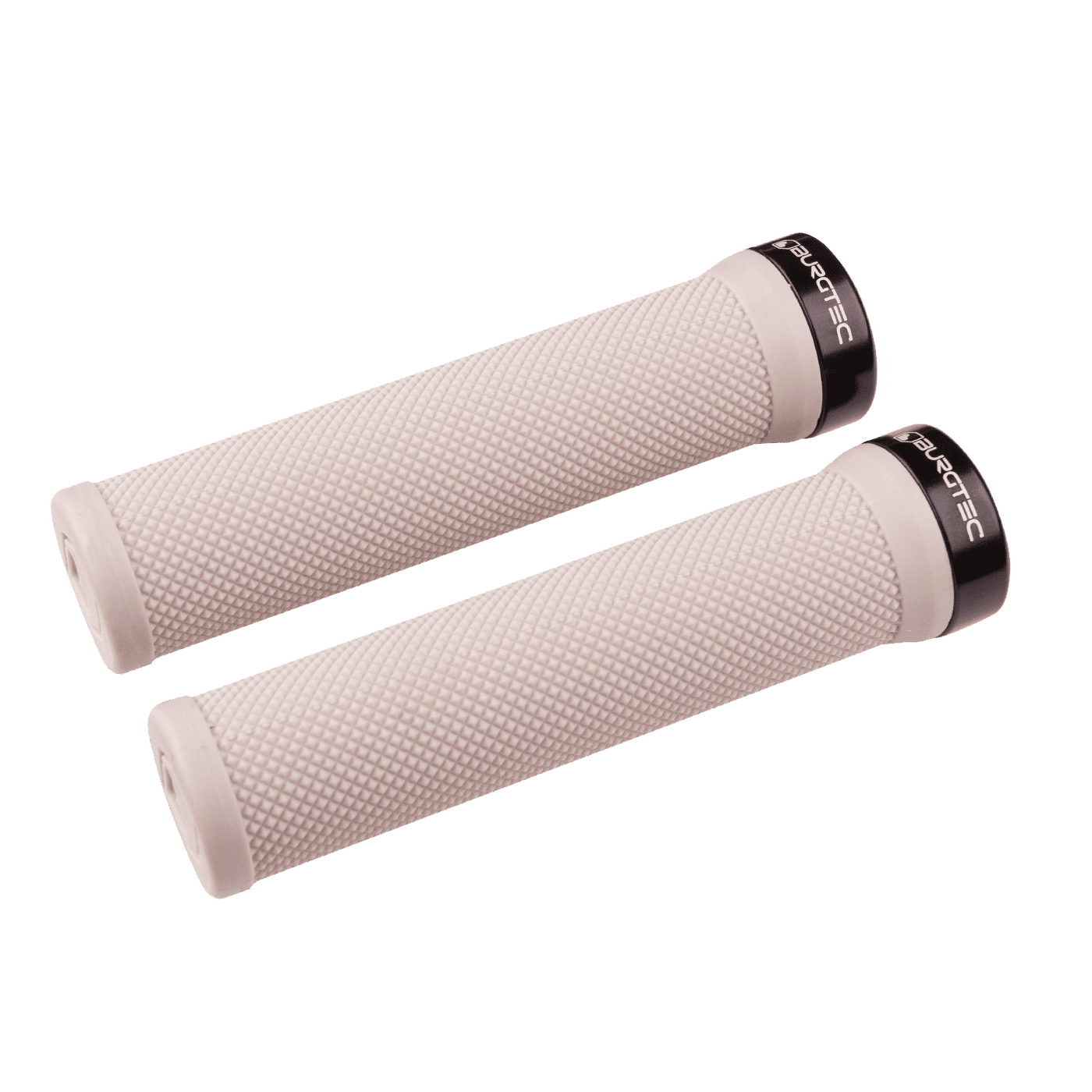 The ultra-thin tapered core allows us to add more rubber for unrivalled vibration reduction on a 30mm grip. We found 30mm to be the optimum thickness 'Not too thick and not too thin'. Burgtec The Bartender Grip is clamped securely by a 7075 Aluminium collar and stainless steel bolt.
The tightly tapered core has allowed us to do away with the uncomfortable outer lock on. This eases the pressure across the palm through the median and ulnar nerve. Hand pain on long Alpine descents becomes a thing of the past allowing throwing of the horns more easily with your Bro's.
The Bartender, the Jagermeister of grips. No fuss rubber, lock on and rock out. The combination of a tacky rubber compound and the knurled pattern offers the bench mark in traction and durability.
Dirt 100 2018 "THERE'S NOTHING HERE TO POKE HOLES IN, JUST A SOLID, SIMPLE DESIGN"
Features
Weight 90g
Single lock on
Low profile design
30mm Diameter