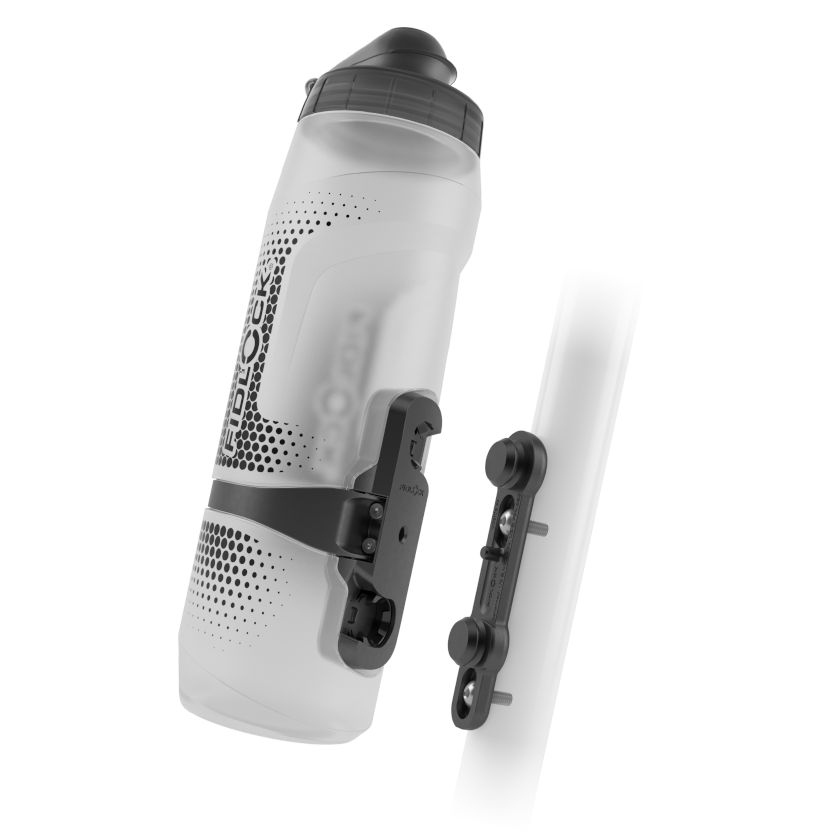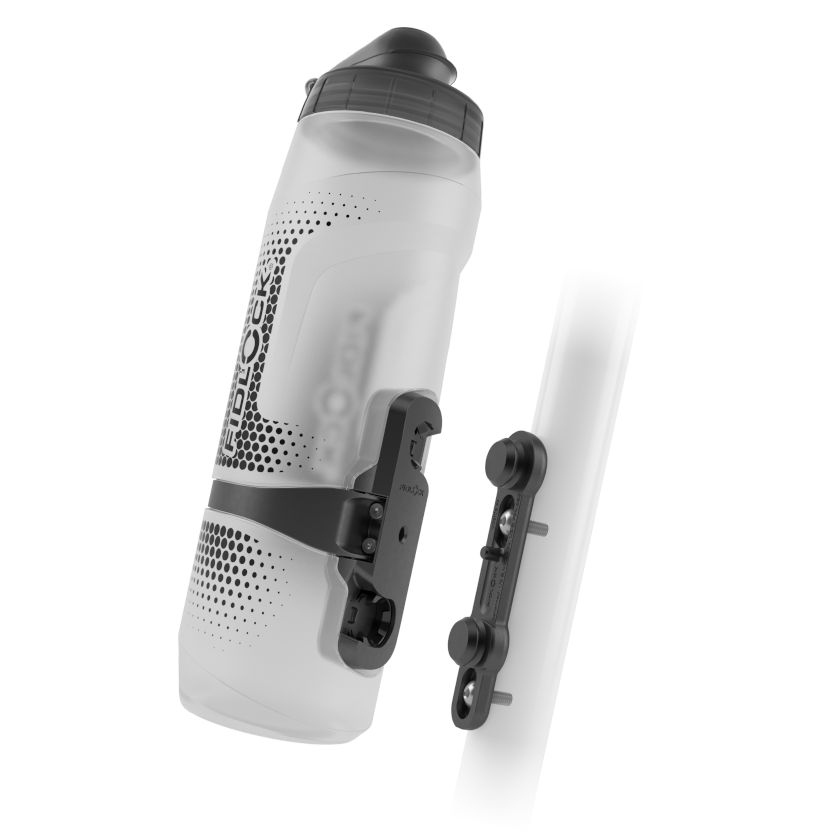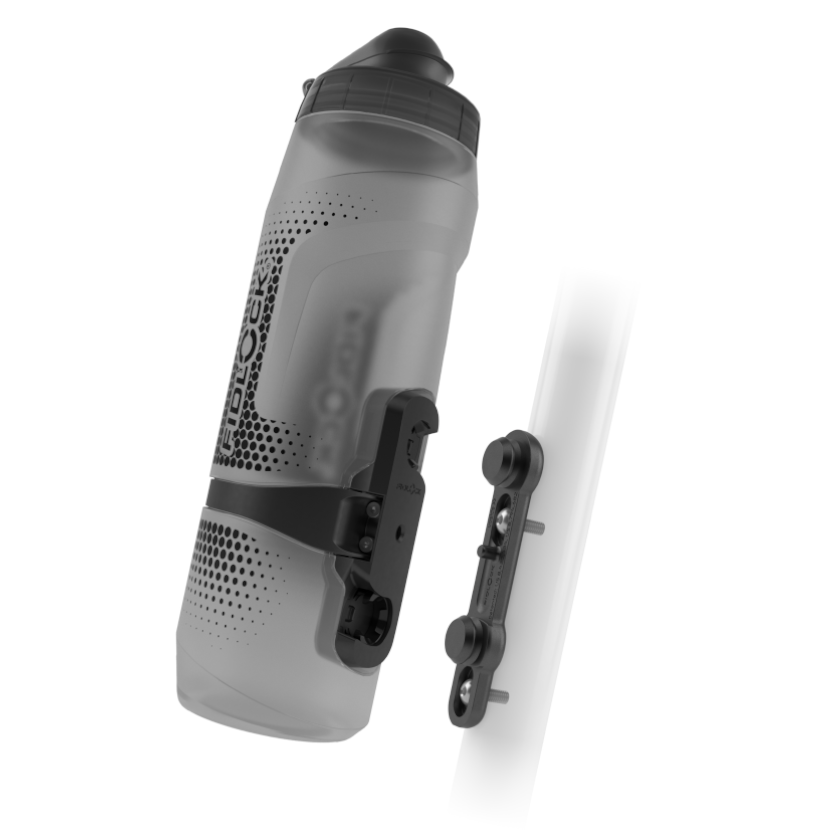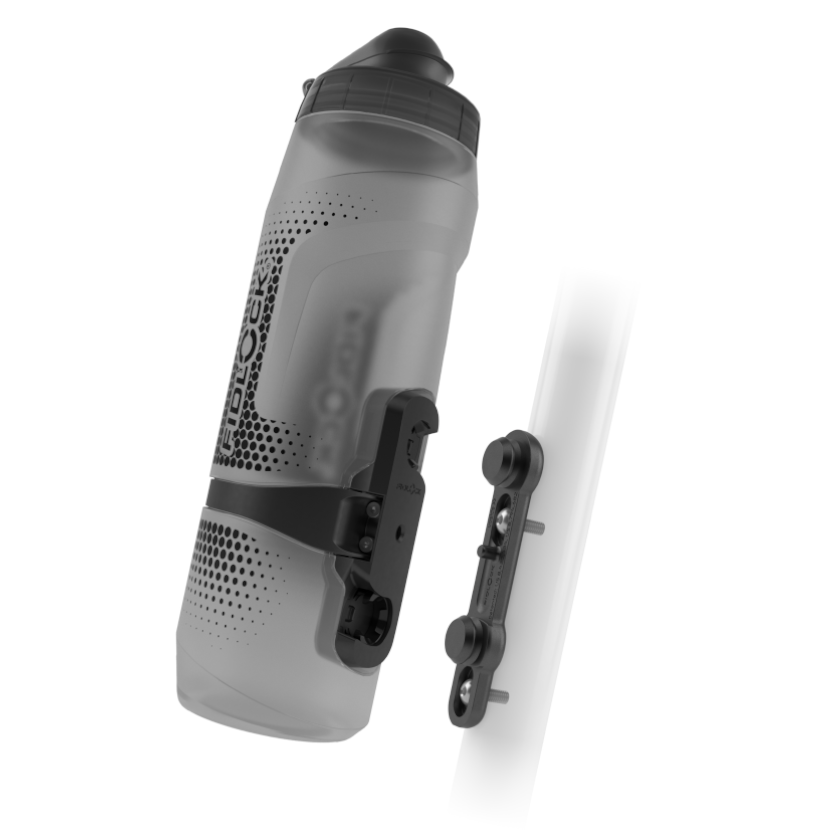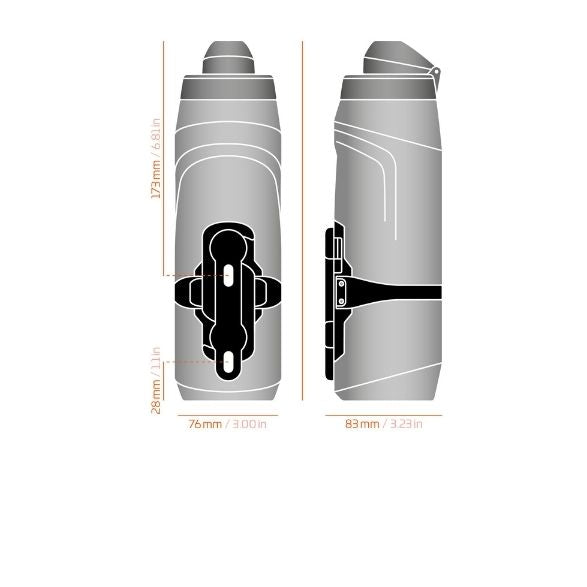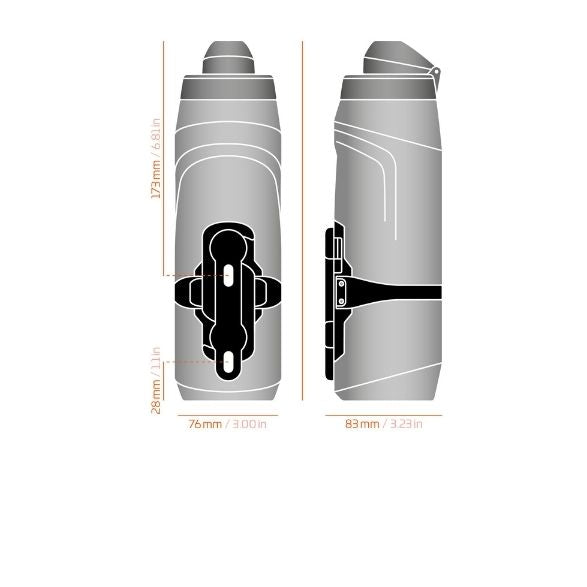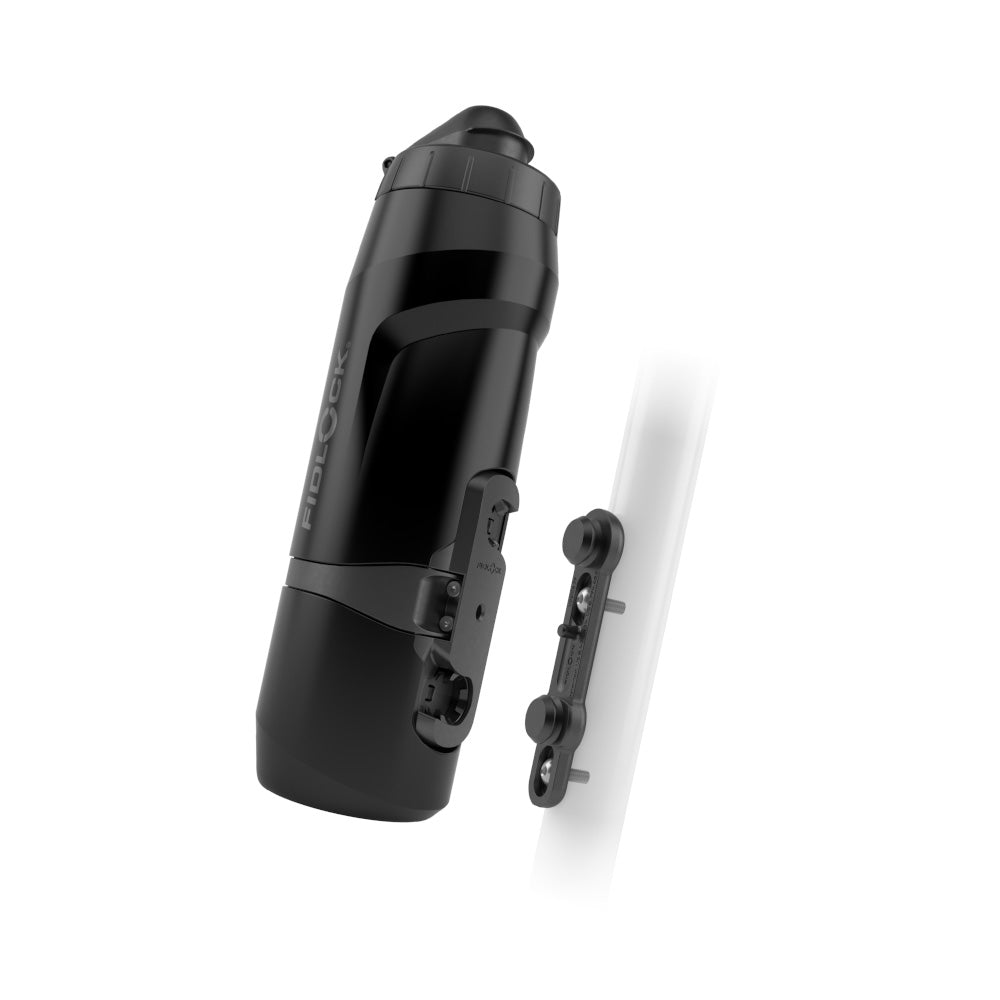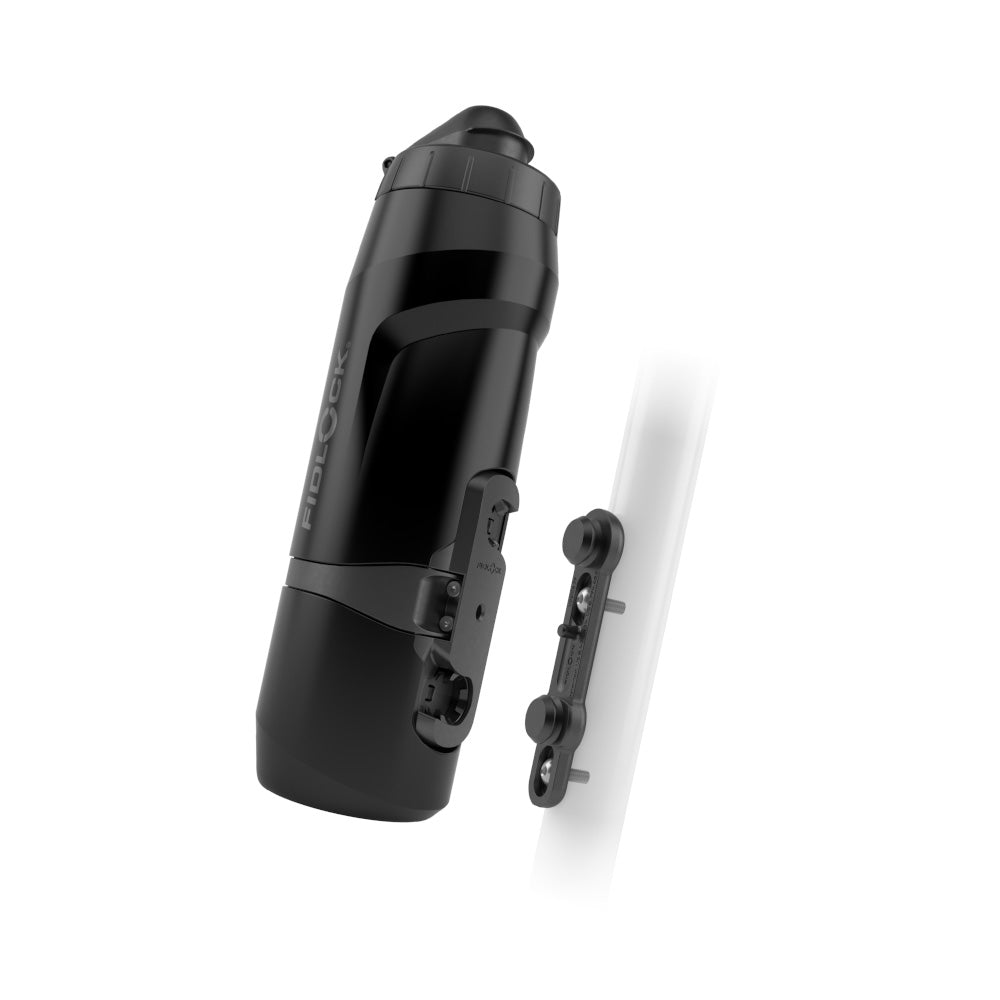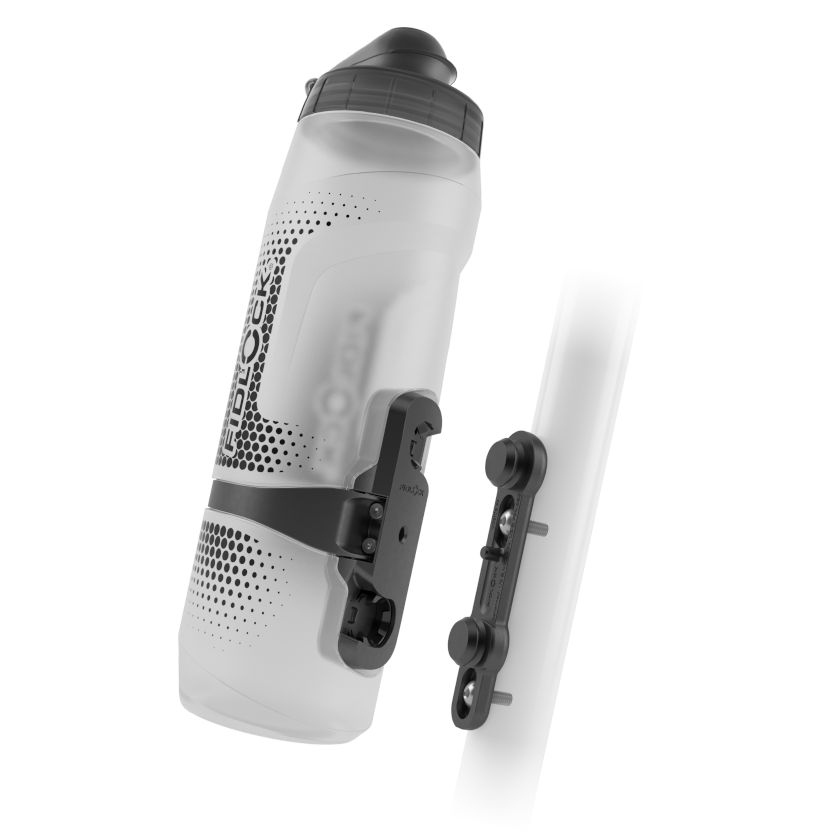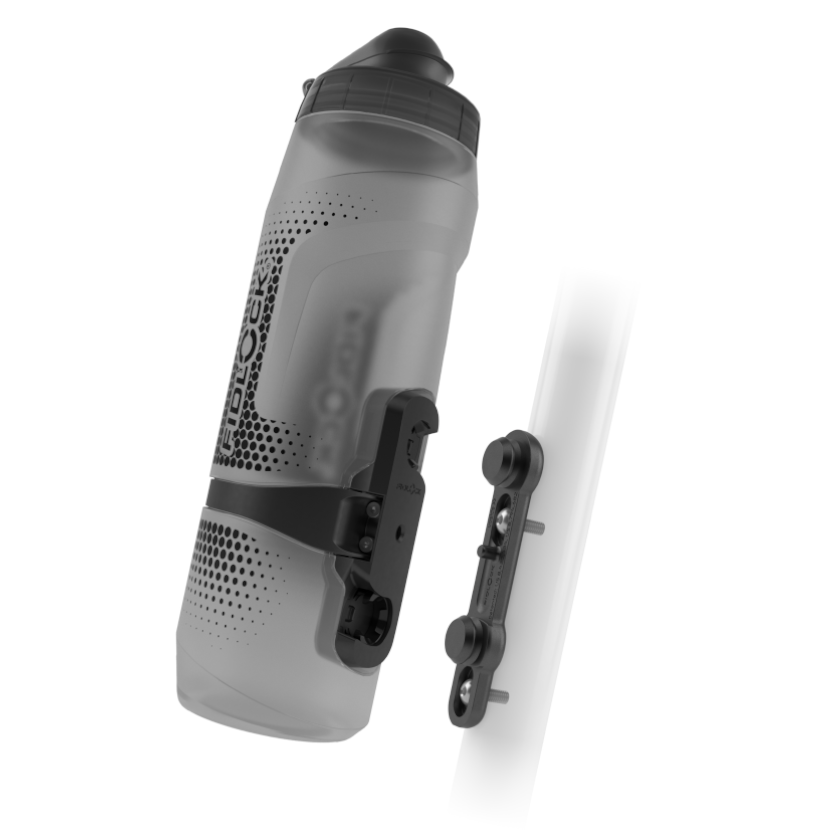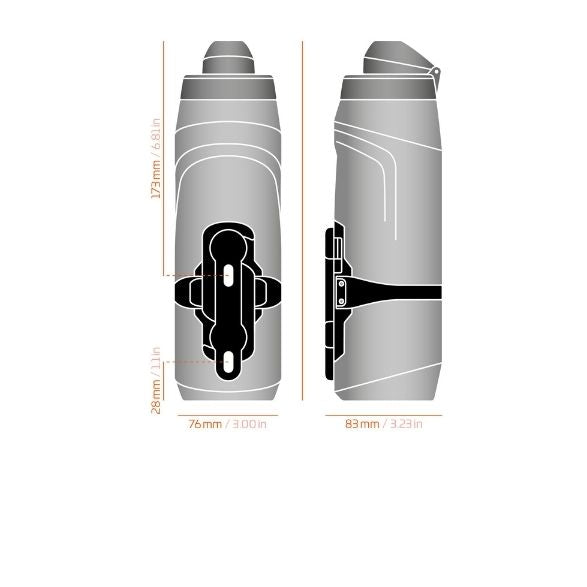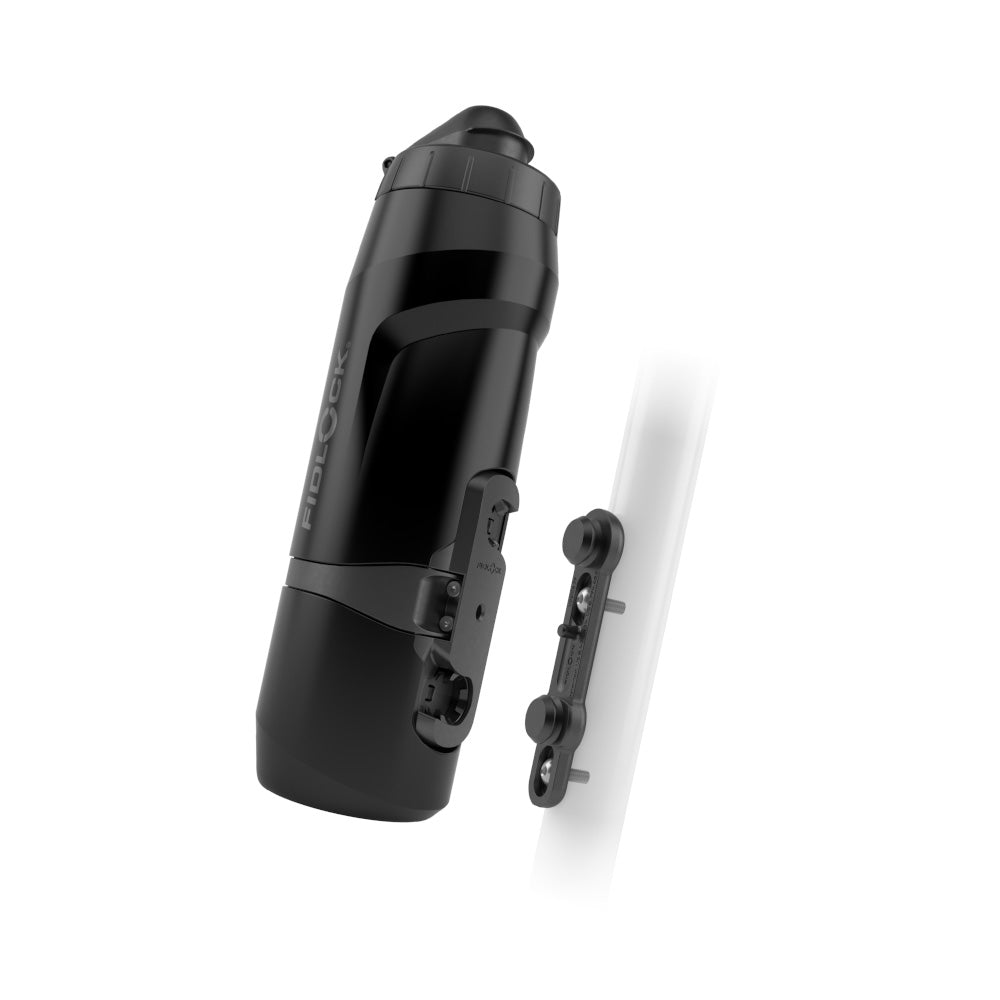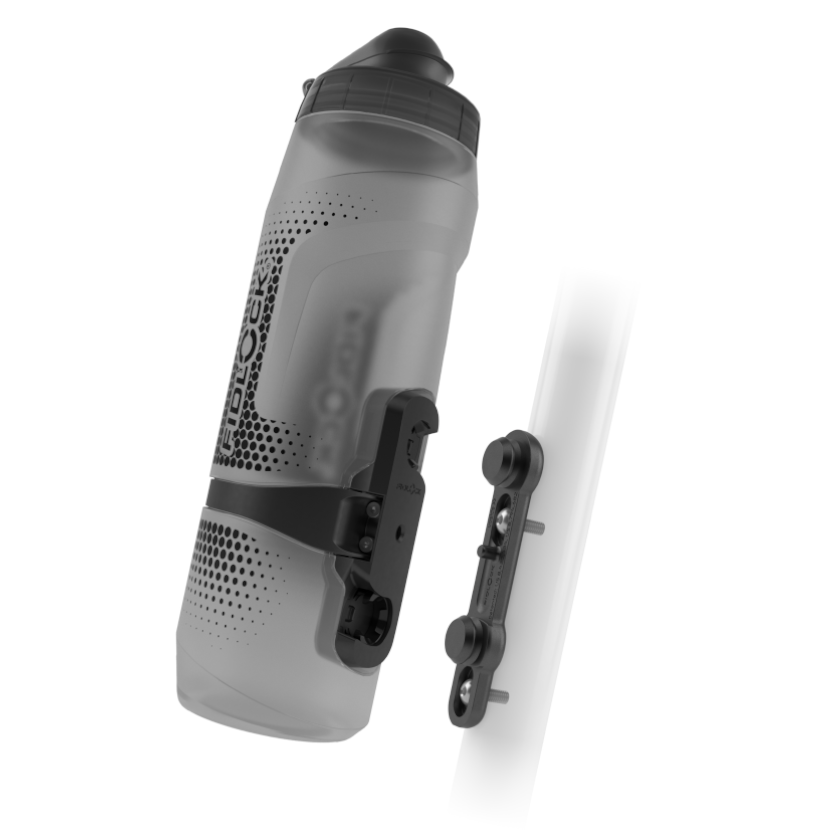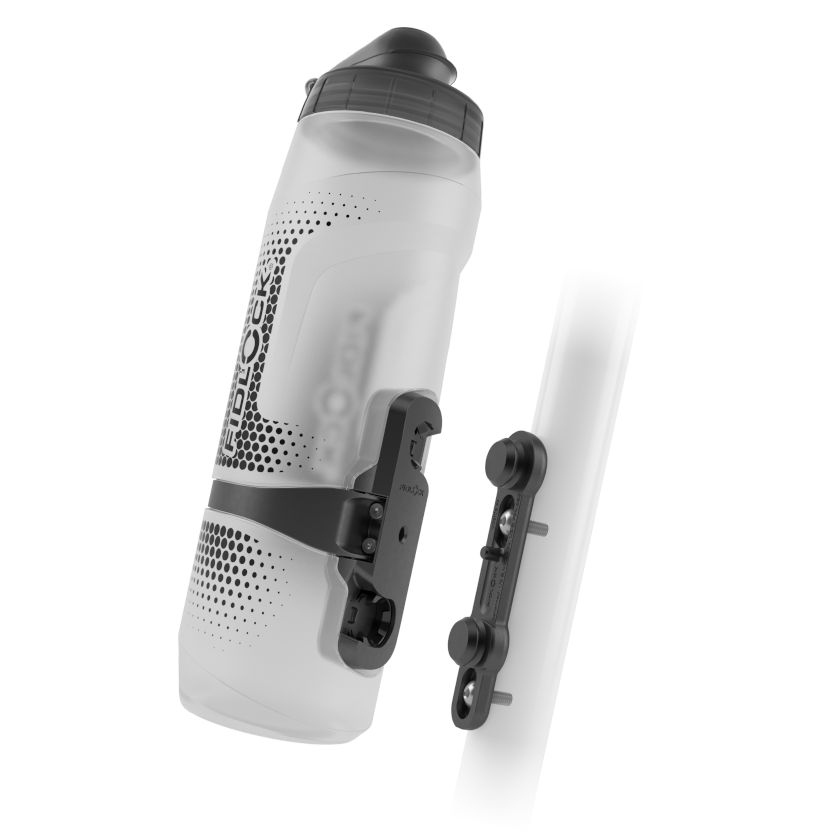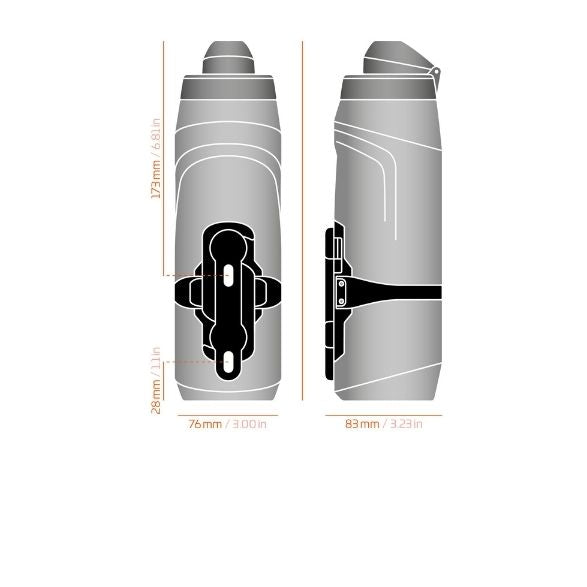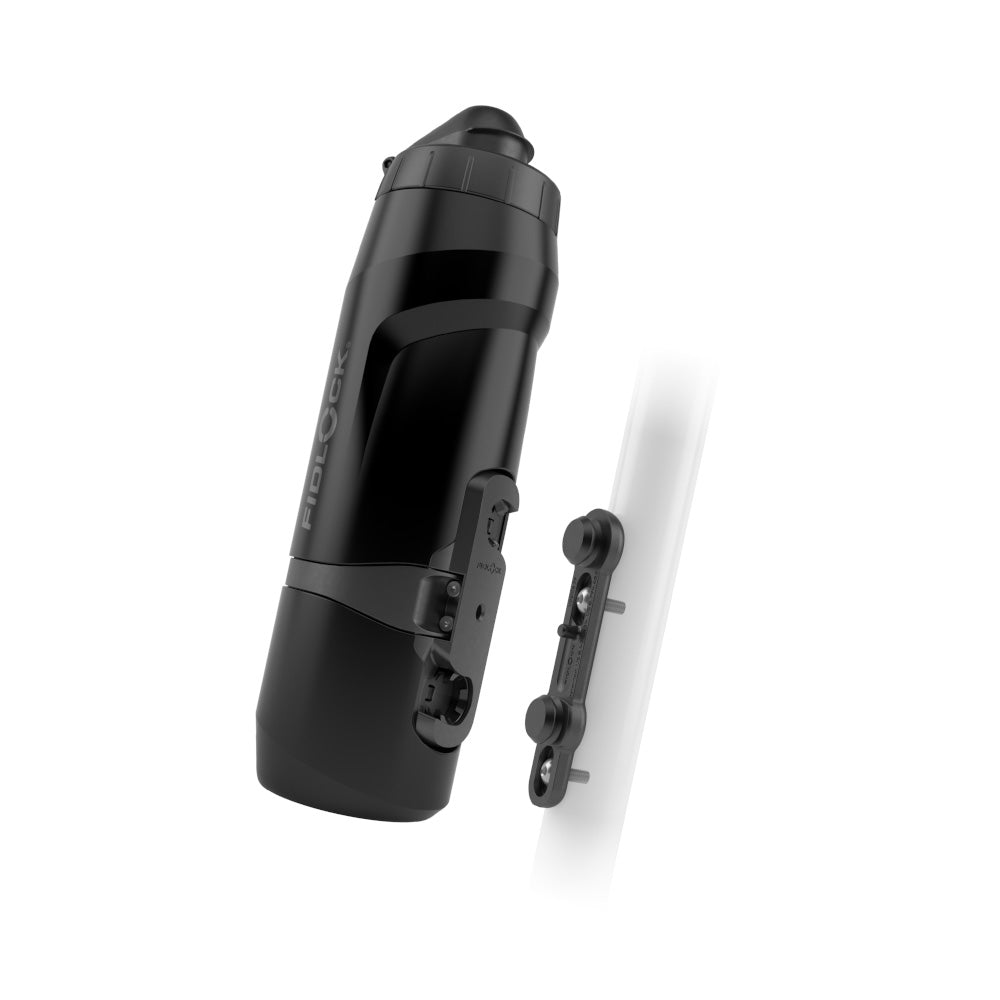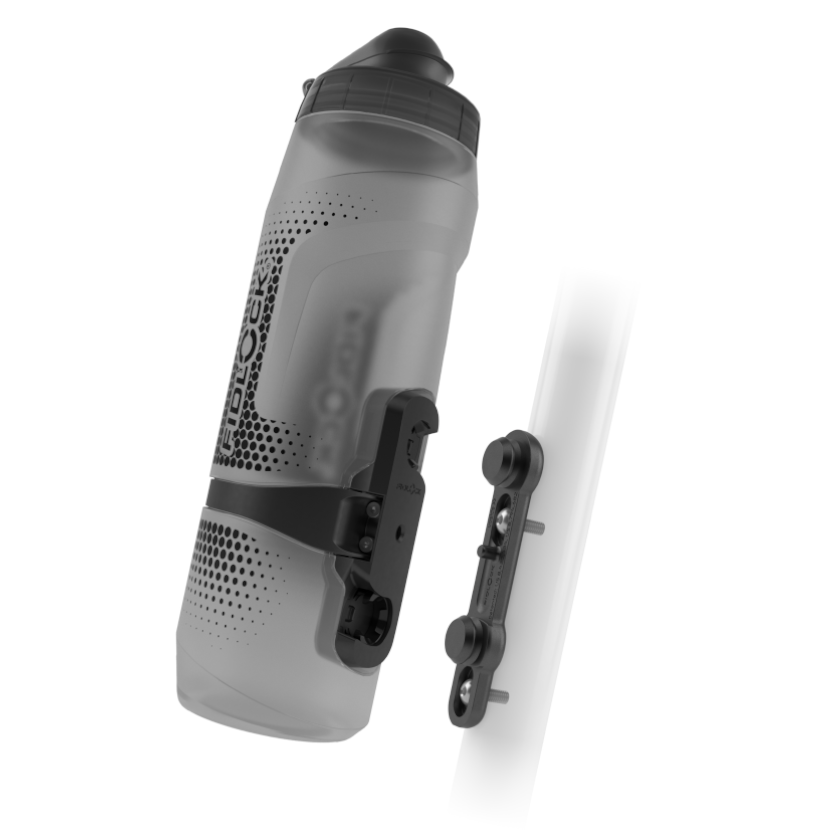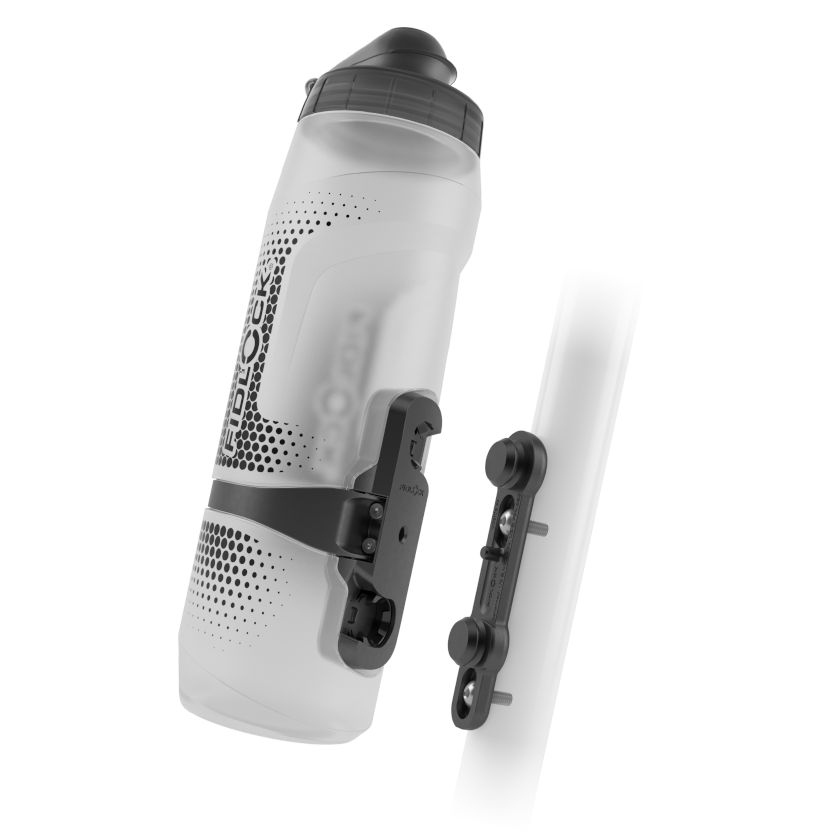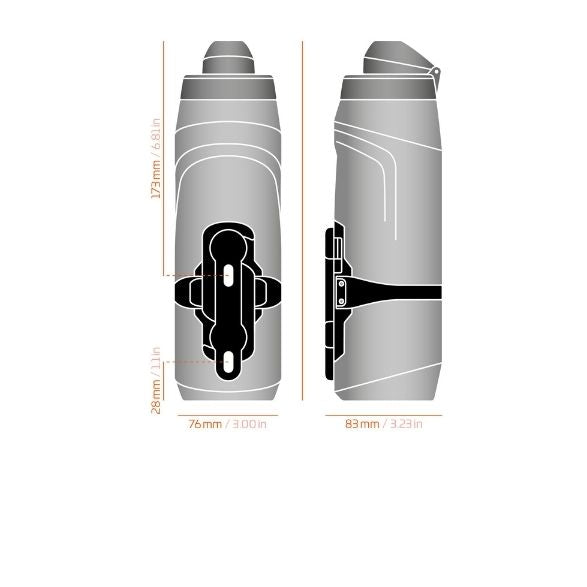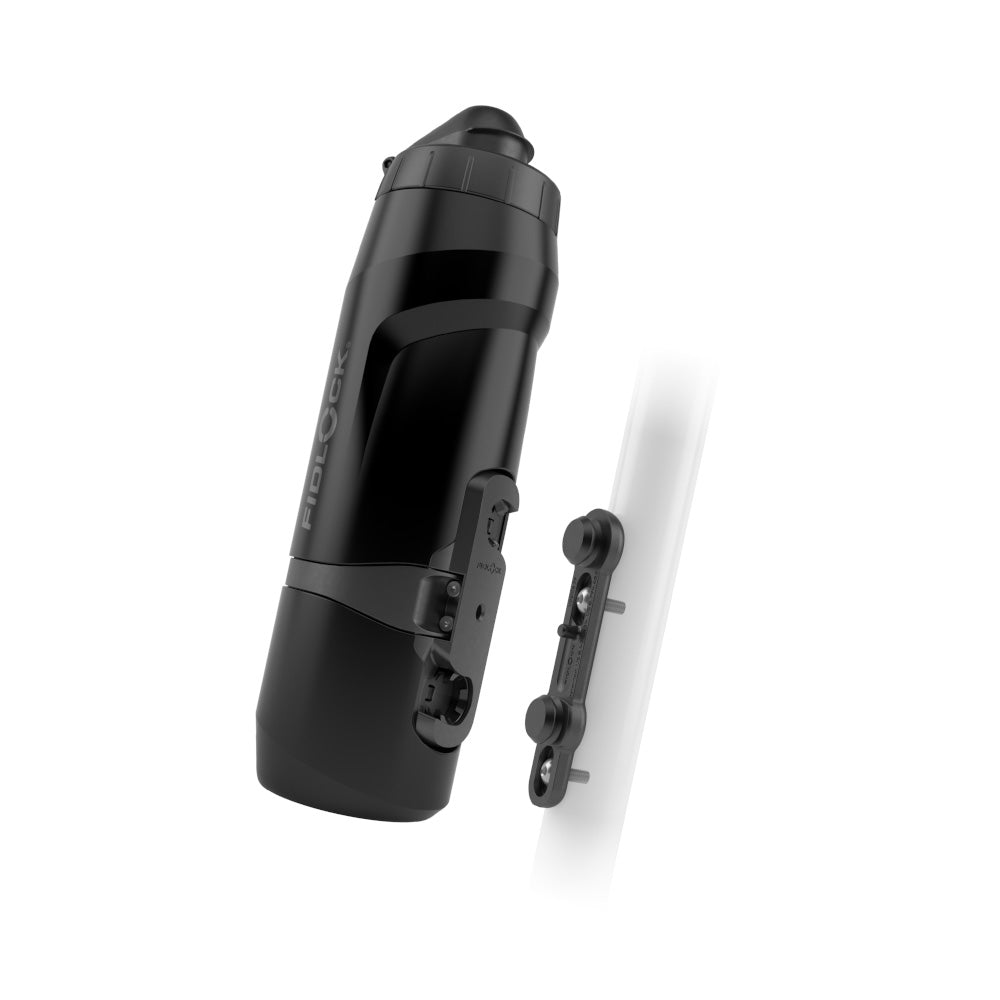 TWIST bottle 800 + bike base
The new TWIST bottle with 800 ml capacity for those extra-long rides.
Easy squeezing thanks to soft material and ultra-secure hold thanks to the belt-only technology consisting of a flexible and resistant belt, which is screwed to a special connector. Of course, despite the new technology, the TWIST bottle 800 is still compatible with all TWIST bases.

Also available in 450ml and 590ml
Features
Strong hold thanks to new belt-only technology
Leak-proof, self-sealing bottle cap with a high water flow valve and optional dirt cover
Improved squeeze due to a soft, BPA-free polyethylene
800 ml / 27.05 fl oz volume
Dishwasher-safe
Made in Italy
Compatible with all TWIST bases