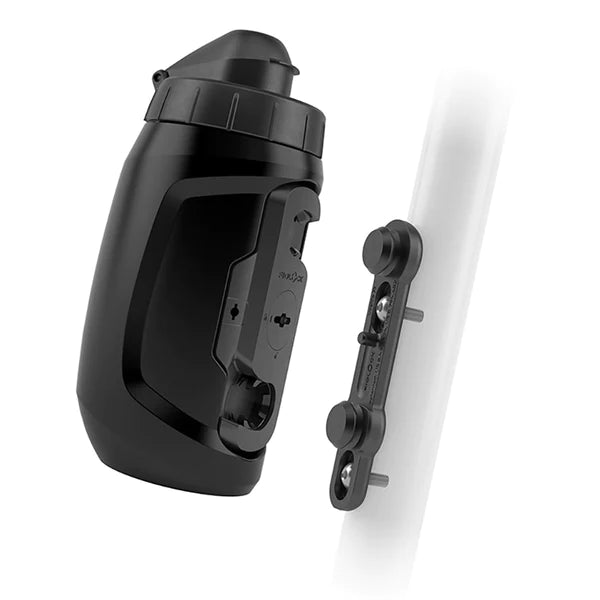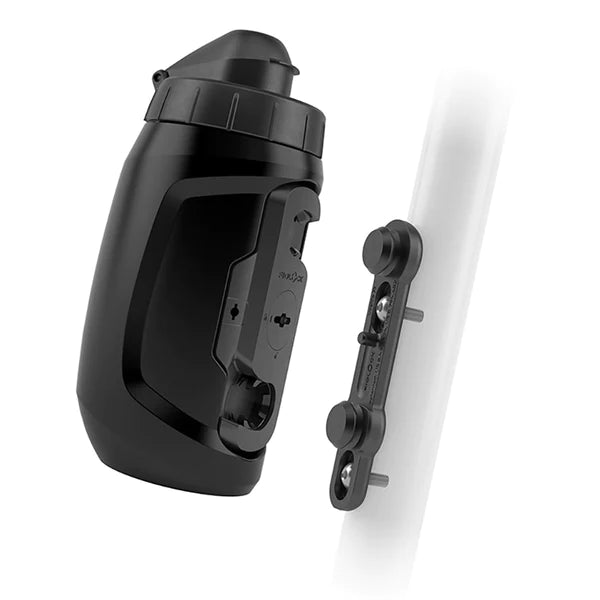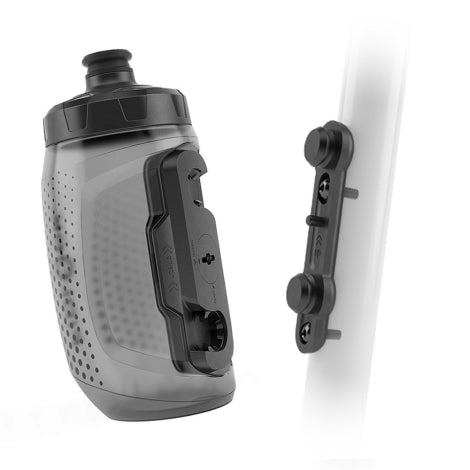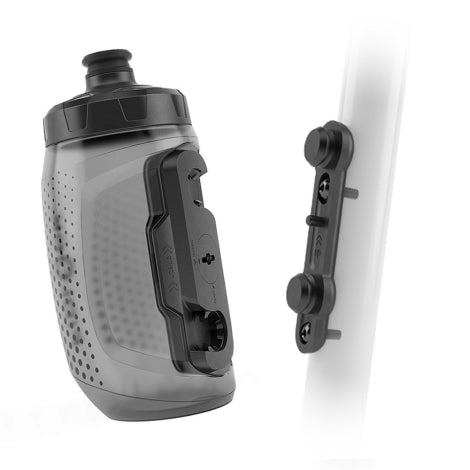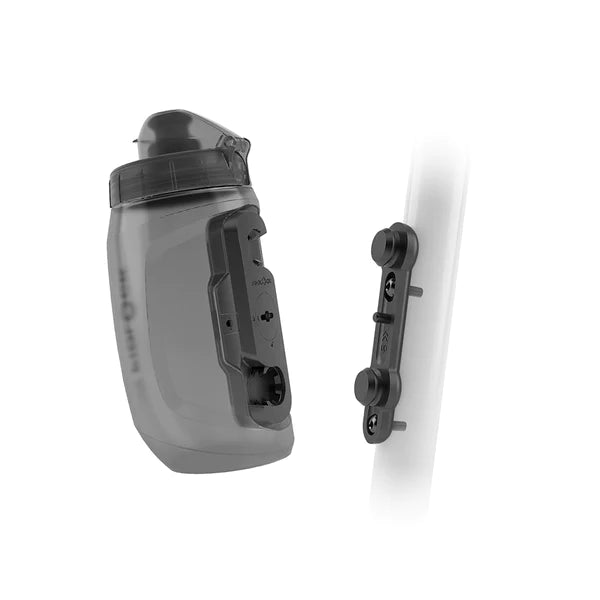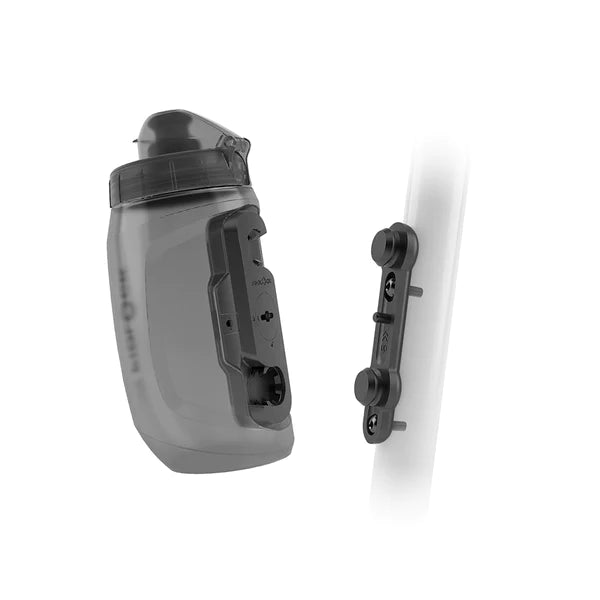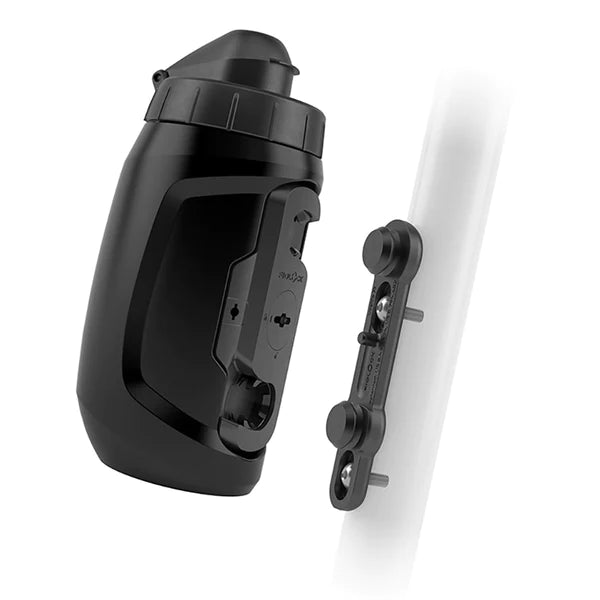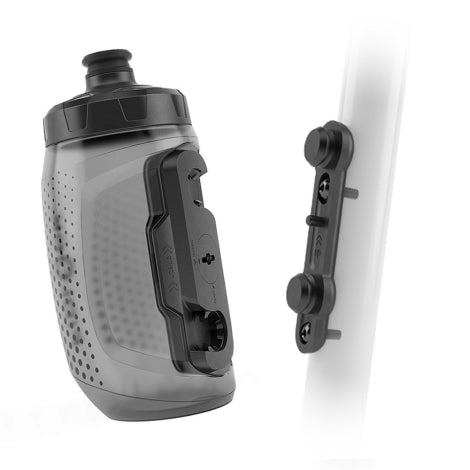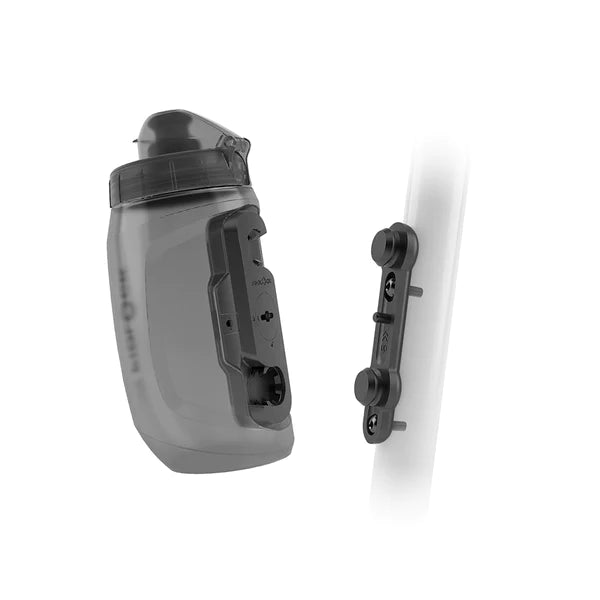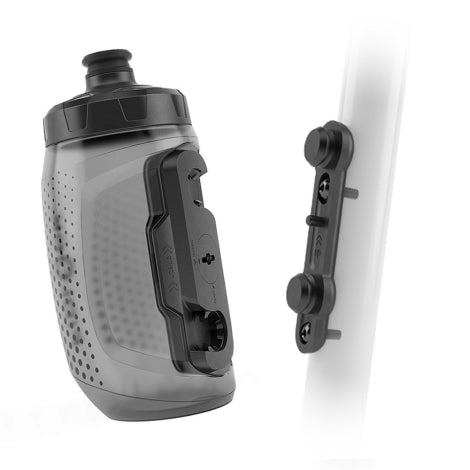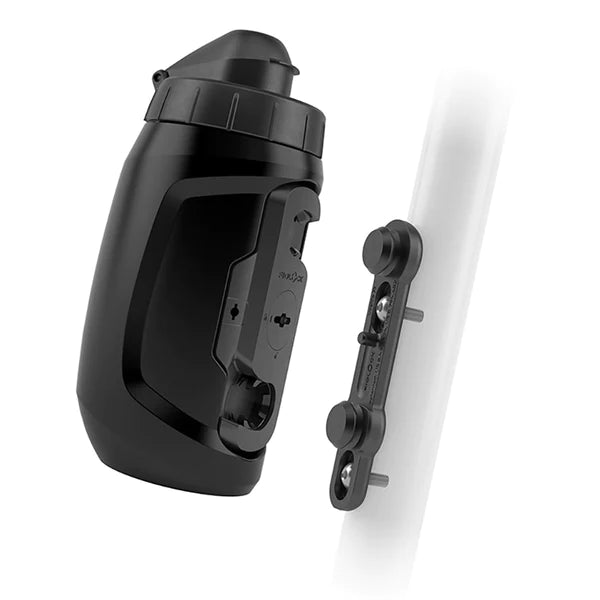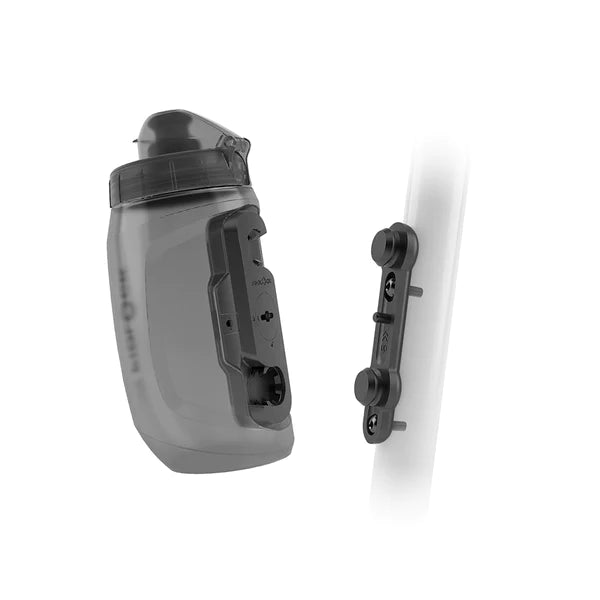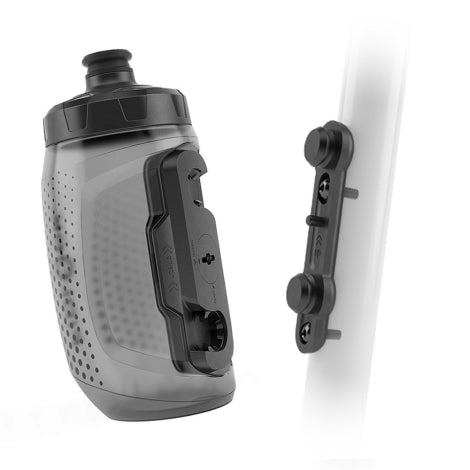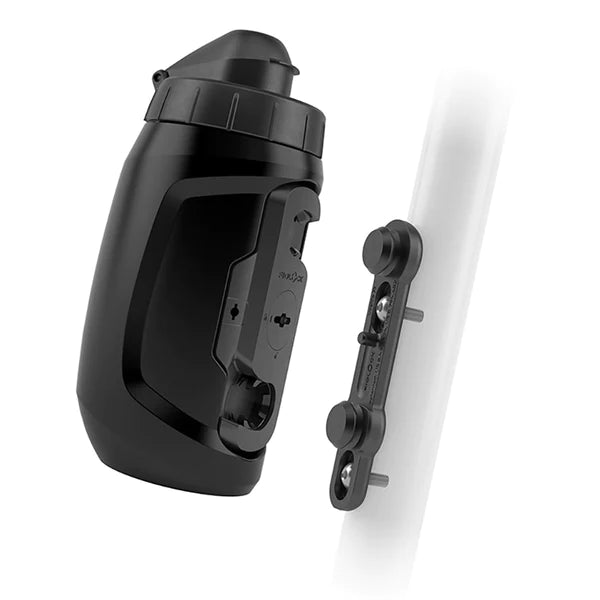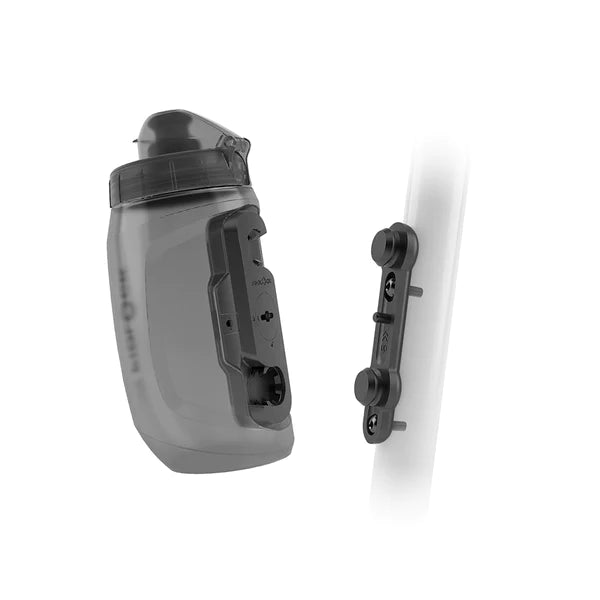 Fidlock Twist Bottle 450 + bike base
Sometimes, smaller is just better. If your bike has a small frame, which does not offer any room for a conventional bike bottle, then the Fidlock twist bottle 450 is ideal.
It can be mounted on the smallest frames because compared to the Twist bottle 590, it is a great space-saving option with its 450ml bottle.
How does it work
Paired with the innovative magnet-mechanical mounting system, which allows for the bottle to be twisted off the bike instead of being lifted upwards out of a cage, there is no frame this bottle system does not fit!
The bike bottle comes with a connector fitted with two magnets and an internal mechanic latching system. The two magnets find their counterpart magnets in the bike base automatically and guide the bottle into the right position. 
With an audible "click", the mechanic fixture comes into place to hold the bottle securely. To release the bottle, it only needs a simple clockwise twist. The bike base is mounted on the bike to the bottle braze-ons with two screws.
Specification
450 ml volume
Perfect for small bike frames
Colour: transparent black
Dishwasher-safe
BPA-free polypropylene
Fits all TWIST bases
Video