The Calling V1 Custom Build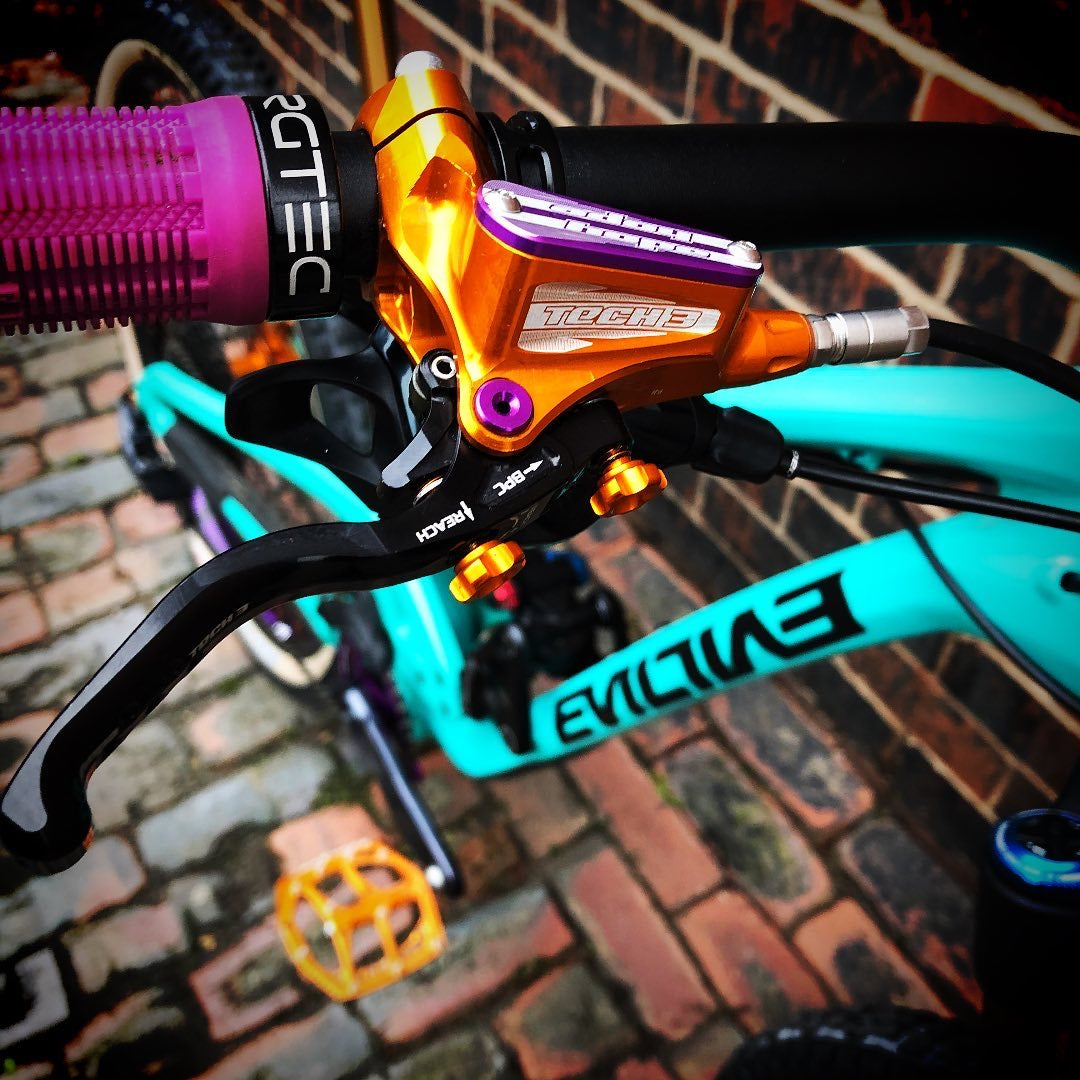 If a bikes appearance had to match its personalty this one would win medals.
The vibrant 'popping' colours fit perfectly with how this bike rides. Being a size small with 27.5" wheels and 131mm of rear travel she just wants to hop down the trail, or at least do it on the rear wheel! 
If you ever wondered what your bike would look like covered in Hope bling then here you go, aside from cranks and rims this builds got it all! 
Fox Factory suspension tries to hold this bike down, 160mm Grip 2 36s up front with a DPX2 Factory out back. However since then this bike has been adorned with orange lowers and a DHX2 with the orange super lightweight steel