Evil Faction ll Dirt Jump Bike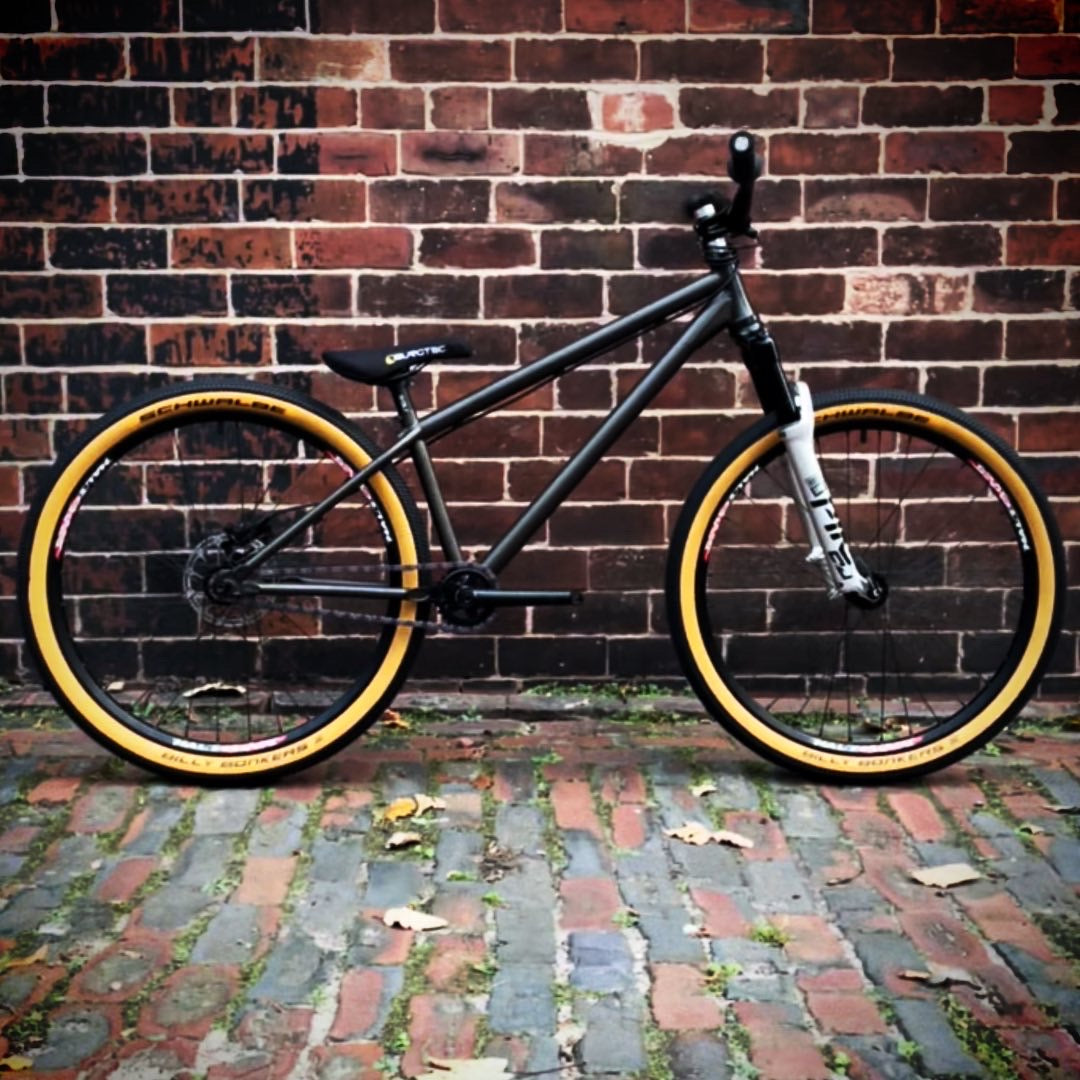 It all started with the customer looking for the best dirt jump bike he could get. He was toying with the idea of a Commencal Absolute, but we knew we had something special, a very rare sight in the uk. An EVIL Faction ll frame! Made of steel it's the perfect dirt jump bike.
Gusset cranks we're added, gusset are well known for their strength and durability. Especially suited for this style
Pike DJ Ultimates we're added to the mix. Because…Pike Ultimates right? There is no better fork for dirt jump bikes in our opinion. 
We finished the cockpit with Burgtec bling. Josh Bryceland signature ride high 38s, enduro stem with 35mm reach, stem spacers and top cap bolt in Rhodium silver. Grips were Gusset sleeper high flange. All kept spinning with a Hope headset. 
The hubs had a beautiful buzz to them. Running a HALO supadrive rear hub meant he'll be HEARD before he's seen! Plus Matt Jones has had them on his bikes for years and loves them. 
We paired the hubs with HALO Chaos rims, bomb proof and essential for heavy casing 😂. We wrapped the wheels in Schwalby Billy Bonkers with tan walls. Because tan looks cool on an otherwise dark frame. They are also fantastic dirt jump tyres  
Gusset oil slick chain is a nice little touch to make the bike your own  
The subtle EVIL details on this frame are so understated, many people wouldn't know it was an EVIL unless you told them. No Dave Weagle linkages here  
Finally finished of with a Gusset seat post and Burgtec Boost saddle. I'm sure you'll agree this bike is beautiful! It had so much attention when it was in the shop waiting to leave to it's new home.