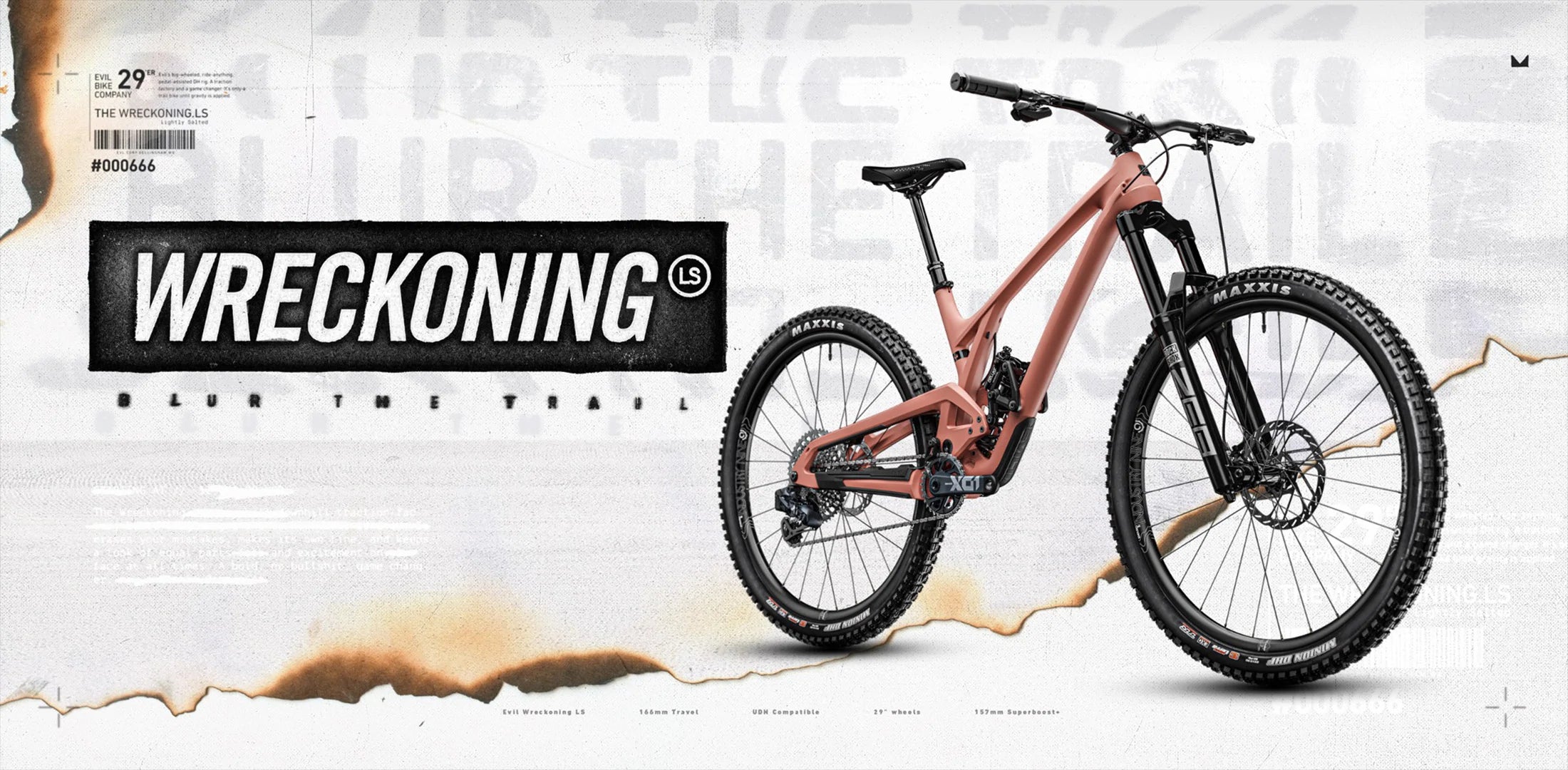 Evil Wreckoning LS
The Wreckoning LS has nudged the limits of balance and grip, vetted by racers and weekend rippers alike. This is the bike you'll find "too fast for me" with. The platform for lapping extra gnarly descents that offers a cozy pedalling position on the next climb.  
Even our best machines can be improved, augmented, and better shred-prepped. What's been lightly salted? We've found a few dark elements to crank up the Wreckoning's trail hungry appetite. Alongside a pair of limited-edition colour options, we've added SRAM's UDH derailleur hanger that's easily found at your local bike shop. If the tiny backwoods bike shop has any modern hanger in stock, it'll be this one.  
Check out the rest of the Evil family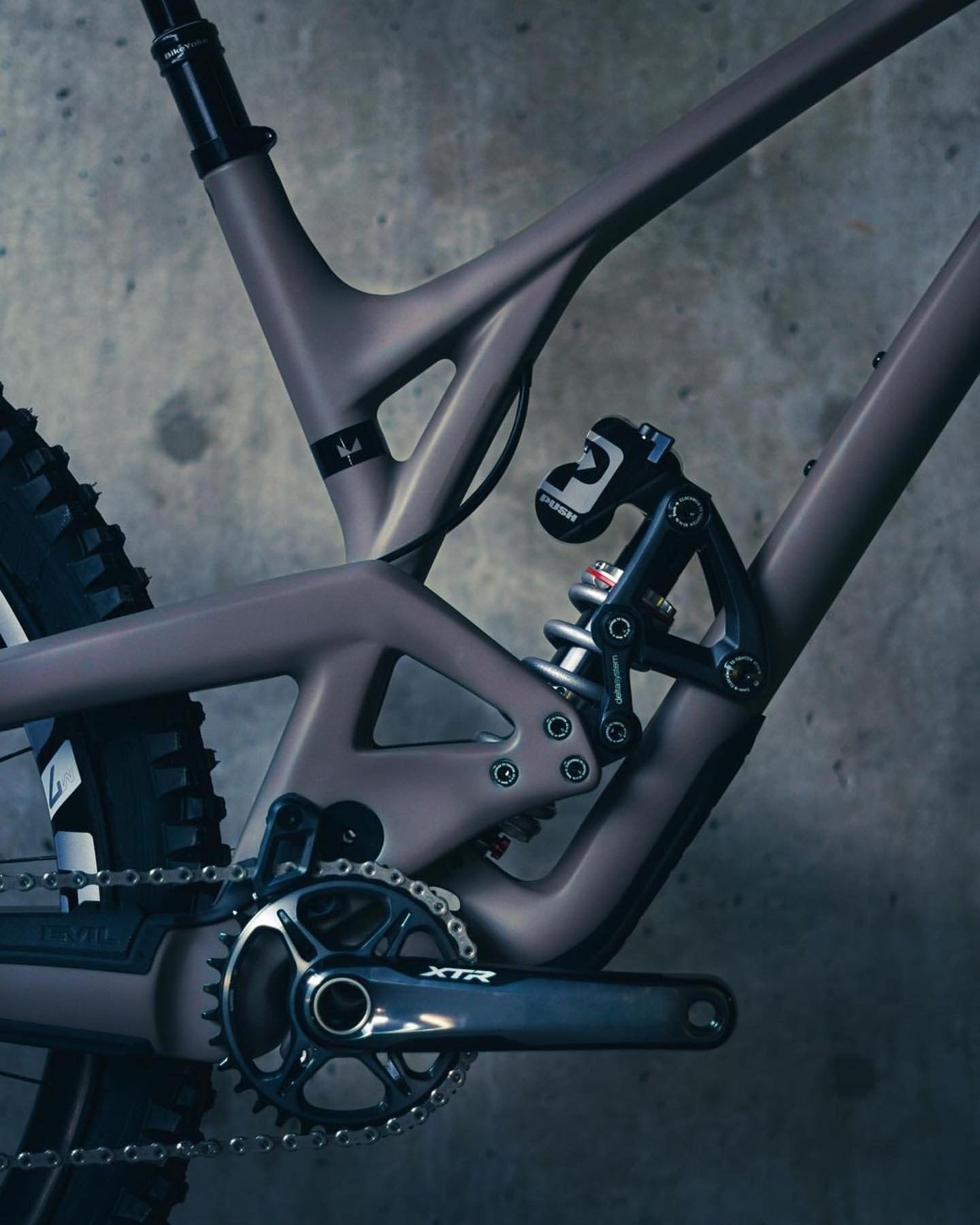 Reviews
Is The Wreckoning Any Good?
MBR - "The action-packed ride of this 166mm-travel 29er stems from a steeper 64.7° head angle, rampy suspension and tight 430mm chainstays. Its balanced response gives it a swagger that encourages more interaction with the trail than any long-travel 29er has any right to."
Beta MTB - "The bulk of our test track's climb was tailor-made for lockout levers. A steep, moderately chunky road cut that you just want to get over with quickly. But thanks to that supportive linkage, we always felt like we remained in an optimal position to lay down the power."
BIKE MAG - "Looking at the numbers, the Wreckoning is actually quite similar to the current Specialized Enduro, a bike I fell so hard for that I made one my main steed this season. I think the Wreckoning might be a better bike. For me, it basically boils down to one thing: pop. When I first rode the Enduro, I described it as having a magic mix of big-bike plough and small-bike pop, but the Wreckoning might have more pop with a coil shock than my air-sprung Enduro does. And, the Wreckoning has a significantly shorter wheelbase and chainstay measurements than the Enduro, making it an overall easier bike to manage.