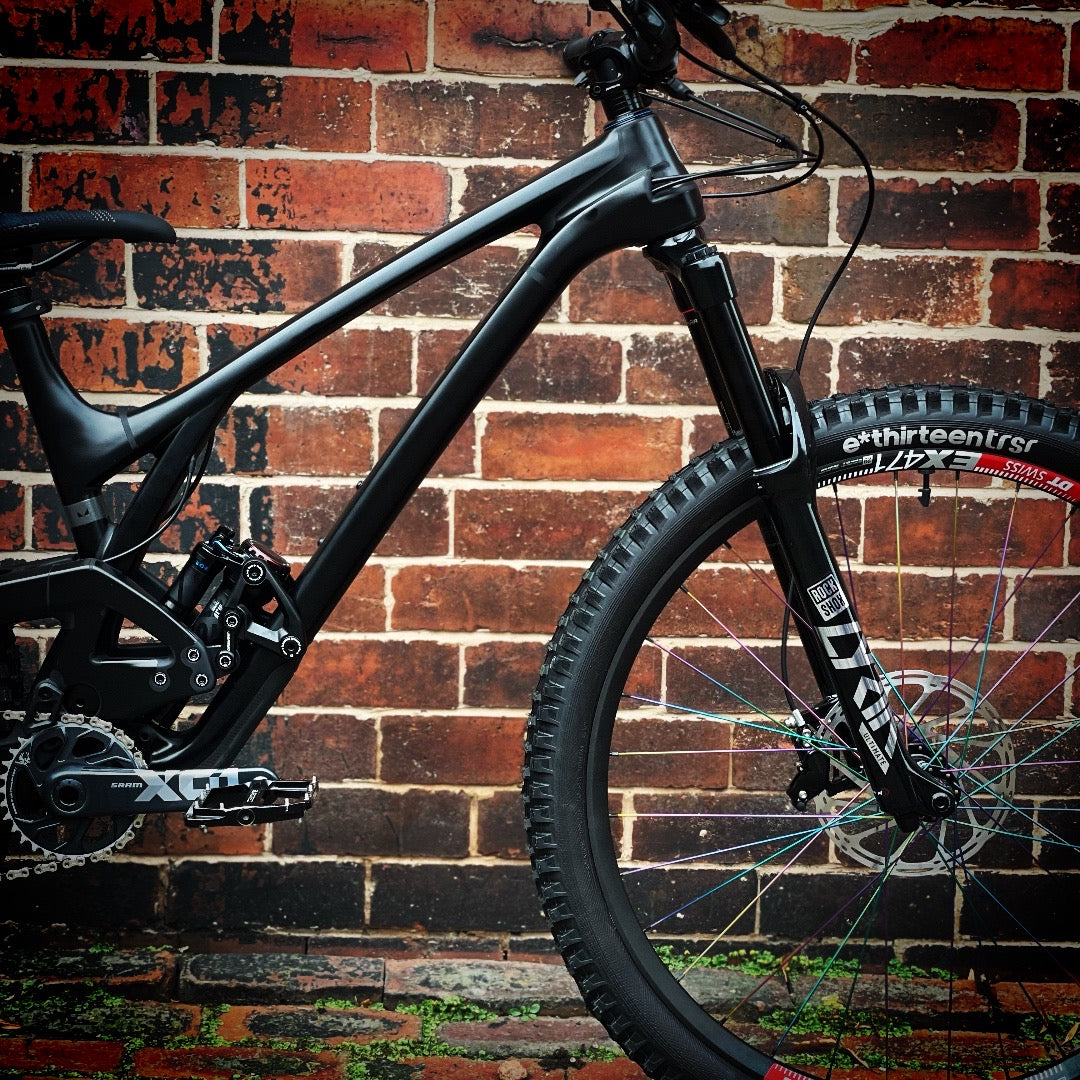 Evil The Offering LS
The quiet Quiver Killer strikes again. 
Evil The Offering is our 140mm 29" big-wheeled trail bike featuring a steeper 77° seat angle and the best attributes from both its Following and Wreckoning brothers. 
Still, the Offering stands on its own, with an increased reach that benefits both climbing and descending, a fierce DH capability, an Enduro heart, and diabolical cornering powers. Quiet, stiff, fast and poppy-as-hell, the Offering sacrifices nothing but gives you God-like powers. All hail, the Dark Lord of singletrack.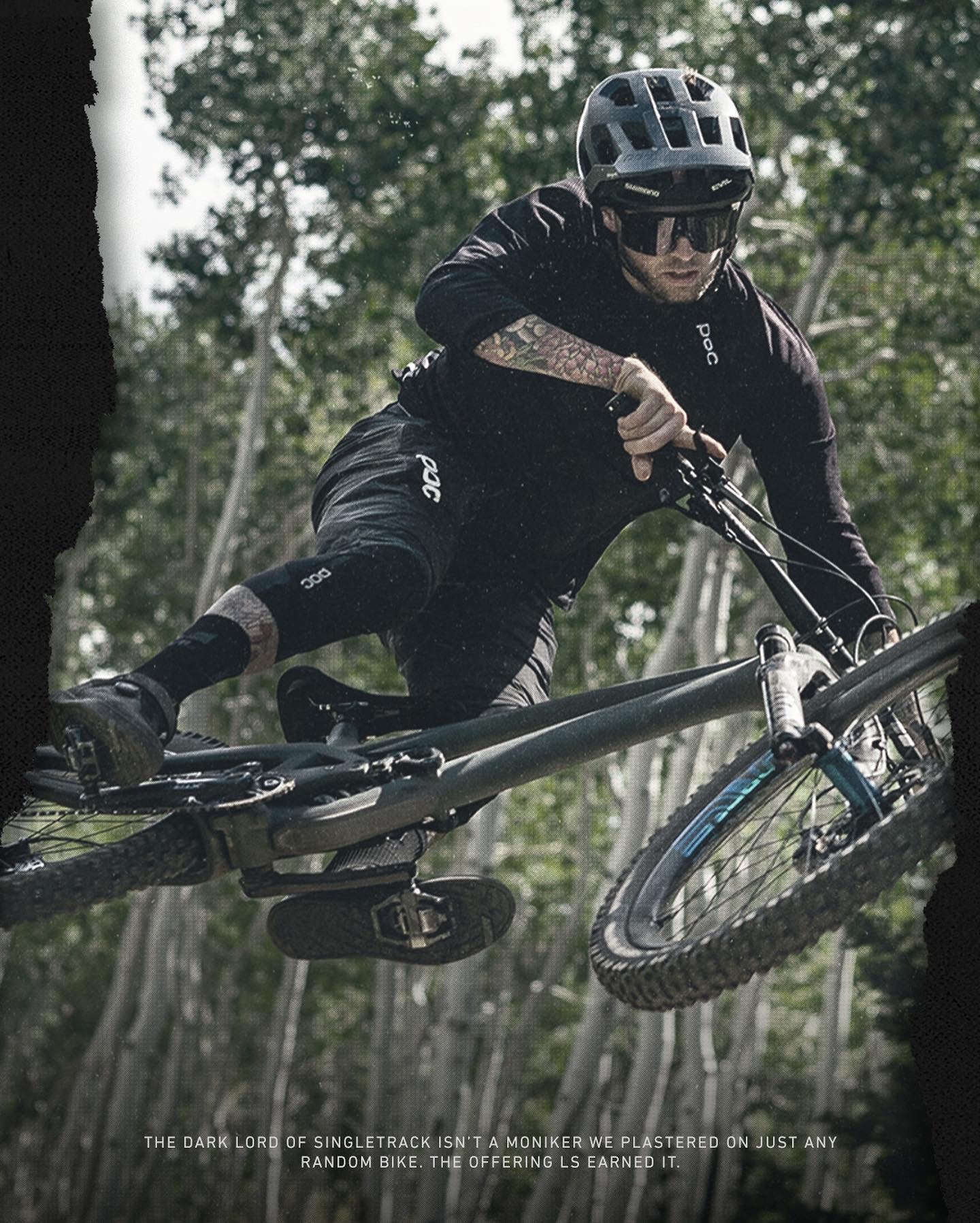 Reviews
Is The Offering Any Good?
Bike Perfect - "The unbreakable traction, unreal suspension control and stretched geometry of the Evil Offering V2 means it can handle the nastiest terrain with the regal composure of your grandma's ancient autobox Merc."
BetaMTB.com - Pros - "One of the Best Riding All-Round Trail Bikes Available. 157mm Rear Axle Spacing Adds Stiffness and Tire Clearance. Optional 1, and 1.5-degree Angle Headsets are Available. Cons -157mm Rear Wheel Spacing isn't as common as 148mm. Evil's New In-House Chainguide is a Downgrade From Previous One. Relatively High Entry-Level Price"
MTBR.com - "The Offering is a fantastic all-arounder. Throughout my months of testing, it was the bike I wanted to reach for each time I headed out the door. It has great trail manners and tackles slow-speed tech and high-speed flow trails equally well."
Freehubmag.com - "Stability is a hallmark of this bike and I felt like it was constantly encouraging me to forego braking altogether and, instead, blast into the chunk at full speed. Thankfully, all this straight-line stability is held in check by the same short 432-millimetre chainstays. The result of mixing long reach with short chainstays is a whole lot of fun."